Samsung Galaxy Note 9 — is Samsung losing their edge?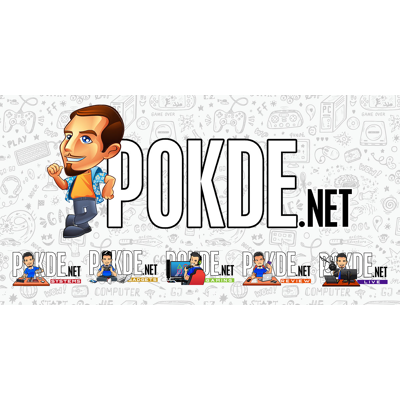 The smartphone industry is defined by innovation. Whether its the rush for bezel-less devices, or the more cameras the merrier, we all respect those who manage to set a new trend, one which others will follow. And when the Samsung Galaxy Note 9 was launched, we did not see any of that.
This year we were actually feted to quite a few gamechangers. Triple AI cameras from HUAWEI. If you notice, even Samsung had to slide in a mention of AI enhancement for their cameras. Because well, it's the in thing now. HUAWEI has it first in the HUAWEI Mate 10, then Apple. And now everyone.
Even before the P20 Pro, they sort of sparked the dual camera trend with the HUAWEI P9, which supposedly was co-developed with Leica. Since then, every relevant smartphone in recent memory has featured two cameras. Samsung followed this back in 2017 when they introduced the Galaxy Note 8 as their first dual camera flagship.
Somehow, with that dual camera, HUAWEI also made portrait mode a must-have feature. It's now a feature brands tout as one of the highlight features of their devices. ASUS has had the background blur effect for years. But it never really took off, because like Lens Blur in Google's Camera, it was slow. HUAWEI made it instantaneous, and you could even edit it after the shot. Not every brand offering portrait mode allows that, even now.
Even companies not really known for their innovation, like OPPO and vivo have delivered way beyond my expectations this year. The OPPO Find X, while far from perfect, is a pretty cool device, at least from an innovation point of view. The motorized cameras were a truly interesting move to remove all bezels. The vivo NEX took it a step further by using Screen Sound Casting technology to make the screen a speaker. Even more brownie points for that. Samsung? They stuck with their usual top and bottom bezels. Yes, they are thin, but they are there.
It appears to me Samsung has run out of steam. The fact that they prefaced the entire launch with a video poking fun at the haters of the first Galaxy Note was somewhat ironic. Yes, they made big screens trendy, now what? They do not seem to have any new features in the Galaxy Note 9 that makes it a must buy over the Galaxy Note 8.
The first ever Galaxy Note brought back the stylus, a brave move after styli were shunned as we moved to capacitive display, with most people viewing it as a relic of the past. The Galaxy Note 2 was the first device to use an RGB subpixel arrangement, which obviously didn't really work out since Samsung is back to PenTile, even in the latest SuperAMOLED panels. The Galaxy Note 3 brought the IR emitter back, and it featured a microUSB 3.0 port, the first for any smartphone.
The Galaxy Note 4 was the first to come out with a 1440p display, and also was one of the earlier devices out there with a fingerprint sensor. Then there was the weird asymmetrically curved Galaxy Note Edge that had the screen overflow off the edge. The Galaxy Note 5? It came with a clickable release so you can grab your S Pen faster. The Note 7 will always be in our memories. The Note 8 was the first dual camera for Samsung, as well as marking the first Note with an Infinity Display. What about the Note 9?
Well, we can't say that the Note 9 doesn't bring anything new to the table. It does, but they look rather mediocre in the face of much larger leaps other brands have been pulling off. They effectively made anyone who bought the Samsung DeX Station regret their purchase, they added AI camera features to keep up with the Joneses and a more powerful S Pen that now has Bluetooth functionality embedded in it.
Well, I can't afford a Galaxy Note 9, so these are probably just the words of a jealous man. But if you could, would you get the Note 9?