Pokde.net's Best Smartphones Awards of 2019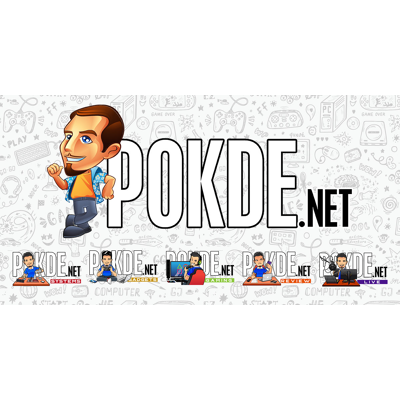 2019 has been an interesting year, with a barrage of smartphone launches and some really cool devices introduced this year. So much so that we can't actually call any of them out for being Of course, we have our favorites, and these are the best of the best in 2019.
Best Camera Smartphone 2019 – Xiaomi Mi Note 10
The very best camera smartphone we have tested to date is definitely none other than the Xiaomi Mi Note 10. With a penta-camera setup that covers everything from 2cm closeups to a long 5x zoom along with an ultra-wide camera, the Mi Note 10 covers almost everything you need.
And then there's that sweet 108MP camera that captures insane amounts of details in a single tap, as well as the easy-to-use vlog mode that makes taking short clips for social media a breeze.
Best Gaming Smartphone 2019 – ROG Phone II
The ROG Phone II wins the Best Gaming Smartphone 2019 awards without breaking a sweat. I mean, what can the other smartphones do against dedicated AirTriggers, the sweet 120 Hz display, TWO USB-C ports, a bevy of accessories and a humongous 6000 mAh battery?
The ROG Phone II is designed with only one goal in mind, and that's to be the best gaming smartphone money can buy. I would say that they are successful in their quest.
Practical Innovation Smartphone 2019 – HONOR View20
In a time when most flagships add on features for the sole reason of having a longer feature list, the HONOR View20 stands out with just a single 48MP camera that captures great shots. The 3D ToF sensor was used very practically, for some fun and games and also some teasing. Give your friends some motivation by letting them know how they will look after losing some fluff around the waists? By all means!
The large 6.4″ punch-hole display is a great touch too, with the offset position pushed as far into the corner as HONOR could possibly do, for much less wasted space than some of the competition with punch-hole screens. And finally there's a headphone jack, something which is still just as useful in 2019 as it was before, despite all the advancements in Bluetooth audio.
Best Value Smartphone 2019 – realme XT
The realme XT serves up a compelling package: a flagship-grade 64MP camera, a large battery and a sweet AMOLED display complete with an under-display fingerprint scanner. All of that is encased in a beautiful glass chassis that is a step above the realme devices that came before.
Most Ambitious Smartphone 2019 – HUAWEI Mate 30 Pro
HUAWEI may be challenged by a tempestuous Trump in 2019, but it doesn't mean that they can't do their best this year. The HUAWEI Mate 30 Pro combines some of the best hardware we have seen, giving it the chops it needs to deliver on almost every front including photography, gaming and of course, usability. The 40MP ultra-wide camera is clearly ahead of the competition, as is the display that flows over the edges seamlessly for practical reasons. It's not just for show too, which is why we find the HUAWEI Mate 30 Pro even more impressive. You can use the sides of the screen as triggers for your gaming purposes, or just use it to adjust the volume like a normal person would.
And while some might frown at the large notch, HUAWEI made full use of the space to offer an array of sensors to power stuff like smart screen rotation and 3D IR facial recognition. Let's not forget how HUAWEI is forging a new ecosystem without Google with HUAWEI Mobile Services, and they are growing quite rapidly in that area too.
Which other smartphone do you think do you think deserves a spot as one of the best smartphones of 2019? We know that there were so many smartphones launched this year that would make it difficult to choose from, but hey, let us know in the comments!