#PokdePicks Best Productivity Laptops Of 2018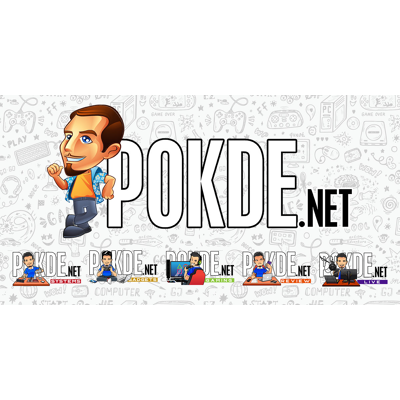 Before this, we've covered on the best gaming laptops of 2018. This time around, we're picking the best productivity laptops of the year. Wondering on which of them makes it onto the list? Read on to find out more. By the way, the laptops that are on this list are machines that we've reviewed and tested ourselves.
MSI Prestige PS42
When we're talking about productivity, the first thing that comes to mind for me is portability, and that's exactly what the MSI Prestige PS42 offers. So if you're doing work on the go, this baby right here does the job well. Under the hood it comes with NVIDIA GeForce MX150 graphics and Intel Core i7-8550U processor.
Though its not a gaming laptop, you can still do some light-gaming on it (who doesn't love a little bit of gaming eh?). As for the laptop's ports, it offers quite everything that you'd need to do your work, no matter where you are with. Battery performance is also decent, where you are able to run it continuously for four to five hours without any problems.
Lenovo Yoga 920
Now we've reviewed plenty of laptops before, but nothing gets as unique as the Lenovo Yoga 920. Under the hood lies an Intel Core i7-8550U processor that's mated with Intel UHD Graphics 620. Packing 16GB of DDR4 RAM plus 512GB of NVMe SSD, it certainly has the power for you to work your tasks. Its battery can withstand 6 to 8 hours with a single charge, which is pretty long (that's what she said).
The one we reviewed before is the special Star Wars edition of the laptop, which I'm sure will appease many of you geeks out there if you're willing to pay the premium asking price. Otherwise, just go for the regular version and you'll definitely be happy.
ASUS ZenBook 13 UX331UN
With ultraportable laptops now packing some good firepower under the hood, many consumers can feel confused as to which one to get. The ASUS ZenBook 13 UX331UN is a very solid choice to consider.
Being priced around the RM5K range, it is one of the best looking laptops with a thinness of 13.9mm, but somehow manages to pack some powerful hardware. It's running on the Intel Core i7-8550U, GeForce MX150 dGPU, 8GB of DDR3 RAM, and has a 512GB PCIe 3.0 x4 NVMe SSD for storage. The battery life is also pretty lengthy so you don't have to worry about having it charged all the time.
While some power users may want to upgrade the RAM just a bit more, this is definitely more than enough for most people to continue their work while on the move, and the price is certainly justifiable for what it is offering.
ASUS ZenBook Pro 15 UX580G
One of the most unique offerings in the productivity line of laptops, the ASUS ZenBook Pro 15 UX580G has a feature that allows it to stand out from the crowd. It is known as the ScreenPad, which can double as a secondary monitor, as well as a display for easy access tools such as calculator and Spotify.
For the review unit that we got, it was powered by the Intel Core i7-8750H, GeForce GTX 1050Ti, 16GB of DDR4 RAM, and 1TB PCIe 3.0 x4 NVMe SSD for storage. While the other laptops in this list may beat it in terms of battery life, it certainly is packing more firepower here, which is why the battery life isn't as lengthy. However, it still manages to last a decent amount of time.
However, it isn't exactly affordable. If you want to enjoy the ScreenPad and color-accurate 4K display, but can't afford to fork out nearly RM9000 for it, you can opt for a slightly more affordable variant with a GeForce GTX 1050, and also half the storage and RAM at RM5999.
With the non-upgradeable RAM, you might want to give it a hard thought first though. Or, you can also step it up a notch and get the RM10999 variant which features a Core i9 8950HK instead of the Core i7 8750H in the unit we tested here.