Using the ASUS ZenFone 3 in Manual mode — when Auto just doesn't cut it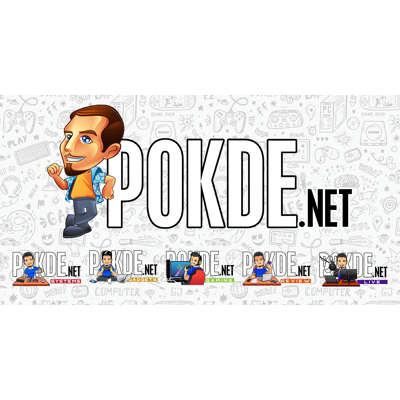 Sure, I have been preaching about how much smartphone cameras should be point-and-shoot. But there will always be a place for manual controls in cameras. Shooting in auto essentially allows the device to decide everything about the result image, not you. To fully take advantage of any camera, taking over the reins is a must. Today, we will talk about how you can get the most out of the ASUS ZenFone 3's manual camera mode.
Not all smartphones offer a manual mode, but the ASUS ZenFone 3 has a rather comprehensive one, and it is really easily accessible, with a shortcut just above the shutter key. In manual mode you get quick shortcuts along the side, with a histogram and even an EV meter to gauge your image's exposure.
As a short introduction, EV should be something that is quite familiar for all users of recent smartphones. It automatically adjust parameters to increase or decrease the overall exposure of the image. Adjusting the exposure is an easy way to tweak the overall brightness of the image without, as you can see in the tabs below.
White balance, or WB in the manual mode of the ASUS ZenFone 3 is pretty interesting, as it offers actual Kelvin temperatures instead of the usual white balance presets. You do not need to know what value is best for which environment, as the live preview feature allows you to see in real-time how does your white balance setting affect the image. However the ASUS ZenFone 3's auto WB is pretty much as good as it gets, so you will rarely, if ever, have to adjust the WB.
ISO is the sensitivity of the sensor towards light, with 50 being the lowest value and 3200 the highest on the ASUS ZenFone 3. The rule of thumb when adjusting ISO is the higher the ISO, the brighter the image, allowing you to shoot in dimmer conditions. However higher ISOs introduce more noise to your shot resulting in lower image quality, which can be avoided simply by picking the optimal ISO for the current lighting condition.
Shutter speed, indicated with an S on the ASUS ZenFone 3, allows you to pull off light trail effects, or just to get the sharpest image possible with as low an ISO setting as possible by picking a slow shutter speed. A faster shutter speed may help you freeze motion, useful when capturing images of moving objects, or if you just have shaky hands. You get a wide range of shutter speeds from as slow as 32 seconds to 1/50000. With the 4 stop OIS technology available, slower shutter speeds are a lot more feasible on the ASUS ZenFone 3.
Last but not least, manual focus. It really helps if you are trying to focus on an object that the device fails to focus on properly. So far, I have not encountered such an issue, as ASUS' TriTech AF is really effective to help me get everything I want in focus. With that said, if I ever have to take a picture of something that even the TriTech AF fails to focus on, at least I can immediately take over focusing and get the shot.
I am no photography expert, but I do appreciate nice camera features in my smartphones. The ASUS ZenFone 3 offers a great manual mode, aside from a list of other great features like auto HDR, Super Resolution, Low Light, Depth of Field, and many more. And if you think my results with the ASUS ZenFone 3 aren't impressive, wait till you see what the pros can do with it. What will you do with the smartphone built for photography?
Here's some sushi, sorry for the long post!