Will the HONOR View20's hole in the screen affect your gaming experience?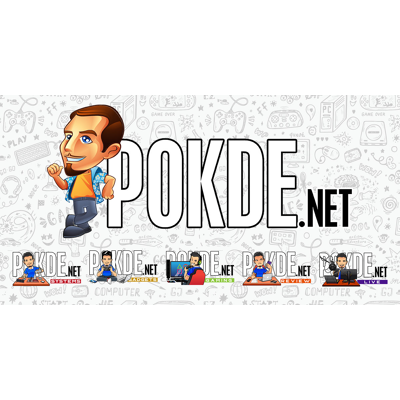 When smartphone manufacturers embraced the notch, one of the main concerns (and rightly so) is whether the notch will cover certain on-screen elements in games. It still is a problem even today, even though Android now officially supports notches. HONOR's transition to an in-screen camera with the HONOR View20 raises yet another concern. Will a hole in your screen affect your gaming experience?
The short answer is NO. But just to prove it to you (besides, we needed a reason to game during office hours), we downloaded popular titles like PUBG Mobile, Mobile Legend, Arena of Valor and Contra Returns. Of course, we also downloaded Fortnite, as HONOR is partnered with Epic Games to bring 60 fps gameplay to the HONOR View20. In addition to that, HONOR View20 users will also receive the the Fortnite Honor Guard skin for free.
This slideshow requires JavaScript.
As you can see in the above shots, the camera hole doesn't get in the way of any of the games' controls. With the expansive 6.4″ screen covering 91.8% of the front, you will be getting the best view (pardon the pun) with the HONOR View20. The tiny 4.5mm cutout for the selfie camera is nigh invisible in most usage scenarios, and when you hold the HONOR View20 to play your favorite mobile game, you probably won't even see the selfie camera. I had to purposely move my hand away from the controls just so you can see it.
This slideshow requires JavaScript.
In certain games like Mobile Legends and Contra Returns, they decide to just cut away the area beside the camera cutout. That's somewhat of a waste especially considering how unobtrusive the hole really is. This may or not be improved upon as the developers begin to recognize in-screen camera designs and update the games to accommodate it.
The HONOR View20 is targeted at a younger demographic, and one of the main use cases for it will be for gaming. With that in mind, HONOR has equipped the HONOR View20 with their proprietary NINE Cooling Technology to ensure consistent performance, even over extended periods of gaming. The Kirin 980 powering the HONOR View20 is also one of the most powerful chipsets you can get in an Android smartphone now, so you are pretty much ready for any game out there.
Aside from an excellent gaming experience, you will also be enjoying great shots with the HONOR View20's 48MP rear camera. Priced at just RM1999, the HONOR View20 offers pretty great value for money.
Are you game for the HONOR View20? Let us know in the comments!