Review
Dell XPS 13 2020 Review – Close to Perfection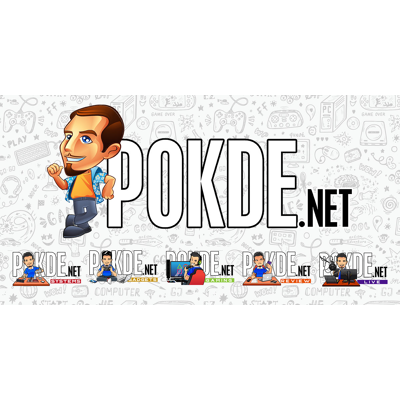 Overview
If you ever needed a laptop for work that is quick, fast, and with an emphasis on portability, the Dell XPS 13 2020 is all of that and more. Is it worth your money? Let's find out.
1-year Premium Support and Onsite Service with Accidental Damage
Positives
+ Extremely portable
+ Solid build quality
+ Great display with touchscreen support
+ Wi-Fi 6 support
+ USB-C charging
+ Two Thunderbolt 3 ports and comes with a USB-A adapter
+ Good battery life
+ Useful software suite
Negatives
- Would be great if they included a discrete GPU like MX250 / MX350
- Lid can't up to 180° flat
- Subpar speakers
- Lack of ports may be shocking for those unfamiliar with the XPS series
- Pricey
Unboxing the Dell XPS 13 2020
Inside the Dell XPS 13 box, which is surprisingly small might I add, you will find the following items:
45W Power adapter
Power cable
USB-C to USB-A adapter
User guide
Safety and Regulatory Information guide
The Dell XPS 13 2020 laptop itself
Appearance
The Dell XPS 13 2020 laptop has had a redesign from its previous generation models. It's now smaller and sleeker by a noticeable amount compared to its predecessor while still retaining classy, minimalist design. As for the materials, it's made out of machined aluminum, carbon fiber, woven glass fiber, and hardened Corning Gorilla Glass, making it a solidly built laptop. Looking at the lid, you have the Dell logo in the center surrounded by its clean white colour scheme.
Open up the lid, which can be easily done with one hand, and you get a clear view of its 13.4-inch 4K UHD+ InfinityEdge touchscreen display, the chiclet keyboard with white backlighting, and the trackpad. In case you're wondering, the display has an aspect ratio of 16:10, raising the height by a little bit for added screen real estate.
Dell has shaved off the bottom bezel so all four sides have almost no bezels. The webcam is still located at the top bezel, which is surprising given how little space there is. It's also worth noting that the keyboard and trackpad grew in size, with the former now stretching across the laptop for added typing comfort.
On the left side, you have a USB-C port and a MicroSD card reader. On the right side, you have another USB-C port and a 3.5mm combo audio jack. There is nothing on the rear except for a clear view of the hinges. If you're unfamiliar with this line of products, the lack of a USB-A port may seem surprising, but we'll touch more on that in the User Experience section.
Moving to the bottom of the Dell XPS 13 2020 laptop, you have two long rubberized stands to give it a bit of a lift for improved airflow, a stretched out air vent, and what looks like four speaker grilles. In actuality, it's a stereo 2.5W speaker setup, most likely done this way for improved aesthetics and audio travel.
Overall, the Dell XPS 13 2020 is a solidly built laptop with a clean, classy look. It's very portable, even within 13-inch laptop standards, as the body feels more like an 11-inch laptop. This is surprising given the upgraded display but that problem was most likely alleviated with the bottom bezel being shaved off. It only weighs 1.2kg, but it can feel heavier than that as its mass is concentrated on a smaller surface area.
Specifications
Performance
Kicking things off with CrystalDiskMark, the 1TB NVMe SSD in the Dell XPS 13 is really fast. What you're getting here is a speedy and big capacity storage drive that you can rely on. Loading speed and boot up times will be minimal, and this works great as it allows you to take better advantage of the new features that come with the 10th Gen Intel Core CPU. In case you're wondering, it's using the SK Hynix PC611 NVMe SSD.
Moving on the Cinebench R15, the Intel Core i7-1065G7 does well enough for single core performance, but the multi-core performance is a little lacking. This isn't a surprise given the CPU is built for efficiency. It seems to be on par with the Intel's own i5-10210U.
A similar pattern can be seen in Cinebench R20, as it does well in single core yet but lacks in the multi-core department. For work / productivity, it should be fine but if you're planning to run anything intensive, it might not be the best.
Typically, this will be the part where I show you how it performs in Unigine SuperPosition's 4K Optimized benchmark. For some odd reason, it couldn't manage to run the test, even after reinstalling and making sure all the necessary updates are there. We suspect that this is because it uses Intel Iris Plus Graphics, and the test is too much for it.
In 3DMark's Time Spy benchmark, it only managed a measly score of 909. This isn't a surprise as it doesn't have a discrete GPU. For graphics, it will be relying on the Intel Iris Plus Graphics, which isn't too bad, but definitely not one for gaming.
As for PCMark, the Dell XPS 13 2020 did fairly well. While it may be far from the best for content creation, it's still a solid laptop for productivity and other uses like web browsing and entertainment. It's not that you can't do content creation on this, just that it's best to stick to the simpler things. Photoshop should be perfectly fine, but I wouldn't use this for video editing.
I personally got curious as to how well the Intel Iris Plus Graphics can perform, so I decided to try a couple of mainstream games, at their highest settings, that aren't too taxing to run. Given the nature of the integrated graphics, I ran the game in Full HD+ instead of its native 4K UHD+ resolution for obvious reasons. While 30 FPS is kinda choppy, it's not too bad. You can dial down the graphics settings and have a decent gaming experience with this, provided the games themselves are light.
Lastly, we have PCMark's Modern Office endurance test. The Dell XPS 13 2020 lasted 457 minutes (7 hours and 37 minutes) from full charge. As for the gaming endurance test, it had the longest score in our list of benchmarked laptops, lasting 210 minutes (3 and a half hours).
The battery life is still pretty good, but I believe its strong point is its standby time, as I never shut down the laptop and after 24 hours, the battery life didn't seem to be affected most of the time. As this is the 4K UHD+ variant, the Full HD+ variant may have a better battery life.
Looking for a gaming laptop instead? Check out our review of the Alienware M17 m2 by clicking right here.
User Experience
The Dell XPS 13 2020 isn't meant to be a laptop excels in power. It's designed for productivity and portability while still having relatively good performance. It's powered by the Intel Core i7-1065G7 CPU, which has Intel Iris Plus Graphics integrated, 16GB dual-channel LPDDR4X RAM, and speedy 1TB NVMe SSD storage. If you're not concerned about gaming or running highly intensive tasks, this packs more than enough firepower.
It uses a 13.4-inch 4K UHD+ 60Hz display with touchscreen support. The size may sound odd but that's because the aspect ratio is 16:10, making it a bit taller than most widescreen displays on a laptop. Both the colours and viewing angles are great, so even professionals will have a good time with it. You can open the lid only up to 135°, which may seem a bit odd given the touchscreen support, but it's most likely done to not cannibalize their 2-in-1 laptops.
If you're not familiar with the Dell XPS series of laptops, you may find the included ports surprising. It is similar to recent MacBooks, where you don't get USB-A ports and you only get USB-C ports. On the plus side, you get two Thunderbolt 3 ports, one for charging, and Dell even included a USB-C to USB-A adapter so you can use your mouse without issues.
Personally, I'm okay with the ports on the Dell XPS 13 2020. You also do get a MicroSD card reader and a combo audio jack. If you want a better experience, such as the ability to output display more flexibly or use a wider array of USB devices, I would recommend getting a USB-C hub. It wouldn't add much bulk given how portable the laptop is anyway, and you wouldn't need to sacrifice the ability to charge it while using the hub.
The keyboard on the Dell XPS 13 2020 is comfortable to use. You get low travel distance with decent tactility, and it's spaced out well for its compact size. I also like the fact that it does have white backlighting, which helps a lot when using in the dark. The trackpad itself works fine and there's nothing to shout out about. I just wished that this one came with a fingerprint scanner for an easier, more secure login method.
As this is a Dell machine, it does come with a suite of Dell software that you can make use of. This includes My Dell, Dell Power Manager, Dell CinemaColor, Dell Update, and Dell Digital Delivery. All of these are designed to make your life easier, such as optimizing your viewing experience, serving as a hub to get important software and driver updates, battery maintenance, and more.
My personal favourite software that comes with every Dell machine is Dell Mobile Connect. The software lets you connect your smartphone to the Dell PC wirelessly via Bluetooth to transfer files, check notifications, answer calls, and even mirror the device for easier interactions. Now, the software has support for both Android and iOS. This is by far the cleanest, easiest and most robust software for using your smartphone via a Windows PC that I have ever experienced.
If you want to read more about other new features available in Dell Mobile Connect aside from iOS support, click right here.
In the sound department, the speakers on the Dell XPS 13 2020 are decent at best. While they can get surprisingly loud, the sound quality tends to get a bit muddy. It can pump out a decent amount of bass, which is surprising for built-in speakers. The Waves MaxxAudioPro can only help so much, so I'd recommend using your favourite pair of headphones on this laptop. At least the software can optimize your listening experience better this way, especially on adding 3D audio.
As for networking, you can optimize your experience using the KILLER Control Center. If you ever need to prioritize bandwidth for specific applications or even for gaming, it's particularly useful to have. Furthermore, having support for Wi-Fi 6 means you get to enjoy a more reliable wireless networking experience. While you may not be able to make full use of it yet, it's a good futureproof feature to have with benefits that you can enjoy immediately.
Dell XPS 13 2020 Verdict
The Dell XPS 13 2020 is a great laptop if you need one solely for productivity. It's very portable, it has a great display with touchscreen support, good battery life, Wi-Fi 6 support, two Thunderbolts 3 ports, useful software suite, and excellent build quality. If you feel that 4K UHD+ is overkill for this, there is a Full HD+ variant that you can consider.
It's not perfect by any means however. It would be so much better with a discrete GPU like a GeForce MX250 / MX350, subpar speakers, a USB-C hub is a must if you need specific / additional ports, and is pricey. If all of these aren't an issue for you, this could very well be the perfect laptop for you. Personally, I would like the display to be bigger, but that's just me.
With that, I award the Dell XPS 13 2020 with our coveted Gold Pokdeward.
Big thanks to Dell Malaysia for letting us use this laptop for the purposes of this review.