Review
Samsung Galaxy S20 Ultra 5G Review – Ultra Indulgence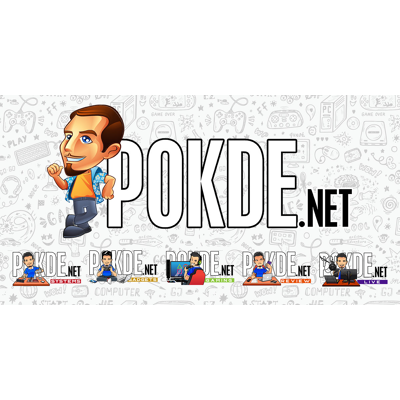 Overview
The biggest and most feature-packed flagship that Samsung has to offer, the Samsung Galaxy S20 Ultra 5G is here to impress on a number of areas. Is it worth your money? Let's find out.
Positives
+ User-friendly UI
+ Good performance
+ Decent battery life
+ Large, vibrant display
+ 120Hz refresh rate
+ Good quality stereo speakers
+ Has 5G support
+ Great camera performance
+ Has a number of useful features like Music Share
Negatives
- Fingerprint magnet
- Slippery to hold
- No headphone jack
- Pricey
Unboxing the Samsung Galaxy S20 Ultra 5G
Inside the box of the Samsung Galaxy S20 Ultra 5G, you should be getting the following items:
User guide and warranty card
SIM ejector tool
Clear protective case
Charger
USB-C cable
AKG earphones (USB Type-C)
The Samsung Galaxy S20 Ultra 5G itself
Appearance
For our unit of the Samsung Galaxy S20 Ultra 5G smartphone, it comes in Cosmic Grey. I personally like this more than the black and white colours as I feel that it stands out more. This is subjective of course, so there's no harm in liking the other two colours more.
Looking at the front, you have a 6.9-inch WQHD+ Dynamic AMOLED display with practically no bezels. The bottom bezel is the thickest but even then, it's still minimal so you essentially a full screen on the front. The selfie camera is centered, taking a small amount of space at the top of the screen. The earpiece is also discretely located here, which doubles as one of the two speakers. The ultrasonic fingerprint sensor is under the display. It's worth noting that there is a bit of a curve on the left and right edges.
The left side of the Samsung Galaxy S20 Ultra 5G is empty but on the right side, you can find the power button and a volume rocker. On the top, you can find the SIM tray, which will require a pin to eject it, and a microphone hole. On the bottom, you have a microphone hole, a USB-C port, and a speaker grille, which is the other half of the stereo speaker setup.
Moving on to the back, you have a clean, glossy look with the Samsung logo on the bottom and the quad-camera setup on the top-left corner. The camera does protrude quite a bit, so do take that into account if you're buying another protective case. It's worth mentioning that the build is made of aluminum and glass. It certainly feels premium and classy, but it's slippery to hold and is a fingerprint magnet. This will not be a concern if you're using a case.
Overall, I do like how the Samsung Galaxy S20 Ultra 5G is designed. It has a solid, premium build quality, it looks clean, and the punch hole selfie camera looks way better than those ugly notches you tend to see in other devices. Just make sure to have a protective case on for easier grip and to avoid having fingerprint smudges on the back.
Specifications
Performance
Starting it off with Antutu v8, the Samsung Galaxy S20 Ultra 5G had the second best score in our list of benchmarked devices thus far. It came close to breaking the 500,000 mark but regardless, it's a great score that sees it beating a number of Snapdragon 855 devices.
On Geekbench 5 however, the results are different. While the single core performance is good, the multi core performance on the Samsung Galaxy S20 Ultra 5G appears to be lagging behind the competition. This doesn't necessarily indicate that it is slow device however.
In 3DMark for Ice Storm Unlimited, Sling Shot, and Sling Shot Extreme, it performed pretty well. It is one of the best scoring devices on our list of benchmarked devices. We've even included its predecessor in it so you have an idea of how much more powerful the Exynos 990 is.
Then we have PCMark's Work 2.0 benchmark which tests for productivity use. The Samsung Galaxy S20 Ultra 5G performed admirably, beating out a Snapdragon 865 device and is the 4th highest scoring device in our list thus far.
Lastly, we have PCMark's Work 2.0 endurance test for battery life. Given that it has a setting for 60Hz and 120Hz, we had to test it twice. 60Hz will clearly make it last noticeably longer, and the score itself is decent at 9 hours and 5 minutes for it while 120Hz gets you 7 hours and 54 minutes. The large battery capacity definitely helps.
As for my own personal use, I actually found myself being able to easily last through a whole day, sometimes a day and a half. However, this is because I activated dark mode and I'm not on my phone all the times. I'm generally a medium user with just social media apps, messaging, some calls, and some gaming (Evertale). I am using 120Hz display however, but my screen-on-time isn't long.
If you want to compare our Samsung Galaxy S20 Ultra 5G review to an older Samsung device, check out review of the Samsung Galaxy S10 by clicking right here.
User Experience
As many of you may know by now, the Samsung Galaxy S20 Ultra 5G has 120Hz refresh rate. It works great and it does make the display look buttery smooth, which is great when browsing social media. There is one limitation you need to take note of, which is that you can only run 120Hz on FHD+ resolution. On WQHD+, you will be restricted to 60Hz.
This isn't a big deal as it's hard to notice the difference between the two resolutions. I would pick the higher refresh rate unless I want to maximize my battery life. It's also worth noting that not all games support high refresh rates so you might be better off using 60Hz when gaming for that added bit of battery life.
Speaking of gaming, it's generally quite fun to use the Samsung Galaxy S20 Ultra 5G for it. You get a huge AMOLED display so there's plenty to see as well as vibrant colours to enjoy. In fact, it's noticeably more vibrant than on the ROG Phone 2. Adding together the stereo speaker setup, it's quite easy to immerse yourself in the game you're playing, even without earphones.
As for the stereo speakers, it can produce a surprising amount of depth and quality. Sure, it's lacking in bass but that's to be expected from built-in speakers. Together with a good amount of volume, I can say for sure that anyone will be happy with the speakers on this.
In case you're wondering, the two speakers are the earpiece and a bottom-firing speaker. Also, there is no headphone jack here, so if you want to use earphones, it has to be either USB-C or Bluetooth unless you have an adapter. It does come with the AKG earphones, which is pretty good to use.
Whether it's for work, gaming, or casual use, I did notice that the Samsung Galaxy S20 Ultra 5G can get a bit warm. It doesn't ever get too hot, and it's at a temperature that shouldn't alarm anyone. Just wanted to point that out in case anyone is worried about it being a hot device to use, literally.
For our unit, it came with Samsung's One UI 2.1 running on Android 10. The UI is generally easy to use and is packed with a lot of options. If you are used to other versions of Androids or UIs, you will simply need to familiarize yourself with the orientation and where to find specific settings. This shouldn't take long given how user-friendly it is.
I'd also like to take the time to point out a couple of useful features; Quick Share and Music Share. Quick Share lets you send files to other Galaxy device wirelessly in a seamless manner. It's so simple and it transfers files surprisingly fast.
Music Share on the other hand lets other devices connect to yours to play music on a connected Bluetooth speaker. It's similar in concept to passing the auxiliary cable, but wireless. Both of these aren't game-changing features but they are very useful to have.
Camera
The camera UI on the Samsung Galaxy S20 Ultra 5G is very similar to other stock Android camera apps. It's easy to use and it has a number of options for you to enjoy, like Live Focus, Hyperlapse, Slow-Mo, and more. If you need more control over it, there's always Pro Mode, where you can adjust ISO, shutter speed, and more.
What I find interesting here is the Single Take feature. It basically lets you move the device around to record a short video and it will edit the footage into clips and shots for you. Given that the device is doing the guesswork for you, the results can vary. You may be better off taking shots yourself but for a quick and hassle-free experience, it's there for you to use
As you can see above here, the Samsung Galaxy S20 Ultra 5G can take some pretty good photos both at night and with light. If you like those bokeh shots, you can always use the Live Focus feature but even without, it does take good shots with a blurred background depending on the distance of the subject. Selfies generally appear with good detail but the need for at least decent lighting will be more so with the front camera.
The camera can zoom up to 100x but realistically, you're going to get good shots only up to 10x, sometimes 30x if it's a nice day out or if you have really good light. It's still there if you ever need it, and there's no harm in using it.
Due to the ongoing MCO / CMCO, movement is still rather restricted so there is a lack of variety in the shots. However, we did as best as we can to give you a clear idea as to the camera's performance.
Samsung Galaxy S20 Ultra 5G Verdict
The Samsung Galaxy S20 Ultra 5G is a great smartphone overall. It may be on the pricier side but it's one that will satisfy most users out there. It is a future-proof purchase since it has 5G. It is a bit of a fingerprint magnet and slippery to hold but those are issues that can be easily solved with a protective case.
As for the lack of a headphone jack, that is where the industry is heading but at least Samsung is kind enough to include the AKG earphones and bundle it with the Galaxy Buds+. If you're not a fan of big displays, you can always opt for the S20 Plus instead.
With that, I award the Samsung Galaxy S20 Ultra 5G with our coveted Gold Pokdeward.
Big thanks to Samsung Malaysia for providing us this smartphone for the purpose of this review.