YOODO 2.0 internet speed and streaming test! + What is Yoodo 2.0?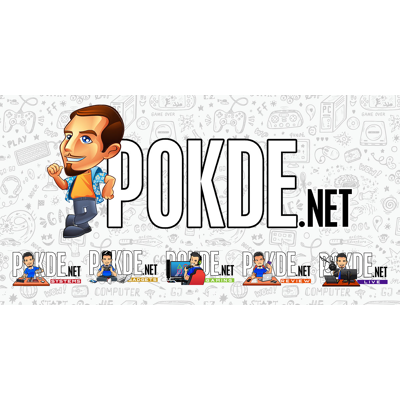 Yoodo recently launched Yoodo 2.0 and we believe you will have a lot of questions about what is Yoodo 2.0. Check out our short conversation with them about what is Yoodo 2.0! We also did a quick speed test in the video above, which you might be interested in!
What is Yoodo 2.0?
Yoodo 2.0 is about empowering the modern customer by offering more customisation choices and providing unique experiences. It's about the brand growing stronger as we continue to disrupt the industry. A major event was planned to kick start this next phase of growth and to celebrate our 2nd anniversary. This included the unveiling of 20 exciting announcements that focused on product innovations, esports, active sports and promotions.
We had invited our customers, Super Users (most active supporters in our community), friends in the media, blogging and influencer community as well as business partners for this exciting event.  It was an opportunity to show not only how much the business had grown but also to show everyone how Yoodo is going to be better and bolder. However, with the COVID-19 situation, we had to cancel the event and made the announcement online instead. Chief amongst the announcements was the unveiling of our new brand logo –Yoodo powered by Celcom. This new look symbolises the best in digital user experience through the innovative edge of Yoodo and the vast network coverage of Celcom.
How different does it compare to the original Yoodo?
Yoodo 2.0 is a symbolic evolution. We are simply taking the core values and beliefs that have propelled us to being Malaysia's number 1 digital telco and amplifying them for an even better user experience. Over the last 2 years, we have exemplified our core value proposition of customisability, allowing users to choose the amount of data, voice and SMS in their plan. Today we have at least 350,000 combinations for the customer to choose from. We've definitely been the strongest in terms of providing a digital first experience. In addition, we have also started to associate ourselves with gaming & esports especially PUBG Mobile – a core target audience group for us.
Moving forward, we're taking this up a notch.  We are pushing the boundaries of customisation with more product innovations that give our users more options. If you think we were already flexible in terms of allowing the customer to customise, think again. We are revolutionising customisability. With Renew Anytime, we did away with the 30-day cycle and now allow our users to renew their Yoodo plan anytime they want. With Power Pass, the customer can purchase a large high-speed Internet quota for a short period of time at a low price. In this way, Yoodo 2.0 has given customers even more control. In this 2.0 phase, Yoodo will also continue to provide unique experiences around the lifestyle segments especially in Esports, Entertainment and Active Sports as we build content, conversations and culture around it.
When using Renew Anytime, what will happen if a user decides to downgrade their plan? Let's say originally at 1st Jan they opt for 20GB data and had used up the data by the 15th of the same month, and they change to 10GB on the 15th. What will happen?
We are committed to offering users the maximum amount of freedom and customisation. We designed Renew Anytime to be flexible to the users. The user will still be able to Renew Anytime, should the user decide to downgrade. However, the users balance that the user had earlier before the downgrade will be cleared. Their new plan of 10GB will start on the 15th of that month.
On the Power Pass, 100GB seems to be an enormous amount of data to be used up in 1 hour, what kind of user is this plan aimed for?
Power Pass is one of our latest innovations to meet high usage customer demands. This product is catered to users who consume heavy data within an hour who not only stream videos on Youtube and Netflix but also for serious Gamers
While there's the new inclusion of Call of Duty Mobile and the teased of Mobile Legends: Bang Bang, are there plans in the future to include games like Fortnite Mobile, Clash Royale, or League of Legends: Wild Rift?
As gamers are one of our core audiences, we are committed to delivering the very best user experience and products. That's how the Call of Duty Add-On came about and followed by an upcoming Add-On for Mobile Legends: Bang Bang. We are always looking for opportunities to empower our gamers. As such, we are actively looking to build on our roster of game-specific data add-ons.
Other than the stated improvements, will we see improvements in service quality? If so can you explain it?
Yoodo prioritises innovation and great user experience. These two aspects go hand-in-hand and we are committed to delivering this. Service quality can have many aspects. In terms of customer service, I believe Yoodo's Live Chat agents are one of the best out there. They not only help resolve issues but do it in a way that engages the lingo of the customer. We also continually enhance our user journey and provide new payment channels for the customer. In terms of network services, we continually work with the Celcom team to ensure the widest coverage and to tackle potential issues that crop up.