Pokde.net's Best Laptop Awards of 2020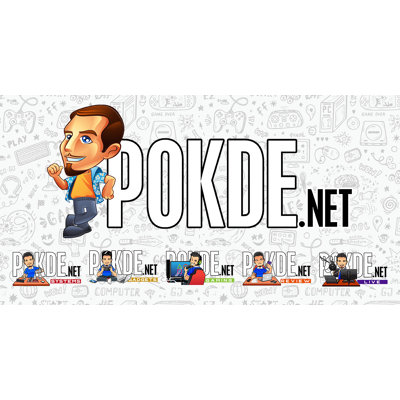 2020 is a rather dull year, and I do believe many of us didn't even get to flex our laptops out and about. With that said, laptop manufacturers didn't slow down their releases, and we still got an amazing selection of laptops to choose from in 2020, despite the human malware situation. This is Pokde.net's Best Laptop Awards of 2020, where we recognize some of the best machines brought to us this year.
Best Ultraportable Laptop – ASUS ExpertBook B9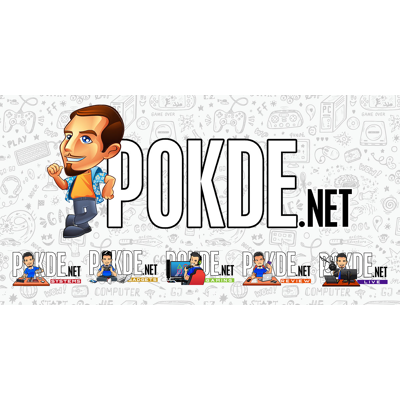 Weighing in at less than a kilogram at just 870 grams, we have to hand it to the ASUS ExpertBook B9. ASUS went with a magnesium-lithium alloy shell that made the laptop the lightest we have used thus far, while also being just as strong, or stronger, than most of the laptops out there. The display is also an impressive 14″, so this isn't one of those machines that sacrifice on screen size just to be the most compact or lightest laptop in the market. There's full-sized HDMI output, a USB 3.1 Type-A port that supports 10Gbps throughput and even Gigabit LAN with a built-in Ethernet controller in the machine itself, over a microHDMI dongle, so connectivity isn't sacrificed either.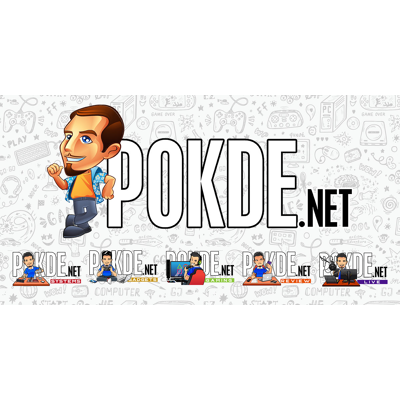 Featuring the latest (at the time) 10th Gen Intel Core i7-10510U, the ASUS ExpertBook B9 offered the performance necessary for your productivity work, and then some. I do wonder if efficiency could have been improved if ASUS went with the Ice Lake processors, but with the impressive 8.33 hours of battery life I got on the 33WHr battery, I don't think it really needs to have a much more efficient processor. This is also the first laptop I have noted where the RAM frequencies actually clock down during idle. You can also get it in with a 66WHr battery, so battery life should be off the charts with that variant. However if you want the ASUS ExpertBook B9, do note that an 11th Gen Intel Core variant is just around the corner, so wait up for that.
You can read our ASUS ExpertBook B9 review here.
Runner up – HUAWEI MateBook 14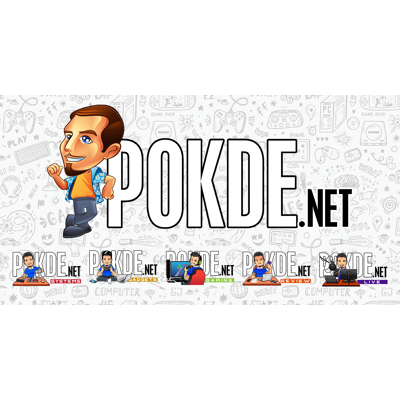 HUAWEI makes a case for itself by being more interesting than most of the ultraportable laptops we have tested. It serves up not only a sharper 2K display, but also a significantly higher performance AMD Ryzen 7 4800H than you would expect in a laptop of this form factor. With sixteen processing threads and 16GB RAM, the HUAWEI MateBook 14 definitely packs more CPU firepower than your average laptop.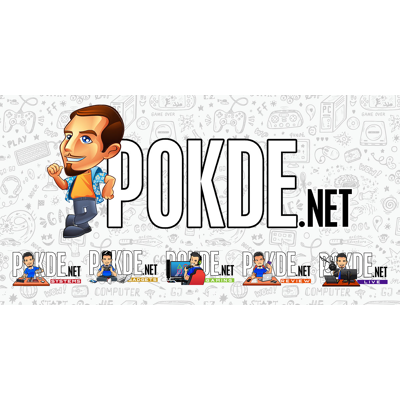 Not to mention the 14″ 2K display also sports a fancy 3:2 aspect ratio that makes for more screen real estate than your average 14″ laptop. On a portability standpoint alone, the HUAWEI MateBook 14 barely makes the cut with its pretty standard 1.49kg weight, but given how much laptops packing the H-series processors usually weigh, it easily makes up for its weight in performance.
You can read our HUAWEI MateBook 14 review here.
Best Gaming Laptop – MSI GS66 Stealth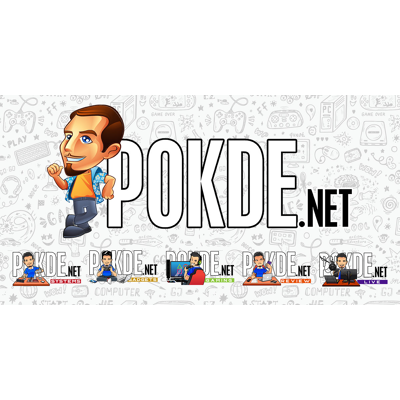 If a gaming laptop is what you are looking for, you can't go wrong with the MSI GS66 Stealth. With configurations ranging all the way up to an Intel Core i9-10980HK and the GeForce RTX 2080 SUPER Max-Q, the MSI GE66 Raider offers all the best gaming hardware in a really subtle design that would appeal to just about anyone. The GPU is also connected to a 300Hz display, which will provide a smoother gaming experience than many desktop setups out there. Last but not least, MSI crammed a huge 99WHr battery into the relatively portable 2.1kg chassis, allowing it to not only beat many desktops when it comes to gaming, but also allow you to carry that performance with you and use it on the go as your work laptop.
You can read our MSI GS66 Stealth review here.
Runner up – GIGABYTE AORUS 15G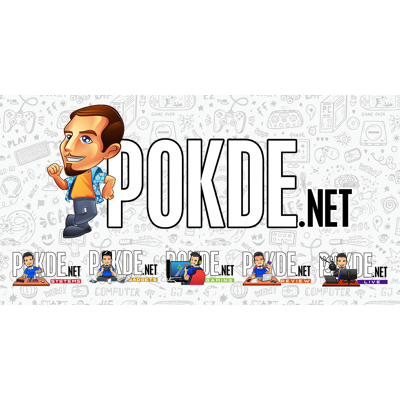 There are just two main reasons why the GIGABYTE AORUS 15G is relegated to being the runner up: GIGABYTE for some reason decides to pack even their highest end offering with just 512GB of storage when games today can easily take up to 150GB each, and the fact that it isn't exactly comfortable to game on the built-in keyboard with the sharp edges on the palm rests.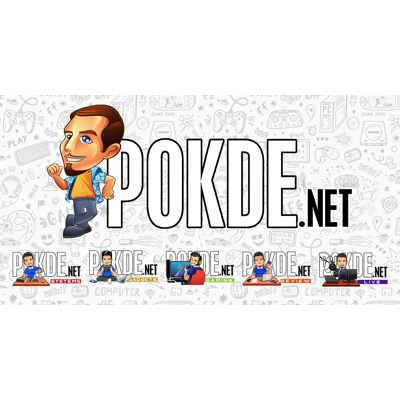 Aside from that, the GIGABYTE AORUS 15G is pretty amazing. The cooling system also does a pretty good job keeping the Intel Core i7-10875H and GeForce RTX 2070 SUPER Max-Q in our sample cool, which is always a huge plus in my book. GIGABYTE designed the cooling system to pull fresh air from the keyboard area, keeping the keyboard (and thus your hand) cool as well with a nice gentle draft, which is a pretty nice bonus. And the keyboard itself is of the mechanical variety, serving up a nice bit of tactility and audible feedback for your typing and gaming sprees.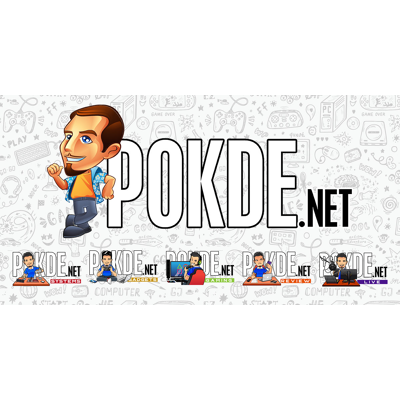 Last but not least, GIGABYTE definitely drew inspiration from their experience making content creation laptops, with an excellent assortment of I/O ports along the sides of the AORUS 15G, including a UHS-II SD card slot, which isn't at all common.
You can read our GIGABYTE AORUS 15G review here.
Best Intel Laptop – ROG Zephyrus Duo 15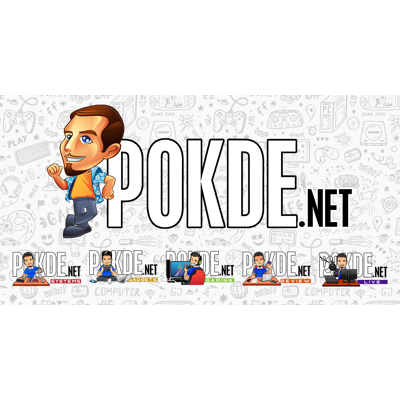 While AMD Renoir-based laptops may prove to be a lot more enticing on the budget to lower-end gaming laptops, Intel laptops do have the advantage of being available with much more powerful GPU options. But some Intel laptops still offer a significant advantage over existing offerings, and we aren't only talking about performance. The ROG Zephyrus Duo 15 is hands down the best Intel-based laptops we have encountered this year, with exceptional focus on cooling, performance and user experience.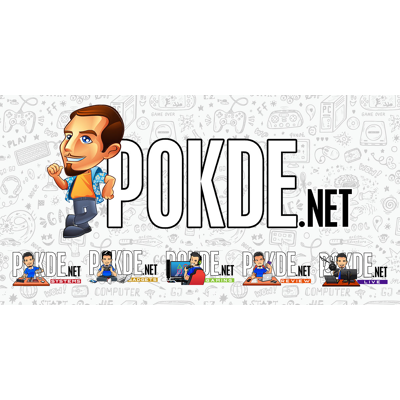 It builds upon the ZenBook Pro Duo we lauded as The Most Innovative Laptop of 2019, with a secondary display that tilts up. This tilting display is also what allows the laptop to breathe better, in what ASUS calls the Active Aerodynamic System Plus. This in turn lets the cooling system in the ROG Zephyrus Duo 15 do its job more effectively, keeping the Intel Core i9-10980HK and GeForce RTX 2080 SUPER Max-Q GPU cool under load. And did I mention that the Core i9-10980HK has liquid metal applied on it to optimize thermal transfer to the cooling system?
You can read our ROG Zephyrus Duo 15 review here.
Best All-Rounder Laptop – ROG Zephyrus G14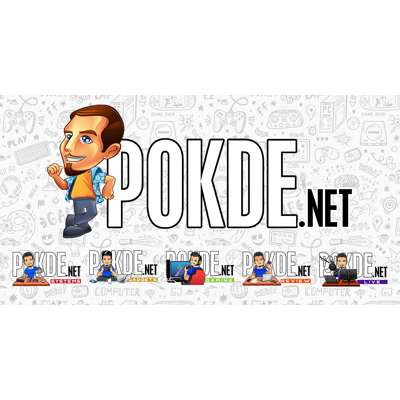 This is truly my favorite laptop of the year. It may not have the fastest CPU and GPU combo in the market with the AMD Ryzen 9 4900HS and GeForce RTX 2060 Max-Q under the hood, but it does offer a lot of performance when you consider it only weighs 1.7kg. We picked a 1.65kg laptop as our Best Lightweight Laptop of 2019, and this year, you are getting so much more performance, in a package that's not that much heavier. Portability is a huge plus for the ROG Zephyrus G14.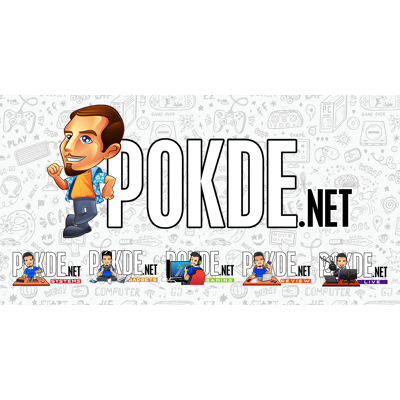 It is the one laptop that impressed me so much that I started checking my account balance to see if I can afford it. With the choice of 14″ 100% sRGB displays in 2K 60Hz or FHD 120Hz flavors, the ROG Zephyrus G14 is not just a gaming laptop, but can also easily double as a content creation machine. Not to mention that you get a compact 65W USB-PD charger in the box as well, which will allow you to travel lighter with the ROG Zephyrus G14 than you would with many other machines. The AniMe Matrix also allows you to customize your laptop's lid at a moment's fancy, giving you unlimited ways to express your personality on the ROG Zephyrus G14's lid.
You can read our ROG Zephyrus G14 review here, as well as a deeper dive into the features of the ROG Zephyrus G14 here.
Runner up – Dell Latitude 9510 2-in-1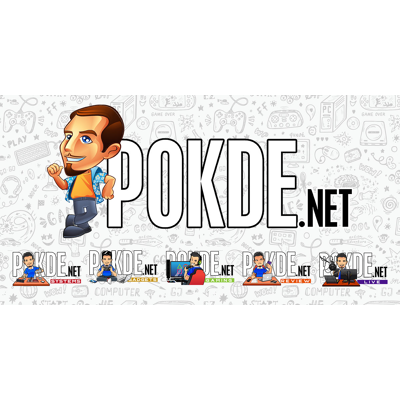 The Dell Latitude 9510 2-in-1 gets a mention because of its 360° hinge and absolutely monstrous battery life, opening up avenues for much better use of its 15″ display. It also comes with an array of ports that will satisfy even the pickiest users, making it a great all-rounded laptop (and not only because the display flips all the way around) that should satisfy most users, with the exception of gamers. It packs a beefy 6-core Intel Core i7-10810U, 16GB RAM and a huge 88WHr battery to deliver close to 22 hours of battery life, which is extremely impressive no matter how you look at it.
You can read our Dell Latitude 9510 2-in-1 review here.
Most Innovative Laptop – ASUS ProArt StudioBook One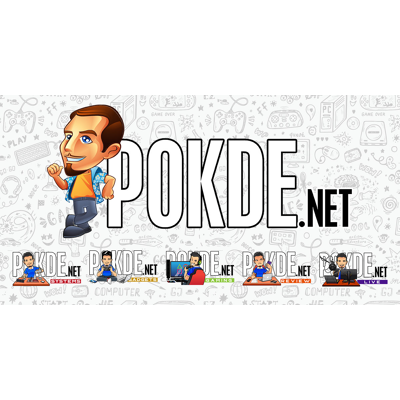 While this laptop was technically announced in 2019, it only made it to our shores in 2020, so it still counts. The ASUS ProArt StudioBook One gets our Most Innovative Laptop of 2020 award because of the way that it literally takes what we know about laptops and turned it on its head. Instead of having the Intel Core i9-9980HK and Quadro RTX 6000 GPU positioned under the keyboard, all the key components are now behind the screen, with a unique titanium vapor chamber to cool the CPU and 200W GPU without making it too heavy to carry around.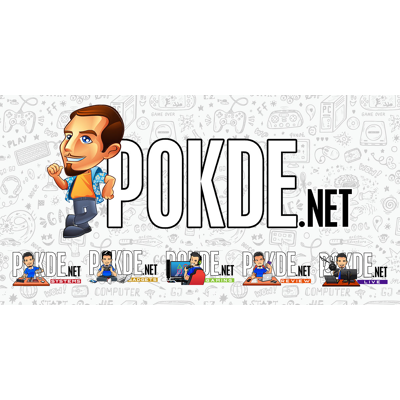 Speaking of the screen, this is also an absolutely chart-topping panel. It is a 4K 120Hz display, and comes from the factory pre-calibrated to Delta E <1, or as we measured, Delta E 0.75. It is such an amazing display that the iGPU in the Core i9-9980HK actually cannot keep up, as the Intel UHD Graphics 630 doesn't support 4K120 output, forcing you to switch over to the dedicated GPU's output. It is thankfully a process which no longer requires a system reboot, with the implementation of Advanced Optimus in the ProArt StudioBook One.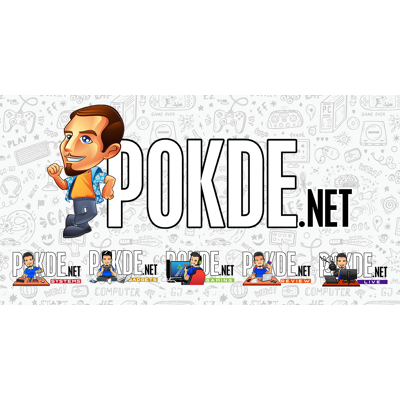 As you would expect from a laptop that packs this much innovation, the ASUS ProArt StudioBook One costs an eye-watering RM49 999. It is meant for those who can take advantage of all that GPU performance and that sweet display, and they will probably not bat an eye at the cost, instead reveling in the added convenience of being able to carry the Quadro RTX 6000's performance with them.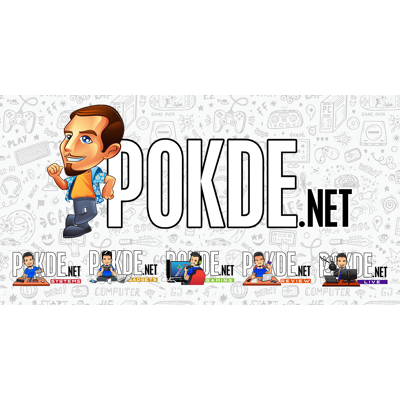 You can read our ASUS ProArt StudioBook One review here.
Runner-up – Lenovo ThinkBook Plus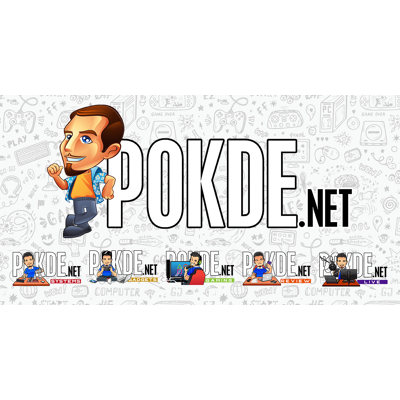 The Lenovo ThinkBook Plus is worthy of being listed here for its interesting implementation of an e-ink display. Instead of going with a LED matrix like the ROG Zephyrus G14, the Lenovo ThinkBook Plus adds a 10.8″ e-ink display that allows you to sketch, draw and use it as an e-reader. It should help you save some battery when on a flight and you want to catch up on some reading too. But the actual usage scenarios that can take advantage of the e-ink display at the moment are pretty limited, but we do expect Lenovo to further refine and add more features to it in the future.
You can read our Lenovo ThinkBook Plus review here.
Best Budget Laptop – Acer Swift 3 (AMD)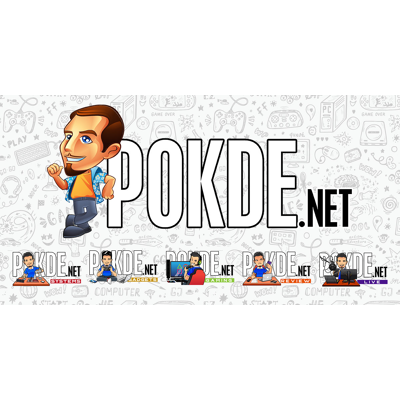 The Acer Swift 3 is actually one of the few laptops that I have personally recommended my relatives and friends to get. Priced at just RM2799, the Acer Swift 5 brings quite a bit to the table. Firstly, it packs the very capable AMD Ryzen 5 4500U paired with 8GB of DDR4 RAM. This allows for quite a bit of multitasking, with a total of six cores running at up to 4GHz. The entire package is also very compact, with a 14″ screen framed by narrow bezels, and a svelte design that puts it at just 15.95mm thin and 1.2kg light. If you are looking for a ultraportable laptop that can cover your daily productivity tasks as well as tackle some light gaming without breaking the bank, this is the laptop to get.
You can read our Acer Swift 3 (AMD) review here.
Runner up – HONOR MagicBook Pro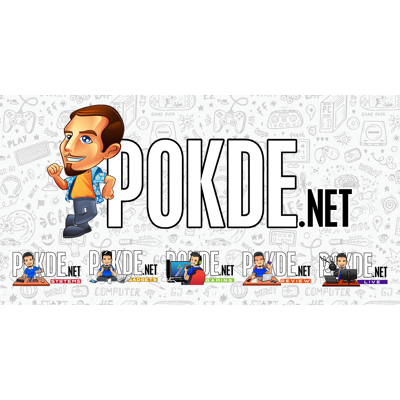 If you are willing to part with a bit more moolah, the HONOR MagicBook Pro is a pretty solid option. Featuring the AMD Ryzen 5 4600H which packs six cores, twelves threads and a higher 45W TDP, it offers way more performance than your usual laptop which offer a 15W TDP. It also packs a large 16.1″ FHD display, that offers you more room to multitask with. Combined with the powerful CPU and 16GB RAM, the large display sure comes handy, especially if you take HONOR Magic-Link's multi-screen collaboration into account. It is still quite portable at 1.7kg too, which makes it a pretty great option for RM3299 if you are looking for a laptop that can multitask easily without splurging for a gaming laptop.
You can read our HONOR MagicBook Pro review here.
And that's it for Pokde.net's Best Laptop Awards of 2020. Here's hoping to a more exciting 2021!