The Snapdragon 712 is just a slightly faster Snapdragon 710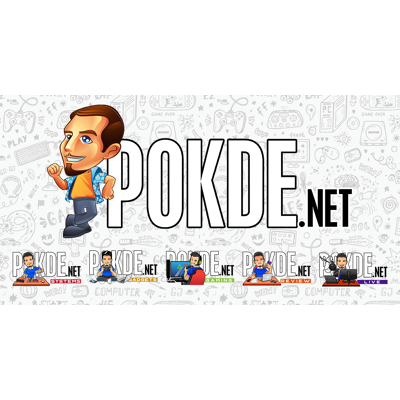 When I reviewed the OPPO R17 Pro, I can't help but feel that the Snapdragon 710 sits at a pretty awkward spot between the Snapdragon 600-series and the Snapdragon 800-series. The matter is worsened with the Snapdragon 670 which we have yet to test. Probably that's why they decided to release the Snapdragon 712, a Snapdragon 710 with slightly faster clock speeds.
Instead of the 2.2 GHz maximum clock speed of the Snapdragon 710, we now have a 100 MHz bump to see the Snapdragon 712 run up to 2.3 GHz. Qualcomm promises up to 10% better graphics performance thanks to the speed bump, so we might be seeing a faster Adreno 616 GPU here. Qualcomm usually gives their speed-bumped GPUs a new number, so that might be quite a long shot. Or maybe Qualcomm is alluding to the fact that the CPU was bottlenecking the GPU previously?
The rest of the hardware is the same, which means the same Hexagon 685 DSP, same Snapdragon X15 LTE modem and same Spectra 250 ISP. Interesting to note is that Qualcomm claims up to 2x overall improvement for mobile AI applications despite both chipsets touting the same Hexagon 685 DSP, but that depends on which of Qualcomm's marketing material you refer to. Yep, if you scroll down to the part where Qualcomm compares the Snapdragon 712 vs the Snapdragon 710, the latter features a Hexagon 680. But in the Snapdragon 710's product page, it actually comes with a Hexagon 685.
The Snapdragon 712 does offer Quick Charge 4+ instead of Quick Charge 4, but we probably won't see much difference in actual devices with this chipset. Most manufacturers' idea of Quick Charge is just 18W charging anyway, or ditch Quick Charge altogether.
Considering the Snapdragon 710 wasn't all that popular, we can expect the Snapdragon 712 to experience the same fate. Destined to be in premium mid-range devices which overlap into budget flagship category. Not a segment we are all that interested in, to be honest.
Do you think the slightly improved performance is enough to make the Snapdragon 712 more popular than the Snapdragon 710?
Pokdepinion: Seems kinda pointless to have a Snapdragon 700 series…