Roshan Narayan Named Blaze Esports CEO, Effective Immediately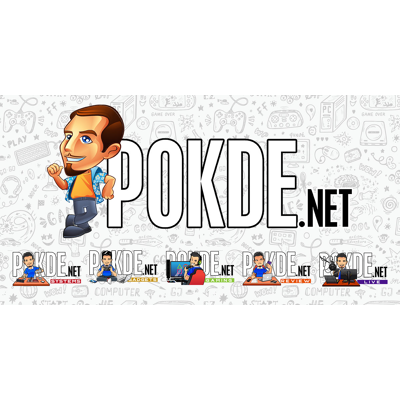 Roshan Narayan Named Blaze Esports CEO, Effective Immediately
With immediate effect, Roshan Narayan is Blaze Esports' new Chief Executive Officer. As the former Global Head of Esports at Matchroom.net – he brings with himself more than 12 years of experience in sports and more than 2 years of that in Esports in particular.
"I am extremely excited to join Blaze as I believe I can leverage my experience in both the sport and Esports world to build something that goes beyond what is expected of an Esports organisation. I can't wait to establish Blaze Esports as a fulcrum in the Esports space with the help of my amazing team that includes two new members; Adrian Hendriks (Head of Tournaments) and Azim Yazid "Bobo" (Marketing Manager)," says Narayan.
A quick rundown on the two new members: Adrian Hendriks is the referee, head referee, observer and caster/commentator with more than 5 years of experience under his belt; he also has been involved in many local and international Esports events, with the most recent being 2022 SEA Games, as the International Technical Officer. Azim Yazid "Bobo" meanwhile, possesses many accolades to his name, including being one of the masterminds behind Toyota GR Velocity Esports Championship.
Narayan started off as an announcer and later sports anchor at Astro SuperSport back in 2007, then headed to World Football Summit Asia as the Head of Strategic Partnerships. He is an active member of Warriors Den, Esports Education and his latest venture before the CEO appointment is Global Head of Esports at Matchroom.net.
"From here I look to only move forward with Blaze Esports. I am a firm believer that Esports can be a powerful channel for positive outcomes for Malaysians and I look forward to building an Esports ecosystem where the gaming community can participate, celebrate, and enjoy memorable esports moments, (…) I plan to leverage my experience from the world of sports to build something truly new with the exceptional team we have that goes beyond what's expected of an Esports organisation", Narayan said.
Blaze Esports, along with its sister organization Blaze Tech, are looking to combine Esports event with an ecosystem of premium platforms, media and brand integration. The company aims to be the one-stop solution for the world of Esports. Narayan further added, "We are doing this through our network of facilities, online events and camps, content creation, strategic partnerships, and much more on the horizon."
As Malaysia Esports Federation's (MESF) partner agency, Narayan has many plans to take Blaze Esports forward to new levels with LIGA Esukan Malaysia (LIGA eMAS) Season 2 rolling out in February 2023 and Season 3 of LIGA eMAS in August of 2023. More are down the line – Blaze Esports are looking to build Esports at the grassroots level and create a better presence of Esports across the country.
Pokdepinion: Looking forward to what the new CEO would bring on the table.