Sony's PlayStation Pulse Explore TWS Buds and Pulse Elite Headset Release Dates Announced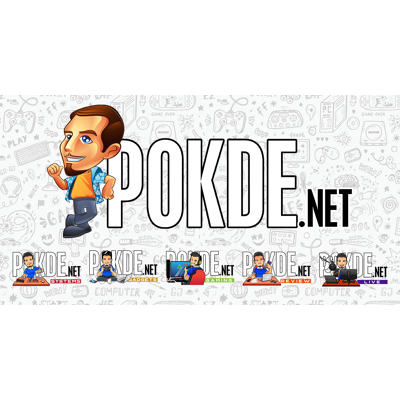 It's been a while since Sony's PlayStation Pulse Explore TWS Buds and the Pulse Elite Headset were officially unveiled. At the time, while the company revealed the US pricing for these audio accessories, there was a noticeable absence of availability dates, especially in local markets. However, PlayStation enthusiasts can now rejoice as Sony's video game subsidiary has shared the release dates for these eagerly anticipated audio devices.
PlayStation Pulse Explore and Pulse Elite Release Dates
Listen up 👂 PlayStation Pulse Explore wireless earbuds launch in select markets starting in December.

Pre-order details at PS Blog: https://t.co/meD5OKkvlH pic.twitter.com/jM8CIAEjN6

— PlayStation (@PlayStation) October 30, 2023
In a recent update to their initial announcement blog post, Sony has disclosed that the PlayStation Pulse Explore TWS Buds will hit the market on December 6th of this year. Initially, the launch will be in select markets, excluding our local market. However, it's a common practice for Sony Interactive Entertainment (SIE) to release local availability details shortly after the initial launch. As a quick reminder, these wireless earbuds were introduced with a price tag of US$199.99 (approximately RM953).
Now, when it comes to the PlayStation Pulse Elite Wireless Headset, it appears that it's slightly behind schedule. The company has mentioned that this product "will launch in most global markets starting on February 21, 2024, with a staggered release over the subsequent months." There is no official explanation for the time gap between the launches of these two audio products. The initial price tag for the Pulse Elite Wireless Headset is set at US$149.99 (approximately RM715).
In addition to the audio products themselves, the company has unveiled the PlayStation Link USB Adapter as part of the update. It's worth noting that both the Pulse Explore TWS Buds and the Pulse Elite Headset support PlayStation Link audio technology, which was initially exclusive to the Portal Remote Play handheld. Interestingly, this means that even the PS5 couldn't take advantage of this audio technology. To enable the PlayStation console and other devices to benefit from this feature, users will require the aforementioned USB adapter, which is included with both Pulse audio products.
For those who need additional adapters to extend the benefits of this technology to other devices, each USB adapter can be purchased separately for US$24.99 (approximately RM120). This additional accessory will also become available on December 6th, coinciding with the launch of the PlayStation Pulse Explore Buds. PlayStation fans can now mark their calendars and anticipate the arrival of these exciting audio accessories from Sony.
Pokdepinion: The only PlayStation audio gear I've tried is their OG Pulse headset so I'm quite curious to see how these actually sound like. I already have a few games in mind to test it in since it will make use of the PS5's audio tech pretty well.