CES 2020: Razer Introduces The Razer Kishi Universal Mobile Controller And The Compact Razer Tomahawk Gaming Desktop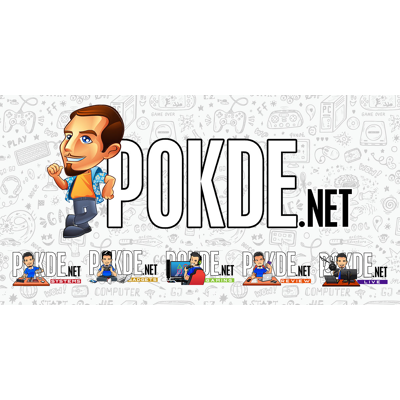 Razer also joined in on the fun at this year's CES 2020 where they've unveiled a couple of their new products, catered for both mobile and PC gamers.
When it comes to mobile gaming controllers, Razer isn't new to the game. Now they've unveiled their latest addition, the Razer Kishi. Built for both Android and iOS, the Razer Kishi provides clickable analog controls and thumbsticks on both sides of the controller.
They claim that the Razer Kishi offers ultra-low latency as well as cloud game control, thanks to a hidden USB-C or Apple Lightning connection that allows for device charging during gameplay.
The Razer Kishi mobile controller is set to be out in early 2020.
They've also introduced the Razer Sila 5G Home ORouter, a high-speed networking device tailored for those who want ultra-low latency for both stationary and mobile gameplay that features Razer's FasTrack engine.
It comes with a built-in rechargeable battery so that you can take it on the road, should you need to. They claim that you can game online with no interruptions with its Gaming Mode.
In addition to that, you can choose between the hardware that you prefer, meaning that you can prioritize the network on your PC than your console, or vice versa. A manual indicator is available to notify you should the priority of connection has changed.
The router can be controlled through app from both Android and iOS where it also allows you to quickly adjust the settings of guest networks, set security protocols, and adjust the device priorities.
Next on the list is the compact Razer Tomahawk N1 Gaming Desktop. In partnership with Intel, Razer has come up with the first truly modular desktop system, which of course comes with the compact Razer Tomahawk N1 chassis.
Its all-aluminum body is covered by tempered glass on both sides where they highlight the vertically mounted graphics card.
As for the specifications, the Razer Tomahawk N1 Gaming Desktop features up to an Intel Core i-9 processor, 64GB DDR4 RAM, as well as an RTX 2080 SUPER graphics.
You can choose to upgrade both the RAM and SSD modules on the NUC card, along with the fans, GPU, and NUC itself.
The Razer Tomahawk N1 Gaming Desktop will be available in the first half of 2020, where the Tomahawk N1 case will also be available as a standalone product for those looking to built their own compact PC.
Last but not least, Razer has brought in the concept for their Razer Eracing Simulator. Razer brought together some of the biggest names in sim racing to offer a demo of the future of eracing.
The center core sits on a motion platform which is powered by two actuators and a gaming control box for a professional racing training setup that maps terrain surfaces, G-force, and sound into motion for a complete immersive experience.
Coming with real surround sound provided by Simpit, there two Full-HD projectors beaming onto a 128″ custom black projection surface.
As for the materials, the sterring wheel is made out of carbon fiber that's sheathed in smooth leather. It also comes with magnetic paddles, and adjustable buttons for gear shifting, and you know what that means, it comes with a three-pedal system down below.
Pokdepinion: Realistically, I can only see the Razer Kishi and the Razer Tomahawk N1 the only ones to come to Malaysia. Hopefully they do. It'd be interesting to see how they are like.