Google Announces Return of Doodle 4 Google in Malaysia – Celebrating Malaysia and its diversity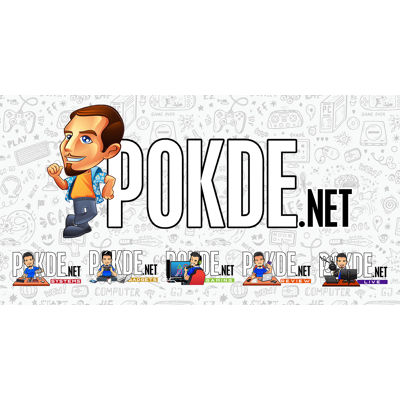 Google's Doodle 4 Google art competition is coming back this year after a three year hiatus. Google Malaysia is inviting all Malaysian school students to showcase their fun, creativity, and originality by submitting unique doodle designs with a local flavour.
The Doodle 4 Google competition is open all students from primary and secondary schools and is divided into four age categories; those who are in the age groups of 7 to 9 years old, 10 to 12 years old, 13 to 15 years old and lastly 16 to 17 years old. This year's theme will be "Celebrating Malaysia's Diversity" and the winning doodle submission will be featured prominently on the Google homepage this coming Malaysia Day, September 16 and will be seen by not just the people of our country but the billions of other people on the internet across the globe.
Here's what Sajith Sivanandan, managing director of Google Malaysia, Vietnam, Philippines and New Emerging Markets had to say about this year's Doodle 4 Google competition,
Malaysia is known for its many faceted diversity and we want to encourage primary and secondary school students to showcase their original, fun, and creative renditions of the Google logo based on that theme.

Doodles may sometimes be just simple drawings, but they can take on a life of their own and are capable of connecting with people on an emotional level — we've seen many such examples over the years, most recently the P. Ramlee doodle in March this year.
Doodles have been a part of Google's history since 1998, when Google founders Larry Page and Sergey Brin placed a stick figure drawing behind the second 'o' in the word Google as a message to users that they were "out of the office" attending a music and art festival. Nowadays doodles are thematic changes made to the Google logo and typically done to celebrate special occasions, cultural moments, and the lives of those who have helped shape history.
Normally these doodles are created internally by Google's own doodle team (yes, The Google Doodle Team.) with the rare exception of competitions like Doodle 4 Google.
The Doodle 4 Google competition starts now and the final date for submissions is July 31 2017. Artworks can be submitted either in soft-copy form or hard-copy form either through the mail or one of the few roadshows they'll be doing in several states across the country from June to July.
To download entry forms, competition rules and for more information, visit their event page right here.
Pokdepinion: This is a great opportunity to show people your creative side and what you're made of. Honestly if I were younger I'd join up and show off what my momma gave me. To let loose and go all Van Gogh on the proverbial Internet canvass.