Google Pixel smartphone "made by Google" packs the highest rated camera ever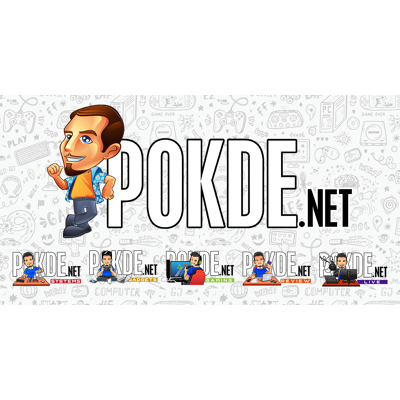 Hm. I wonder what happened to the Nexus brand? In any case, Google has just announced their latest smartphone, "made by Google", the Pixel. Surely Google has not suddenly spawned a hardware manufacturing arm out of no where, and with rumors previously pointing towards a partnership with HTC, we have strong reason to believe that the Pixel devices by Google are built by HTC. Google claims that this is their very first phone made by Google inside and out, so maybe Google had more control over what went into the Pixel than it had during the Nexus era?  And yes, devices, as there will be a Pixel and Pixel XL coming.
The two models are only differentiated by the screen and battery size, with the rest of the innards kept the same. This means you will be getting a beefy Snapdragon 821, 4GB of blazing fast LPDDR4 RAM, 32GB or 128GB of storage, with unlimited media storage on Google Photos, and fast charging over USB Type-C. Let's not forget the highest rated camera ever, a 12.3MP sensor behind fast f/2.0 lens, with PDAF and laser assisted AF for fast focus acquisition which scored a chart-topping 89 on DxOMark, improving on the the Nexus 6P. The last (?) Nexus device, which had what was literally one of the best cameras to grace a smartphone's back last year. The rear-mounted Nexus Imprint fingerprint sensor is here again, a wise choice by Google, as I have found fingerprint sensors on the rear to be the most intuitive to use. Oh, and they come with 3.5mm audio jacks. Ahem.
Moving on to the differences, the Pixel XL will be getting a 5.5″ 1440p AMOLED display and a 3450 mAh battery to keep it on, while the standard Pixel will feature a 5″ 1080p AMOLED display, and a smaller 2770 mAh battery. The displays will be under 2.5D curved Gorilla Glass 4 panels. There really isn't much difference between the two devices, and I believe most will just pick the Pixel they want based on the size they are more comfortable with.
Both devices will run Android 7.1 Nougat, an updated version of Nougat which will feature a new "sustained performance mode". The Pixel brothers will also be the first devices to feature Google Assistant baked right in. Basically, it is a much more talkative sister of Google Now, being a lot more personal than the rather cold Google Now. Now everyone can have a personal assistant to chat with when they are lonely and bored. Niceeeeee.
ARVE Error: need id and provider

The Pixel devices will be available in three colors, Quite Black, Very Silver and also Really Blue, which is a limited edition available in the U.S. only. Pre-orders start from $649 in the U.S., U.K., Canada, Germany and Australia. Pre-orders in India will begin October 13.
Pokdepinion: I can't wait to get my hands on one! After reviewing the Nexus 6P, I was hungover the impressive camera, and the Pixel has an even better one!