Sony MUTEKI MHC-V90DW now officially available in Malaysia at RM2999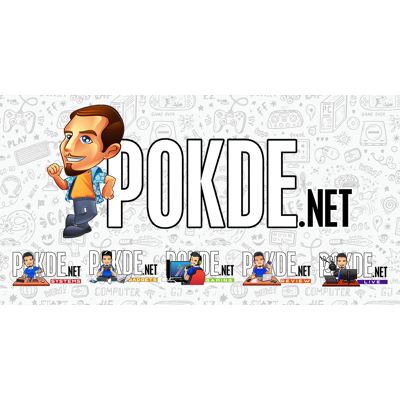 If you have been following our website closely (which automatically gives you a PokdeAwesome badge), you would have seen our post last month on Sony's MUTEKI MHC-V90DW unveiling. Well, today, it's officially available in Malaysia and you can purchase it at your nearest Sony authorized resellers.
Today, I got the chance to witness this monster which is almost as tall as I am (I'm 185cm by the way) and delivers earth shattering audio. The Sony MUTEKI MHC-V90DW is Sony's latest take on high power audio system. You might be thinking what could be innovated anymore on high power audio system, but the Sony MUTEKI MHC-V90DW is some next level thing.
First of all, you can wirelessly daisy chain up to 10 of these beasts. That means, get 10 of these, and the power cable is the only wire that will be coming out of these monsters. They will automatically synchronize over 2.4GHz Wi-Fi band and the audio will be totally in beat flawlessly. If you want to have more, using wired connection, you can inter-connect up to 99 pieces of Sony MUTEKI MHC-V90DW together! That's some stadium level audio blasting!
Secondly, if you don't want to fiddle with the digital controller that is built on board of the Sony MUTEKI MHC-V90DW, you can control the whole system using the mobile application – which is available both on Android and iOS. This, by the way, also includes the DJ functionality including tonnes of effects.
I'll not elaborate much on the features as we have highlighted most of them in our previous post already, but the input connectivity of the Sony MUTEKI MHC-V90DW is seriously remarkable. You really don't need any intermediate amplifiers or digital channels. It's just plug and play. Need to use a microphone? Just hook the jack up and you're ready to go.Fancy sounding like a female, while being a male? You can even manipulate the audio output to simulate different voices. Got a guitar tune playing in your mind and just want to try it out? Hook up the guitar and you're all set! USB? Check! Auxiliary? Check! DVD? Check! Bluetooth? Check! Mobile streaming? Check! FM? Check! Can think of something else? It probably already supports it!
It also weighs around 60kg and comes with its own caster for moving around. Priced at RM2,999 per piece, this is definitely one high power audio system to have around!
Pokdepinion: Dear Santa……..