Review
65″ Samsung S95C OLED Review – Premium QD-OLED Experience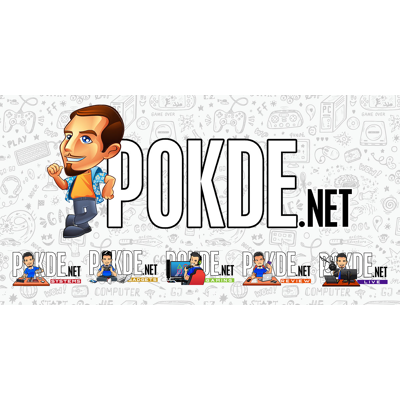 Overview
77" = RM30,999
65" = RM15,659
55" = RM12,719
Positives
+ Good colour accuracy after calibration
+ Thin, simple, and elegant design
+ Excellent visuals with consistent balance of colours
+ Pushes the boundaries of what TVs can do with gaming
+ Built-in speakers see notable improvements, audio gets even better with Q800 soundbar
+ TV remote is rechargeable vis USB-C and solar
+ Sturdy, centered stand
+ Samsung One Connect box makes cable management easier
+ Solid array of connectivity options
+ G-SYNC and FreeSync Premium Pro support
Negatives
- No Dolby Vision support
- Tizen OS UI can be confusing to use
- Pricey
Unboxing the Samsung S95C OLED
Kicking off the 65″ Samsung S95C OLED review with the unboxing, we actually made a video about it, alongside the Q800 Soundbar. Unsurprisingly, it's a really large cardboard box but it's easy to take everything out. Regardless, you should definitely not do this alone as having another person to help makes the process a whole lot easier. Inside the box, we found the following items:
Power cable
Remote (TM2360E)
Samsung One Connect box
2 x cables for Samsung One Connect
Stand
Screws
The Samsung S95C OLED TV itself
Specifications
Processor
Neural Quantum Processor 4K
Panel Size
Wide Screen 64.5″, 16:9, 95.87% screen-to-body ratio
Panel Type
QD-OLED
True Resolution
3840 x 2160
Display Surface
Anti-glare, matte finish
Colour Support
1.07B
Curvature
None
Pixel Pitch
0.372 mm
Brightness
2,000 cd/m2 (peak)
Contrast
Infinite
Viewing Angle (CR≧10)
178°(H) / 178°(V)
Response Time
0.1 to 10ms
6ms input lag
HDR Support
HLG, HDR10, HDR10+, HDR10+ Adaptive, HDR10+ Gaming, Quantum HDR
Refresh Rate
120Hz (Up to 144Hz)
Low Blue Light
Yes
HDCP Support
Yes
Viewing Modes
Standard, Movie, Filmmaker, Game, Eco, Dynamic
Adaptive Refresh Rate
Yes, AMD FreeSync Premium Pro
Signal Input
4 x HDMI 2.1
1 x USB (Type-A, downstream, 5V/1A)
2 x USB 2.0 (downstream, 5V/0.5A)
1 x RJ45
2 x Satellite In (Main and Sub, F-type female)
1 x Antenna (RF)
1 x Optical Audio Out
1 x CI+ 1.4
Audio
4.2.2 CH
Adaptive Sound+, Bluetooth, Dolby Atmos, Dolby Decoder 5.1 CH, Object Tracking Sound, Q-Symphony, Surround Sound
Built-in OS
Yes, Tizen 7.0
Power
0.5W (standby)
102W (average)
183W (max)
Mechanical Design
Metal stand (detachable, separate)
Dimensions
1443.5 x 894.4 x 267.9 mm, 29 kg (with stand)
1443.5 x 829.4 x 11 mm, 18.9 kg (without stand)
Performance
As part of the Samsung S95C OLED review process, we measured the brightness at 100% using the Standard picture mode and found the figure to be 658 cd/m2. It's also an anti-glare display with a matte finish so you definitely won't have issues with visibility under bright lights.
Running the display uniformity test with a 3×3 grid, the Samsung S95C OLED showed excellent performance. Most of it passed with nominal tolerance, with two squares within the recommended tolerance. This means that every square is about evenly lit, so you don't have to worry about odd imbalances anywhere, and if there were any(likely to be a little dimmer), it would be hard to see with your own eyes.
Colour Accuracy
| | | | | |
| --- | --- | --- | --- | --- |
| | Standard | Gaming | Eco | Standard mode, calibration with DisplayCAL |
| Whitepoint | 12400K | 12200K | 10500K | 7300K |
| Average ΔE*00 | 0.54 | 3.01 | 3.84 | 0.35 |
| Maximum ΔE*00 | 3.21 | 6.44 | 8.26 | 1.13 |
Arguably the most important part of the Samsung S95C OLED review process, colour accuracy. By default, the colour accuracy isn't particularly bad, especially in Standard, though it is noticeably worse with Gaming and Eco modes in comparison, likely due to a lack of processing. After calibrating it using SpyderX and DisplayCAL, we see significant improvements in average and maximum Delta-E figures. This means that it can show colours accurately, just that it's likely not doing so from default to show visuals in a more pleasant way. After all, it is a TV and not a professional monitor.
Gamut
Gamut
Standard
Gaming
Eco
Standard mode, calibration with DisplayCAL
sRGB
Coverage
94.9%
93.1%
92.8%
95.1%
Volume
148.1%
144.6%
142.3%
148.7%
Adobe RGB
Coverage
82.2%
80.8%
80.2%
82.4%
Volume
102%
100.2%
99.6%
102.5%
DCI-P3
Coverage
91.2%
90.5%
90.3%
91.7%
Volume
104.9%
100.9%
100.5%
105.4%
For the gamut coverage and volume, there were slight improvements after calibration. Overall with 95% sRGB, 82% Adobe RGB, and 92% DCI-P3, there's more than enough colours but only if you plan on consuming content with it like watching videos or playing games. It's not meant for creative work, but realistically, no one in their right mind would buy a TV for that, but at least you have the option of displaying your work on a bigger screen without it looking bizarrely different than intended.
The Good
There are a good number of reasons to consider getting the Samsung S95C OLED. For starters, it has a clean, elegant design that can easily fit into any household thanks to its thin body, minimal bezels, and centered stand. Speaking of the latter, the fact that the stand is centered means that you don't need to have a table / desk that is as long as the TV, giving more versatility in where you want to place it. If all else fails, you can always mount it to the wall, though you might be wondering if that would be a waste of the stand since it has a dedicated holder for the Samsung One Connect box, which brings us to our next point.
Moving most of the ports to the Samsung One Connect box is an excellent choice as it moves all the cables away from the TV itself. When placed on the dedicated holder on the stand, it makes cable management much simpler while hiding away all the clutter from plain sight. This is especially true for those who prefer wall mounted displays as you can hide the box within a nearby cabinet or behind a wall while only having to worry about a single connecting cable to and from the TV. Keep in mind that Samsung includes two cables for the One Connect box to give you versatility in setting up the TV; a short and a long one.
On top of that, you get some pretty solid connectivity options. This includes four HDMI 2.1, three USB Type-A downstream ports, an RJ45 LAN port, two sattelite inputs, an antenna input, optical audio output, and CI+ 1.4 for set-top boxes. Furthermore, you do get dual-band Wi-Fi, Bluetooth 5.2, and the ability to stream content wirelessly from your mobile devices. Most notably, it even has support for Apple AirPlay 2, so you can easily stream from your iPhone, iPad, and Mac.
From the benchmarks we ran, the colour coverage is pretty high across the board. From my own perspective, it's right up there with some of the best TVs around today thanks to its high brightness capabilities. This means that you can pretty insane dynamic range, especially with dynamic tone mapping, as it makes all the visuals look punchier and more realistic without missing out on details. For instance, bright visuals like lit candles and light reflections on metal surfaces can be seen clearly without making blacks, like shadows, oddly brighter than they should. It's a delicate balance of colours that the TV manage to pull off consistently and with finesse.
As for speed, the Samsung S95C OLED has one of the lowest input lags for a TV using their Gaming mode. Combined together with 144Hz refresh rate along with NVIDIA G-SYNC and AMD FreeSync Premium Pro support, and you have yourself a TV that doesn't just live up to current gaming standards but pushes it even further. Keep in mind that most TVs available today are still hovering on 120Hz refresh rate at most. The best part here is that since the panel itself is superbly bright, enabling Gaming mode does make it dimmer than usual but it still has more than enough brightness to compensate for the loss.
If you are playing games on it, using anything other than Gaming mode will result in noticeably higher input lag.
As for the remote, there are two things I love about. For starters, it's simple and small so practically anyone can use it without complications. The other thing is the best part about the remote; USB-C and solar cell charging. Rather than going out of your way to buy new batteries, all you have to do is charge it either with the same one your smartphone is using or by leaving it under the sun, face down. To me, this is a gamechanger with TV remotes and I hope it's something that becomes standard issue sooner rather than later.
Lastly, the built-in speakers of the Samsung S95C OLED has seen a noticeable improvement over its predecessor. For starters, you get a pretty large soundstage from it, making it easier to discern direction especially with their Object Tracking sound technology. Furthermore, it's adequately loud so it can fill in small and medium rooms with ease. It's lacking in bass and front-firing sound but that's likely done on purpose as it's meant to be paired with their soundbar, the Samsung Q800. Thanks to the Q-Symphony feature, you can enable audio to be played from both the soundbar and TV speakers for a more complete, immersive experience.
More details on the Samsung Q800's sound will be saved for the soundbar's own review so stick around for that.
The Bad
As good as the Samsung S95C OLED is, it does have its fair share of drawbacks. For starters, while you do get HDR support with the TV, it doesn't come with Dolby Vision support. To me, this is a bigger deal than it seems given that there is an abundance of content that has Dolby Vision HDR. Those same content will still look great when viewed on this TV, but it might not necessarily be the best way to consume them as it will just play them in plain HDR10, which is still better than nothing.
Secondly, while the Tizen OS brings a premium touch to the TV's UI, I feel like it could use some work. While the TV remote is simple, the UI is not as it can be confusing to navigate through quickly enough, especially when it's always pushing content or service to your face right from the home screen. Sure, you can get used to it eventually, but I'm sure there's a way to make its navigation faster and more user friendly.
Lastly, and this shouldn't be a surprise given what you're getting, is the price. At RM15,659, it can be a very tough pill to swallow. For that price however, you do get a multimedia beast that can work alone pretty well or with other devices over cable and wirelessly. Furthermore, this is one that pushes the boundaries of what a TV can do in gaming as it's clearly in a league of its own at the moment. You can always opt for the smaller 55-inch, which is retailing for RM12,719 but if you're only using this to watch movies and shows, there are other TV options within Samsung that would be better suited to your use case at a lower price.
Samsung S95C OLED Verdict
The Samsung S95C OLED is a powerhouse TV that performs well with movies and TV shows, and it clearly has an edge over the competition for gaming. Its asking price may be on the higher side, if you or anyone in the household plays games, especially fast-paced and competitive ones, this is certainly worth every cent.
At the end of our 65″ Samsung S95C OLED review, we award this TV with our Gold Pokdeward.
Big thanks to Samsung Malaysia for sending us this TV for the purpose of this review.