Review
Acer Switch Alpha 12 review — double duties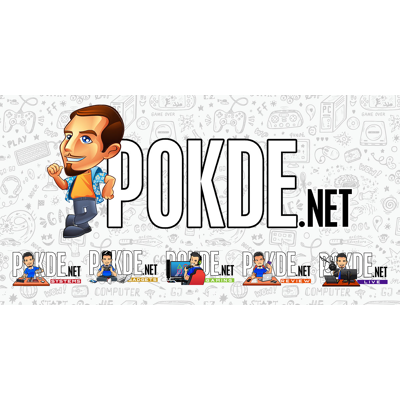 Positives
+ Premium brushed aluminium back
+ Sturdy metal kickstand offers good support and grip on any surface
+ Included keyboard cover is great as a keyboard and also as a cover
+ Free active stylus in the box!
+ Adequate horsepower for most office workloads and even some light gaming
+ Fanless Acer LiquidLoop cooling system keeps the CPU happy even under heavy loads
+ Battery is good for around 5 hours of usage
+ High resolution IPS display offers sharp text and vivid colors
+ Attractive pricing
Negatives
- A bit too heavy to be used as a tablet while out and about
- Too few connectivity options
- Provided charger uses a proprietary connector instead of USB Type-C
As a gamer, tablets are usually the last thing I consider buying. However the slew of new convertibles launching recently has gotten me interested. What does it feel to use a tablet? I mean, there must be quite a market for these device, or else no one would care to design and manufacture them. Acer has recently launched their Switch Alpha 12, which they claimed to be the first liquid-cooled 2-in-1 convertible to feature an Intel Core i-series CPU under the hood. Eager to try out the liquid cooling system as well as to investigate the allure of Windows tablets, I requested for a unit to play around with, and I am impressed.
Packaging
The packaging of the Acer Switch Alpha 12 is pretty simple, a paper sleeve covering a rigid cardboard box.
Sliding the inner box out and opening it allows you to lay eyes on the tablet wrapped in a plastic.Lifting it up reveals more of the package contents, which is quite comprehensive at the least.
You get the Acer Switch Alpha 12 tablet, its keyboard case, an active stylus, the charger and the usual documentation. Worth noting is that in certain regions, the active stylus is sold separately, making for an extra $50 saved as it is included here.
Appearance
The Acer Switch Alpha 12 looks pretty premium. It has a classy brushed metal plate on its back, with a plastic frame around the sides. You would be hard pressed to notice its plastic though.
The front is dominated by the glossy glass panel covering the 12" screen, surrounded by rather thick bezels. The bezels are necessary for holding the device when using it as a tablet, so I am not complaining.
The left side features the power button, volume rocker and also the Windows button. Acer's choice of a hardware button will see it get much less use, unlike most other tablets that go for a capacitive softkey on the bezels for that.
Over on the right we get the ports. A 3.5mm combo audio jack, a standard USB 3.0 port, a USB 3.1 Type-C port and also the proprietary charging port. Under the kickstand, a microSD card reader lies hidden. While I don't expect most users to use it for transferring files, I think it may be great for storing media content as there is only 128GB in this review sample.
The kickstand behind the Acer Switch Alpha 12 is essentially the lower half of the frame swinging open to support the tablet. It's made of metal so it should be pretty durable.
Snapping on the keyboard cover – an enjoyable experience, I assure you – and you get what looks like a pretty decent laptop when open. The keys are full-sized, similar to a usual laptop's keyboard.
Used as a cover when closed, and it offers a nice faux suede surface. While nice to touch, I forsee it collecting tonnes of lint and dirt. Even as we speak the review sample I have right now has grey spots from when it was once laid on dusty desks.
There isn't much to talk about the design of the stylus. It looks like a standard pen with a button thrown on it. It looks pretty classy and the keyboard cover has a little tab to stow your pen in. A silo in the Acer Switch Alpha 12 itself would have been preferable, but this is an active stylus and is pretty chunky compared to passive ones like the S Pens that Samsung equips their Galaxy Note series of phablets with.
The power adapter is a pretty common looking rectangular block. We were hoping to see a USB Type-C charger, but nope. It has a 45W output though, which means you will still have to bring a separate charger for the Acer Switch Alpha 12 and your smartphone, irregardless if they share the same connector or not, unless you are okay with it charging very slowly.
Overall, the Acer Switch Alpha 12 looks great, and can definitely contend with the other convertible Windows tablets out there in the market in terms of looks.
Specifications
CPU
Intel Core i3-6100U @ 2.3 GHz
RAM
4GB 1866 MHz LPDDR3 (dual channel)
GPU
Intel HD Graphics 520
Storage
128GB Kingston SATA SSD
Software
Microsoft Windows 10 Home
Acer Care Center
Acer Hover Access
Acer Quick Access
Connectivity
Atheros/Qualcomm QCA6174 802.11ac Wireless Network Adapter
Bluetooth 4.0
1 x USB 3.0
1 x USB 3.1 Type-C
microSDXC card reader
Display
12″ 3:2 QHD IPS (2160×1440), 10-point multitouch display
Audio
2 speakers
1 x 3.5mm combo audio port
Power
45W AC adapter, 2-cell battery (non-removable)
Dimensions
292.1 (W) x 201.4 (D) x 15.85 (H) mm
Weight
0.9kg tablet only; 1.25kg with keyboard cover
Performance
As a tablet, performance may not really be the first thing on your mind when choosing one, but it is definitely better to have more performance than to have insufficient grunt for your workloads.
Starting off with the storage, the Acer Switch Alpha 12 features a standard SATA SSD by Kingston, not those cheap eMMC storage you often see in cheaper tablets. That means you get around 555MB/s reading and 205MB/s writing. It's pretty decent and really makes the Acer Switch Alpha 12 pretty responsive and capable of starting up in a matter of seconds.
Processing power comes from the Intel Core i3-6100U. It is mated to 4GB of 1866 MHz DDR3 memory, quite a surprise find for me, honestly. The Skylake CPU is supposed to have better performance than its predecessors. However I have nothing to compare against other than the higher end quad-core i7 parts, which are miles ahead due to a higher number of cores, faster clock speeds but also consume up to 3x the power.
GPU performance is weak, but still miles better than its predecessors. In fact aside from improved efficiency, the area which Intel has worked the most on is in the GPU department. The Intel HD Graphics 520 is capable of nearly 3x the performance of the HD 4600 found in Haswell parts. That should allow it to be at least sufficient for some light gaming, right?
I did mention I was a gamer, right? And as a gamer, I would definitely have to try out gaming on this sweet device. As expected, DOTA 2 can run on this tablet, but at the lowest graphics settings and definitely not at its lofty native resolution. At 1920×1200 and the lowest graphics possible, the Acer Switch Alpha 12 was capable of an average framerate of above 60 fps, with rare dips below that. I was also pleasantly surprised by the temperatures recorded. The highest it has hit was 63 degrees after 23 minutes of DOTA 2.
I expected the Acer Switch Alpha 12 to heat up crazily and throttle to unusable levels, but I was proven quite wrong when I played DOTA 2 on it. Kicking things up a notch, I opened Intel Burn Test. Even after more than 10 minutes of load, the temperatures only crept up to 64 degrees. Of course, the i3-6100U isn't a really high performance chip, with a TDP of only 15W. But still, you must remember that the Acer Switch Alpha 12 is fanless. No throttling was observed, and I think that the LiquidLoop technology Acer has implemented in the Acer Switch Alpha 12 is pretty effective at dissipating what little heat the i3-6100U puts out. While there won't be any dust accumulation affecting heat dissipation due to the fanless design, I do wonder what can be done when the thermal paste deteriorates after some time.
The Acer Switch Alpha 12's battery kept it powered through me working on Microsoft Word, some light browsing on Firefox and a few episodes of Breaking Bad for around 5 hours and 11 minutes before it hit 15%. Coming from a gaming laptop, battery life figures like this are just phenomenal to me. While there are many tablets and ultrabooks out there that can beat this figure, it is more than enough for my usage, as the longest time I am ever away from a power socket is when I am on a train ride from KL to Ipoh, which takes around 2 and a half hours. If you require more battery life, you may want to carry the power adapter with you, but then the included power adapter isn't that heavy a burden. According to Windows estimations, the battery will charge right up in 2 hours too, which is decent if you ask me.
User Experience
Actually the first niggle I have starts when I want to start the Acer Switch Alpha 12. The fact that you have to press on the power button longer than usual to start it is a little annoying. However with the Acer Switch Alpha 12, I think you aren't meant to shut it down that frequently. Close the keyboard cover and the tablet automatically enters a sleep mode, with it ready to go as soon as you tap the power button.
Used as tablet, it is a bit too heavy to use over long periods of time. Grip is okay, but the 1.25kg weight makes me tire a little. However if you are going to use it for a long period of time, why not just flip out the kickstand to support it on a flat surface?
Actually, you don't even need a flat surface, as I have used it on my lap comfortably for extended periods of time in waiting rooms and also on my train rides.  In my opinion, this is a true laptop, ladies and gentlemen. And for the guys, you need not worry about decreased sperm counts as the little heat the Acer Switch Alpha 12 produces is not dissipated anywhere near your precious family jewels at all. Speaking about heat, during the Intel Burn Test session, the back panel did heat up a bit. It would have been uncomfortable to hold it then, but are you really going to be running intensive workloads with a tablet? Guessed so. Surfing, word processing and watching movies on the Acer Switch Alpha 12 is handled with ease, without any uncomfortable rise in temperatures. And since this uses a fanless cooling system, you won't get any noise at all.
The keyboard cover that is bundled with the Acer Switch Alpha 12 is a joy to use. Snapping it on is really easy. Just bring the connector edge of the keyboard near the lower edge of the Acer Switch Alpha 12, and it immediately snaps into place. It has never missed. In fact the magnetic force is strong enough to keep the tablet from falling if you are just holding on the keyboard.
The size of the keys are pretty standard, similar to those found on full-sized notebooks. Key travel is also decent, and it requires just the right amount of actuation force to make it comfortable to type on. In fact, this review is almost entirely typed out on the keyboard.
The keyboard cover even has a nice ergonomic tilt, thanks to a magnetic strip along the top edge of the keyboard. It snaps to the lower edge of the tablet, giving you a nice comfortable tilt. There is some flex if you tap the keys really hard, but I think it is quite negligible. If I were to really look hard for something to complain about, it would be the lack of backlighting. Even then, there is a backlit keyboard cover available from Acer if you need one. There is also a decent touchpad here, but I would rather use the touchscreen. When used as a cover, it has a slight magnetic pull at the top for a more secure closure, but not too strong that you have to struggle to open it. The sweetest part of the deal? It comes along with the tablet, so you need not fork out an extra sum of cash to get it.
Now that we are going through the accessories, let's talk about the included stylus. The active stylus only features a single button. Acer pre-installed the Hover Access overlay that pops up when you double tap the button on the stylus. It offers shortcuts to stylus-enabled software like Fresh Paint, One Note, Snipping Tool, Windows Journal and even Sticky Notes. And while it needs an AAAA battery to work, it doesn't really feel any heavier than a premium pen. It detects up to 256 levels of pressure, which means it may not be as precise as the latest Samsung S Pens which can register up to 2048 levels of pressure, but it will do.
I have tried drawing and writing with this pen, and it works great. I was also quite surprised that the Windows 10's built-in handwriting recognition understood my handwriting perfectly! Haters please stay away from the comments section as I am not a particularly artistic person. I am sure someone with better talents could better make use of the stylus.
Connectivity options are limited, as you have only one USB 3.0, one USB 3.1 Type-C and the 3.5mm combo jack to use. Currently you are almost limited to just the USB 3.0, as USB Type-C peripherals and portable storage drives are yet to become mainstream. If you intend to use a mouse with the Acer Switch Alpha 12, it would be recommended to get a Bluetooth one, or you will have to get a Type-C adapter/hub to use anything else.
I did mention I played DOTA 2 on the Acer Switch Alpha 12 right? Well of course I wasn't going to play with the touchscreen/touchpad and the keyboard cover. I connected all my "gaming" peripherals and got down to work. The laptop cooler I am using also doubles as a USB hub, so I got both the mouse and keyboard connected to the lone USB 3.0 port. I lost the game though it wasn't the tablet's fault. :( Pardon my messy desk.
The display is an IPS panel, with a pretty high resolution of 2160×1440. Sharpness is top notch, but as usual for any display resolution above 1080p, you are bound to run into some scaling issues with incompatible apps.
IPS displays are known for their wide viewing angles. The one here is no different. Colors are vivid, but not to an AMOLED-level of punchiness. Brightness is sufficient for most usage environments, with adaptive brightness to automatically adjust to your surrounding's light levels. If you frequently work outside, you may find the glossy display to be an annoyance, but it does improve contrast levels when it isn't reflecting light at you.
Sound is pumped out of two tiny slits which I nearly missed on my first pass around the Acer Switch Alpha 12. The speakers are loud enough for most practical purposes, but bass definition is definitely lacking, as expected from tiny speakers like these. As the tablet is completely silent, the speakers do not have any background fan noise to compete with. Acer included their TrueHarmony audio enhancement software, but all I find is a switch to toggle it on or off hidden in the Realtek Audio Manager, with no other settings available.
My experience of using the Acer Switch Alpha 12 both as a tablet and a laptop was enjoyable. This device is truly capable of duties as a tablet and also as a laptop.
Conclusion
The Acer Switch Alpha 12 comes strongly recommended by me.If you are looking for a tablet/notebook to work on-the-go, I think you should seriously consider this one right here. Performance of the i3-6100U in the unit I tested is sufficient for most work-related tasks, but if you need more grunt, Acer does offer a variant with an i7-6500U inside its svelte body. To me, Acer did a good job with the Acer Switch Alpha 12, and actually priced it quite well. For the specifications and accessories bundled with it, I think RM2499 is a good deal. Also worth noting is that Malaysia is one of the few countries where the stylus is bundled along in the package instead of being sold separately.
Are there things that we wished the Acer Switch Alpha 12 has? Sure. It can have more USB ports, irregardless if they are Type-A or Type-C, and a lighter chassis. But then, nothing is perfect, and this is really pretty close. For being this close to a perfect tablet and a notebook all at once, while also not breaking the bank, I would award the Acer Switch Alpha 12 a Silver Pokdeward. But let me tell you, it was so close to a Gold Pokdeward I won't be surprised if the next model from Acer will score it.