Review
ALSEYE H120D CPU Air Cooler Review — good enough performance, insanely great value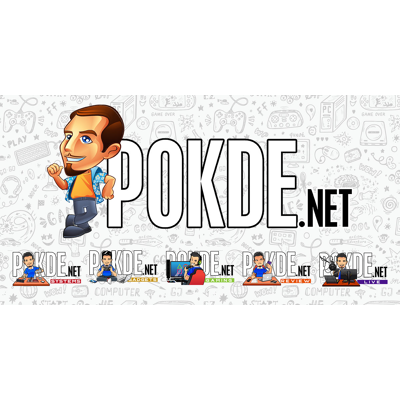 Overview
The ALSEYE H120D is an interesting CPU cooler for its price, packing six direct contact heatpipes, two sweet RGB fans a heatsink that's coated in a beautiful matte black finish. But with ALSEYE giving us so much for so little, there must be a catch somewhere, right?
Positives
+ Comes with all you need to get started
+ Blacked out heatsink looks awesome
+ RGB fans look pretty great
+ Interesting six heatpipe design
+ Good performance
+ Exceptional value for money
Negatives
- Only has one optimal mounting orientation to get a proper view of the lighting
- Static RGB lighting offers zero control, not even "off"
- Mounting mechanism is unnecessarily difficult
- Fans run quite noisy at maximum speed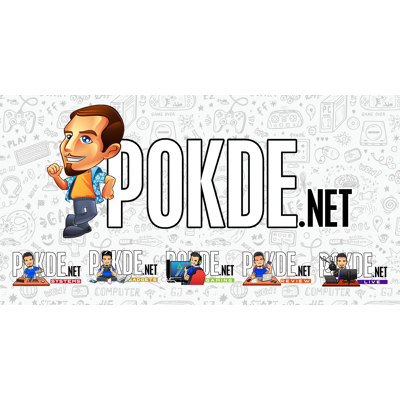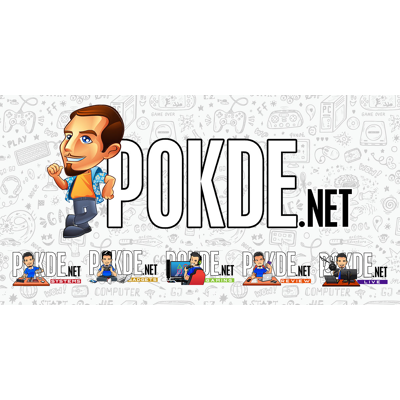 Coolers are usually an area that we do not recommend skimping out on, today we will be checking out a relatively affordable cooler. While it comes with a rather low price tag, the ALSEYE H120D CPU Air Cooler is actually pretty impressive, especially when you quickly notice that there are six heatpipes crammed into this rather small 120mm cooler.
Unboxing
The front of the packaging is quite eye-catching with the ALSEYE H120D's RGB illumination glowing. It is somewhat unrealistic though, but we will get to that in a bit. The rear sports the cooler in an inverted position, with the features highlighted better here.
In the box are the mounting mechanisms, a small packet of thermal paste, a fan splitter and an installation manual.
Appearance
If you want to take advantage of the ALSEYE H120D's lighting, you will have to mount it in a front-to-back airflow configuration. If you flip it you will not be able to see much lighting at all.
That's because the back is made of opaque black plastic that doesn't let light through. Also the flat plastic surface really nails in the point that these fans make huge concessions to form over function, as the fan blades themselves are quite significantly shorter than what you would usually find in your average fan.
As mentioned earlier, there are quite significant concessions to aesthetics, but hopefully the black powdercoat that ALSEYE applied to the heatsink isn't one of them. The whole cooler sports a nice matte finish which looks absolutely amazing, and I am really quite surprised to see it featured in a cooler in this price range.
This awesome finishing is also applied to the side of the fins, although they missed out on the fan mounting clips. So you get some bright bare metal for the fan mounting clips as well as the mounting hardware, but otherwise the cooler is entirely black.
The ALSEYE H120D wicks heat away from the CPU via six direct contact heatpipes, which is actually two more than what you would usually expect from a cooler in this price range. They are directly exposed too, with very apparent machining marks, although there are no gaps between them, which is once again rather surprising to see in a cooler at this price point. One of the heatpipes is slightly gouged, although it doesn't seem to be deep enough to compromise performance.
Once you turn on the RGB, the ALSEYE H120D looks absolutely amazing, and especially so in photos. That's because the lighting doesn't actually move, and is instead static. If you don't mind that, this is one of the most brilliant RGB effects I have seen, and you should have a quite brightly lit system just by having the ALSEYE H120D installed in your case. Unfortunately, if you decide that you are bored of the lighting, you can't turn it off.
Specifications
ALSEYE H120D
CPU socket compatibility
Intel LGA 771/775/ LGA 115X / LGA 1366 ~ LGA2066
AMD AM2 ~ AM4 / FM1 ~ FM2+
Dimensions
Without fans: 154 x 123 x 58 mm
With 2 fans: 154 x 123 x 106 mm
Fan(s)
Size
120 x 120 x 25 mm
Quantity
2 pcs
Speed
800 ~ 2000 rpm
Airflow
18.3 ~ 45.2 CFM
Air pressure
0.41 ~ 2.14 mmH2O
MTTF
40 000 hours
Noise
35.5 dBA (max)
Included accessories
Mounting brackets
Fan splitter
Thermal paste
Installation manual
Warranty
2 years
The ALSEYE H120D is a relatively compact cooler, despite its rather high number of heatpipes and fans. It's short at just 154mm, which means that you should be able to cram it into most mATX and ATX cases. Roomier mITX cases like the Cooler Master NR200 will also easily accommodate the ALSEYE H120D.
Pokde Benchrig
Testing Methodology
Our Intel Core i7-5820K CPU will be clocked at 4.125 GHz, with a Vcore of 1.11V set in the BIOS. The thermal paste of choice will be the MasterGel Maker, sponsored by Cooler Master. To test the performance of CPU coolers, we run LinX 0.6.5 for 40 minutes, with a problem size of 23118. The fan(s) (and pump(s), if available) will run at maximum speed to gauge maximal performance. Ambient temperatures are fixed to 25°C, in an air-conditioned room. Noise levels are recorded approximately 50cm away from the bench rig.
Installation
ALSEYE seems to have forseen that most of its customers will be AMD users, and went with pre-installed clips that hook onto the AMD brackets. If you use Intel, well, ALSEYE gives you a bracket that mounts to your socket which you then mount the cooler on, which means that you don't have to change any hardware on the cooler itself, only the bracket which you use.
For some reason ALSEYE saw the need to bundle a relatively stock AMD bracket, just in case you lost your original set that should be on your motherboard. For Intel's HEDT platform, you get the more squarish bracket that is screwed into the ILM, which is what we will be using. The LGA 775 / 115X boards will instead use plastic push pins that lock the cooler down.
The manual recommends screwing down the plastic bracket onto the motherboard before clipping the cooler on, but after trying to unsuccessfully get the clips onto the bracket for about 30 minutes, I realized that mounting the bracket to the cooler first, before screwing it down to the ILM is a much easier installation method.
You will need to remove the fans for this, but hooking on the fans after the cooler is mounted is significantly easier than trying to get the clips to hook on properly. I am not sure if you can achieve similar success with the push pins on the LGA 115X boards, although I think it will be quite a bit more challenging to get the push pins down.
Performance
As one of the smallest and also the most affordable cooler we have tested, the ALSEYE H120D actually surprised us by posting really low temperatures. We saw our Intel Core i7-5820K only hit 85°C throughout the 40-minute run, and it actually matches the significantly larger Noctua NH-D15, as well as a few significantly more expensive liquid coolers.
Noise levels are quite a bit higher than I would prefer, with us measuring about 42dBA. It sports a rather annoying high pitched buzz that appears as the fans ramps up its fan speeds. Slowing down the fans should mitigate the noise, although you would have to contend with less cooling capacity.
User Experience
There's no need to meddle with RGB software or even RGB controllers. The ALSEYE H120D's fans pull power for both the fan motor and the lighting from the 4-pin PWM connector. This saves time on cable management, but its a double-edged sword. No unnecessary cables, but you don't get to play with funky ARGB effects either.
Conclusion
For just RM129, I think I am pretty much sold. It's so much cheaper than other coolers in the same performance segment that I think it is a no-brainer to recommend. Even if you buy them and swap out the fans for better ones with real addressable RGB lighting, it will still be cheaper. The only thing I am not a huge fan of is the mounting mechanism, which is really a pain in my thumbs after trying to push down the clips for a good 30 minutes to no avail.
If you have a relatively tight budget and you want to get the most cooling for your ringgit, the ALSEYE H120D will easily satisfy your needs. If you want something better, well, I think you will have to spend a rather significantly larger sum than what ALSEYE is asking for the ALSEYE H120D.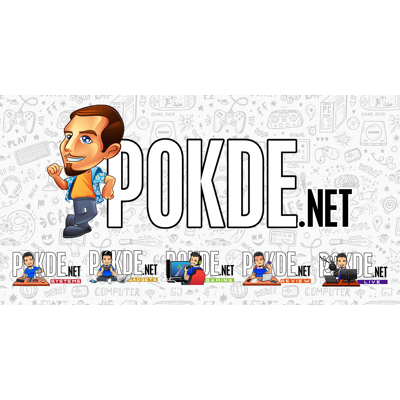 Our thanks to ALSEYE Malaysia for sending us the ALSEYE H120D CPU Cooler for review.