Review
ASRock B650E PG Riptide WiFi Review – Bare Bones Experience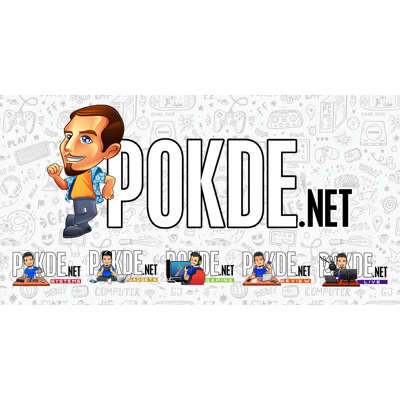 Overview
ASRock B650E PG Riptide WiFi is among the first B650E models from the company - what has changed since the B550 iteration? Let's find out.
Positives
+ Foam-protected motherboard packaging
+ Excellent VRM thermals
+ Easy-access Wi-Fi modules
+ Improved VRM heatsink design
+ Detailed XMP/EXPO chart in BIOS
+ Software-free RGB adjustment
Negatives
- Lacks GPU quick release slot
- M.2 still requires manual screw install
- I/O shield flex easily
- Third M.2 slot only runs PCIe 3.0 x2
- Front I/O headers could be more expansive
ASRock is seen by many as the more budget-oriented motherboard brand, and this time around we got a AMD B650E motherboard: specifically, the ASRock B650E PG Riptide WiFi. (PG stands for Phantom Gaming, in case you missed it.) It may look a bit unassuming on first sight, but let's see if there's any punches hidden under the skin.
Unboxing
First off, it looks somewhat different than it's predecessor (B550 PG Riptide) in terms of the packaging. The AMD-mandated chipset label is now a whole lot larger, taking the lower left corner – the E in B650E denotes full PCIe 5.0 support for both GPU (x16) slot and a single M.2 (x4) slot. On the back, it's your standard feature introductory stuff, but "lightning gaming ports"?
Opening the rather unassuming box and you get what is probably the most overkill motherboard packaging ever: there's a full size foam surrounding the entire motherboard, zip-tied, fully secured in the box. Not even flagship motherboards from other manufacturers get this kind of packaging treatment, and good luck trying to damage it. If you do, somehow – you probably tried really hard to do so.
Below the motherboard from the box you get a bunch of stuffs, including: ASRock badge, user's manual, Socket AM5 installation manual, and what looks like a postcard of sorts given the need to put a mail stamp on it. More down below (from top to bottom, left to right): Velcro tapes for cable management, M.2 screws, keycap, GPU support bracket, SATA cables and Wi-Fi antennas. Gone are the driver CD and I/O bracket, compared to the previous iteration.
Apperance
The most obvious difference between this to its predecessor is the size of the VRM – the previous generation B550 Riptide simply omits the top VRM heatsinks leaving MOSFETs completely exposed, while the side VRMs are very small in size leaving I/O partly exposed (and requires manual I/O bracket installation as a result). The new VRM heatsink are significantly larger and covers all MOSFETs on both sides.
The rear sides pretty much looks plain in sight, no chips is soldered on this side leaving only a bunch of solder joints visible, plus some resistors near the VRM. The metal plate on the right supports the integrated I/O shield – which have some degree of flex on the bracket itself. Meanwhile, you get a single RGB lighting sitting on the chipset heatsink, and it has quite a few LEDs below it producing very bright colors.
The rear I/O are packed pretty tightly together, so just be aware if your USB gets too fat and may obstruct nearby ports. The ports are not the most varied, starting from the top you get a BIOS flashback button, a single HDMI 2.1 port that connects to onboard GPU, Wi-Fi 6E antennas, a very tidy array of USB ports, 2.5GbE LAN and audio ports that lack rear or sub/center connections. As far as ports go, this one is more on the basic side.
Specifications
ASRock B650E PG Riptide WiFi
CPU Support
Socket AM5 (AMD Ryzen 7000 Series)
Form Factor
ATX (12 x 9.6 in / 305 x 244mm)
Chipset
AMD B650E
Power & VRM
1x EPS 8-pin + 1x EPS 4-pin
14+2 stage (Vcore+SoC), Intersil ISL99360 (60A per powerstage)
Renesas RAA229620 PWM controller
Memory
4-slot Max. 128GB DDR5-5200 unbuffered
Overclocking support up to DDR5-6600+
Intel XMP & AMD EXPO support
PCIe Expansion Slots
1x PCIe 5.0 x16 (CPU)
1x PCIe 3.0 x16 (CPU)
1x PCIe 4.0 x1 (Chipset)
Storage
4x SATA 6Gb/s
3x M.2 slots:
CPU – PCIe 5.0 x4
Chipset – PCIe 4.0 x4
Chipset – PCIe 3.0 x2 or SATA
Networking
AMD RZ608 Wi-Fi 6E (MediaTek MT7921K) (M.2 2230, Key E)
Intel Killer Ethernet E3100G 2.5GbE LAN
USB
Rear:
1x USB 3.2 Gen 2 (USB-C)
1x USB 3.2 Gen 2 (USB-A)
2x USB 3.2 Gen 1 (USB-A)
6x USB 2.0
Front (headers):
1x USB 3.2 Gen 2×2 header (USB-C)
1x USB 3.2 Gen 1 header (splitting to 2x USB 3.2 Gen 1)
2x USB 2.0 headers (splitting to 3x USB 2.0)
Other I/O
1x HDMI 2.1 (onboard GPU)
1x Wi-Fi antenna connector module
1x BIOS Flashback button
Audio
Realtek ALC897 codec (7.1 channel)
Line-in / Front speaker / Mic-in ports
Peripheral Headers
1x SPI TPM Header
1x Power LED and Speaker Header
1x RGB LED Header (36W max)
3x Addressable LED Headers (15W max)
1x CPU Fan Connector (4-pin) (12W max)
1x CPU/Water Pump Fan Connector (4-pin) (24W max)
4x Chassis/Water Pump Fan Connectors (4-pin) (24W max)
1x 24 pin ATX Power Connector
1x 8 pin 12V Power Connector
1x 4 pin 12V Power Connector
1x Thunderbolt AIC Connector (5-pin) (for ASRock Thunderbolt 4 add-in card)
Accessories
1x User Manual
2x SATA Data Cables
2x ASRock WiFi 2.4/5/6 GHz Antennas
2x Screws for M.2 Sockets
1x Graphics Card Holder
Test System
A Closer Look
VRMs
For a B650(E) motherboard, this VRM setup means business. Giving it a whopping 14 phases of VRM for the CPU, with 60A each makes it light work to handle even the most power-hungry Ryzen CPUs you can throw at it – which by itself is still fairly power efficient, mind you. The same VRM layout has been found on company's high-end X760E motherboards, so seeing a flagship-grade VRM setup passed down to a relatively mid-range motherboard is good to see. All that are contained to a big chunk of heatsink means you have no problems with VRM thermals at all.
Audio
The audio is managed by Realtek ALC897 combined with 4 capacitors – a fairly low-end combination of components when you compare to other motherboards in the same class. Still, unless you delve into high-end audio gear (especially planar magnetic ones) that demands a high-end DAC or high SNR ratings for it, you'll be fine with the mainstream audio gear with no issues.
Storage & Expansion
This being the "E" board means AMD has specified both the GPU slot and the primary M.2 slot must support PCIe 5.0 speeds – shown in the diagram above. You have three M.2 slots to choose from, each of them rated for different PCIe standards. However, the third slot will most likely hold back your SSD performance since it's rated at slower speeds than what the first generation of mainstream PCIe 3.0 NVMe SSDs can do (though ASRock says this slot also supports SATA mode if you have one of those). There's no jiggling around with what slot to disable to get certain speeds – what you see here is what you get, no BIOS settings involved.
I/O
The most unique part of the ASRock motherboard compared to other brands, in terms of connectivity, is the Wi-Fi chipset. Most manufacturers opt to slot the card right on the rear I/O, with the card slotted in vertically whereas ASRock has chose to place the card (and its slot) down on the bottom half of the motherboard lying flat – more akin to laptop M.2 Wi-Fi modules. The chip itself is a MediaTek MT7921K rebranded as AMD RZ608 Wi-Fi 6E, which only supports 80MHz unlike the higher end RZ616 that does full-fat 160MHz connections.
The B650E despite having the E in it doesn't use dual Promontory 21 chips like X670E does. While B650E does offer good amount of I/O options, it looks like ASRock doesn't make full use of its bandwidth, particularly in the USB. There's a dedicated Thunderbolt 4 header for the company's own add-in card; the 2.5GbE LAN meanwhile is handled by Killer, unlike most other manufacturers which have mainly opted to use Intel's own chips instead.
Other Features
It's all LEDs: on the top right edge you get the usual status LEDs; and down bottom of the chipset you have six RGB LEDs that shine through the Phantom Gaming logo which gets very bright to your eyes. I suppose this can easily go through tinted panels in certain PC cases, but you can always adjust the brightness after-the-fact. However, you don't find creature comforts such as quick release slots or latches commonly seen in higher end or more expensive motherboards.
Thermals
The robust 14+2 VRM has made running 200W+ on a Ryzen 9 7950X look easy. As seen in the HWiNFO data here, 10 minutes worth of stress test has only managed to heat the VRM up to 62°C, which is very manageable. You can comfortably push the CPU beyond this TDP if you want to, and you'll likely be dealing with AIO not keeping up first before VRM presents itself as an issue.
BIOS & Software
The BIOS settings menu are fairly straightforward, though this doesn't have a "basic mode" that only shows the basic system status like other OEMs do. If you already know how to navigate through BIOS, this is not an issue. One neat feature of this BIOS is a chart of RAM timings when you access the XMP or EXPO settings – so you get to know what exactly would the RAM perform based on the chart shown. On the other hand you can change the RGB settings directly from the BIOS – no software required.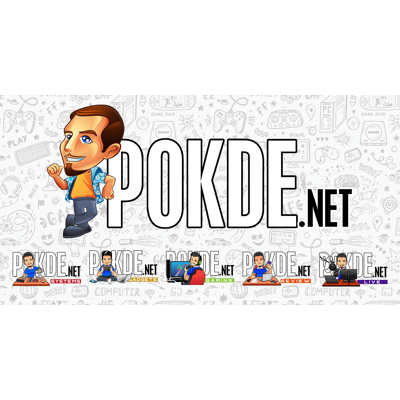 For software that resides in Windows, you have the ASRock Phantom Gaming Tuning app that does what it says on the tin: tuning. Upon launching you're greeted with this very simple option of changing the motherboard's power behavior. If you fancy some overclocking, there's OC Tweaker on the top row which gets you instant access to various overclocking settings, like Ryzen Master does.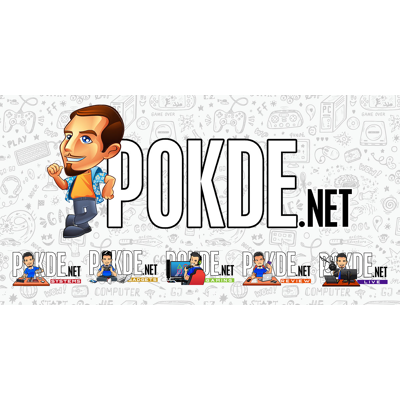 There's quite a lot of apps when you check their website (half of them, the other half are just drivers) – but fortunately none of them pops itself up without explicitly downloading it first (Razer is among the offenders here). One exception – the Auto Driver Installer will ask you to download new drivers but that's only needed on setup. You won't need everything to get going, but something like POLYCHROME RGB could be useful if you have multiple supported device to sync your RGB with. Also keep in mind to download using the 'Global' links, we're not entirely sure why China gets their own versions though.
Conclusion
To describe the ASRock B650E PG Riptide WiFi, it's like a purpose built race car. You can drive pretty fast on the track, but it's bare bones nature meant driving on a normal road can prove difficult or sometimes unpleasant. This is what happens with this motherboard here – while the VRM is really good at providing the juice to even the most powerful Ryzen CPU, the lack of creature comforts, such as GPU quick release and M.2 latches, makes this a bit hard to live with.
The lack of GPU quick release will present a bigger issue when this motherboard eventually gets installed inside a case. GPUs get increasingly huge these days, which leaves very little room to push the slot latch – so you definitely need something like a ruler or a stick if you ever consider to re-install a GPU. Same goes to M.2 slots, the tiny screws kept slipping out of the standoffs as I tried to secure the SSD into the slot, something that I could've done within 10 seconds if there's a latch built-in (and this is done on a motherboard lying flat, not inside a case).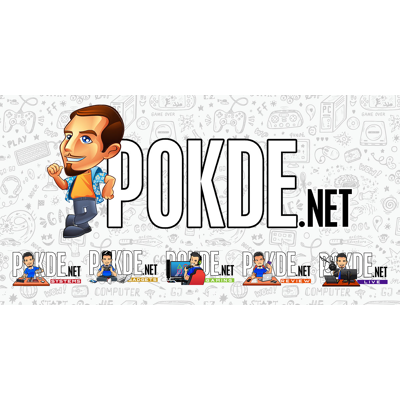 Another odd choice is third M.2 slot having just PCIe 3.0 x2 signaling – not the best trade-off given that PCIe 5.0 could've easily been passed down as a PCIe 4.0 x4 slot. So it's fairly like you'll see a performance drop if you decide to install SSDs here, but it's unlikely to affect general I/O performance unless you're really pushing it. Design-wise, the larger VRM over its predecessor has given it a much better look overall, with the built-in I/O shield. Wi-Fi module is easily accessible too, should you need to reseat or change the module entirely.
Still, if you don't mind the lack of creature comforts and just needs something that's fast and performant, this ASRock B650E PG Riptide WiFi will do just that. It costs $239.99 (~RM1,073), which is on the cheaper side of the B650 spectrum even if you consider the extra cost involved for local pricing. It's pretty bare bones – but like a racing car, it'll get the job done, fast.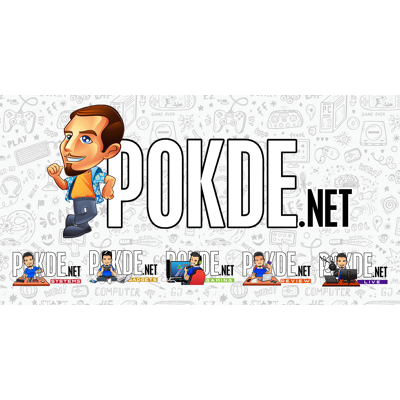 Our thanks to ASRock for providing the B650E PG Riptide WiFi for the purpose of this review.