Review
ASUS ExpertBook B5 (B5302C) Review – Needs A Power Up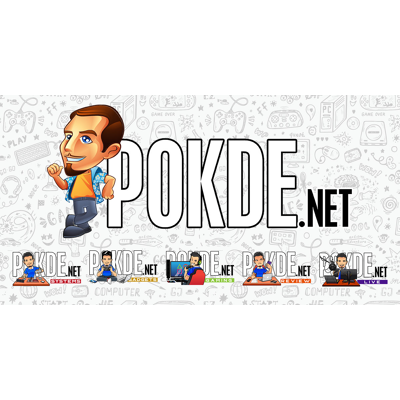 Overview
Built to take your business on-the-go, the ASUS ExpertBook B5 (B5302C) is packed with all the security features and necessities you need in an ultra-lightweight body. Is it worth your money? Let's find out.
Positives
+ 11th Gen Intel Core CPU
+ Two Thunderbolt 4 ports
+ Good array of security features
+ Good display
+ Very lightweight
+ MIL-STD-810H build standard
+ Numberpad 2.0 is convenient to have
+ MyASUS being a very useful, user-friendly software suite.
Negatives
- Speakers are subpar
- Battery life is short
- No touchscreen support
- RAM is clearly lacking
- Performance could be a little better
- Doesn't come with a memory card reader.
Unboxing the ASUS ExpertBook B5 (B5302C)
Our review unit of the ASUS ExpertBook B5 is a Taiwan variant, which means it will differ from the retail unit being sold in Malaysia to some degree. While we did receive a box for it, it's not the official box for this laptop, especially since it only included a 65W USB-C charger. The final retail unit in Malaysia will definitely have more inside the box, that much we can guarantee. For now, we will just move on to the review.
Appearance
The ASUS ExpertBook B5 is made up of magnesium-aluminum alloy. However, the top and bottom are both made of pure aluminum alloy, which you can somewhat see from the lid here. It's not a glossy finish by any means but it's rather susceptible to fingerprints, which I'm not a fan of. It does look clean, that much I can give for sure.
Open up the lid and you'll get a 13.3-inch Full HD anti-glare display with minimal bezels, a webcam with privacy shutter on the top bezel, chiclet keyboard sans numpad, and a trackpad. It's quite the minimalist look, and I figured I would find the fingerprint scanner here but turns out it's positioned elsewhere. It gets a bit of a lift when you open up the lid thanks to its ErgoLift hinge design.
On the left side, you have two Thunderbolt 4 ports, a microHDMI port, and some LED indicators. As for the right side, you have the power button / fingerprint reader hybrid, a 3.5mm audio jack, a USB-A port, a full-sized HDMI port, and a Kensington Lock. There's nothing on the rear except for air vents and the hinges.
Moving over to the bottom, you have a large rectangular air vent, a long rubberized stand on top, two short rubberized stands on each bottom corner, two speaker grilles, and some product stickers. It's worth noting that the product stickers here will not be the same as the retail unit. There are about 10 exposed screws here, which need to be unscrewed to expose the inner workings of the laptop.
Overall, the ASUS ExpertBook B5 has a minimalist design that is fitting for an office and learning environment. The build is solid, yet allows for an ultra-lightweight body, making it far easier to bring around even when compared to other ultraportable laptops. Let's hope it doesn't end up sacrificing other areas just for this.
Specifications
CPU
Intel Core i7-1165G7 @ 2.8GHz (up to 4.7GHz Boost), 4C/8T, 15W TDP, 10nm SuperFin
RAM
8GB DDR-3200, single-channel
GPU
Intel Iris Xe Graphics, 96EU @ up to 1.3GHz
Storage
512GB M.2 NVMe PCIe 3.0 SSD (WD PC SN530)
2 x M.2 slots (2TB Max)
Software
Microsoft Windows 10 Pro
Intel Graphics Command Center
MyASUS
DTS Audio Processing
McAfee Personal Security
Office Home and Student 2019
Connectivity
Intel WiFi 6 AX201 (2×2 WiFi 6 up to 2.4 Gbps)
Bluetooth 5.0
Intel I219-V Gigabit LAN (via micro HDMI dongle)
2 x USB-C (Thunderbolt 4, DisplayPort, USB-PD charging)
1 x USB 3.2 Gen2 (10 Gbps)
Display
13.3″ FHD (1080p) Anti-glare Display, 100% sRGB, 300 nits brightness
USB-C supports DisplayPort Alt Mode
1 x HDMI 2.0b (up to [email protected] Hz)
1 x microHDMI (for LAN only)
Audio
Smart Amp Technology
Built-in speaker
Built-in array microphone
Cortana support
1 x 3.5mm combo jack
Power
65W power adapter, USB-PD support
66WHr 4-cell Li-ion battery
Dimensions
309 x 210.6 x 16.9 mm
Weight
1.1kg
Performance
In our review unit of the ASUS ExpertBook B5, it came equipped with the WD PC SN530 512GB NVMe SSD storage. The speeds are fast and it should certainly serve you well in most occasions. Just like the ExpertBook B9, it appears it doesn't support M.2 PCIe 4.0 drives here, which is a little odd given that 11th Gen Intel Core CPUs have support for it.
By today's standards, 512GB is just enough to get by, and is definitely far healthier to have than 256GB if it's the only storage device inside. Just keep in mind that the retail unit may use a different SSD. If you need more storage, there is an extra M.2 slot inside, which supports up to 2TB max.
Moving on to Cinebench R15, the Intel Core i5-1135G7 powering the ASUS ExpertBook B5 performed adequately. I find it interesting that it performed pretty much on par with the 11th Gen Intel Core i7 variants here.
A similar pattern can be seen here in Cinebench R20, albeit the difference between this and i7 variants are more apparent. It's still not a huge difference in both single and multi-core performance, but still worth taking note of regardless.
In Unigine SuperPosition's 4K Optimized benchmark, it only managed a measly score of 393. I expected slightly higher given the use of Intel Iris Xe graphics but it may be due to our review unit using only a single stick 8GB 3200MHz DDR4 RAM. With a dual-channel 16GB DDR4 RAM, I would predict the score to be at 1,000 or close to that.
In 3DMark Time Spy, it scored a little higher than I expected, but it's still quite low. Once again, an upgrade in RAM should see a notable boost in score as the Intel Iris Xe is pretty strong for an integrated graphics solution.
PCMark reveals that the ASUS ExpertBook B5 has plenty of performance for pretty much everything except Digital Content Creation. If you need to do some light video editing or picture editing, I would recommend upgrading the RAM to 16GB at least. It would make the task far more tolerable.
With this type of laptop, I usually have high expectations when it comes to battery life. Unfortunately, it's a major weak point for the ASUS ExpertBook B5 as the Modern Office endurance test revealed that it lasted slightly less than 5 hours. Based on my own usage, the standby time is certainly adequate but the battery life drains quite a bit when in use, giving me about 4 to 6 hours per full charge for light to medium workloads.
If you want to compare it to another enterprise laptop, check out our review of the ASUS ExpertBook B9 review by clicking right here.
User Experience
The ASUS ExpertBook B5 is a very light laptop even within ultraportable standards. At just 1.1kg and 16.9mm thin, it takes up so little space in your bag, it feels like you're just carrying around a tablet. This is made possible thanks to its magnesium-aluminum build. It doesn't skimp out on build quality however, as it feels relatively solid and is built on the MIL-STD-810H rigidity standard.
The lid's hinge is pretty light but it's not that simple to open with one hand. It opens up about 45° and then the bottom portion somewhat follows it upwards. Once opened, the ErgoLift hinge does its magic to give you a more comfortable typing angle while also improving airflow on the bottom. There's very little flex on the laptop, which is only apparent if you blatantly use excessive force when typing.
Display and Audio
Due to the limited time we had to play with the ASUS ExpertBook B5, we couldn't do a thorough measurement of the display, but we can at least share our thoughts. The display is adequately bright, seemingly peaking out about 314.86 nits based on measurement. Other than that, it does produce vibrant, saturated colors, which is said to be 99% sRGB according to ASUS.
Together with the anti-glare feature, you should be able to use it outdoors just fine. The only downside here is that it doesn't have touchscreen support. It's worth noting the lid can open up to about 180° flat for added viewing versatility.
As for the stereo speaker setup, the ASUS ExpertBook B5 has some pretty satisfying mids and highs. However, the volume is certainly lacking and the bass is essentially non-existent. It does improve somewhat if you use the DTS Audio Processing software, but you're better off using your favorite pair of headphones for a more immersive audio experience.
Keyboard and Trackpad
The keyboard on the ASUS ExpertBook B5 has decent tactile feedback with a short travel distance, making it quite comfortable to type on. It's also said to be spill-resistant, though it's not something we managed to test given the short time we had with it. The only issue you might have with it is that if it's anything other than plain water, it will end up feeling a little sticky after.
While the trackpad on its own works fine with nothing spectacular at first glance, it is the ASUS NumberPad 2.0, which allows it to double as a numpad. Since I would use a mouse with it most of the time, it's great to have a comfortably-spaced keyboard and still have a fully working numpad in a compact chassis.
Security
The ASUS ExpertBook B5 has a number of neat features designed for enterprise users. For starters, we have a proximity sensor that will automatically lock the device down when it senses that you have left the laptop. This will prevent prying eyes and potential spies from getting ahold of private data.
Another important layer of security, which has grown increasingly important in the past couple of years is the webcam privacy shutter. This will effectively block out the webcam via a physical shutter so you have absolutely no worries of people spying on you through the webcam.
While the ASUS ExpertBook B5 does have a fingerprint reader integrated to the power button, we couldn't test it out. The reason for this is because the version of Windows 10 on this laptop is not activated. As such, we will only be pointing it out but will not comment on how effective it is. It's great that they integrated it to the power button so it saves up space, that much I can give.
I/O Ports
As we have mentioned previously, the ASUS ExpertBook B5 has two Thunderbolt 4 ports, a USB 3.2 Gen2 Type-A port, Kensington lock, 3.5mm audio jack, a full-sized HDMI 2.0b port, and a microHDMI port. It's worth noting that for the latter, it's meant to be used with a dongle for Ethernet connection, which is necessary given how slim the laptop is. Some of these are pretty self-explanatory at this point but allow me to elaborate on the more notable ones.
The USB 3.2 Gen2 Type-A is capable of transfer speeds up to 10Gbps, and while the Thunderbolt 4 port is capable of even higher at 40Gbps, its true potential lies outside of speed. You can charge it via USB-C instead of a proprietary charging port, you can connect to Thunderbolt docks to widen its versatility, connect to external monitors, and more. The 3.5mm headphone jack is just adding cherry on top of an ice cream sundae at this point.
If there was any downside to this, it's the lack of a memory card reader. I would prefer a full-sized card reader although given the size, it may only fit a microSD card reader. Regardless, it's a small price to pay given what you're getting here.
Pre-installed Software
Like the previous ExpertBook laptops we reviewed, the ASUS ExpertBook B5 comes with MyASUS pre-installed. It essentially has everything you need in a single suite, from toggling performance modes to changing display modes and more. You can also use the Link to MyASUS feature to mirror your smartphone screen on it.
Apart from that, we also have the ASUS Business Manager. It's designed for businesses to streamline their IT management. Unfortunately, ASUS has removed the My Logo feature that allowed users to change their boot logo, which would have been a nicely added touch of personalization for each company.
ASUS ExpertBook B5 (B5302C) Verdict
Based on our review unit, the ASUS ExpertBook B5 is a pretty good enterprise laptop. It's powered by an 11th Gen Intel Core CPU, has two Thunderbolt 4 ports, good array of security features, good display, very lightweight, MIL-STD-810H build standard, Numberpad 2.0 is convenient to have, comfortable keyboard, and MyASUS being a very useful, user-friendly software suite.
It's not the perfect laptop however as the speakers are subpar, the battery life is short, there is no touchscreen support, RAM is clearly lacking, performance could be a little better, and it doesn't come with a memory card reader. For enterprise users, this should be capable of handling work well enough unless it's particularly resource-intensive. For that, I award the ASUS ExpertBook B5 with our Bronze Pokdeward.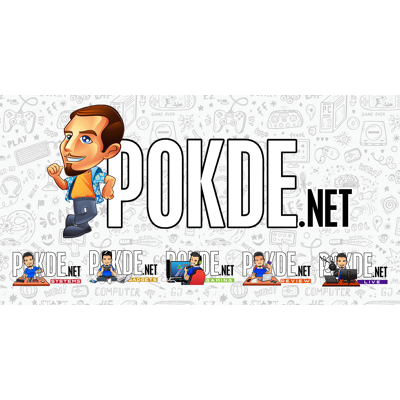 Big thanks to ASUS Malaysia for sending us this laptop for the purposes of this review.