Review
ASUS Marshmallow Keyboard KW100 Review – A Compact Keyboard, With A Touch Of Flavor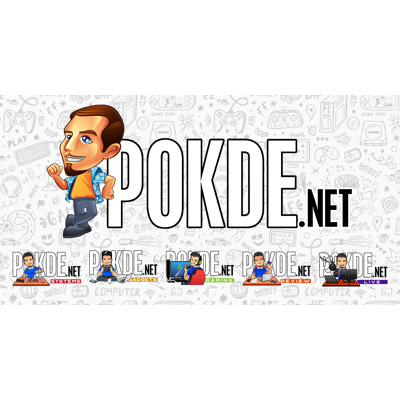 Overview
The Marshmallow Keyboard KW100 from ASUS adds some flavorful colors to the somewhat mundane office keyboard designs - what about the practicality aspects? Should this be your next keyboard sitting in your office desk? Let's find out.
Positives
+ Long-lasting battery runtime
+ Lightweight
+ Relatively silent keystroke
+ Wide OS compatibility, multi-device support
+ Colorful
Negatives
- No 2.4GHz option
- No backlighting
- Thick Z-height may affect typing experience
Unboxing
The packaging for the ASUS Marshmallow Keyboard KW100 has eliminated nearly all plastics, with the paper-based material wrapping the keyboard the first time you unbox it. This unit we have comes with the color (or flavor?) of Oat Milk – there's also Green Tea Latte version available. Neither are edible though, just to be absolutely clear. 
It doesn't contain much inside, which includes three items:
Quick start guide
Warranty information
ASUS Marshmallow Keyboard KW100
Specifications
ASUS Marshmallow Keyboard KW100
Body material
Plastic, 75% form factor
Keycap
UV-coated plastic
Connectivity
Bluetooth 5.0
USB report rate
Unspecified
Switch type
Ultra low-profile, scissor-switch
1.6mm key travel
10 million keystroke endurance
N-Key Rollover (NKRO)
Unspecified
Anti-ghosting
Unspecified
OS Support
Windows 10,Windows 11, ChromeOS, macOS, iOS, iPadOS
Battery
2x AAA 1.5V, max. 24 months runtime
Colors
Oat Milk (As tested)
Green Tea Latte
Dimensions
282 x 130 x 18.4 mm
Weight
374.8g
User Experience
While the keyboard comes in with the exact same keyboard layout you'd find in laptops, it's not necessarily the easiest to pick up the pace due to its rather thick Z-height (thickness). At 18.4mm, this is thicker than even some laptops on its entirety – and this is worsened by the fact that unlike laptops which comes with a deck area acting as a palm rest to support your wrist, your hand is now dealing with a rather unusual position simply as the wrist is now physically a lot lower than usual.
If you're coming from laptops, there's a good chance you might need some form of palm rest or at least a flat surface that raises the pivot point of your wrist, which should greatly improve your typing pace. Granted, I'm not exactly fast when it comes to typing (I average at 70WPM, peaks at ~85WPM), but I can only reliably maintain around 60WPM with the extra thickness I'm dealing with.
The Good
First off, this keyboard has a good compatibility support with OS support across Microsoft's Windows 10/11, Apple's macOS, iOS and iPadOS, plus even Google's ChromeOS (which features a fairly different layout by default compared to Apple and Microsoft's counterparts). There's also no stopping you from using it in Android too – given that OS already comes with some form of external keyboard support.
As for the keystroke itself, ASUS has given it some soundproofing treatment with the addition of a foam layer below. This actually alters the keystroke noise to slightly resembling the "thocks" in custom mechanical keyboards, but in the scissor-switch form. Here's the audio clip to give you an idea what it sounds like (note – I often type with more actuation force than most people do – just my habits – so you'll hear plenty of bottom-outs):
Anyone who type with lighter actuation forces should get very silent noise levels, but worst-case it's no louder than your usual laptop keyboards. The keyboard layout, at 75%, also exactly resembles a typical laptop layout with Fn keys, half-height Arrow Up/Down keys. Although in this case you do lose the Context Menu button – a feature very few people uses, much less in this kind of keyboards.
The keyboard comes with two levels of height – meaning it either stays flat, or inclined when the feet is extended outwards. Your mileage may vary depends on the keyboard angle, though I'm much more used to typing flat, given that I almost exclusively type on laptops (yes, I'm especially sluggish on desktop keyboards with full-length keystrokes).
Battery life, at least according to ASUS's promised numbers, are very promising. Of course, we couldn't necessarily test this metric – unless you want to wait for 2 years as the spec says, so you'll have to take ASUS's word for it. In any case, it's very simple to swap batteries should you need it: just slide open the battery doors and install a new pair of AAA cells.
The Bad
Unfortunately, this keyboard doesn't come with 2.4GHz option – so you rely on Bluetooth for everything on this keyboard. You can pair multiple devices at the same time and switching is done through Fn+1/2/3 on the keyboard. That being said, having a dongle isn't high up in this type of keyboard's priority list – it's most likely a thing susceptible to accidental losses if users aren't keeping a close eye to it.
It's worth pointing out again that the rather thick chassis makes it a bit more difficult for me to type at my usual speed as it created an unusual posture on my hands. You may need to re-train yourself to get used to this slightly thick keyboard, or use some form of palm rest to maintain the posture similar to typing on laptops. There's also no keyboard lighting available – so this wouldn't work in dimly-lit environments.
Bonus: ASUS Marshmallow Mouse MD100
ASUS also released the Marshmallow Mouse MD100 with new color – or rather, two of them (we have what's called the "Oat Milk set" which includes two colors, which is new on top of existing two available). This pocket-sized mouse costs RM149, and comes with hot-swappable cover that can match the either colors of KW100 as needed. You can read the full review on this mouse right here.
Verdict
ASUS says the Marshmallow Keyboard KW100 will cost RM179 – which for the price I think is fairly worth it. If you're a frequent office typist, the keyboard offers minimal learning curve, with key switches and layout pretty much identical to laptops. That being said, the Z-height could be an issue for some: perhaps a thinner chassis facing the user's direction, or just simply include a wrist rest should greatly help the typing experience.
Depending on which color you choose, it should blend into your office desk's aesthetics if that's one of your concern. Just make sure to provide some lighting as the lack of onboard lighting could be a deal-breaker for those prefer to type in the dark. The Marshmallow Keyboard's got flaws – but it's a solid keyboard, ultimately.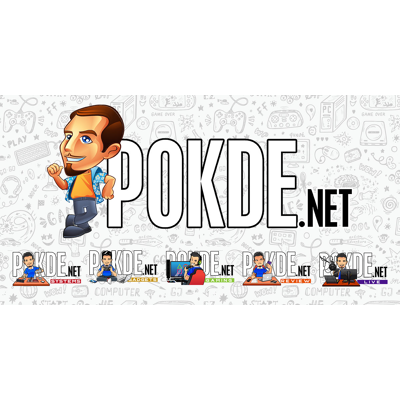 Thanks to ASUS Malaysia for providing the Marshmallow Keyboard KW100 & Marshmallow Mouse MD100 for this review.