Review
ASUS ROG Huracan (G21CX) Review — redefining gaming desktops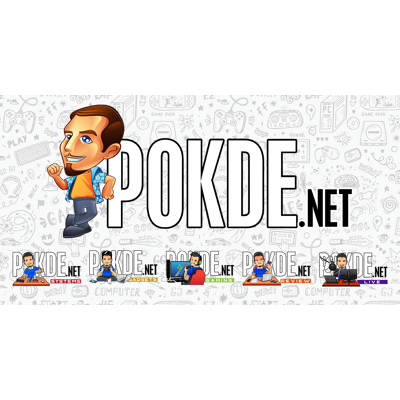 Overview
A small form factor gaming PC little bigger than a console with the performance to compete against full-sized desktops? That pretty much sums up the ROG Huracan which packs a Core i9 9900K and a GeForce RTX 2080 into a 13L package.
G21CN (i5 9400F+RTX 2060): RM6999 (SRP)
G21CX (i9 9900K+RTX 2080): RM11 999 (SRP)
Positives
+ Unique form factor great to save desk space
+ Comes with virtually everything you need to start gaming right away
+ Great performance from all the top-of-the-line hardware from the CPU to the SSD
+ Subtle yet great looking RGB lighting
+ Aggressive design when flap is opened; muted outlook when closed
+ Can be upgraded if necessary
Negatives
- Cooling is a little weak considering the unlocked Core i9 9900K
- Relatively pricey
- No choice of switches for the Strix Flare; Cherry MX Blue blues
It's really not often that we take a look at pre-built desktop PCs. Or even consider them. Most of the time we would recommend just going custom, with a thriving community of PC builders in Malaysia, you really can't go wrong if you would just do some research on which parts to get. But I have always had a soft spot for the ROG GR8 back then, which isn't just any regular pre-built with standard sized parts. It's just around the size of a console, which is pretty impressive. The ROG Huracan is the successor of that compact PC, and considering that it comes with a Core i9 9900K and GeForce RTX 2080, this is really quite intriguing. Console-sized but with more performance than maybe three current-gen consoles stuck together? Hmmm….
What do you get?
ASUS Malaysia sent us the full package, as it is probably the only way they could do the ROG Huracan justice. It's a huge box for such a compact system, but rest assured that the space is well utilized.
The box you see here contains the keyboard. Yes, ROG Huracan comes complete with a keyboard and mouse. These aren't your run of the mill peripherals though. It's the ROG Strix Flare mechanical keyboard and the ROG Gladius II, two excellent peripherals which actually cost a pretty penny if you get them separately.
And of course you get two power bricks with this system. These power bricks supply 280W each for a total of 560W. Last but not least, there's the ROG puzzle thingy that took more time than I had patience to assemble.
A true monolith of gaming prowess
While it is similar in size, you most definitely won't mistake this for any console though. ASUS designed the ROG Huracan with plenty of angular lines, with an pretty strong emphasis on ventilation. But I guess we will get to that in a bit. Straight out of the box, it is one mean-looking machine, albeit a small one.
The highlight of the ROG Huracan is the side flap here. While the left panel is solid, the right panel can easily be removed entirely for upgrades, or just opened up to showcase the menacing hardware within while also enhancing cooling.
After setting everything up, you can see that there's plenty of RGB to go around. It's not as excessive as the ROG Strix SCAR III, but you get a number of addressable RGB lines running down the front fascia of the ROG Huracan, as well some RGB lights leaking out from the right side. And of course, the keyboard and mouse have RGB for days so you are well set to be a member of the RGB Master Race with the ROG Huracan.
Specifications
CPU
Intel Core i9 9900K @ 3.6 GHz (up to 5.0 GHz Boost), 8C/16T, 95W TDP, 14nm
RAM
32GB (2 x 16GB SODIMM) 2666 MHz DDR4
GPU
NVIDIA GeForce RTX 2080 8GB GDDR6
Storage
512GB Samsung PM981 M.2 PCIe 3.0 x4 NVMe SSD
2TB 3.5″ Toshiba HDD
Software
Windows 10 Home
Armoury Crate
Sonic Studio III
Sonic Radar III
Connectivity
Intel Wireless-AC 9560 (WiFi 802.11ac 2×2)
Bluetooth 5.0


Front

:
1 x Slimtray Super-Multi DVD
1 x Type C (USB 3.0, 5 Gbps)
2 x USB 3.1 (10 Gbps)


Rear

:
1 x RJ45 LAN
2 x USB 3.1 (10 Gbps)
4 x USB 3.0
Audio

Front:


1 x Mic-in
1 x Headphone-out (ESS DAC and AMP)


Rear:


1 x Line-in
1 x Line-out
1 x Mic-in
1 x SPDIF
Power
2 x 280W power adapter (560W total)
Dimensions
129.9 x 372.4 x 366.1 mm
Weight
8.3 kg
Performance
In terms of storage, you get a speedy Samsung PM981 as your boot drive, and a slower 2TB HDD for bulk storage. There's really. ASUS didn't skimp on storage here as the SSD itself is a good 512GB, so you can most probably fit a few of your most-played games on it, while the rest goes onto the HDD.
CPU performance is as you would expect out of Intel's finest. For some reason, the ROG Huracan doesn't let the Core i9 9900K boost all the way to 5.0 GHz even when chugging through the single-core portion of Cinebench R15. But even then, it still checks in with some pretty awesome scores here.
The GeForce RTX 2080 also lets it deliver some high scores, although for some reason the ROG Mothership comes up on top. We monitored the clock speeds and it does hover around 1815 MHz, which is pretty good.
A similar situation is seen in 3DMark Time Spy, where it comes in just a smidgen below the ROG Mothership. Thanks to the extra cores it does manage to pull ahead of the Aurora R9 though, as Time Spy takes into account both the CPU and GPU for the final score.
Port Royal evaluates the raytracing performance alone, and you can see the ROG Huracan's RTX 2080 is once again seemingly slower than the ROG Mothership's. Meanwhile the RTX 2080 SUPER leads with a very small margin, as it should.
The ROG Huracan can definitely be considered overkill for 1080p gaming, and 1440p should see it put through its paces more. With all the games tested at their maximum graphics settings, you can see that not a single game dips below 60 fps. It's also worth noting that some graphics settings can still be further optimized for a better 1440p gaming experience.
Performance is excellent across the board, but unfortunately the cooling could probably do with a bit of improvement. The blower cooler on the GeForce RTX 2080 has no problem keeping the graphics cool at around 72°C, but the CPU cooler has a much harder time. In Cinebench, we saw the Core i9 9900K peak at around 103°C, although the performance wasn't really affected as somehow it didn't even skip a beat to throttle down. It will work perfectly for gaming , but if you are planning on taxing it with intense processing workloads, you might want to invest in a system with better cooling for the CPU. Noise is relatively a non-issue, with a noticeable whooshing sound when under load, but nowhere near as loud as the recent ROG laptops at full tilt.
Cooler than your average desktop
For a system of this size, ASUS equipped it with quite a number of ports, including a hot-swappable 2.5″ SATA bay at the top here. It's definitely more interesting than your average desktop PC. This is ASUS' way of giving you even more storage space if you need it, never mind the 2.5TB of storage already built into the system. There's also an optical drive in case you want to use optical discs in 2019 or 2020.
The back panel is home to plenty of ports, and it's nice to see that ASUS has decided to leave out all USB 2.0 ports. Even in front, you get two USB 3.1 ports, and a USB Type-C port. For display output, you get the regular array ports you would get with a GeForce RTX 2080.
To open up the system, it's really just two screws away. One to open the flap and another to slide the whole panel away, exposing the interior. ASUS did a very good job with a little magnetic flap hiding the first screw, so that it won't be accessible to heathens who have yet to read our review or any guides available online. You can watch the video below to find out more about taking your ROG Huracan apart.
It is a really simple procedure and anyone who knows how to turn a screwdriver would have no issue taking it apart.
There are no empty slots in this baby, but you can always replace the SATA or M.2 PCIe drive. If you want to upgrade the GPU, you might be able to as well if you find a blower card that's no longer than the one built into the ROG Huracan. It's sports the standard ASUS Dual cooler though so it shouldn't be too much of a problem. The CPU is also socketed, but as that LGA1151 is on its way out and the Core i9 9900K is the best you can get from the 9th Gen Intel Core lineup, your options are most probably limited.
Ready to go right out of the box
Speaking of simple stuffs, the system works from the get go and as mentioned earlier, you don't even need to worry about peripherals because they all come included with the ROG Huracan. They look pretty awesome, and are of great quality as well. My only niggle is the ROG Strix Flare comes with Blue switches. I am sure some of you out there enjoy it though, and a certain brand has always touted clicky switches as their go-to switches for their gaming mechanical keyboard.
The next thing I am going to touch on is what you can do, and is not something you should do. You can overclock the ROG Huracan. It comes with a Core i9 9900K, after all. You can't do it from the BIOS, but you can do it from Armoury Crate, which you can use to customize the RGB effects, select the performance mode and perform some basic system monitoring. It's pretty nifty. There's no ability to adjust the voltage though via Armoury Crate, so you would be setting the clocks and leaving the voltage to be adjusted automatically by the system, which is not something that you should ever do.
Conclusion
It goes without saying that the ROG Huracan with the Core i9 9900K is great proof that you can have a grand amount of performance in a small form factor. With great power comes a rather hefty price tag as well, with the ROG Huracan priced at RM11 999. I must say that the price is somewhat justified because you won't be able to build a gaming desktop this small at this price. And with the bundled ROG Strix Flare and ROG Gladius II, you are getting a pretty good deal. You can also opt for the Core i5 9400F variant which is nearly half the price, but you get substantially less power under the hood.
I would say the ROG Huracan does represent a pretty interesting concept, as you can get the performance you would expect out of a full-sized desktop, but in less than half the volume. It also looks awesome, which is a bonus. Beefier cooling for the CPU would have been nice to have to allow for more acceptable temperatures, but I guess the limited space may have been the reason why we are stuck with the current setup. It works, although a lower-end chip like the Core i7 9700 may have been a better fit for the cooling capabilities of this cooler. If you are just going to be gaming, you won't be running into any issues, but if you planning on long rendering workloads, you might have to consider other options.
Our thanks to ROG Malaysia for sending us the ROG Huracan for review.