Review
ASUS ROG Strix B550-E Gaming Review — a premium affordable board…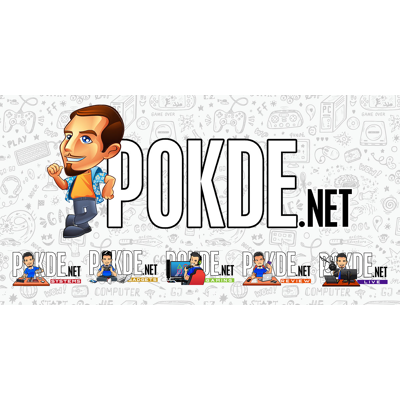 Overview
The AMD B550 boards are meant to offer a more affordable upgrade path for users who want to try out PCIe 4.0 without having to shell out the top-dollar for am AMD X570 board. But when it comes to a premium option like the ROG Strix B550-E Gaming, the value proposition is moot. So, should you get this or a cheaper AMD X570 board?
Positives
+ A nice spread of included cables
+ Looks simple yet unmistakably ROG
+ Impressive power delivery design
+ Audio capabilities are top-notch
+ Intel WiFi 6 and 2.5 GbE LAN is nice to have
+ Easy-to-use BIOS
+ Noise cancellation was an interesting addition to the overall software suite
Negatives
- Could do with more fast USB ports on the rear I/O
- Single-phase SoC may affect iGPU performance in APUs
- Pricing is very close to some higher-end X570 offerings
The AMD Ryzen 3000 series processors bring with them some impressive features, and one of them is PCIe 4.0 connectivity. Unfortunately, AMD doesn't allow the previous generation of boards to offer PCIe 4.0, even though some of their board partners are confident that their AMD X470 and AMD B450 boards can handle PCIe 4.0's more stringent demands. This meant you had to shell out for the AMD X570 boards to get PCIe 4.0 support. But hey, let's not dwell in the past. The AMD B550 chipset brings PCIe 4.0 to a more affordable price point, and we are going to take a look at ASUS' most premium AMD B550 board, the ROG Strix B550-E Gaming.
Unboxing
ASUS threw in a pretty good set of accessories into the box, which is pretty much what you expect from a ROG Strix board. However unlike the ROG Strix Z490-E Gaming, the ROG Strix B550-E Gaming does not come with a thermistor, nor does it have a VRM fan.
A huge assortment of cables come in the box, including a ROG audio USB Type-C cable. That is probably the most interesting bit of equipment to come along with a motherboard in recent times. The less interesting one is the driver CD. I haven't touched an optical disk drive in so long, and I doubt many people have seen one recently.
Appearance
The ROG Strix B550-E Gaming sure looks like a member of the ROG Strix family. There are some aggressive designs overlaid across the entire PCB along with beautiful designs on the I/O cover and PCH heatsink. Unlike the ROG Strix Z490-E Gaming though, it does not have a heatpipe running through its heatsinks. Because it doesn't need it.
They do have pretty substantial surface area, and weigh a fair bit too, 186 grams to be exact. Slits cut into the heatsinks allow for increased airflow in the area while also adding more surface area, allowing heat to be dissipated away from the heatsinks better.
On the PCH, you get a rather small heatsink, which might not be surprising to anyone coming from an Intel board, but as you guys know, the AMD X570 boards had active cooling for the PCH. Since the AMD B550 chipset doesn't put out nearly as much heat, the passive heatsink will come as a relief for those who want to use PCIe 4.0 but also want a silent build. Each of the M.2 slots also come with their own heatspreaders, and this time around you only need to undo the screws for the heatspreaders themselves, without any unnecessary shroud over them.
An integrated I/O shield is pretty much expected at this price range nowadays. You might notice an excess of USB 2.0 ports too, which is a bummer. There is absolutely no USB 3.0 ports here, but instead you get two USB 3.1 Type-A ports along with a USB Type-C port supporting the 10 Gbps speeds. You also get an audio USB Type-C port, which we will get into later. And you will find display outputs here as well, which will be great for those planning on taking advantage of the upcoming Ryzen 4000 series APUs.
On the rear end of the board is some nice silk-screened graphics, for whatever reason. Unfortunately you won't get to see them that much, so make sure to ogle them and take pictures before you install the ROG Strix B550-E Gaming into your case.
RGB lighting is very light on this board. You only get one ROG emblem that glows on the I/O shroud and another small strip on the PCH heatsink, highlighting the STRIX branding. ASUS seems to have gone with a different ROG emblem this time around, with it featuring a more dynamic "shattered" look.
Whether you like the aesthetics of this board will largely hinge on whether you fancy the hot-pink accents that ASUS went with on the ROG Strix B550-E Gaming. The overall design is quite simple, and is definitely much easier to work with than the recent ROG Strix Z490-E Gaming we reviewed.
Specifications
ASUS ROG Strix B550-E Gaming
CPU support
AMD AM4
3rd Gen AMD Ryzen Processors
Power
1 x 24-pin ATX
1 x 8-pin EATX 12V
1 x 4-pin EATX 12V
ASUS ASP2006 PWM controller (7+1 phase)
14 x MPS MP86992 (70A) powerstage for CPU
2 x MPS MP86992 (70A) powerstage for SoC
Chipset
AMD B550
Memory
4 x DDR4 DIMM, max. 128GB un-buffered memory
Up to 5100 MHz (OC)
Multi-GPU Support
2-way NVIDIA SLI
3-way AMD CrossFireX
Expansion slots
PCIe 4.0 x16 (x16 electrically)
PCIe 3.0 x1
PCIe 4.0 x16 (x8 electrically)
PCIe 3.0 x1
PCIe 3.0 x16 (x4 electrically)
Storage
6 x SATA 6 Gb/s, supports RAID 0,1,10
1 x M.2 PCIe 4.0 x4/SATA
1 x M.2 PCIe 3.0 x4 (disables SATA6G_5/6)
Network
Intel WiFi 6 AX200 (2×2 802.11ax, Bluetooth 5.1)
Intel I225-V 2.5G LAN
USB
Rear I/O:
2 x USB 3.1 (10 Gbps)
1 x USB 3.1 Type-C (10 Gbps)
4 x USB 2.0
1 x USB 2.0 Type-C (USB audio)
On-board headers:
1 x USB 3.1 (10 Gbps)
1 x USB 3.0 (5 Gbps) (2 ports each)
2 x USB 2.0 (2 ports each)
Audio
SupremeFX S1220A CODEC
5 x gold-plated audio jacks (rear)
1 x front panel audio connector
1 x S/PDIF header
Display output
1 x HDMI 2.1
1 x DisplayPort 1.2
Other onboard connectors
1 x CPU fan header
1 x CPU_OPT fan header
1 x AIO_PUMP header
3 x Chassis fan headers
1 x Temperature sensor connector
2 x AURA RGB headers
2 x ARGB Gen 2 headers
1 x Thunderbolt 3 header
Overclocking features
BIOS Flashback
Q-CODE readout
Q-LED debug LEDs
Included accessories
User's manual
4 x SATA 6Gb/s cable
1 x M.2 Screw Packages
1 x M.2 rubber package
1 x Wi-Fi Antenna
1 x ARGB extension cable
1 x RGB extension cable
1 x ROG audio USB Type-C cable
1 x Driver disk
1 x ROG Strix stickers
1 x ROG Strix thank you card
Form factor
ATX (12″ x 9.6″)
System
Taking a Closer Look
The ROG Strix B550-E Gaming sports a relatively simple construction, and the plus side for that is that it is extremely easy to tear down completely. The plastic PCH cover, VRM heatsinks are all individual pieces and aren't interconnected, making it much easier to take the ROG Strix B550-E Gaming apart.
The VRMs
ASUS is using some new MPS MP86992 which are rated for up to 70A. On paper, this is actually more impressive than the ROG Crosshair VIII Hero (WiFi)'s power stages which are rated for 60A each, but there are more to MOSFETs than what I can ever claim to understand. With that said, the ROG Strix B550-E Gaming should be more than capable of handling anything AMD will release on AM4.
The PWM controller also seems to be new. It is the ASUS ASP2006, and it is running in a 7+1 configuration, 7 phases for the Vcore and 1 phase for the SoC. While this is great for any of the AMD Ryzen 3000 CPUs, the APUs might not be so happy with the single phase for the iGPU.
Power handling capabilities won't be an issue here either, with each phase sent through two of the beefy power stages. With 14 power stages feeding the CPU and two feeding the SoC/iGPU, you should have no issue with power deliver at all.
The Audio
ASUS is using the SupremeFX S1220A codec here, which is similar to many of ASUS' higher-end ROG Strix offerings. But what sets the ROG Strix B550-E Gaming, and the other ASUS B550 boards apart is the USB-C audio capability.
Interestingly, ASUS actually threw in a USB-C port that actually carries an analog audio signal, similar to what most smartphones without a headphone jack offer. If you aren't using one of those dummy dongles, you can also plug in a DAC here, as it does have USB 2.0 wired up too. The software for the audio on the ROG Strix B550-E Gaming is also quite interesting, as we will see in a bit.
As the USB-C port takes up the S/PDIF's space on the rear I/O, ASUS went with a S/PDIF header in case you do still want to use optical audio. The port is not included in the box though, so you will have to shell out money for that.
Storage
Like most decent boards today, you get six SATA 6 Gbps ports on top of the two M.2 slots. Storage hoarders may want to look elsewhere though as the last two SATA slots will be disabled if you max out the M.2 slots. This is a limitation of the AMD B550 chipset instead of ASUS' design though.
Networking
ASUS with an all-Intel networking solution with Intel I225-V 2.5 GbE LAN and also the Intel Wi-Fi 6 AX200 chip which can handle up to 2.4 Gbps over a WiFi 6 2×2 connection. While there's only one LAN port, this is arguably better than what ASUS threw into the ROG Crosshair VIII Hero (WiFi), which came with a 2.5 GbE controller from Realtek.
User Experience
Build
The ROG Strix B550-E Gaming is an ATX board that fits into any regular ATX case, and the I/O shield will make the installation process as seamless as possible.
Now, as I mentioned earlier, the ROG Strix B550-E Gaming does not sport an unnecessary ornamental shroud over the M.2 SSD heatspreaders, unlike most of the ASUS boards we checked out since the ROG Crosshair VIII Hero (WiFi). So this makes it much easier to drop in an SSD and call it a day. The first slot is wired up to the CPU for PCIe 4.0 goodness, while the lower slot is connected to the PCH, and thus will only get up to PCIe 3.0 x4 bandwidth.
Each of the heatspreaders sport pre-applied thermal pads for more optimal heat transfer from the M.2 SSDs to the metal. While PCIe 3.0 SSDs are pretty much fine running without the heatspreader on them, the current crop PCIe 4.0 SSDs would definitely need something to wick the heat away from the toasty controllers.
BIOS
With that out of the way, let's take a look at the BIOS of the ROG Strix B550-E Gaming. ASUS threw in ASUS Performance Enhancement (APE) that raises the power limit, but that's about it. ASUS has always included a Performance Enhancement toggle in their boards, so this just seems like a renamed option. ASUS' BIOS looks very similar across their lineup and the important features are all where they need to be.
ASUS also dropped in USB BIOS Flashback, which will let you update the BIOS easily on the ROG Strix B550-E Gaming, even without a CPU installed in the socket.
Overclocking
So we mentioned ASUS Performance Enhancement earlier, but it doesn't seem to add anything to our AMD Ryzen 7 3800XT's performance from stock. On the other hand, manual overclocking yielded some good results with our Ryzen 7 3800XT averaging 4.55 GHz on all cores.
Now manual overclocking on the ROG Strix B550-E Gaming is far from the best experience because there's no ReTry button, which makes coming back from a failed overclock a bit more frustrating. The lack of onboard power buttons are much less of a concern to people who intend to use it in a case, but if you are using it on a bench rig, you will have to hook up the case switches for it to work.
The Q-CODE and Q-LEDs helps with identifying the issues that is causing you to fail the POST process, but the position of the Q-CODE way at the bottom of the ROG Strix B550-E Gaming means it will be quite easily obscured by a vertical GPU, or possibly a bottom-mounted radiator. Still, it is nice to have, if you can still see it after you put it into your build.
And thanks to the rather beefy VRMs and heatsinks, the maximum recorded temperature was just 50°C, which is well below the limits of the power stages. This was with the CPU drawing an average of 113W in Realbench over an hour.
Enthusiasts may also find joy in the hole in the socket, as it allows for a K-type thermistor to monitor the socket temps when the CPU's built in temperature sensor readings cannot be trusted. However that is only necessary in extreme overclocking scenarios. The ROG Strix B550-E Gaming's power delivery might be more than ready for it, but the lack of on-board power buttons and a ReTry switch can make it frustrating to push the limits of AMD CPUs on this board.
Software
The ROG Strix B550-E Gaming comes with a full set of software, and while most of them are pretty familiar to anyone who has used a recent ROG board, the AMD B550 series from ASUS come with AI Noise Cancellation. And it's exclusive to the ROG Strix and TUF Gaming B550 boards, so of course we had to test it out.
So as mentioned earlier, the ROG audio USB Type-C cable that ASUS provided is an analog adapter. You know, the kind you use with smartphones without a headphone jack. ASUS provided that to allow for people with 4-pole 3.5mm jacks to use it without hunting down a 3.5mm splitter. Quite thoughtful of them.
The results are above, and you can give it a listen. The noise reduction is very effective, which is extremely important as nobody wants to hear you mashing away on your Cherry MX Blue switches.
On the downside, there is a small but tangible latency between the time you say the words and when the "AI Noise Cancellation" microphone actually recording it as input, so if you are very particular about timing, you should probably avoid using it. It is a software solution, so I guess the latency is unavoidable, but kudos to ASUS for concocting a way to separate their offerings like the ROG Strix B550-E Gaming from the competition.
Conclusion
For RM1548, the ROG Strix B550-E Gaming offers a nice spread of features. The AI noise cancellation was honestly surprisingly good, and the power delivery system is definitely more than capable of handling all the Ryzen 3000 processors. You also get niceties like WiFi 6, 2.5G Ethernet, SLI support and a beefy 14+2 power stage power delivery system, all of which are stuff which you won't usually find on more affordable boards.
But I would personally still recommend checking out some of the more affordable AMD X570 boards. Even the relatively high-end AMD X570 boards have gone down in pricing recently, which makes them come really close to the ROG Strix B550-E Gaming in terms of pricing. Stocks might be quite limited though, so your mileage may vary. With that said, there are plenty of AMD X570 boards that are cheaper than ROG Strix B550-E Gaming, so it really boils down to what do you need.
The ROG Strix B550-E Gaming offers you features on par with higher-end AMD X570 boards, and the only reason why it is priced like it is is because the cheaper chipset allows it to be offered at a more affordable price point. But if you want the features that the AMD X570 chipset offers like more PCIe 4.0 lanes, more USB 3.0 ports, well… The choice is pretty clear.
Our thanks to ASUS Malaysia for sending us the ASUS ROG Strix B550-E Gaming for review.