Review
ASUS ROG STRIX SCAR II GL704 RTX 2070 Review – It Will Get Better With Time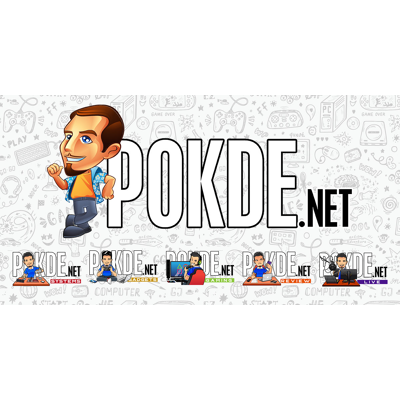 Overview
The ASUS ROG STRIX SCAR II GL704 gaming laptop has been reborn with the NVIDIA GeForce RTX 2070 GPU inside. It undoubtedly makes it stronger but is it worth your money? That's what we're about to find out today.
2 Years Global Warranty
(1st year with Perfect Warranty)
Positives
+ Solid performance that will improve over time
+ Rather small for a 17.3-inch laptop
+ 144Hz refresh rate and quick response time
+ Ample storage space (512GB SSD)
+ RGB-lighting galore
+ Attractive design
+ Keyboard is comfortable to use
+ Good array of ports
Negatives
- SSD isn't as fast as we expected
- CPU runs very hot (GPU temps are fine)
- Pricey
- No per-key RGB lighting for keyboard
- Kinda heavy
- No Thunderbolt 3 port
- Would be better to include secondary HDD drive for storage
Unboxing the ASUS ROG STRIX SCAR II GL704 RTX 2070
As this is the essentially the same ASUS ROG STRIX SCAR II GL704 but with the RTX 2070 instead, we decided to speed things up from our usual thing and tell you what you'll be getting. Inside the box, it's the usual AC adapter, charging cable, users manuals, warranty information, the ROG Mechanical Eye sculpture, and the usual small ROG merchandise.
For those of you who are wondering, you are expected to get at least 2 years warranty for the laptop.
Appearance
Chances are that you've already seen the laptop before. After all, it is the same ASUS ROG STRIX SCAR II GL704 except for some differences in the internal parts, most notable the NVIDIA GeForce RTX 2070 GPU. When you look at the lid, the design is reminiscent of the Zephyrus line of laptops with its clean and sleek brushed metallic finish. It's worth noting that the ROG logo here does have RGB lighting for those who really want the most in aesthetics.
Open up the laptop and you'll be greeted with a 17.3-inch display, a full-sized RGB chiclet keyboard, the trackpad below the keyboard, and the new RTX sticker to let you know what you're about to experience. You can see that it has a light camouflage design to make it more appealing to gamers. The arrow keys for the keyboard shares a bit of space with the numpad, but it's still well-spaced nonetheless. The trackpad isn't really centered as it is positioned a bit more to the left, which may feel a little awkward at first unless you're using a mouse.
Assuming you have turned the laptop on, you will then notice the 4-zone RGB LED light bar across the front edge of the ASUS ROG STRIX SCAR II GL704 RTX 2070 laptop. This can be customized for use with the ASUS AURA Sync.
On the left side of the laptop, you have the charging port, RJ45 LAN port, a mini DisplayPort, an HDMI port, three USB-A ports, and the combo audio jack. On the right side on the other hand is where you can find the Kensington Lock, another USB-A port, a USB-C port, and a full-sized SD card reader. In between the Kensington Lock and the USB-A port is an air vent, which you don't have to worry about.
There's nothing on the back of the ASUS ROG STRIX SCAR II GL704 RTX 2070 laptop besides a pretty long air vent.
On the bottom of the laptop, there's really nothing much to see. You have five small rubber stands to give it a bit of a lift for improved airflow, the ROG logo, some stickers, and more air vents. Not gonna lie, touching the bottom part here, especially where you see lines strewn across, does make me feel like it is a bit fragile.
Overall, the ASUS ROG STRIX SCAR II GL704 RTX 2070 laptop does feel very similar to the Zephyrus line of laptops, albeit thicker, but it's definitely not a knockoff design of it as soon as you open the lid. It has a clean look and plenty of RGB lighting that will surely satisfy plenty of gamers' aesthetic needs and wants.
Specifications
CPU
Intel Core i7-8750H @ 2.2 GHz (up to 4.1 GHz Turbo Boost)
RAM
16GB 2666 MHz DDR4 (Dual-channel)-
GPU
NVIDIA GeForce RTX 2070 8GB GDDR6
Storage
512GB NVMe PCIe 3.0 x4 SSD (Intel 660p)
Software
Microsoft Windows 10 Home
ROG Armoury Crate
ROG Aura Core
ROG Sonic Radar III
ROG Sonic Studio III
ROG GameFirst V
Connectivity
Gigabit Ethernet
Intel 802.11ac 2×2 Wave 2 WLAN
Bluetooth 5.0
1x USB Type A 3.1 (Gen.2)
1x USB Type C 3.1 (Gen.2)
3x USB Type A 3.1 (Gen.1)
SD card reader
Display
17.3″ FHD (1920 x 1080) IPS Level, 144 Hz, 3ms, 100% sRGB, Anti-Glare
1 x HDMI 2.0 (4K@60p)
1 x mini Display Port 1.2
Audio
2 x 3.5W speakers with Smart AMP technology
1 x 3.5mm combo jack
Keyboard
4-Zone RGB Backlit Chiclet Keyboard
Power
66 Whrs, 4-cell Li-ion Battery, 230W Power Adapter
Dimensions
399.8 x 273.5 x 26.4 mm
Weight
2.9 kg
Price
RM9,299
Performance
As usual with our benchmark suite, we start things off with CrystalDiskMark. Now, on paper, it says that the ASUS ROG STRIX SCAR II GL704 RTX 2070 laptop has a NVMe PCIe x4 SSD but as you can see from the results above, the speeds seem to be more akin to an PCIe X2 SSD. Upon further analysis, we found out that this was running the Intel 660p SSD. While the results are a bit lower than the expected speeds for that drive, it is essentially around what we can expect from the Intel 660p.
Would've preferred a better SSD but at least, it's faster than your typical SATA 3 SSDs and it does have half a terabyte of storage.
The Intel Core i7-8750H CPU performed just as we expected, reaching a score of 1096 cb. The OpenGL scores weren't as high as we had hoped, especially since we've had GTX 1060-powered laptops that scored higher than this. However, at least it did score easily above 60 FPS and we expect future driver updates to further improve performance of RTX 2070. After all, this is new technology so it is pretty normal.
On Unigine Heaven Benchmark 4.0 however, it does manage to gain a pretty good score. Perhaps I've already expected disappointment coming from Cinebench R15 but this one shows that it is a powerful machine. For the sake of comparison, this one managed to gain almost 800 more points in score, and also roughly 30 FPS more compared to the GTX 1060-powered Zephyrus S.
Moving on to our gaming benchmarks, we first head on to CS:GO. On its highest settings, it did manage a good average of 123 FPS, which means that you should be able to take advantage of the 144Hz display on the ASUS ROG STRIX SCAR II GL704 RTX 2070 laptop. The temperatures are rather high for both CPU and GPU. Thermal throttling is present as you might expect with a CPU temperature like that. The GPU generally runs around the 80s temperature-wise.
On DotA 2, we managed an average 71 FPS overall including large-scale skirmishes at the highest settings. Honestly, I expected the FPS to be higher but given the fact that there's little to no benefit of gaming past 60 FPS for a game like DotA 2, I'm okay with it. You can expect a very smooth experience gaming on this laptop. Temperatures are good here with no thermal throttling whatsoever.
When we wanted to test out Final Fantasy XV, we wanted to try it with DLSS in mind. However, DLSS only works with 4K resolution and this laptop used a Full HD display. Since we already had the game anyway, we decided to run the game at the highest settings preset and the game ran pretty well. It was a smooth experience overall with some performance dips when you enter bigger cities like Lestallum and Altissa.
Temperatures are pretty high with the CPU reaching 96°C abd GPU at 87°C. While I'm not so worried about the GPU as it is still very much safe, reaching that high for CPU can feel a bit scary. Thermal throttling is present and the CPU usually runs around the 90°C mark according to HWInfo. Given the quality of the game, I'm not surprised.
Now for Battlefield V, it is one of the few games out there that has support for ray-tracing. As such, we had to do the benchmark twice; one with ray-tracing enabled and another with it disabled. Surprisingly, it performed pretty well for both. With ray-tracing off, it managed to gain an average of 72 FPS while with ray-tracing on, it runs at an average of 58 FPS. The latter option will generally play quite smoothly except for when there's big explosions or you're at a place where many players are gathered. Even then, it's still not too bad.
As for the temperatures, I'm genuinely not surprised by how high it is at this point. It seems that the GPU will reach a max of 87°C and not go past that but as for CPU, it easily goes up to the 90s. Keep in mind that this is on Full HD so if this is on 1440p or 4K, it would be a completely different story. With 4K however, DLSS will make the game more playable but even then, it's one of those things that will get better in time.
For the battery life, I'm sure you wouldn't be surprised that it won't last long given the immense power it's packing. I'd get about two hours per full charge on rather light to moderate use such as internet browsing, watching videos, and typical office work. Run anything resource-intensive like gaming or video editing, and it would be a miracle to have it last past an hour. You definitely need your AC adapter around whenever you take this machine outdoors.
Overall, the ASUS ROG STRIX SCAR II GL704 RTX 2070 gaming laptop is a powerful machine but the temperatures are pretty high. In terms of performance, we can expect that it gets better over time as both ray-tracing and DLSS become increasingly available in games. It's a new technology so with how it performs now, some may have expected it to be better. If you're buying this, then you're purchasing something for long-term use if you want to take full advantage of it. Otherwise, you may be better off with the GTX variant.
User Experience
As you may have seen from the Performance and Specifications section of this review, the ASUS ROG STRIX SCAR II GL704 RTX 2070 gaming laptop is powered by the Intel Core i7-8750H and the NVIDIA GeForce RTX 2070 GPU. Together with 16GBs of DDR4 RAM, it certainly packs a lot of firepower under the hood on paper. It certainly is more than enough to run games like Final Fantasy XV smoothly but this is just what we're getting now.
With more software updates and implementations of ray-tracing and DLSS, we can expect something even better somewhere down the road. In this sense, purchasing this now is more so for something you can fully enjoy later on, but still more than usable at its current state.
For the storage, it is using the Intel 660p SSD, which is an NVMe PCIe x4 SSD. However, the performance seems to be more akin to a PCIe x2 SSD. We initially thought there may be some sort of bottleneck but it turns out that it is generally how the Intel 660p performs. With that being said however, it is still better than your regular old SATA3 SSD and it does have 512GBs of storage.
Given the choice however, I would much rather have a 256GB SSD and a 1TB or 2TB 7200RPM HDD. This way, it would be easier to ensure that the SSD will have a longer lifespan. You can still install another HDD in this thing yourself but that would also mean putting in more money. To my knowledge, ASUS only offers the RTX-based SCAR II and HERO II laptops with a single SSD and no HDD add-ons. In my opinion, it would be a worthwhile upgrade in the long run despite the added weight.
For general use, it is a surprisingly quiet machine. The fans don't kick in as fast or as rampant as the Zephyrus S, which was a complaint of mine for the latter. But when the fans do start spinning fast such as when I'm gaming, it's at a very acceptable noise level. This is a major plus in my book.
Of course, that's as far as noise is concerned because the running temperature can get very hot. While the GPU is still running at easily safe temperatures, I'm not particularly confident with the CPU as it tends to go up to around the 90°C mark. I really do love what this laptop brings to the table but I believe there's a need to improve the thermals of the machine based on the data I have collected from testing it out.
There is a good array of ports on the ASUS ROG STRIX SCAR II GL704 RTX 2070 gaming laptop. You have a total of four USB-A ports, a USB-C port, a LAN port, and a combo audio jack. To connect to external displays, you have a mini DisplayPort and a HDMI port, which effectively makes it possible for a tri-monitor setup. It's worth noting that the USB-C port is not a Thunderbolt 3 port, which may seem like a bit of an odd choice.
The SD card reader is a nice touch especially for those who constantly transfer files from their camera to their PC, and the lack of it is a fairly common complaint for me on other laptops. Despite the USB-C port not being a Thunderbolt port, I personally feel that ASUS nailed on it on the ports. You most likely won't need an external hubs or dongles for this machine.
The keyboard on the ASUS ROG STRIX SCAR II GL704 RTX 2070 gaming laptop is very comfortable and an eye candy for gamers. It has 4-zone RGB backlights with Aura Sync, and it's very well-spaced. It has a 1.8mm travel distance and surprisingly, I type on this just as fast as I would on my usual Cherry MX mechanical keyboard. The position of the arrow keys will require a bit of getting used to since it shares a bit of space with the numpad but personally, no complaints there.
The trackpad itself has nothing much to talk about. It looks and works just like any other trackpad. The only thing I'm glad here is that they opt for this layout instead of the Zephyrus-style layout where the trackpad is right beside the keyboard. This way, you'd have a place to rest your wrists while typing.
Like with newer ROG laptops, the ASUS ROG STRIX SCAR II GL704 RTX 2070 gaming laptop utilizes the new Armoury Crate software instead of the old ROG Gaming Center. This would be where you will need to be if you plan on checking the status of the machine, adjust the RGB lighting, play around with some of the ASUS exclusive apps, and more. I am still in love with this software. It's sleeker, sexier, and also easier to navigate compared to the ROG Gaming Center.
If you're looking to overclock or run some form of "boost" mode, this is where you need to go. It's safe to use so you don't have to worry about accidentally killing the machine. You can even add functionality by downloading more tools via the software itself. You can access the Armoury Crate either by opening the software manually or simply pressing the ROG button located above the keyboard.
The 17.3-inch display with its narrow bezels is great for gamers and those who just want to watch plenty of videos. We have a decently bright display with lively colours and excellent viewing angles all around. There are two key factors of the display that will attract gamers; 144Hz refresh rate and 3ms response time. While the high refresh rate may require you to dial down the graphics settings a little bit to enjoy the full experience, the low response time claim seems to be accurate from my experience playing CS:GO and Battlefield V.
The Full HD resolution display is capable of displaying great detail on pretty much anything shown on screen. While some may complain about it not being a 1440p or 4K display, there's a high chance you won't notice the difference even if it was in those resolutions given the size of the display. It will also take a bigger toll on the system if it were to run on higher resolutions so I feel that it's more than enough to be on Full HD. It's worth noting that there is no G-Sync here, so if you really need that, you will need to look elsewhere.
On the sound department, the ASUS ROG STRIX SCAR II GL704 RTX 2070 gaming laptop certainly feels surprisingly wholesome. At max volume, it's still a bit soft to my liking but it still does feel like the audio is being directed to you when you're seated right in front of the laptop. Of course, the best would still be to use a good headset / headphone but it's still good to have nonetheless.
ASUS ROG STRIX SCAR II GL704 RTX 2070 Verdict
The ASUS ROG STRIX SCAR II GL704 RTX 2070 gaming laptop is a pretty solid choice for gamers. It looks good, it performs pretty well, and it's packing some firepower that may see vast improvements and more use as time goes by. If you want something easier to carry around, there's always the 15.6-inch option in the SCAR II GL504G with the same CPU and GPU.
The storage speed isn't exactly what we expected it to be, and the running temperature is rather high for the CPU, so that's definitely something worth thinking about if you plan on purchasing it. Also, it may be worth investing in another AC adaptor if you plan on bringing this around; one for home and another for outdoor use.
RM9,299 may sound a bit high but keep in mind that this is one of the earliest RTX laptops to be around. With that being said, I award the ASUS ROG STRIX SCAR II GL704 RTX 2070 gaming laptop with our Silver Pokdeward.