Review
ASUS RT-AX82U AX5400 Review – A piece of art gaming router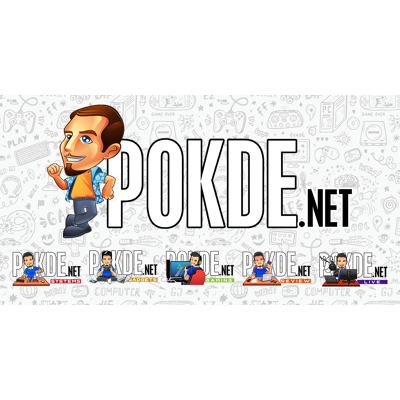 Overview
The RT-AX82U adds Wi-Fi 6 capabilities to your network with AX5400 dual band which makes it one of the most ideal routers to get. It does this all while looking exorbitantly flaunty.
Positives
+ Undeniably one of the most good looking routers
+ 802.11ax should be the new standard in 2021
+ RGB effects are fun to play with
+ Support 160MHz bands
+ Applausible throughput
+ The ASUS Router mobile app really has matured a lot
Negatives
- You can't wall mount it
- Given the features it pack, one USB port is really not enough
It feels like yesterday, the buzz of IEEE 802.11g being made commercially available, albeit unaffordable. I was there with my Netgear WGR614. Then time lapsed and the 802.11n emerged where I had the ASUS RT-N56U, followed by the groundbreaking 802.11ac era where I had toyed with so many routers, I lost count. But what is important, is that I ended my 802.11ac era with a router that I not only never had regrets getting one, I even bought two of them; the ASUS RT-AC5300.
As you can see the pattern, I have a knack of investing very heavily in my routers by getting something that is undeniably expensive, but lasts me through the end of its era. So it's no surprise if I tell you that right now that I'm using the ASUS RT-AX11000 as our main gateway. The problem is, these things are really not cheap and a very common question that probably even you get a lot is, "Which router is the best for me?" Although we have made plenty of guides and videos explaining, spending money on something that you can't physically see with your naked eyes like a wireless network is not easy. Let's just put it this way, the ASUS RT-AC5300 is still very relevant and powerful today even without 802.11ax capabilities. In fact, 95% chances are that it's more powerful than the router that you are using currently at your home.
It's important to know this because today, we have the ASUS RT-AX82U which is around equally capable as the RT-AC5300 but additionally, has 802.11ax capabilities too. The interesting part is, while I also have the RT-AX86U with me here (which will follow up in the next review), I decided to start with this RT-AX82U although it's the "lesser powerful" in comparison to the RT-AX86U. The reason why I did this has something to do with the next section.
Unboxing the ASUS RT-AX82U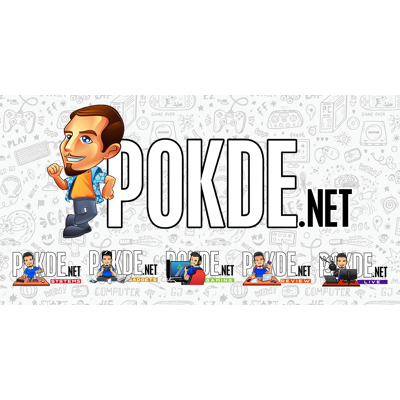 It's been a while since I really got attached to a router's aesthetic and you know that you can't deny this. The RT-AC5300 brought about a cool spider design concept, so the RT-AX11000 didn't really wow me much anymore because they looked pretty much the same, just with a different color scheme. But check this beauty out! If I'm out shopping for a router and you show me a box with this on it, you can probably check your other hand, my debit card is already in it.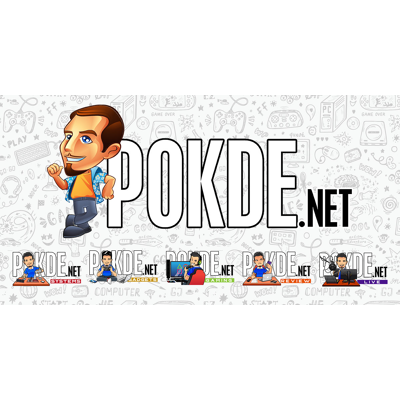 Heck, the box is not even anything new. This design is so outdated among ASUS routers, used by countless models under their umbrella, but that's because it works. It worked the best this time. The glory of this box is being brought out by that spaceship cum robot looking device that seems to be having jolly blue eyes screaming to you, "Daddy, can I follow you home?!". Yep, you saw it too this time!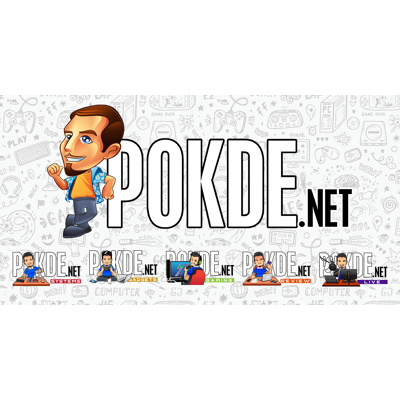 You get a Quick Start Guide and a 33W charger with it too, now let's take it out coz I'm getting impatient.
RT-AX82U Specs
Network Standard
IEEE 802.11a, IEEE 802.11b, IEEE 802.11g, IEEE 802.11n, IEEE 802.11ac, IEEE 802.11ax, IPv4, IPv6
Data Rate
802.11a : 6,9,12,18,24,36,48,54 Mbps
802.11b : 1, 2, 5.5, 11 Mbps
802.11g : 6,9,12,18,24,36,48,54 Mbps
802.11n : up to 300 Mbps
802.11n (1024 QAM) : up to 500 Mbps
802.11ac (1024 QAM) : up to 4333 Mbps
802.11ax (2.4GHz) : up to 574 Mbps
802.11ax (5GHz) : up to 4804 Mbps
Antenna
External antenna x 4
Transmit/Receive
2.4 GHz 2 x 2
5 GHz 4 x 4
Processor
Broadcom BCM6750 1.5 GHz tri-core processor
Memory
256 MB Flash
512 MB RAM
Wi-Fi Technology
OFDMA (Orthogonal Frequency Division Multiple Access)
Beamforming: standard-based and universal
1024-QAM high data rate
20/40/80/160 MHz bandwidth
Operating Frequency
2.4 GHz / 5 GHz
Encryption
WPA3-Personal, WPA2-Personal, WPA-Personal, WPA-Enterprise , WPA2-Enterprise , WPS support
Firewall & Access Control
Firewall: SPI intrusion detection, DoS protection
Access control:Parental control, Network service filter, URL filter, Port filter
Management
UPnP, IGMP v1/v2/v3, DNS Proxy, DHCP, NTP Client, DDNS, Port Trigger, Port Forwarding, DMZ, System Event Log
VPN Support
IPSec Pass-Through
PPTP Pass-Through
L2TP Pass-Through
IPSec server
PPTP server
OpenVPN server
PPTP client
L2TP client
OpenVPN client
WAN Connection Type
Internet connection type : Automatic IP, Static IP, PPPoE(MPPE supported), PPTP, L2TP
Utilities
Router setup wizard; Firmware restoration; Device discovary; printer setup utility
Ports
RJ45 for 10/100/1000 BaseT for WAN x 1, RJ45 for 10/100/1000 BaseT for LAN x 4
USB 3.2 Gen 1 x 1
Features
Range Boost
Router app
Link Aggregation
– 802.3ad
MU-MIMO
Smart Connect
Traffic Analyzer
Adaptive QoS
AiProtection Pro
Parental Control
Guest Network : 2.4 GHz x 3, 5 GHz x 3
VPN server : PPTP Server, OpenVPN Server, IPSec server
VPN client : PPTP client, L2TP client, OpenVPN client
NAT Pass-Through :PPTP Pass-Through, L2TP Pass-Through, IPSec Pass-Through, RTSP Pass-Through, H.323 Pass-Through, PPPoE relay
Mac OS Backup
Enhanced media server (AiPlayer app compatible)
– Image :
– Audio : mp3, wma, wav, pcm, mp4, lpcm, ogg
– Video : asf, avi, divx, mpeg, mpg, ts, vob, wmv, mkv, mov
AiCloud personal cloud service
3G/4G data sharing
Download Master
– Support bt, nzb, http, ed2k
– Support encryption, DHT, PEX and magnet link
– Upload and download bandwidth control
– Download scheduling
AiDisk file server
– Samba and FTP server with account management
Dual WAN
IPTV support
Roaming Assist
OFDMA
Beamforming
NVIDIA Geforce Now Cloud Gaming Optimization
Open NAT, easy port forwarding
WAN Aggregation
Button
WPS Button, Reset Button, Power Switch, LED on/off Button
LED Indicator
Power x 1
Wi-Fi x 2
WAN x 1
Power Supply
AC Input : 110V~240V(50~60Hz)
DC Output : 19 V with max. 1.75 A current
Dimensions
275.5 x 184.4 x 165 mm (WxDxH) with antenna
275.5 x 184.4 x 65 mm (WxDxH) without antenna
Weight
740g
Operation mode
Wireless router mode
Access point mode
Media bridge mode
Appearance of the RT-AX82U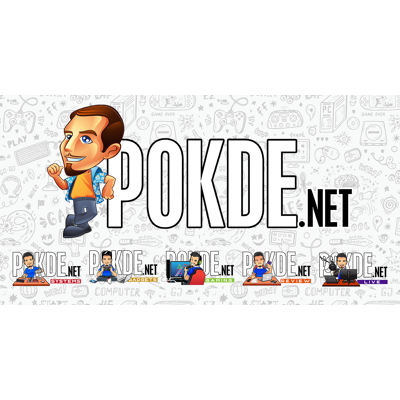 When the RT-AX82U is turned off, it looks like a silent sleeping spaceship that has been abandoned. The top shell forms a crooked shaped M letter. In the center of this, it presents two large vents through which you can see a huge block of heatsink underneath and makes you realize, things are serious here. In the center crease towards the front, a triangle button sits and you just hope it is what I think it is. On the sides, there are 4 indicator LEDs to not confuse the already confused you too much, indicating internet status, 5G band status, 2.4G band status, and the power status. At the other end, the ASUS emblem is beautifully embossed.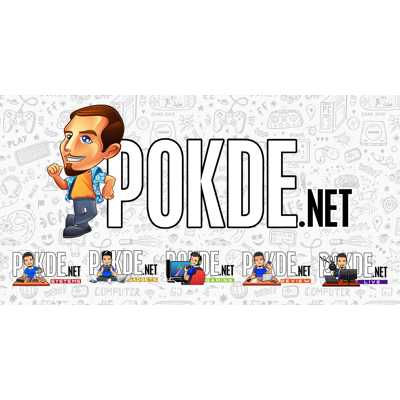 The front face has diagonal lines throughout and it looks nothing like what was presented on the box. There are no vents or fins. Just hard cold black diagonal lines. I mean, having an LED usually means the area is transparent of white, right? We shall find out later.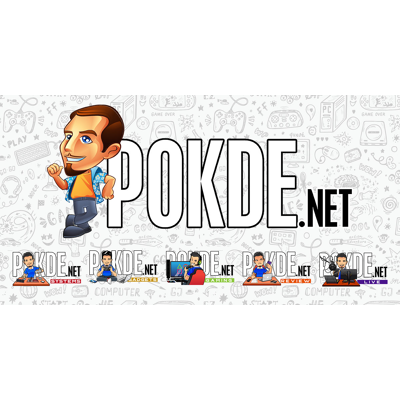 Moving to the back, you are presented with 4 antennas equally separated in between an array of ports. Left most, is the power socket and the power button followed by a USB 3.2 Gen1 socket. The center is occupied by 4 x RJ45 Gigabit LAN ports with the first LAN port on the right most being a dedicated Gaming Port that is pretty much reserved for your Gaming PC before you fight with your siblings who gets the window seat. The blue port separated from the herd is the WAN port capable of supporting 10/100/1000 BaseT Gigabit making it vanilla for our TIME Fiber 1Gbps network at Pokde Office. One thing that you may want to study and is not covered in this review is that the RT-AX82U supports Link Aggregation that adheres to 802.11ad protocols in case you are finding a router beyond gaming purposes and want extremely high throughput in a congested traffic network topology. Finally, at the end of this array, are the WPS and Reset notches.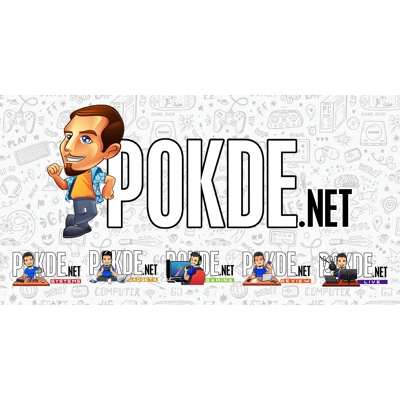 The RT-AX82U has great ventilation openings. Especially at the bottom. I'm pretty confident this thing has no chance to overheat.
RT-AX82U Performance
The RT-AX82U is a 802.11ax router and you can be assured you that if I ran a speed test, you're gonna be blazed by some tempting figures, but if you're only going to use one TCP network handshake to justify a router, even the default router that was bundled by your ISP will deliver pretty much the same. The RT-AX82U is going to become one of the most highly recommended routers in 2021 and the only thing that matters to us is its capabilities of transferring data packets across wireless channels at the most efficient speeds under pressure. So I did just that for you guys in a series of throughput tests.
I simulated the ideal condition for an 802.11ax ecosystem. As the server, we have an Intel AX200 card as the network interface running on a desktop, and the client is an Intel AX201 running off my ASUS Zephyrus Duo. For the sake of social distancing, I've added a 1 meter gap between the source, destination and router. Perfect.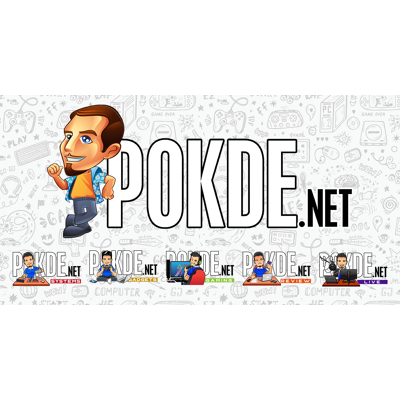 Let's start off with a pure single TCP handshake with the server by sending burst packets for 30 seconds. The deal here is, we let the router decide which channel and frequency on 5G band to use to send it so we set all possible frequencies: 20/40/80 MHz and we turn on the 160MHz option as well. Averaging around 570Mbps, we're good for some load. Remember, in a Gigabit environment, you can actually increase the MTU for larger packet size deliveries which in other words are called Jumbo Packets, but these are base tests.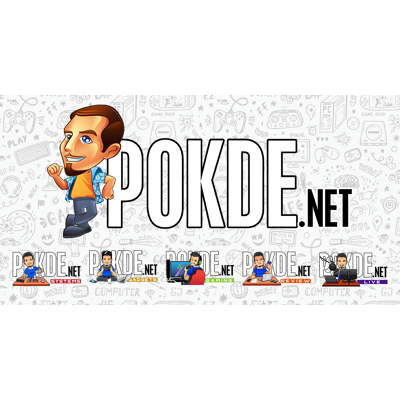 When I loaded the network with two-way communication using bi-directional test, things got a little more interesting. Both the client and server had rather significant speed differences once they get into an agreement and the speed is very consistent throughout the burst shot.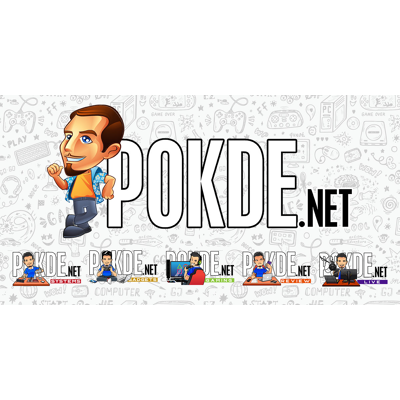 Now let's simulate a slightly more realistic scenario. By enabling parallel network streams from client source alone, we can see that the runaway is much better utilized with various channels at different segments, all averaging between 530Mbps to 600Mbps speed range. What if we get the server to also add more load to the network so we have twice as much TCP packets running through?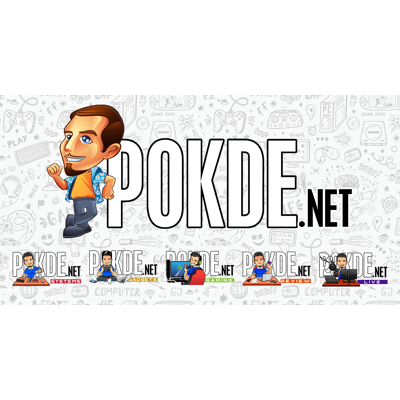 Interesting? Look at how neatly the data streams are closing in to each other. 10 parallel streams from both client and server respectively pushed through the RT-AX82U and it handles it very well! This means, if your premise has 20 devices, the router can handle it extremely well while all of them are running concurrent tasks. Still don't believe in investing in a better router? Let me simulate a file transfer then.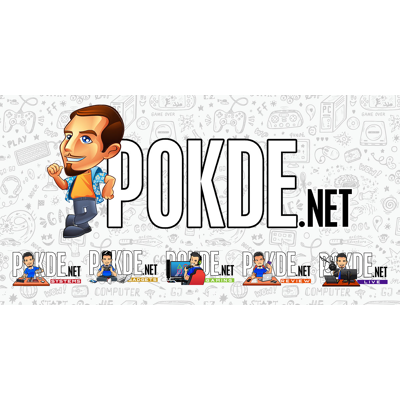 Here's a 150MB file pushed from the client to server entirely over 802.11ax Wi-Fi network in 10 streams. It takes only 24 seconds and averages around 507Mbps transfer speeds. This is as raw as a real world simulation test can be done. This is what you are likely going to get if you buy the RT-AX82U router. Let's just have one last fun.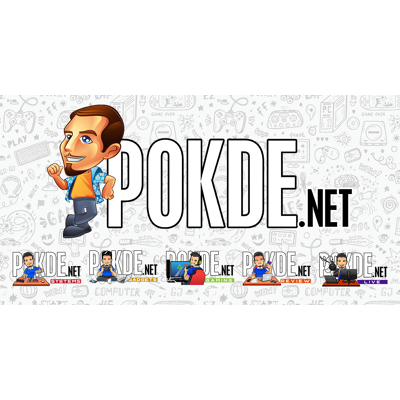 What happens if we force the router to use 160MHz band only? You may want to be really careful before setting this option up, because you might have legacy hardware that will suddenly stop working if you enabled this. You would also want to make sure you are on the latest network driver before doing this.
Compared to the previous result, they look identical, no? Network packets closing in together in a streamline? Look again, these data streams are being transferred on average at 620Mbps, a whopping 120Mbps difference in comparison and completed 150MB cycle 4 seconds quicker! In the networking world, especially in Gigabit environments, 4s is a very large time window!
Look, it is an AX router, don't be shocked. This is what the buzz is all about.
User Experience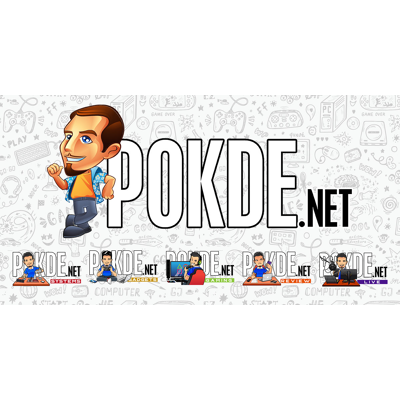 Now here comes the most important part. The RT-AX82U attracted me more in comparison to the RT-AX86U and it's not just about the fact that the RT-AX82U is much more affordable. We'll get on to the aesthetics in a moment, but if you're looking for a router that is able to deliver excellence in experience, the RT-AX82U has it all.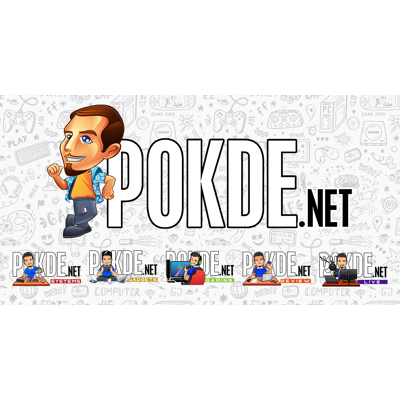 Even if you're running 802.11ac devices at home, it has 1024 QAM that is capable of running at speeds up to a whopping 4333Mbps which we used to pay premium to have back in the days. It also has a 4×4 TR configuration on the 5GHz band, fully utilizing the 4 antennas that are non-removable, THANK YOU ASUS! Seriously! I don't know why removable antennas exist. Routers are not portable devices that you need to carry around with you. Neither do you really upgrade the antennas for the lifetime of the routers. 2.4GHz days are past which was the only time high-gain antennas made sense. So, let the antennas be where they are supposed to be and don't make them removable please!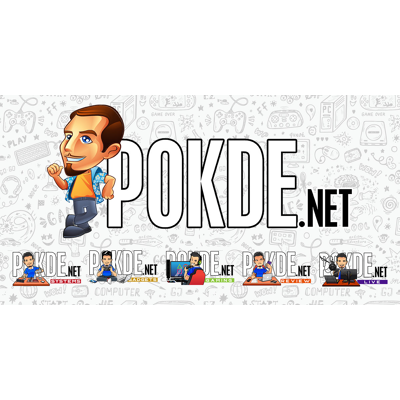 Under the hood, there is a 1.5GHz tri-core Broadcom BCM6750 processor coupled to 256MB Flash ROM and 512MB of RAM, more than we will ever need in our home routers.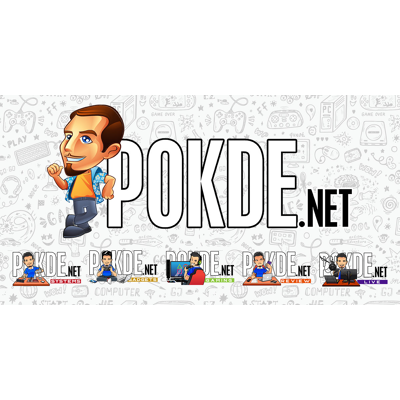 You could also cherish the OpenNAT that makes port forwarding on the router for games a tad easier. There's also Adaptive QoS if you want to prioritize your gaming PC over other devices connected to the RT-AX82U.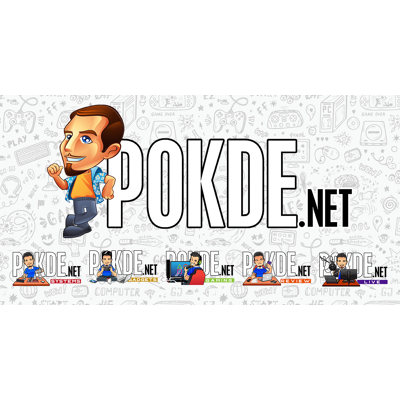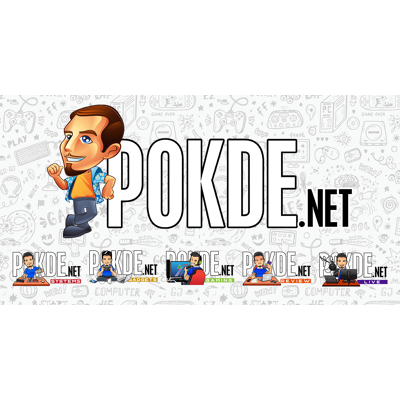 But I think this is where you would want to be spending more time once your network is up and running. The AURA RGB console for the front vents. Yes, this is undoubtedly the most beautiful RGB implementation on an ASUS router. There are multiple modes that you can select along with color configurations. If doing this on the browser is too much a hassle, you can also control this using the ASUS Router app which has really matured now. I mean, once you setup your router, by the time you revisit the admin panel, a newborn baby could already walk. Which is a good thing, because it means your router is reliable. :P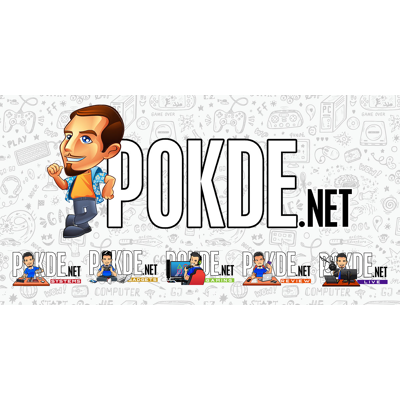 I would invite you to try the Link Aggregation just to tickle your geek side a bit and see what it might open up for you. I mean, if you have already spent more than a grand on a router, worth putting it to full use, right?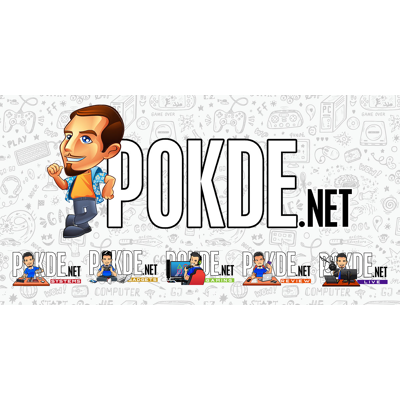 If you have been using an ASUS router already, you could repurpose it into AiMesh node and bind it with the RT-AX82U too.
Conclusion
If you came here reading about this RT-AX82U in evaluation, I'd say, if the year is 2021, go for it! You probably could fit 30 people around the router before you start running out of router range, and 30 concurrent users is a piece of cake for this cute alien! Slap this on TIME's 1Gbps internet and you're good with this setup for the next 5 years without worries. Not just you would have an AX router, you would have a cool looking AX router. I can bet you already have names in your mind who you want to show it to make him/her jealous right now. Looking at the overall package that the RT-AX82U carry, I actually would like to say that the price of RM1,068 is worth spending for this one of a kind router.
Oh, and there will be a Gundam version too. Checkmate!