Review
ASUS VivoBook S15 S533F Review – Stunning, Reliable, and Portable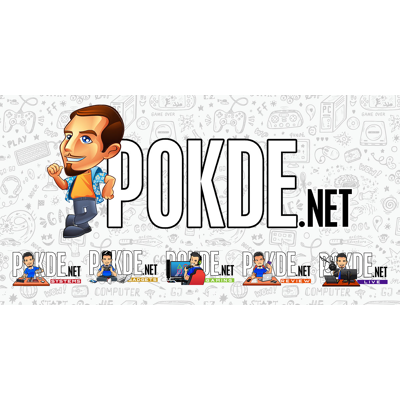 Overview
The latest models in the VivoBook S series is designed for reliable performance, portability, and a unique design that appeals to a younger audience. Is the ASUS VivoBook S15 S533F laptop the one for you? Let's find out.
2 Years Global Warranty
(1st year with Perfect Warranty)
Positives
+ 10th Gen Intel Core + MX250 combo
+ 512GB NVMe SSD boosted with Intel Optane memory
+ Surprisingly good speakers
+ Solid build quality
+ Aesthetically-pleasing
+ Wi-Fi 6 support
+ Light and easy to carry around
+ Good battery life with fast charging
Negatives
- No RJ45 LAN port
- Should have gone for full-sized SD card reader
- USB 2.0 in 2020 isn't a good thing
- Display bezels could be thinner
- Speaker volume could be a bit louder
Unboxing the ASUS VivoBook S15 S533F
Inside the box of the ASUS VivoBook S15 S533F laptop, we found the following items:
Quick start guide
User guide
Limited Edition VivoBook stickers
65W power adapter
Power cable
The ASUS VivoBook S15 S533F laptop itself
According to ASUS Malaysia, an ASUS backpack will be included as a bundle in the box with the laptop, so you should get that as well with retail purchase.
Appearance
For our review unit, we got the Gaia Green colour variant of the ASUS VivoBook S15 S533F laptop. It actually looks pretty good as it stands out more compared to other productivity laptops, but not enough that it will look weird. While the design is clearly catered to younger consumers, this will easily fit in classroom and work environments.
Looking at the lid, you can see the ASUS VivoBook wording towards the right. It has an ultra-smooth surface thanks to the 3D nano-printing technology, and you can get a good feel of its aluminum alloy body here. To my surprise, it's not a fingerprint magnet. It looks simple with a clean, elegant finish. The name Gaia Green is a tribute to the Greek goddess of earth, representing an embrace of nature.
Open up the lid, which requires two hands, and you get a clear view of its 15.6-inch Full HD IPS NanoEdge display, a chiclet keyboard with backlight, a trackpad, product stickers, and Harman Kardon logo. It's not a bezel-less display, with the sides being thinner than the top and bottom, but it's definitely practical as the webcam sits on the top bezel. You can also see the ASUS VivoBook wording on the bottom bezel.
It's worth pointing out that the arrow keys are rather small, and the Enter key has a yellowish-green outline as if it's being highlighted. While the keyboard does have a Numpad, you definitely need to get used to the positioning and size of the number 0 and the Enter key here. The power button is located right above the Num Lock key.
On the left side, you have the proprietary charging port, an HDMI port, a USB-A port, a USB-C port, and a combo audio jack. As for the right side, you have two LED indicators, a MicroSD card reader, and two USB-A ports. There's nothing on the rear except for a clear view of the hinge, which is pretty lengthy.
Moving to the bottom, you have four rounded feet, product stickers, two speaker grilles, and some air vents. It's worth noting that the two feet at the top is more spherical compared to the two feet at the bottom, which is more flat. There are about 10 screws exposed here, and doesn't seem to have any hidden screws.
Overall, the ASUS VivoBook S15 S533F is a laptop that looks and feels good. The design is simple but it's interesting how a splash of colour could make it stand out so much. Furthermore, the solid build quality boosts makes it even more appealing. It may be designed more towards the younger crowd but I feel that this would attract more than just that group of people.
Specifications
Performance
Starting off with CrystalDiskMark, you can see that it has some pretty good speeds. I'm sure most people would be happy with this as you're guaranteed fast boot-ups, loading speeds, and data transfer rate. Keep in mind that it's 512GB in capacity, which is also plenty.
In Cinebench R15, the Intel Core i5-10210U performed well enough. The single core score is essentially in line with the i7 CPUs but lags behind in multi-core, which is to be expected. The performance is still pretty reliable.
The story differs a bit in Cinebench R20 as we can see that the performance gap between this and the i7 CPUs is a lot closer. This may be due to the fact that it's more optimized with it's dual-channel RAM configuration. No complaints here since it's looking more solid now.
In Unigine SuperPosition's 4K Optimized benchmark, we didn't expect it to do well. While it does have a discrete GPU, it's only a GeForce MX250. It would be tough to run anything in 4K with that. Even if it came with the 10th Gen Intel Core i7, it wouldn't make much of a difference as this is more GPU-heavy.
A similar pattern can be seen in 3DMark's Time Spy benchmark, albeit not as bad. You can see that laptops running similar GPU will have a similar score but the moment it jumps to something stronger like a GTX 1650, it makes a huge difference. It doesn't mean that the MX250 is bad however, it's a matter of what you want to use it for.
In PCMark, the ASUS VivoBook S15 S533F performs pretty well in all areas. It's definitely a productivity laptop first but thanks to the GeForce MX250, you can get a decent experience when it comes to content creation. Usually if you want something better in that area, you'd have to sacrifice the portability, so it's a matter of figuring out what are your priorities in buying a laptop.
The battery life is one area that we have high expectations from the get-go for the ASUS VivoBook S15 S533F laptop, and we weren't disappointed. After calibrating the display to 200 nits, it managed to last 512 minutes (8 hours and 32 minutes) in PCMark's Modern Office endurance test. In the Gaming endurance test, it only lasted 74 minutes, which isn't surprising given how intensive it is.
If you want a more enterprise-oriented laptop that's more portable than this, check out our review of the ASUS ExpertBook by clicking right here.
User Experience
The ASUS VivoBook S15 S533F is an ultraportable productivity laptop targeted towards younger consumers. It's not meant to just look good but also to have reliable performance. It's powered by the Intel Core i5-10210U CPU with NVIDIA GeForce MX250 GPU. It has an 8GB dual-channel DDR4 RAM with 512GB NVMe SSD paired with Intel Optane memory acting as cache for even better speeds. 8GB RAM is fine in 2020, especially since it's dual-channel but if you do a lot of multi-tasking, you should look at upgrading to 16GB RAM.
It uses a 15.6-inch Full HD IPS display with 60Hz refresh rate. The viewing angle is good but the colours are just decent. If you do a lot of creative work that require colour accuracy, this might not be the one for you. It's worth noting that you can open up the lid up to about 130°. The display itself doesn't seem to wobble or flex even when I type a little hard, which is great. I just kinda wished it had touchscreen support for better productivity potential.
The ASUS VivoBook S15 S533F laptop has a decent array of ports. You get 3 USB-A ports, a USB-C port, an HDMI port, a combo audio jack, and a MicroSD card reader. I feel like they should have went for a full-sized SD card reader instead. The lack of an RJ45 LAN port might steer some folks away but you can always get a USB-C hub if you really need it. That way, you get access to more ports but it does mean you will have to spend a bit more.
As for the keyboard, I personally like it. It's well-built, doesn't feel loose, decent tactility, a Numpad, and a 1.4mm travel distance. You may need a bit of time to get used to the small arrow keys and the positioning of the Numpad but it's nothing extreme. The trackpad is there and it works fine but there's nothing much to shout out about.
On the software side of things, you have MyASUS, which you can consider as a command centre of sorts. Here, you can check driver updates, change fan settings, pick your preferred charging mode, system diagnosis, and more. You can even adjust your display settings such as colour mode and blue light intensity here via ASUS Splendid and enable Tru2Life for video enhancement. The Wi-Fi SmartConnect feature here will automatically connect to router with the best signal in the area when enabled. It's a very useful software suite that you should take the time to familiarize with.
As for the speakers themselves, it's surprisingly good. It can produce pretty good sound directed towards you for a more wholesome experience. It's very clear, with bass still lacking but that's understandable given that it's built-in speakers. It would be nicer if the volume could be a bit louder but for most people, it's definitely enough. You can further your listening experience using the ASUS AudioWizard software with presets or creating your own audio profiles.
ASUS VivoBook S15 S533F Verdict
The ASUS VivoBook S15 S533F is a pretty solid productivity laptop. You get a 10th Gen Intel Core CPU with MX250 discrete GPU, 512GB NVMe SSD that is boosted even further thanks to the Intel Optane Memory, Wi-Fi 6, solid build quality, and good looks in an ultraportable package.
It's not the perfect laptop as it lacks an RJ45 LAN port, the bezels could be thinner, still has USB 2.0 ports, and could have gone for a full-sized SD card reader instead. Taking into accounts its retail price of RM3,199, it offers you a pretty solid value-for-money proposition.
With that, I award the ASUS VivoBook S15 S533F laptop with our Silver Pokdeward.
Big thanks to ASUS Malaysia for providing us this laptop for the purposes of this review.