Review
ASUS WiGig Display Dock Review – Bringing Mobile Gaming To larger Screens Wirelessly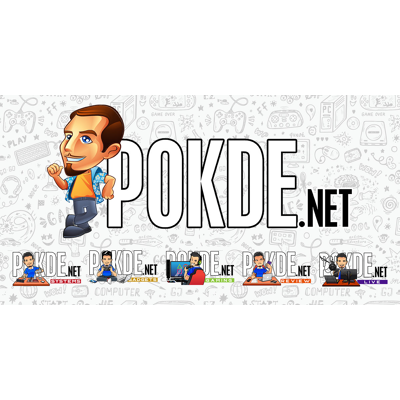 Positives
+ Pretty good appearance
+ Worry-free setup process
+ Insanely smooth gaming experience with almost zero latency
+ Works together with the ROG Phone bundled accessories
+ Storage over Wi-Fi at this speed? Oh yes!
Negatives
- Only one USB port
- Uses proprietary power adapter instead of USB Type-C
- A bit too expensive
Televisions might be out of fashion, but large displays never will be. We crave for wider viewing area because a larger viewing estate makes up for the little claustrophobia in us, but of course I'm just making that up. What I am not making up today is the fact that projecting your smartphone to a larger screen is no longer rocket science today. While Chromecast has been the ultimate choice to do this for years, it has its shortcomings and this thing right here addresses them ALL in a very versatile way. Introducing, the ASUS WiGig Display Dock.
Unboxing the ASUS WiGig Display Dock
Now, you could guess that this is indeed an accessory that was made available for the ROG Phone, and its getting weirder by now that all ROG Phone accessories are not branded as ROG as well and that makes me cringe a bit. Maybe ASUS is planning to extend this accessory to be used with other products as well, but for now, we will keep the scope within the ROG Phone ecosystem.
What you get in the package is a 12V 2A power adapter that powers the ASUS WiGig Display Dock, along with two extra exchangable pins, the ASUS WiGig Display Dock itself and a quick start guide. You might have noticed that the 3-pin UK plug is missing but that is because our unit is a Taiwanese set. The Malaysian set will include the 3-pin UK plug option as well.
Appearance
The body shell of the ASUS WiGig Display Dock is entirely made of Polycarbonate plastic but that doesn't stop it from looking good. The front facade has a brushed metal look and the sides are rough matte making it surprisingly rather fingerprint resistant – not that you would be touching it that much though.
The ASUS WiGig Display Dock is slanted to about 75° when viewed from the side and this provides a better center of gravity to the unit itself. The base is rather wide giving it a large footprint too; which is good.
The interesting part is right here, at the back of the ASUS WiGig Display Dock. At the left most, we have a reset button that sets the ASUS WiGig Display Dock back to its default settings. This is followed by a HDMI port and a USB 3.0 Gen 1 Type-A port for hardware interconnection. Next, we have the power socket and the power button. I have to say, the ASUS WiGig Display Dock looks very neat with all the ports located at the back for easier cable management.
With that looks, it also makes a beautiful piece of decoration that completes your home theater system's outlook.
Specifications
Input / Output Options
1 x HDMI port
1 x USB 3.0 Gen 1Type-A
Color
Black
Dimensions
124mm x 48mm x 100mm (WxDxH)
Weight
345g
Phone Case Support
Yes
AeroActive Cooler Support
Yes
Since it's a wireless casting hardware, the Phone Case and AeroActive Cooler can be used with the ROG Phone while using it.
User Experience
Before you make any assumptions, let me explain this upfront. WiGig is not a fancy name that ASUS just thought out of the blue and give it some funny character case. WiGig stands for Wireless Gigabit of which there is an official alliance that houses some of the big names in the technology industry like Apple, AMD, Nvidia, Nokia, just to name a few. Having this alliance, the WiGig standard can be set, allowing devices to communicate at multi-gigabit speeds. Devices that support the WiGig standard are capable of running at 2.4GHz, 5GHz and 60Ghz. No, you did not read that wrongly.
This insane wireless speed is achieved by adopting the 802.11ad wireless protocol which the ROG Phone already has built-in. The AC standard using 5GHz band would create two problems; first, the bandwidth transfer rate would not be as fast as that of 60GHz and there would be higher latency. Second, to make the ROG Phone work with the wireless display port would mean connecting the dock to the router instead of having a direct connection which again leads to latency. You wouldn't be able to connect to the dock AND the Wi-Fi router separately at the same time, plus using your mobile data while having Wi-Fi around sounds like a silly idea.
Connecting to the ASUS WiGig Display Dock couldn't have been easier. Plug in the power adapter and insert the HDMI cable from your TV to the back of the dock and you're ready to go. The ASUS WiGig Display Dock has a status LED that will be lit in blue to show that its booting up, getting ready to initiate a connection. Subsequent steps are all done on the ROG Phone and it has always been there if you may have realized.
Just pull down the notification drawer and look for the WiGig icon that looks like the image above to begin. You can long press it to be taken to the WiGig menu if it doesn't automatically pop for you.
After a short scan, you will see your ASUS WiGig Display Dock appear in the menu. Just tap on it to connect.
If there is an available firmware update, it will prompt you accordingly. This is a pretty awesome touch!
That's about it. The ASUS WiGig Display Dock is now connected to your ROG Phone. As you can see in the notification bar, there are two wireless connection symbols, one for the Wi-Fi and the other for the WiGig. You're all set. If your TV is turned on and switched to the correct channel, you would now see your ROG Phone's UI on the screen.
At this point the status LED on the ASUS WiGig Display Dock would have turned to amber to indicate that its now connected to your ROG Phone and ready to rock some hardcore gaming.
You're all set to start gaming on the larger screen. At 60GHz connection, the latency of the ASUS WiGig Display Dock is so low, you can literally game by just looking at the larger screen. Your little screen is still turned on because after all, we are mirroring the content, apart from the fact that you would still need the phone screen for the controls. Speaking about controls.
I don't know why would you only want to cast your ROG Phone screen and not game with it, but I'm not judging. However, is gaming is the sole reason why you are using the ASUS WiGig Display Dock, then you MUST couple it with the Gamevice Controller that we reviewed earlier. Combining both, you pretty much have an Android version of the Nintendo Switch in your hands – apart from one of the best mobile gaming experience that you can ever get.
So how does it actually feel like playing games with the ROG Phone connected to the ASUS WiGig Display Dock? I think the only one word that I have to describe this is, addictive. You still have to jump your vision back and forth between the larger screen and the phone because after all, the controls are still on the smartphone and switching between the is something you can't estimate just by looking at the larger display. However, if you are using the gamevice controller, running a gamevice certified game, and connected to the ASUS WiGig Display Dock, the whole experience gets elevated even higher.
Let's talk about the one USB port that we have on the ASUS WiGig Display Dock. It's a USB 3.0 Gen 1 Type-A and there is only one of this port on it. I know, feels like it's short of another port, but what you are thinking is something that we will be reviewing next, the Desktop Dock. But if your question is as mutual as mine, then yes, it does support keyboard or mouse when plugged to the USB port. Then again, there is actually a better use of this port.
Yup, what you are seeing, is a pendrive plugged to the ASUS WiGig Display Dock but it gets detected on the ROG Phone instead. This is mind blowing because the 802.11ad can totally benefit from the 60GHz that it can push from the device to the storage, back and forth. This way, you don't need to mount a storage to your ROG Phone and keep this exclusive to only the time when you connect the ROG Phone to the ASUS WiGig Display Dock.
The range on the ASUS WiGig Display Dock is pretty short. At 60GHz you wouldn't expect the range to cover your whole house, that's for sure. From my tests, ideal position is within 2 meters from the dock for zero latency. You can still use it within 5 meters but the experience is improved a lot the closer you are to the unit.
So what's the battery life of the ROG Phone when continuously using the ASUS WiGig Display Dock?
This is the battery usage graph that I got after continuously playing game on the ROG Phone connected to ASUS WiGig Display Dock and the Gamevice controller. This is pretty impressive if you ask me. I clocked 5 hours of continuous gaming with both accessories. Take note that the Gamevice controller also sips some battery so you can get a minor tad better than this if you're not using it. Let's also not forget that the display is always turned on when you are connected to the ASUS WiGig Display Dock which means, there is SOT included here as well. 5 hours of continuous gaming from your mobile phone on a large screen? I'm sold!\
Conclusion
The ASUS WiGig Display Dock completes the large screen mobile gaming environment like no other hardware does. It brings the beast out of the ROG Phone, turning it into a console like experience. Combine it with the Gamevice controller, and play for a few hours and you will forget that you are actually gaming on a smartphone. If you think that smartphone gaming is a joke and it has no future, try having a PUBG Mobile round with this setup and you will never want to play the PC PUBG ever again. You want to know about the advantages of playing on the larger screen? Well, you know what to get. Just prepare to fork out RM899 for that.