Review
ASUS Zenbook S 13 OLED (2023) Review – A Zenbook S Reboot?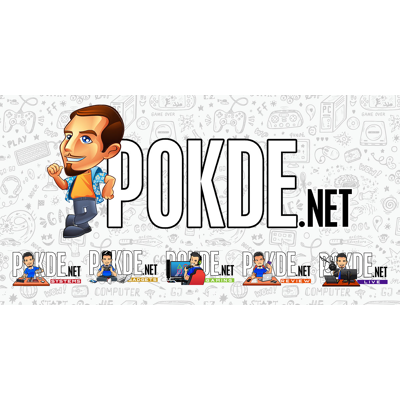 Overview
This year's Zenbook S 13 OLED has undergone a complete redesign - new chassis, new hardware. Let's find out if there's any improvements made along the way.
Positives
+ Amazing OLED display
+ Ultra-lightweight chassis
+ USB-A port is back
+ Decent thermals
+ Silent keyboard
Negatives
- Multi-core performance isn't up to par
- Onboard SSD lacks sequential I/O performance
- ASUS NumberPad is gone
- Speaker lacks bass
- Charging ports are only one-sided
- Fans create high-pitched whine
- No touchscreen
This year's rendition of ASUS Zenbook S 13 OLED has switched back to Team Blue CPUs, with a complete chassis and hardware redesign despite inheriting the same name from the previous year AMD-powered machine. Today we'll get into this model year 2023 version of the Zenbook S 13 OLED (SKU number UX5304V-ANQ195WS – in case you're wondering), and see what's new. Spoiler alert – they're completely different.
Unboxing
What you're seeing here is a very nondescript box until you look closer. The recycled material features the new 'A' logo faintly highlighted on the top of the box, but other than that there's literally not a single letter elsewhere. Charging cables are placed separately, making more efficient use of the space.
Unpack all the boxes and you get these items:
Power cable (UK, Type G)
65W power adapter (USB-C PD)
MyASUS leaflet
User guide
Quick start guide
Laptop sleeve
ASUS Zenbook S 13 OLED itself
Since we only have the review unit – the sleeve doesn't come included with us, but retail units will come with these included in-box.
Small tidbit: beneath the laptop box you'll also find this compartment revealing a grid artwork and a QR code on the lower right side. Scan it and it'll take you to your Instagram app to activate a filter – which I'm not entirely sure how it's supposed to work given that all it produces is an overlay of the "grid" into the app viewfinder when you aim your camera towards it.
Walkaround
This is a brand-new chassis for the Zenbook S lineup, with a lot of design differences. First off, the 'A' insignia is prominently featured on the lid of the laptop; and the keyboard now features the "boxed" design that somewhat resembles the redesigned Apple Macbooks. You get a huge touchpad that covers all available vertical space; meanwhile down the bottom you get two relatively tiny intake channels directly exposed to the cooling fans.
As far as I/O goes, it's pretty much your standard lightweight laptop's selection of ports. A single USB-A, two Thunderbolt 4 ports (either one can be used for charging, but it's on the same side anyways) a HDMI port that supports 4K high refresh rate outputs (it's version 2.1), and the venerable headphone jack. Should you need port expansions, the Thunderbolt ports should get you covered (they also double-up as DisplayPorts).
The webcam array features quite a few sensors, which of course supports Windows Hello face recognition; but you won't be getting fingerprint as a sign-in option. Also gone is the virtual numpad, and as gimmicky as that seemed to be for some, it's a bit of a shame isn't it?
Specifications
ASUS Zenbook S 13 OLED (UX5304V-ANQ195WS)
CPU
Intel Core i7-1355U (2P+8E – 10 cores, 12 threads)
RAM
16GB LPDDR5-5200, Dual channel soldered
Graphics
Intel Iris Xe Graphics (96 EUs)
Storage
Intel SSD 660p 1TB (PCIe 3.0 x4, M.2 2280)
Display
13.3″ 2.8K 16:10 IPS, 2880×1800@60Hz
100% DCI-P3, 550 nits peak brightness
10-bit color, PANTONE validated
Dolby Vision support, VESA DisplayHDR True Black 500
Glossy non-touch panel
Speakers
Downward-firing stereo speakers
Dolby Atmos support
I/O

2x Thunderbolt 4 (DisplayPort / USB-C Power Delivery support)

1x USB 3.2 Gen 2 Type-A
1x HDMI 2.1
1x 3.5mm headphone jack

Connectivity
Wi-Fi 6E, Bluetooth 5.3 (Intel AX211)
Battery
63Wh
Power Supply
65W, USB-C Power Delivery
Operating System
Windows 11 Home
Dimensions
296.2 x 216.3 x 10.9 ~ 11.8 mm
Weight
1.00kg
Performance
First things first – the Zenbook S 13 OLED is off to arguably a bad start here. Checking the model SKU number through Task Manager has revealed that inside this laptop sits a 5-years-old Intel 660p Series SSD, which runs on the dated PCIe 3.0 protocol despite the Intel 13th Gen chip supporting Gen 4 drives. Compare this to the predecessor and you see a sharp drop in sequential performance; however, in the more crucial random I/O metric, the new model does edge out the old one by some margin.
Despite having a newer Intel chip, the performance on the new Zenbook S 13 OLED is… middling. The Ryzen-powered predecessor, which packs all 8 full-size cores and 16 threads has left the new one in the dust, due to its core deficit – as much as Intel says the E-core technically counts as a 'core' (which bumps up the spec sheet to a "10-core CPU"), they're much weaker in performance and the lack of hyperthreading on them certainly didn't help this 2P+8E chip.
As for single thread, it's a clear lead over the AMD chip, however when compared to 12th Gen-powered laptops, oddly enough it's still behind some last-gen chips – even the Core i7-1255U in the ASUS Expertbook B9400 which, mind you, is this very chip's direct predecessor. You can of course crank the power to 24W by selecting Performance mode through MyASUS app, but we're testing out-of-the-box settings here (which consumes 19W on long-term workloads).
It's worth noting that despite the workload keeping the CPU pinned, the core temperature never exceeded 92°C (it thermal throttled, though). Long-term workload will keep the core temps around 80°C, which is likely to not burn user's laps (it's called a laptop for a reason) when the workload hits.
The trend continues – the Intel chip's onboard Xe Graphics (with 96 Execution Units) is no match to the AMD chip featuring in the previous-gen Zenbook S 13 OLED, so if you need that last bit of performance to play some light games or AAA titles on low settings, AMD is the better option given its 43% lead (and driver support is another thing to take account, but Intel is improving in this regard).
No surprises – the newer Zenbook S 13 OLED's onboard graphics sits on the lower end of the spectrum, with the previous-gen once again leading the chart with a huge 50% lead over the Intel-powered model.
Onto Novabench – the Zenbook does edge out the previous-gen Intel-powered Dell XPS 13 Plus, but loses out to its bigger-sized brother as P and H series enjoys a lot more power allocation to really stretch its muscles. (TDP/MTP is 45W and 28W respectively, FYI.)
The PCMark 10 test reveals the new Zenbook S 13 OLED does win, sometimes. Essentials gives Intel-powered Zenbook a convincing win; however both Productivity and Digital Content Creation are completely AMD's home field thanks to its superior number of cores and thus, compute power. Looking outside of the two laptops, and you see the Zenbook S 13 OLED pretty much is the highest score in terms of Productivity – if you ignore its more performant predecessor, that is.
Another win for Intel: the majority of E-cores sitting within the Intel Core i7-1355U finally proves itself in battery runtime. The Intel-powered Zenbook gets 10 hours 49 minutes of runtime, or roughly 100 minutes more (99 if you're counting) than the AMD-powered counterpart. It's also one of the best in terms of endurance as far as laptops in this chart are concerned.
The Good
ASUS is very proud with their OLED displays, and this is no exception. It's got all the things you could ask for as far as media consumption goes: HDR, 10-bit color, 1 million-to-one contrast ratio, color accuracy, gamut, 16:10 aspect ratio and 550 nits of brightness, which is very high among OLED panels. The only thing it kind of lacks is the refresh rate, but it's more of a nice-to-have rather than a practical advantage that it may provide.
The company also put its focus on sustainability, which is one of the highlights of this laptop. Much of the chassis contains recycled aluminum, recycled magnesium-aluminum alloy, recycled plastics, ocean-bound plastics and halogen-free PCB. The box packaging can also be upcycled into integrated laptop stand for better typing ergonomics.
Another strong point for the laptop is the chassis itself: at just 1kg, it's one of the lightest 13-inch laptops out there, and ASUS says it's the lightest 13-inch OLED laptop on the market right now. You can definitely carry it single-handedly no problem, and students would appreciate the lack of weight and footprint; also, the design perhaps looks the part as well.
The keyboard is a bit of an interesting case. Depending on your preference, you may like it or dislike it – the keyboard is clearly tuned for minimal typing noise, however that does come at a cost of typing feel which I'd describe as a bit "resistive". The initial actuation force seems to be higher than I expected, and the keystroke distance is definitely on the shorter side (which I often bottomed out). I personally find it serviceable despite my preference over clearer keystroke at the tradeoff of slightly more typing noise.
Microphone performance is decent – although it does seem to pick up more echo than I'd like. ASUS is handing off the noise suppression to their AI Noise Cancellation software for the most part (which MyASUS app warns does increase the battery consumption), so a noisier environment could get into the receiving end of the call fairly easily if you're leaving the microphone settings by default. Here's a test clip:
Meanwhile, ASUS has also fixed one of the downsides of the last-gen model by returning one USB-A port. It's not much (a mouse can already populate it), but it's better than carrying a USB-C to A dongle with you all the time just to connect someone else's USB drives. Just ask Macbook users. 
The Bad
On it's own, the Zenbook S 13 OLED is fine in terms of performance – you're not dealing with performance issues unless you do things that it's not quite supposed to do, such as gaming. However, this is not a vacuum, and the predecessor exists – in the form of Ryzen 7 6800U-powered machine that delivers so much performance on tap, it just makes all Intel chips on the same power category look considerably weak in comparison. Imagine a Zen 4 version of this laptop!
There's also another aspect of the performance that I have issues with, specifically cooling. The cooling performance is fine, great even – but the noise frankly is distracting with the very high-pitched whine that almost reminds you of your dentist visit. I'd strongly suggest you keep the fan profile on Silent, anything faster and you're hearing that whine until it stops spinning. That said, if you live in noisier environments, this may be less of a concern for you.
Like the Zenbook 14 Flip OLED, the I/O placement suffers from the same problem: both Thunderbolt ports are situated on the same side (left), so you can't switch the direction your cables are routed to which is one of the point of transitioning to USB-C charging in the first place. I'd rather see the USB-A switch places with one of the Thunderbolt ports so charging can be less restrictive, especially on tight spaces.
As for speakers, I do find it lacks in bass. Tuning EQ with the Dolby Access can only help so much, as the sheer volume imbalance across the frequency range makes it more of a speaker designed for conference first-and-foremost (it delivers clear audio, at least), so if you're listening to songs – get an external speaker, earbuds or a headset.
The redesigned chassis also drops the virtual numpad that's commonly seen in ASUS laptops before – we're not sure why, especially given the price it's asking for it'd be nice to have some exclusive touchpad features to differentiate itself from the ultralight laptop crowd. Also dropped: touch panels. Bummer. 
Verdict
Here comes the painful part – ASUS is asking RM5,999 for the Core i7 spec of the new Zenbook S 13 OLED, and it would probably have been fine… if not for the existence of the predecessor which sells for the same price, while offering vastly superior performance thanks to the powerful Ryzen chip. You do get slightly better battery life in the new model, so ultimately it depends on your priority – performance or battery life?
The new change of direction for the Zenbook S 13 OLED could be a risky one, given that we've already listed quite a few feature regressions across the board. Let's hope the Zenbook S "franchise reboot" would be for the better.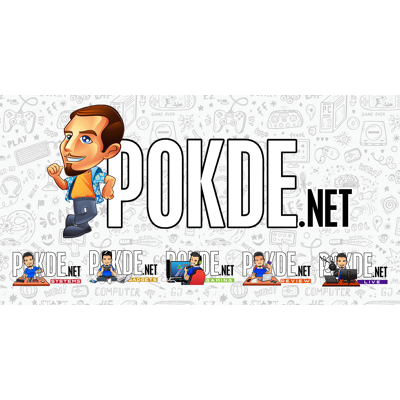 Big thanks to ASUS Malaysia for sending us this laptop for the purpose of this review.