Review
Asus Zenfone 2 Laser 6.0 Review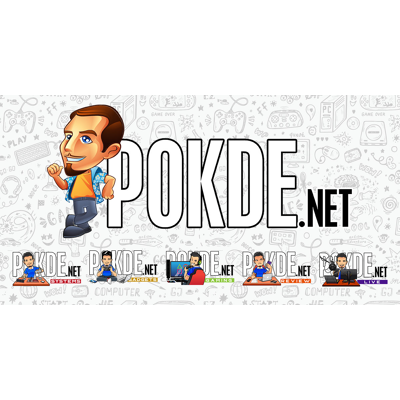 Positives
Larger display with 72% screen-to-body ratio
3.9mm thickness on the slimmest edge
Laser Auto-Focus with Laser Ruler app
Innovative loud speakers with crisp sound
Qualcomm Snapdragon 616 coupled with 3GB RAM
Negatives
Asus could start adding wireless chargers perhaps
The camera still has room for improvement
We are earthlings and over the years, we have understood that we are just different from one another. We have different taste and we react differently to different matters. Period. This is the baseline that Asus taps into and provides options to their end-users. As a person who meets with key personnels of large enterprises and corporations, I can assure you that providing options is really not an easy task. For each options, you have to allocate differences that are ample enough to touch the users sweet thinking spot, exploring areas that sometimes the users themselves probably didn't realize it.
What's the correlation to this article, you ask? We have reviewed the award winning Asus Zenfone 2 which by itself comes it's own breakdown of options, followed by the Asus Zenfone Selfie for the selfie lovers, Asus Zenfone 2 Laser which is a toned down version of the Selfie, announced the availability of Asus Zenfone 2 Deluxe for those who like a little fluff on their phones, the introduction of Asus Zenfone MAX for those with a busy life and the introduction of the Asus Zenfone Zoom for those who appreciate photography and technology innovation.
Asus didn't want to stop spoiling their customers with choices and here we are with the Asus Zenfone 2 Laser 6.0 tagged with the code ZE601KL. The most significant option in this device is that it's a 6.0″ phablet with a very good price tag. It carries the same aesthetics from the earlier Asus Zenfone 2 Laser and yet it feels totally different in the palms. If you are the type that likes more screen area to play with, this device might just be something that you would want to spend your precious money on.
Appearance
At first glance, the Zenfone 2 Laser 6.0 looks exactly like it's sibling – the Asus Zenfone 2 Laser so if you already have any of the Zenfone 2 series before, this will not be an alien device to you. The buttons positioning are at the same place they were before. And why not? Don't fix if it's not broken. I think the Zenfone 2 series have positioned their appearance in a very pleasant way removing all unnecessary side buttons, providing form and functionality at it's best.
The curved back cover is intact. The same brushed metal pattern is still etched to the cover, retaining the exquisite finishing yet at the same time not jeopardizing the signals of the device. The speakers are still at the bottom of the device, combined with the laser drilled holes to deliver music to your ears. The camera is symmetrically positioned with the LED flashlight placed across the Laser sensor, just above the volume buttons – that double as the camera shutter button (or zoom if you want to customize it).
Beautiful and graceful. That's the definition I like to give to the outlook of the Asus Zenfone 2 Laser 6.0 but does it have what it takes to rival it's siblings?
Specifications
CPU:
Qualcomm Snapdragon 616 Quad-core 1.7 GHz Cortex-A53 & quad-core 1.2 GHz Cortex-A53
RAM
3GB
Display:
6.0″, FHD (1080p) IPS LCD 16M colors at ~367ppi
Storage:
16GB internal (expandable with microSD up to 128GB)
Camera:
13MP f/2.0 PixelMaster with Toshiba sensor, 5P Largan (rear),
5MP f/2.0 (front)
OS:
Android 5.0.2 with ZenUI
SIM:
microSIM (dual SIM support) with LTE
Battery:
3000 mAh Li-Po (removable)
Performance
That leads us to under the hoods of this device. This time around, Asus decided to give the device a little more punch than it's younger brother. The Asus Zenfone 2 Laser 6.0 is powered by Qualcomm Snapdragon 616 chipset with an Octacore processor (Quad-core 1.7GHz Cortex-A53 & Quad-core 1.2GHz Cortex A-53 CPU) coupled to a 3GB DDR3 RAM. For the graphics, we are spotting a decent Adreno 405 GPU and all this will be churned out by the Android v5.0 Lollipop. With all that horses, I had some bad perceptions on the battery heat dissipation and consumption – to which I was actually proved pretty wrong! Kudos to Asus for picking the Snapdragon 616 rather than the Snapdragon 615 that I like to call the "dragon's breath".
The 3000 mAh Lithium Polymer (Li-Po) battery does deliver it's promises, providing you with enough juice to get through the day. While the quick charger was missing and I don't usually whine about the speed of charging if the device manages to pull through the day, I'm much more interested at hinting Asus to start moving towards wireless charging technology instead – which has been a missing feature in every Zenfone series device so far.
Well at least, they heard us the last time and have started making LTE standard in their devices now. Browsing is snappy with speeds fair enough for above average uses – even online gaming. The Asus Zenfone 2 Laser 6.0 can really deliver a punch!
User Experience
So how much overall weight does the extra inches contribute to the device? Unlike it's 5.5-incher sibling that was about 170g in weight, the Asus Zenfone 2 Laser 6.0 weighs around 190g. That's a pretty sweet figure considering most 6 inch devices are pretty heavy otherwise. The signature curve at the back feels just pleasant to hold this device, but it makes it harder to reach the far edges of the device – for which you can switch to one-hand operation mode instead. The NCVM (Non-Conductive Vapor Metallization) coating provides grip, is affordable, and doesn't mess with your device's signals. Asus proves that innovation doesn't always have to be fancy, but rather practical.
The front face of the Asus Zenfone 2 Laser 6.0 is donned by a 6-inch (duh) IPS LCD capacitive touchscreen that is capable of showering 16M colors at 1080 x 1920 resolution with a 367ppi pixel density. It is protected by the Corning Gorilla Glass 4 and multitouch comes standard. The device itself is only 3.9mm thick at it's thinnest edge. The iconic Asus concentric-circle design are still present on both front and rear keys with a precision of 0.13mm pitch that gives the Asus Zenfone 2 Laser 6.0 it's premium look. The Zen design has won the 2015 iF Design Award – which to be honest, comes at no surprise looking at how beautifully this device is crafted.
The Asus Zenfone 2 Laser 6.0 harnesses insanely incredible engineering where the screen-to-body ratio is 72%. Well, the reason why you are opting for a 6″ device is because you want more visual area, so Asus is giving you what you want. There are several colors to pick from (mine is the Sheer Gold), there's Glacier Gray and Glamour Red too. What I like the most about the color section here is that your device will come pre-set with the theme to match your color of choice. You can change it anytime, in fact you can even change the case and no one will ever know which one did it came with. But the fact that Asus actually cared to set the theme accordingly shows how much attention Asus puts into the tiniest details.
There are some things in smartphones that, once implemented, should not be removed as it breaks the "connection" with the users. For example, in some brands, their earlier versions don an SD card slot, they omit it in a later model, and then they bring it again in the next version. Same goes to dual-SIMs too. If I am given the option to have dual-SIM and now that you have decided to spoil me in carrying two sims, DONT remove it from your next generation because I will not spend more money to revise my behaviors. This is the part that keeps me into supporting Asus products. They have kept some of these "essentials" in the pocket of their devices so consistently, I have stopped questioning their availability. That said, yes, the Asus Zenfone 2 Laser 6.0 comes with a microSD slot for storage expansion up to 128GB and dual SIM, dual standby. I really don't have to elaborate this anymore. It's spot on, and some users are already sold at this point, let us know if you are one.
As far as the sound is concerned, Asus proudly declares that the Asus Zenfone 2 Laser 6.0 bears the loudest, proudest and greatest smartphone dual speakers. The dual-driver audio chamber is 50% larger, is built with five-magnet construction and metal voice coil to deliver powerful, emotional sounds in every scenario. This is based on their testing of up to 97.4dB where the frequency response measure result surpassed some of the key brands in the market. It's 41% louder, has 14% low-frequency extension and 12% less distortion. I won't elaborate this here. You should visit your nearest Asus concept store and check it out yourself. To make things even more insteresting, Asus has included their AudioWizard so you can select different modes to satisfy your eardrums in different environments. You might want to try the "gamming" mode too just to see if it's sticky :P
Now let's move to the part that you have been waiting for. The Asus Zenfone 2 Laser 6.0 has a 13MP PixelMaster camera with an f/2.0 aperture lens on it's rear. It's constructed with 5P Largan lenses, encases a Toshiba Sensor, is assisted by Laser for quicker Auto-Focusing and provides you the option to snap with a dual LED Real Tone Flash. So what does this mean? You can start capturing high-resolution photos with zero shutter lag to begin with. The laser auto-focus helps in focusing rather than using the conventional digital focus in which the focusing speed is now at 0.03 seconds. Now, a tap is all it needs to immediately switch the depth-of-field of your image to a different target object – and it does this in a split second! Not just that, under dim light conditions, conventional focusing struggles really hard (nearly impossible) while the Laser is not affected at all. In close-up photography, the laser auto-focus accelerates photography, compensating the extra distance created by the lens receding during framing. If you are familiar with Infrared Spectrometry, the concept is almost the same. The infrared laser "fires" a wavelength of red light and waits for the return signal to measure the distance from the sensor. Basically, triangulation sensors measure the location of the spot within the field of view of the detecting element to achieve accurate distance estimations. Yeah, it was not easy for me to digest it too :P
What is standard in the camera? PixelMaster! Asus Zenfone 2 Laser 6.0 carries the PixelMaster badge providing industry-leading Low Light mode by employing pixel-merging technology to capture up to 400% brighter photos in dim lighting – without a flash. The SuperHDR mode lets you see clearly through daytime shadow and Super Resolution mode helps you to capture ultra-detailed images at resolutions of up to 52MP. The front camera is a 5MP f/2.0 with selfie panorama capabilities. Your main goal was not selfie when you got this phone – we have the Zenfone Selfie for that, so I'm not going to elaborate it further.
I've talked endlessly about the ZenUI and I really don't want to make this long post any longer. However, there is a new addition to the ZenUI family – the Laser Ruler which blew my mind into how Asus uses innovation into various ways! I tested out the Laser Ruler and I was really surprised with the accuracy that it managed to achieve. If Samsung implemented the digital ruler in their Note Edge back in the days, Asus totally changed the game by using the Laser to measure. Also, if you buy this device, you can enjoy 100GB of FREE Google Drive Storage for 2 years! This offer is valid until April 1, 2018.
Conclusion
For the wide screen lovers, the price tag of this device is definitely eye catching. The Asus Zenfone 2 Laser 6.0 is densely packed with features and delivers what it promises. Asus has always been all about innovation and I would love to see how they start adding the still missing puzzles like wireless charging and how they can turn it into a mind blowing feature. The camera has a LOT of potential but it's time for Asus to up the ante and rival their cameras with makers like Apple, Samsung and Huawei. The technology is here, but it's still not fully-utilized in my humble opinion.
Additional Note: Perhaps there could be a little more significant naming convention to this device. When we went to the shops to purchase a screen protector, some of the shops actually argued with us calling it a Zenfone 6. LOL
Well, we're giving a chance to Asus for converting our Silver to Gold! :)