Review
Edifier G4 SE Gaming Headset Review — simplicity at its best?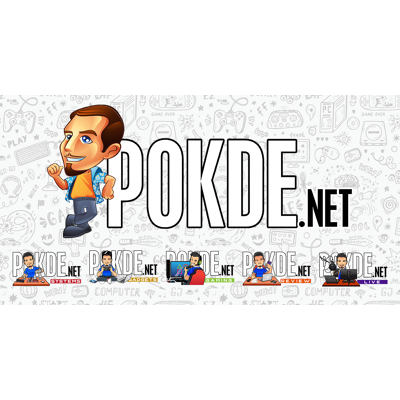 Overview
Simple and affordable, the Edifier G4 SE takes what was good with the original Edifier G4, distilled it down and now is marketed as an affordable sub-RM200 gaming headset. While you can expect Edifier to deliver in terms of sound quality, the design and comfort might need a few tweaks...
1 Year Local Manufacturer Warranty
Positives
+ Simple construction avoids points of failure
+ L-shaped 3.5mm connector is convenient for use for mobile gaming
+ Good sound quality with nice bass and highs
+ Microphone does a decent enough job
+ Affordable
Negatives
- Glossy plastic is easy to scratch and smudge
- Volume slider is a bit too fiddly
- Can get uncomfortable over longer wearing sessions
Edifier makes some awesome audiophile-grade stuff, but they also make gaming-oriented headsets. Slapping "gaming" on anything is usually a good way to jack up the price and charge premium prices for regular hardware, but Edifier actually makes entirely different designs for their gaming headphones as compared to their more consumer-centric headphones, for better or worse. So today we will be taking a look at the Edifier G4 SE, which is actually very similar to their last-gen flagship Edifier G4 7.1 gaming headset, but drops the USB DAC for standard analog inputs. That also allows Edifier to price the Edifier G4 SE at a slightly more accessible price range, which might make it appeal to more gamers.
Unboxing
Edifier's packaging is simple as always. As a gamer-oriented model, they went with the black-red color scheme, which is as classic as it gets for the "gamer" aesthetic. And yes, the headphone itself comes in black and red too.
The back of the box lists out more of the features of the Edifier G4 SE, which actually reveals that it is quite similar to the original Edifier G4, with the exception of the input. Somehow Edifier also thinks that high glossy plastic is a selling point for the Edifier G4 SE.
As customary of Edifier's products, there isn't a lot that comes in the box. You get a Y-splitter to convert the combo 3.5mm jack to separate mic-in and audio-out, allowing you to use it with your desktop PC or certain laptops, some documentation and the headphone itself. The splitter measures 70 cm long, letting you extend the reach of the Edifier G4 SE if you are seated further from your system.
Appearance
If you are a fan of glossy plastic, well, you are in luck. The Edifier G4 SE's earcups are made nearly entirely of that material, with the exception of the metal mesh inset in them to give off a more premium vibe. Behind the mesh lies what looks like a driver, although I am pretty sure it's just an ornamental piece. The microphone is retractable, so it doesn't get in the way if you just want to use the Edifier G4 SE as a regular headphone.
Luckily, the headband is not made of glossy plastic. I would say Edifier did a good job with the earpads with a nice contrast of red and black, and also throwing in red padding for the headband. It's a small touch to add a bit of style to this rather basic headset, but I like it. Simplicity is the name of the game here, as there are no swivel joints or hinges which may break, with the only concession to comfort being the extending arms to fit larger heads.
Edifier G4 SE Specifications
| | |
| --- | --- |
| Drivers | 40 mm NdFeB dynamic driver |
| Frequency Response | 20 Hz – 20,000 Hz |
| Sensitivity: | 101 dB |
| Impedance: | 24 Ω |
| Headphone Type | Closed-back, over-ear |
| Microphone Type | Omni-directional pick up, retractable |
| Connection | 3.5 mm combo jack, gold-plated (Y-splitter included) |
| Cable length | 1.3 m + 0.7 m splitter cable |
| Noise-cancelling | N/A |
| Weight | 260 gram |
| Colour | Glossy black with red accents |
User Experience
Edifier seems to have taken into consideration the popularity of mobile gaming nowadays, and thus decided to equip the Edifier G4 SE with an L-shaped 3.5mm connector. This allows you to use it when gaming on smartphones a bit easier as you won't have to worry about it getting in the way of your hand. There's also a button for you to control your audio playback or end calls with, with is pretty nice. The niceness doesn't extend to the volume slider though, as it is a bit too smooth and accidentally changing the volume is way too easy. I would have preferred a stiffer slider just to prevent that from happening.
My main complaint with the Edifier G4 SE starts as soon as I put it on my head. The rather stiff headband coupled with the lack of any hinges or joints to help the earcups conform to my head made it rather uncomfortable to wear for long periods. I may have been spoiled by my super-comfy Cooler Master MH752 which comes with all the necessary moving parts, but the single-piece headband and thin padding for the headband of the Edifier G4 SE just doesn't cut it. It's fine for about 30 minutes or so, but any longer and it starts to get a bit uncomfortable at the top of my head. Due to the lack of hinges and swivels, portability also goes out the window.
Audio wise, the Edifier G4 SE is clearly tuned for a "fun" sound profile. For games, this is quite an excellent pair of headphones, with deep, punchy bass in addition to clear highs, great for those immersive explosions and gunshots. Music also sounds great thanks to the surprisingly good clarity on display. The more discerning of listeners might frown at the boosted low frequencies, but it's good that it didn't result in a mid-bass bloat that can be quite disgusting to listen to. One thing I found a bit lacking was sound stage, which can be quite important for gamers, especially in first-person shooter titles.
The Edifier G4 SE's microphone picked up quite a bit of static noise and does not feature any noise cancellation features, which might be a bummer. If you own a loud mechanical keyboard, all the noise will get picked up by the microphone without any filtering. There's also quite minimal dynamic range, so you might sound a tad flat when conversing with your friends.
Conclusion
At its current price of RM179, the Edifier G4 SE is actually a great offering for its price. Sound quality is excellent, but comfort is a bit lacking, so I would recommend you to try it on first before buying it, if possible. It might fit you just fine, or it might not. The microphone is also pretty decent for a headset in this price range, and while it did pick up quite a bit of static noise in the background, I guess that's still acceptable with Discord offering a noise cancellation feature built-in nowadays.
Our thanks to Edifier Malaysia for sending over the Edifier G4 SE for review.