Review
GIGABYTE AORUS 15G XB Review — a serious gaming machine!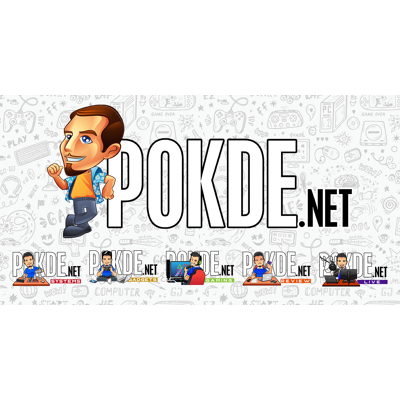 Overview
GIGABYTE's latest gaming laptop, the AORUS 15G, packs the latest 10th Gen Intel Core i7-10875H and the NVIDIA GeForce RTX 2070 SUPER Max-Q into a deceptively sleek package. It also packs quite a few nice surprises that we didn't quite expect, which is pretty sweet.
Positives
+ Sleek design with nice gunmetal finish
+ Good specifications across the board
+ Adjustable performance profiles are pretty helpful
+ Easily upgradeable
+ Great 240Hz display offers gamut coverage and color accuracy too
+ OMRON mechanical keyboard offers a great typing experience in a laptop
+ Cooling system ensures that the keyboard always feels cool to the touch even when under load
+ Nice array of ports
+ Pre-installed software are actually useful
Negatives
- Very limited storage out of the box
- Fans are whiny at lower RPMs
- Clicky keyboard might not be everyone's cup of tea
- Edges of the palm rest area are sharp
We have checked out the GIGABYTE AORUS 5, as well as their GIGABYTE AERO laptops. All of GIGABYTE's laptops are capable of gaming, although the AERO lineup is targeted towards content creators, while the AORUS series is designed for gamers. GIGABYTE's laptops generally offer a more understated look, and today's GIGABYTE AORUS 15G isn't too far off. This is a very interesting laptop, with plenty of cool hardware features packed into a deceptively sleek machine.
Unboxing
In the box for the GIGABYTE AORUS 15G, GIGABYTE threw in a pretty standard looking 230W power adapter, some basic documentation and also a thermal pad for you to cool the second SSD you can throw into the system. Pretty thoughtful of GIGABYTE. There's also a QR code for you to claim some freebies from GIGABYTE.
Appearance
GIGABYTE claimed that the design is supposed to evoke imagery of performance cars, and I do think they managed to get there. There is an abundance of clean lines, and the entire laptop comes in a sleek sandblasted gunmetal grey finish. The logo here also only lights up in white, which further enhances that clean aesthetic.
Half of the underside of the laptop is essentially just a large mesh, with ribs running across the mesh for structural support. Airflow is guaranteed here, and it does seem to be doing a pretty good job at keeping dust out of the fans, as you can see a slight build up of dust on the mesh filter. The speakers also fire out the bottom of the laptop, which is a rather common design choice in today's laptops.
The first thing that you will notice when you open up this laptop, is just how insanely narrow the bezels are around the 15.6″ display. GIGABYTE also wasted no space on the lower half, with a full sized keyboard featuring a numpad as well. The sharp edges around the sides don't exactly bode well for a nice typing experience, but more on that later.
GIGABYTE AORUS 15G Specifications
CPU
Intel Core i7-10875H @ 2.3GHz (up to 5.1GHz Boost), 8C/16T, 45W TDP, 14nm
RAM
16GB DDR4 2933MHz (2 x 8GB SO-DIMM), dual-channel
GPU
Intel UHD Graphics 630
NVIDIA GeForce RTX 2070 SUPER Max-Q
Storage
512GB Intel 760p PCIe 3.0 x4 NVMe SSD
1 x M.2 SATA/PCIe slot vacant
Software
Microsoft Windows 10 Home
GeForce Game Ready Driver v456.71
Control Center
Nahimic
AI Gaming & Professional
Killer Control Center
Connectivity
Killer Wi-Fi 6 AX1650 (WiFi 6, up to 2.4Gbps)
Bluetooth 5.0 + LE
Killer Ethernet E2600 (Gigabit LAN)
1 x Thunderbolt 3
3 x USB 3.0 (Type-A)
1 x UHS-II SD card reader
Display
15.6″ FHD (1920 x 1080) Sharp LQ156M1JW03 IGZO LCD panel, 240Hz refresh rate, 72% nTSC, Pantone Certified
1 x HDMI 2.0
1 x miniDP 1.4
Audio
2 x speakers
1 x combo jack
Power
230W power adapter
94WHr Li-po battery
Dimensions
356 × 250 x 25 mm
Weight
2.2kg
Performance
Storage
The Intel 760p should technically perform much faster, but somehow we are only seeing 2.5GB/s read speeds here. Samsung's high-end SSDs might offer even better performance, but the main issue here is that 512GB isn't really enough for a high-end gaming laptop, considering that games can take up to 250GB nowadays.
CPU & GPU performance
So while we will take a closer look at the Control Center software suite, it does offer quite a lot of tuning options. Aside from your usual fan controls, which we will be set to the "Gaming" preset, there's the CPU and GPU power setup. Here is what the toggles correspond to:
CPU

Eco

: 38W


Normal

: 45W


Sport

: 52W


Sport+

: 58W


Turbo

: 62W
GPU

Maximum

: 80W


Turbo

: 90W
We will be testing at the maximum power limits, which means Turbo for the CPU and GPU. It's actually running the CPU above Intel's specifications for the Intel Core i7-10875H, which is the Normal power limit of 45W. But we are testing what the GIGABYTE AORUS 15G is capable of and not the CPU per se, so let's go.
Cinebench sees the GIGABYTE AORUS 15G pull excellent single-core performance, but multi-core performance isn't really as nice. Possibly due to the restrictive power limit, even with the 62W PL1 limit.
Overall gaming performance probably isn't as affected though, with it pulling better performance than the other i7-10875H+RTX 2070 SUPER Max-Q laptop we have tested. In fact it comes really close to the i9-10980HK+RTX 2080 SUPER Max-Q laptops, which is interesting to see.
The GIGABYTE AORUS 15G appears to be better than the other similarly specced laptop at raytracing in 3DMark Port Royal, although it does fall behind the GeForce RTX 2080 SUPER Max-Q options, which is to be expected.
The Superposition benchmark is less dependent on CPU performance, and presumably the 90W power limit for the GeForce RTX 2070 SUPER Max-Q in the GIGABYTE AORUS 15G gives it an upper hand here, allowing it to pull quite a fair bit ahead.
Overall performance in PCMark is good, with excellent scores across the board, including in Digital Content Creation which is something that you can really indulge in, but more on that later.
Gaming performance is pretty great too, with the GIGABYTE AORUS 15G delivering close to 60 FPS or above 60 FPS in most games at maximum graphics. The only game that can really take full advantage of the 240Hz display is Rainbow Six Siege. Besides, you won't need 240Hz to enjoy a AAA title and its beautiful graphics. High FPS and refresh rates generally benefit competitive esports titles, which the GeForce RTX 2070 SUPER will make light work of.
Cooling
For the cooling section, we decided to test the cooling system in the GIGABYTE AORUS 15G in both the maximum power mode as well as the lower power limit mode. The same Gaming fan profile is used here for both runs.
With the CPU limited to 45W and the GPU limited to 80W, the CPU runs at just around 2.5GHz, with low dips to around 2.0GHz, due to how Realbench uses the iGPU as well. So the CPU portion only has like 25W to work around with, with the iGPU using up the remaining 15W. With the more conservative power limit, the Intel Core i7-10875H remains below 90°C at all times, with the average temps hovering around 86°C. Meanwhile the GPU runs at an average of 1416MHz with the 80W power limit, and tops out at below 85°C, with average temperatures of around 82°C.
Cranking things up a notch we see the CPU able of hitting 3.0GHz on average, with the lowest frequency observed being 2.6GHz. The higher power limit allows the CPU section to draw around 40W, thus the significantly higher clocks here. However the higher power limit also results in higher temperatures, with peaks of around 92°C and average temps of 90°C. It actually starts to thermal throttle slightly, thus we don't actually see the CPU being able to draw the full 62W PL1 limit, and instead the power draw averages just 54W. On the GPU we see temperatures averaging 84°C, with average clocks at 1521MHz. Pretty nice bump there, with barely any effect on the temperature.
Opening up the GIGABYTE AORUS 15G, we see that the cooling on the GIGABYTE AORUS 15G is pretty straight forward. You get heatpipes and you get two big fans, which can easily draw in fresh air from the large mesh areas on the bottom cover. GIGABYTE claims a five-heatpipe cooling solution, despite us only spotting four here. There is actually another one under the heatspreader near the left fan, meant to keep the VRAM modules cool. On a side note, I appreciate GIGABYTE's effort to keep the RAM and SSD in upgradeable positions, so you don't have to take apart the whole laptop just to upgrade them.
Battery life
Battery life is not going to be the GIGABYTE AORUS 15G's strong suit, even with a massive 94WHr battery. Considering just how much hardware it packs, it is understandable. If you are planning to work for more than a few hours, make sure to pack your power adapter.
User Experience
Lights and Sound
The display here is good, with a 300 nits max brightness. That's accessible by switching off the PANTONE Calibrated profile, as the profile drops the brightness down to 258 nits. Overall color gamut coverage is pretty good, with the color accuracy is rather spot on too, perfect for the gamer who wants to throw in a bit of content creation into the mix. Coupled with the high 240Hz refresh rate, everything from games to moving a window around the desktop looks smoother. The display is definitely one of the GIGABYTE AORUS 15G's strong suits.
Audio on the GIGABYTE AORUS 15G is rudimentary. While GIGABYTE did load the GIGABYTE AORUS 15G with Nahimic's software, it can only do so much with the rather lackluster hardware setup here. The downward firing audio offers a sufficient amount of clarity in the highs, but definitely lacks oomph when it comes to the lower frequencies. Well, not too surprising when you only have two 2W speakers pulling all the weight here.
As evident in the image above, there is really no room above the display for a webcam. So instead GIGABYTE decided to cram it into the lower half of the GIGABYTE AORUS 15G, right above the keyboard. Previous AORUS laptops had the camera up above the display, but it seems like the GIGABYTE AORUS 15G takes a page out of the AERO series, but adds on to that with a physical shutter for privacy. Nifty.
Keyboard and Trackpad
Right under the keyboard is the sweet mechanical keyboard. Your regular laptops, which more often than not will sport scissor switches, have come a pretty long way from the mushy keyboards of the past, but these here are on a whole other level. They offer a lot of travel, and has a very audible click that fans of blue mechanical switches will enjoy. The effort to cram these switches into a laptop this thin and light is also commendable, as while mechanical keyboards in laptops aren't exactly novel, they are usually found in much bulkier desktop replacement models.
Personally, I would have preferred a more subtle tactile feedback without the noise, something like what Cherry MX Brown switches offer, but I guess GIGABYTE wanted to offer a much more noticeable difference from your average laptop's keyboard.  Another thing I didn't quite like was the sharp edges of the palm rests, making typing on it a rather uncomfortable experience for my wrists.
Aside from what you can see, there's also more than meets the eye. On top of offering more travel than your average gaming laptop, the GIGABYTE AORUS 15G's fans also pull fresh air through the keyboard for cooling, with the added bonus of keeping the keyboard itself cool during intense gaming sessions. It does prove effective, with the keyboard not even warming up in the slightest in our benchmarking runs, but it raises the question about how long will it be able to suck air through the gaps of the keyboard before dust clogs them up, or worse, clogs up the mechanism of the switches. I do believe GIGABYTE has done their fair share of R&D before bringing the GIGABYTE AORUS 15G to market, so hopefully it won't be an issue down the line.
The trackpad on the GIGABYTE AORUS 15G comes with a fingerprint scanner crammed into the upper left corner. Few gaming laptops actually come with a fingerprint sensor, so I am glad to see one here. While having the fingerprint sensor in the trackpad keeps the overall aesthetic much cleaner, it does mean that one corner of the trackpad becomes useless in daily navigation. I believe most people will eventually get acclimatized to not use the trackpad in that region, but for someone who's used to using the full trackpad, it can get a bit annoying. The lack of discrete clickers is also quite irksome, as it will occasionally erroneously decide that my thumb on the left click button as a part of a multi-finger gesture, when all I wanted to do was to select multiple objects. Aside from that, it works quite well, and I have no issues using the GIGABYTE AORUS 15G without a mouse when writing the better half of this review.
I/O Ports
When it comes to the I/O, I think it is fair to say that GIGABYTE left no stones unturned. You get a Thunderbolt 3 port, UHS-II card reader and two USB 3.0 ports here on the right. The inclusion of not only a card reader, but a UHS-II one, indicates that GIGABYTE really thought about the photographers and videographers out there who might own a fast memory card. On top of that, Thunderbolt 3 opens up plenty of options for you to connect external GPUs, anything that can make use of the sweet 40Gbps speeds or maybe just daisy-chain a few monitors.
Speaking of monitors, you can also connect more displays to the more standard HDMI 2.0 port, or the miniDP 1.4 output. There's another USB 3.0 port here too, for a total of three USB 3.0 ports on the GIGABYTE AORUS 15G, as well as the combo headphone jack. GIGABYTE also didn't forget about the ones who preferred a wired connection, with a LAN port here powered by the Killer E2600 Gigabit controller. Overall, the GIGABYTE AORUS 15G offers a pretty good selection of physical connectivity options, which is great to avoid the ridiculousness of having to look for a dongles just to plug in a mouse.
Pre-installed Software
Now here's where GIGABYTE tries to distance themselves from the competition. While most laptops will offer some form of software control over the power profile, the GIGABYTE AORUS 15G goes a step further by baking in Azure AI to do the job for you. We mentioned the power profiles you can switch between to change the power limit of the CPU and GPU, and you can go about it manually. You can also change the fan profile manually, or create your own. There's a pretty wide selection of RGB effects for the per-key RGB lighting on the keyboard as well. GIGABYTE's Control Center is really great in terms of customizability.
But say you don't feel like tuning the fan profile yourself, or you think that AI will know how to extract the best performance out of the GIGABYTE AORUS 15G for a given task, well, that's where the AI comes in. It can automatically switch the fan profile and power limit of the CPU and GPU depending on the task you are running, making for a slightly more optimized user experience. It might not deliver the absolute best, but it does try its best to help out. I am personally not a big fan of it, but I am sure there will be some who enjoy the automation of a menial task.
Nahimic is where you get to tweak the audio output and Killer Control Center is where you can prioritize the network bandwidth, depending on your usage. Both are very mature software and offer plenty of features to play around with, so they can be considered added value on top of the great AORUS Control Center that GIGABYTE offers.
Conclusion
GIGABYTE did a great job with the GIGABYTE AORUS 15G. From the clean lines which emulate a performance car's design, to the excellent choice of components seen across the laptop, it is an exceptional machine. There are very few flaws with this laptop aside from the rather limited storage capacity, but about the rest of them, I would really have to be really nitpicky to call them out.
Like how the edges of the palm rests are just a bit too sharp, and how the fingerprint sensor takes up a bit of the trackpad, or the fans that can sound quite annoyingly whiny at the lower RPMs, but aside from that, it is a solid option. One thing I really appreciated was how the keyboard stays comfortably cool under load, and the draft over them definitely feels good, especially if you have sweaty palms.
For RM10 499, I think the GIGABYTE AORUS 15G is definitely worthy of consideration if you are looking for a gaming laptop that looks good, performs well, and doesn't come in black. If you prefer a different set of specifications, you can also check out the full list of configurations that you can get the AORUS 15G in here.
Our thanks to GIGABYTE Notebook Malaysia for sending us the GIGABYTE AORUS 15G for review. You can check it out on Lazada via the link here.