Review
GIGABYTE AORUS Liquid Cooler 240 Review — performs as good as it looks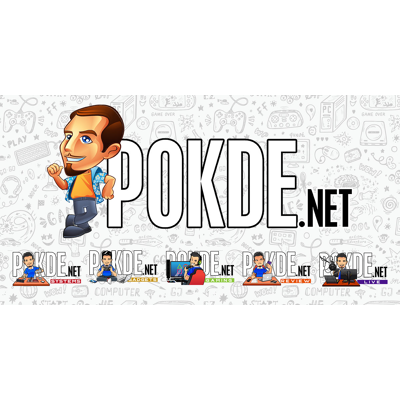 Overview
GIGABYTE takes an Asetek Gen6 cooler, slaps on their own design language and a LCD display to give rise to the AORUS Liquid Cooler 240, delivering performance that's as mind-blowing as its design.
3 Year Manufacturer Warranty
Positives
+ Classy yet aggressive design
+ Large screen is awesome to customize
+ Amazing pre-installed thermal paste
+ Excellent cooling performance
Negatives
- Cable management can be a pain
- Requires two separate software to work
Well, the name is pretty self-explanatory, no? GIGABYTE announced their latest AIO cooler back in September, with one of the main unique features of the cooler being its LCD display on the cooler. Now this isn't the first cooler with a display, but as far as I know this is the first with a LCD display. Without further ado, let's check out the GIGABYTE AORUS Liquid Cooler 240.
Unboxing
The packaging of the GIGABYTE AORUS Liquid Cooler 240 is pretty flashy. There is almost no chance you will miss it with a total of four AORUS emblems and bright orange text on the front side of the box. There's no information whatsoever here.
Over on the back are some specifications and more descriptions of the GIGABYTE AORUS Liquid Cooler 240. Overall, it looks like a pretty standard 240mm AIO, with the exception of the LCD panel housed in the pump module.
After pulling out everything from the thick foam blocks that keep them secure during shipping, this is what we get with the GIGABYTE AORUS Liquid Cooler 240. Two 120mm fans, the AIO system, an Intel backplate, an AMD mounting system and a bucketload of screws to mount everything.
Appearance
Let's take a look at the pump module first. At the top here is the LCD screen, which is currently off. The pump cover is made of aluminium, with a nice matte finish to not attract too much attention away from the display that would be the highlight of the GIGABYTE AORUS Liquid Cooler 240. And yes, there is a whole mess of cables snaking out of of the pump, which means you will have to be pretty good at cable management to handle it.
It's rather tall too, with a slanted cut to add a touch of style to what would otherwise be a weirdly tall cylinder on your CPU socket.
The GIGABYTE AORUS Liquid Cooler 240 comes with pre-applied thermal paste on the copper coldplate, and it's definitely something you won't want to scoff at. More on that later. The coldplate here is machined to a smooth finish, although it's still quite far from a mirror finish.
Meanwhile, the 240mm radiator is rather standard. The fin density is similar to what you get with many other AIOs in the market.
What's a bit less common is the design of the fans. On the edges here we get some lines which most of us won't ever see anyways. But the frame of the fans included with the AORUS Liquid Cooler 240 is rather unique as well.
Instead of your regular boxy frame, the frame of the fans here are asymmetrical. If mounted in a "pull" configuration, you would only have two contact points with the radiator, with the other two corners not touching whatever it's mounted to.
The fan hub is rather large. The steeply angled fan blades bodes well for static pressure too. There are two cables running out of the fans, one for power and another for the addressable RGB lighting.
The LCD here measures 60mm in diameter (~2.36″), which gives you plenty of room for customization. There are a number of different presets, but we will get into that later. Instead of just slapping on a rectangular screen and calling it a day, GIGABYTE actually went with a circular display for the GIGABYTE AORUS Liquid Cooler 240, and it looks fantastic. No LEDs, as all the colors you see on the pump will be thanks to the screen. A really awesome design, I must say.
The fans are all ARGB, and as you can see here, really glows bright. Colors are also very vibrant with the translucent fan blades diffusing the light from the LEDs in the fan hubs. Absolutely beautiful.
Specifications
GIGABYTE AORUS Liquid Cooler 240
CPU socket compatibility
Intel LGA 115X / LGA1366 / LGA2011-3 / LGA2066
AMD AM4 / TR4(with mounting bracket included in the CPU package)
Radiator dimensions
272 x 121 x 27 mm
Fan(s)
Size
120 x 120 x 25 mm
Quantity
2 pcs
Speed
250 ~ 2500 rpm (±10%)
Airflow
59.25 CFM (max)
Air pressure
3.51 mmH2O (max)
MTTF
70 000 hours
Noise
39.5 dBA
Pump
Size
80 x 80 x 60 mm
MTTF
N/A
Noise
N/A
Included accessories
AMD mounting bracket, LGA 115X mounting backplate, user manual, lots of screws
Warranty
3 years
GIGABYTE didn't reveal any information about the pump's life expectancy or even the RPM and noise, but upon testing we see that it runs up to around 2790 rpm. We also found that our fans ran at up to 2700 rpm, or at least according to AORUS Engine.
Pokde Benchrig
| | |
| --- | --- |
| CPU | Intel Core i7-5820K @ 4.125 GHz |
| Motherboard | ASUS X99-Deluxe |
| GPU | ASUS ROG Strix RX 480 8GB OC |
| Memory | 4 x 4GB Kingston HyperX Predator 3000 MHz CL15 |
| Storage | Kimtigo 120GB SSD |
| Power Supply | Cooler Master V850 |
Testing Methodology
Our Intel Core i7-5820K CPU will be clocked at 4.125 GHz, with a Vcore of 1.11V set in the BIOS. The thermal paste of choice will be the MasterGel Maker, sponsored by Cooler Master. To test the performance of CPU coolers, we run LinX 0.6.5 for 45 minutes, with a problem size of 23118. The fans (and pumps, if available) will run at maximum speed to gauge maximal performance. Ambient temperatures are fixed to 25°C, in an air-conditioned room. Noise levels are recorded approximately 50cm away from the bench rig.
Installation
Based on the latest Asetek Gen6 liquid cooler design, the mounting mechanism of the GIGABYTE AORUS Liquid Cooler 240 is pretty straight forward. If you are using an Intel CPU, you don't even need to twist off the pre-installed retention mechanism. If you are using an AMD one, you will have to swap it out for the AMD mounting kit.
Now, we use an ageing LGA2011v3 board for our testing, so mounting liquid coolers are an even easier task. Just screw on the stand-offs and start mounting the cooler. For the lesser LGA115x or LGA1366 boards, you will need to use the included plastic backplate.
The thermal paste here on the AORUS Liquid Cooler 240 offers excellent coverage even for our large-ish Intel Core i7 5820K. As we do our testing with Cooler Master's MasterGel Maker, we collected some data with the pre-applied thermal paste before cleaning it off and applying our own thermal paste. The difference? Well, we didn't actually find a single degree of difference, which just means that GIGABYTE used some quality paste here.
Much less fun is the mess of cables, as the pump module connects to the two fans via four cables, to the motherboard via a USB header and draws power via a SATA cable. If that sounds scary, it's because it actually is.
Performance
The GIGABYTE AORUS Liquid Cooler 240 is the best cooler we have tested. It kept our Core i7 5820K below 72°C, which is the best we have seen thus far. It handily outperformed the other coolers based on the same Asetek Gen6 platform too.
While noise levels of the GIGABYTE AORUS Liquid Cooler 240 are a bit higher than the competition, I would say it makes up for it with the performance offered. 46.2 dBA is rather audible, and I would recommend you to set it below the maximum RPM to enjoy a quieter system.
User Experience
To be able to customize the GIGABYTE AORUS Liquid Cooler 240, you will need to install two apps: RGB Fusion 2.0 and AORUS Engine. The latter is more for customizing the LEDs on the fans as well as to change up the mode of the GIGABYTE AORUS Liquid Cooler 240's display, but the latter is more performance-oriented, with options to play with the pump and fans' RPM curve.
With that said, GIGABYTE has oddly decided that AORUS Engine is where they want to put the option to upload custom images or custom text to the GIGABYTE AORUS Liquid Cooler 240. And there's also no support for GIFs, with a peculiar demand for only BMP images. Oh well. But aside from these minor quirks, this system works rather well.
Conclusion
GIGABYTE asks for RM879 for the GIGABYTE AORUS Liquid Cooler 240 on their official Lazada store, although you can get it for quite a bit less from other resellers. If you are solely looking at performance, you might be able to get a better deal by opting for other coolers, but for customizability, nothing touches this. It's one of three AIOs with customizable displays that we have tested. It's the most affordable of the three, and yet performs the best out of them. What more can you ask for?
Our thanks to GIGABYTE for sending us the GIGABYTE AORUS Liquid Cooler 240 for review.