Review
GIGABYTE VISION DRIVE 1TB Upgrade Kit Review — Speed On The Go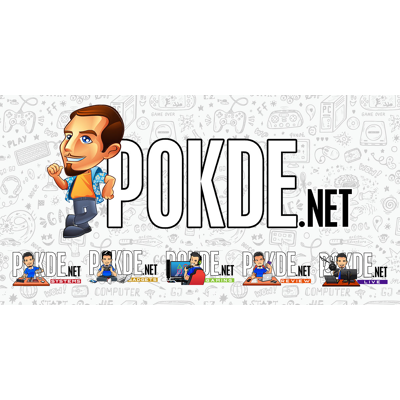 Overview
The GIGABYTE VISION DRIVE 1TB Upgrade Kit offers a big yet portable storage that comes with read and write speeds of up to 2GBps, making content creation and data backup easier.
GIGABYTE VISION DRIVE 1TB Upgrade Kit - RM900
GIGABYTE VISION DRIVE 1TB - RM850
Positives
+ Simple yet clean look
+ Read/write speeds are decent
+ Heatsink does the job in cooling
+ Easy to carry around thanks to the pouch provided
Negatives
- Pricey
- Size is kind of big for an external SSD
We'll be looking at GIGABYTE's new external SSD offering in this GIGABYTE VISION DRIVE 1TB Upgrade Kit review. Curious on how it performs? Let's get straight into it.
Unboxing
The GIGABYTE VISION DRIVE 1TB Upgrade Kit comes in a rather big white box, with some of the most noteworthy features being listed on the rear.
There's two options for the kit, with ours being the one that comes with the USB 3.2 2×2 PCIe expansion card. Here are the items that you can expect to find inside the box:
The VISION DRIVE 1TB SSD itself
Pouch
Documentations
USB 3.2 2×2 PCIe expansion card
USB Type-C to USB Type-C cable
USB Type-C to USB Type-A cable
Appearance
As you can see here, the drive comes in a white enclosure and it's is pretty big for an external SSD. Other than that, there the VISION branding on the bottom right.
On the bottom, there are 4 rubber grips on each corner which will reveal the screws that hold the enclosure in tact if you pull them out. There's also a mesh beneath and the sides which helps with airflow too.
With our unit being the Upgrade Kit, it comes with a USB 3.2 2×2 PCIe expansion card, which is what sets it apart from the standard package.
GIGABYTE VISION DRIVE 1TB Upgrade Kit Specifications
Capacity:
1TB (953GB usable)
Interface:
USB 3.2 Gen2x2 Type-C (20Gbps)
NAND Type:
3D TLC NAND Flash
DRAM Cache:
1GB
Controller:
Phison E12
Rated speed:
Sequential:
Read: Up to 2000MB/s Write: Up to 2000MB/s
Endurance:
MIL-STD-810G
Dimensions:
115 x 72 x 20mm
Warranty:
5-years
Test System
Here's the setup that we had to benchmark the GIGABYTE VISION DRIVE 1TB Upgrade Kit. Do note that we've used the upgrade kit seeing how that is what makes the variant special.
Performance
Synthetic
Here on CrystalDiskMark, we see that the GIGABYTE VISION DRIVE 1TB post sequential read and write speeds are actually higher than what the company has advertised, which is a good thing.
Heading over to Anvil's Storage Utilities, the external SSD scored rather decently as you can see here.
In AS SSD, we found that the SSD scored higher sequential speeds. Aside from that, it's not the fastest when it comes to 4K random speeds but then again, not everyone needs fast speeds for that on the go.
Real World
Here we check how the SSD performs when loading a game, in this case Final Fantasy XIV Stormblood, and it was rather impressive compared to the rest of the storage devices listed.
The GIGABYTE VISION DRIVE is one of the faster SSDs that we've tried when it comes to file transfers, especially for an external one.
As you can see here, the cost for 1GB is roughly 90 sens (in RM). While that's not the highest that we've seen, it's definitely not the lowest either. Do note that the lower the number in the chart is, the better.
User Experience
If you are worried that you'd have to install any software to use the external storage, worry no longer. You can simply plug it in and instantly use the GIGABYTE VISION DRIVE just like that.
Though the case is actually quite big for an external SSD, the pouch that's included in the package makes it easy for you to carry it around. The SSD is still smaller than an external HDD however. With its pouch, you can easily store the cables that's provided as well.
From our usage of the VISION DRIVE, it is actually one of the coolest external SSDs that we've tested, thermally speaking. The secret to it is that it comes with a nanocarbon coated aluminum heatsink and thermal conductivity pads, which we are impressed with. The Upgrade Kit allows you to use it with pretty much any desktop PC, offering you flexibility, should you need it. It is also plug-and-play, so you can use it right away.
Conclusion
While I do find the asking price for the GIGABYTE VISION DRIVE 1TB Upgrade Kit (RM900) a bit high, I do see certain people like content creators that would appreciate the speed that it offers. If you're one of those who needs a fast storage option, this is definitely a good option for you to consider to transfer a lot of video / images around. Additionally, if you are indeed getting the SSD, I think you'd be better off buying the Upgrade Kit instead of the base version of the VISION DRIVE as the price difference is only RM50.
Our thanks to GIGABYTE Malaysia for sending us the GIGABYTE VISION DRIVE 1TB Upgrade Kit for review.