Review
HyperX Cloud Core Wireless Review – Needs Rather Than Wants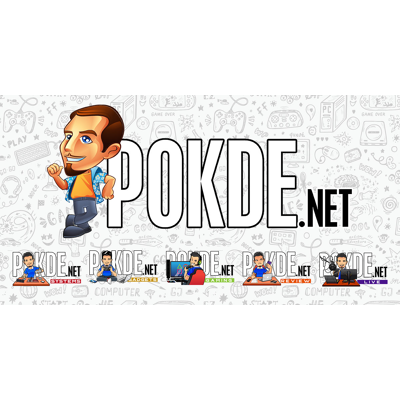 Overview
The HyperX Cloud Core Wireless is a comfortable, value-focused gaming headset that brings all the essentials you need and more for an immersive gaming experience, even DTS Audio. Is it worth your money? Let's find out.
Positives
+ Lightweight and comfortable
+ Good audio positioning
+ DTS Headphone:X support
+ Consistent, stable wireless connection with good range
+ Plug and play
+ Affordable for a wireless gaming headset
Negatives
- Battery life could be better
- No RGB
- No Bluetooth connectivity
- Sound isolation needs improvements
Unboxing the HyperX Cloud Core Wireless
Let's kick off the HyperX Cloud Core Wireless review with the unboxing. The packaging comes in your standard HyperX design, clad in their signature red and white colour scheme. There's all sorts of information on the features of the headset listed on the box itself. Inside it, you can find the following items:
Quick Start guide
HyperX customer support leaflet
DTS: Headphone:X leaflet
USB-A to USB-C cable
Detachable mic
USB wireless receiver
The HyperX Cloud Core Wireless gaming headset itself
Specifications
Frequency Response
20Hz – 6.8kHz
Impedance
60 Ω
Sensitivity
99 dBSPL / mW @ 1 KHz (HATS)
Connectivity
Wireless (2.4GHz)
Battery
Lithium Polymber
30 hours run time
3 hours charging timen
Cable
0.5m USB-C charging cable
Drivers
Dynamic, 53mm with neodymium magnets
Noise Cancelation
Passive
Microphone
Electret condenser microphone
Bi-directional, noise-cancelling
Isolation
Closed back
Earcup
Memory foam
RGB
No
Audio Technology
DTS Headphone:X
Weight
283g (without mic)
294g (with mic)
Mic Test
The microphone on the HyperX Cloud Core Wireless isn't studio quality by any means. However, it does capture a nice, clear vocal quality with minimal background noise. It will certainly make a great headset for voice chat and online calls, anything other than professional recording, of course. New livestreamers could also make do with this as well, with a proper upgrade saved for later on.
Looking for a high performance DDR4 RAM? Check out our Kingston FURY Renegade DDR4-4600 CL19 review by clicking right here.
The Good
The first good thing about the HyperX Cloud Core Wireless is how comfortable it is. It's lightweight at under 300g and uses memory foam for cushioning. Granted, it can get a bit warm after long hours but given the price point and what you're getting, it's hard to complain.
Secondly, you get to enjoy good audio positioning, which is very important for games. If you frequently play Valorant, Apex Legends, or similar games, the direction of sounds is very important as you get to tell where the enemies are based on footsteps, weapon noises, and anything in between. If you want something more immersive, you can make use of DTS Headphone:X for that.
Next up, the HyperX Cloud Core Wireless has a consistent, stable wireless connection with good range. In a 1,000 square feet apartment, I can go around the entirety of my house without any disconnection issues whatsoever. In case you're wondering, the wireless range is said to be up to 20 meters.
In case you're not a fan of peripherals that comes with a mandatory use of proprietary software, that isn't the case here. It's plug and play so as long as there is still some battery life left, just plug in the wireless receiver and you're good to go. Lastly, the HyperX Cloud Core Wireless is pretty affordable, at least within wireless gaming headset standards. At RM479, you get a no-frills wireless gaming headset that simply works.
The Bad
The first drawback on the HyperX Cloud Core Wireless is the battery life. Don't get me wrong, it's not bad but if you're the kind of person who relies primarily on a single audio device, you will likely find yourself charging this everyday, if not once every two days. Your mileage may vary but I get about 20-25 hours of battery life per full charge depending on the volume I set it to.
Secondly, it lacks some of the features that would really pique the interest of gamers, especially those who rely on a single audio device. It doesn't have any fancy RGB lighting, and it lacks Bluetooth support. The latter is a bit of a shame as the microphone quality is more than enough for calls, which would have been nice to use for. Given the price, it's still forgivable.
Lastly, the sound isolation on the headsets could certainly be improved. It does a good job of fitting securely on my head but I believe the materials used made it easy for me to hear the sound around me. On the plus side, if you're worried that someone around might call for you, then this would be a benefit but if you want a more focused experience, you might not enjoy this as much.
HyperX Cloud Core Wireless Verdict
The HyperX Cloud Core Wireless has plenty to offer from a value standpoint. If all you need is a simple yet effective wireless gaming headset, then look no further. If you have specific, aesthetically-focused needs, then it's best to check first whether this headset offers it or not, as it's likely pointing towards no.
At the end of our HyperX Cloud Core Wireless review, I award this gaming headset with our Silver Pokdeward.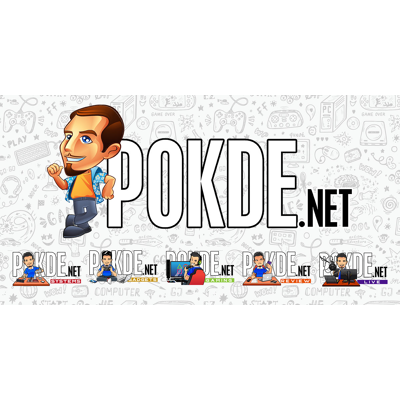 Big thanks to Image Media for sending us this gaming headset for the purpose of this review.