Review
JOI Book 80 Review — featherweight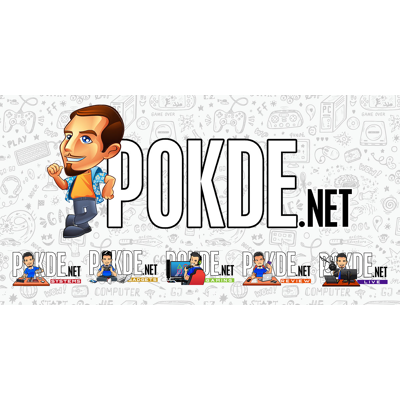 Overview
Affordable and lightweight, the JOI Book 80 is a pretty stylish package for people who like to work on the go. The all-aluminium build is also pretty awesome, giving it a premium feel unmatched by pricier offerings.
Positives
+ Solid all-aluminium build
+ Very portable
+ Keyboard is nice to type on
+ Upgradeable storage is nice to see
+ Affordable
Negatives
- Lackluster performance
- Sluggish eMMC storage
- Limited I/O ports
- Bulky charger
Introduction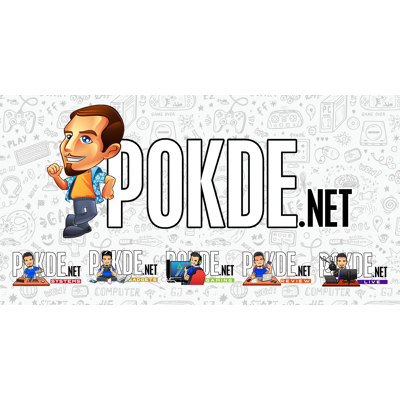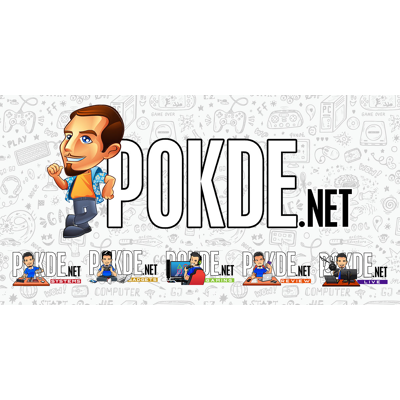 We have seen JOI's pretty cool JOI Book Touch 300, and we also have taken a look at their JOI 11 Pro. Their lineup isn't foreign to us anymore, although we must say that we have taken a look at a pretty small subset of their products, as they offer devices from the ultra-affordable price range all the way up to enterprise solutions. Today we will be looking at the JOI Book 80, one of their most affordable notebooks yet.
Unboxing
The JOI Book 80 comes in a simple cardboard box, with some highlights of the key features of the laptop.
There are only the essentials in the box. You get the power adapter and the laptop, and that's it.
Unlike the JOI Book Touch 300's unrefined power adapter, the JOI Book 80 comes with a much more conventional-looking power brick, although it just outputs 36W. At this point, it would probably make more sense for JOI to offer a USB-C charger, but oh well.
Appearance
The appearance of the JOI Book is quite pleasing. It would look right at home in a coffee shop, with a clean sandblasted finish which would be all too familiar to the coffee shop-attending crowd. *cough* Apple *cough* The JOI logo is placed right in the center of the lid, just so you don't mistake it for anything else.
Opening up the laptop, we see that we have a glossy cover over the display. It give the JOI Book 80 a more premium vibe, and the slim bezels also help keep the footprint small. The black keyboard stands out distinctly from the rose gold chassis, but unlike the JOI Book Touch 300, the trackpad here sports the same color as the rest of the JOI Book 80.
The chassis is made from aluminium, which aside from amping up the premium feel, also would be helpful to dissipate heat. Speaking of which, the JOI Book 80 relies entirely on passive cooling, with no holes or vents for speakers. The speakers are located in the hinge, probably to minimize the number of perforations affecting the clean design of the JOI Book 80.
Under the laptop here are four rubber feet, with a small door to upgrade your storage with M.2 SATA SSDs. The JOI Book 80 supports drives up to 512GB, which is plenty considering the capabilities we have on show here.
JOI Book 80 Specs
CPU
Intel Celeron N3350, 2C/2T @ up to 2.4 GHz, 14nm
RAM
4GB LPDDR3 (single-channel)
GPU
Intel UHD Graphics 500 @ up to 500 MHz
Storage
64GB eMMC
Support M.2 SATA SSD up to 512GB (M.2 2280)
Software
Microsoft Windows 10 Home
Connectivity
WiFi 802.11 b/g/n
Bluetooth 4.0
2 x USB 3.0
1 x microSD slot
Display
12.5″ FHD (1920 x 1080) IPS display
1 x micro HDMI
Audio
Stereo speakers
1 x 3.5mm combo jack
Power
30.4 WHr Li-po battery
24W power adapter
Dimensions
289 x 198 x 12 mm
Weight
1.063 kg
Performance
The storage performance here is typical of an eMMC drive. It's definitely not the most comforting sights. But it will suffice.
As you might have expected, the Intel Celeron N3350 is no beast when it comes to raw horsepower. For a 2019 laptop, it's really unimpressive, but it is somewhat expected once you consider the price range of this thing. However if used lightly with web apps like Google Docs, you should find that the JOI Book 80 offers sufficient performance.
While writing this review, I managed to squeeze out about 3 hours of battery life with Google Docs and YouTube on Chrome. The battery life is pretty reasonable for a device of this caliber.
User Experience
As far as laptops go, you should consider the JOI Book 80 a laptop Lite. The laptop can handle web apps, but that's about as much mileage as you will get out of the JOI Book 80. The low power processor limits the laptop to handle only light applications, so forget about doing any media production workloads on this laptop.
Now for word processing, the JOI Book 80 is really quite an enjoyable laptop to use. The springiness and tactility of the laptop is quite different, and it was somewhat enjoyable to type on. The touchpad is also pretty precise, with its placement being just right for me to use my thumb to navigate my way around Windows. To be honest, I was quite pleasantly surprised by how much I enjoyed using the JOI Book 80 to type out this review.
Speaking of enjoyment, the JOI Book 80 doesn't really heat up at all. The palm rests remained cool throughout the time I was writing out this article, and it was kinda jarring to not be able to warm up my fingers with the heat that an average laptop would produce. With so much surface area to dissipate the heat, the JOI Book 80's 6W Intel Celeron processor is in good hands. Mine. /jk
When it comes to IO ports, the JOI Book 80 doles out just the essentials. On the right you get one USB Type-A port, a microSD card slot, the 3.5mm combo jack and the power port.
Over on the other side, there's a micro HDMI port and the second USB Type-A port. You don't really get a lot of room to add peripherals, but then again, the JOI Book 80 is not meant to replace your workstation in any way.
If you want to enjoy tunes or a movie on the JOI Book 80, you would have to headphones. The speakers here are quite disappointing, with barely any dynamic range to speak of.
Conclusion
The JOI Book 80 is definitely one of the most affordable laptops you can find on the market. Priced from RM999, it offers a very portable form factor with a decent keyboard. I do see myself using it solely for using web apps in cafes and other places on the go, with my desktop handling the more intensive applications like photo editing and so on.
In a time where we are using the cloud for everything bit by bit, the JOI Book 80 is a great portal to access all of that. It doesn't have the grunt to handle much, but if you use cloud-based applications, the performance of the system becomes a lot less relevant. Nonetheless, we strongly suggest anyone considering this to also get an M.2 SATA SSD to upgrade the storage as it would greatly improve the usability of the system.
We would like to thank JOI Malaysia for sending us the JOI Book 80 for review.