Review
KYROL Internet Security Review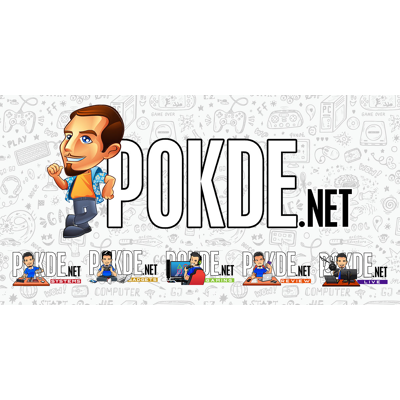 Greetings!! Ahh, before that I would like to wish happy eid mubarak to all my friends along with all you readers. Did you read my article about RM550 PC Upgrade for raya? If you have not, please feel free to read it after this. As usual SuperDaddy is still looking like a "healthy" zombie while Amilxtech became Bulldog faggot (just joke) in BF4 rampage and crowned the scoreboard, leaving me behind with over 28 kills.
So have you ever heard of KYROL Internet Security? I'll assume you have not. Well it was same for me until last week when I got info about this. The company named as KYROL Security Labs is a Malaysian based company, established in early 2014 and ready to hit the market with their first internet security product for Windows operating system platform.
How does it perform? Well, we found out. Everyone has a chance to try the trial version of KYROL Internet Security which can be downloaded at www.kyrolsecuritylabs.com for 30 days. If you are interested to purchase a 1 year subscription, easily send a private message at KYROL's official facebook page.
The SRP for the KYROL IS is set at RM 89.90 for 1 user per year subscription. Currently KYROL Security Labs is giving promotion price at RM60. Note that we are not sure until when the promotion will last. With a total of 225.01MB installation file downloaded from the site, KYROL IS (Internet Security) system requirements are :
CPU : Any Intel or AMD x32 or x64 bit
Operating System : Windows XP, Windows Server 2003, Windows Vista, Windows 7, windows 8, Windows 2008 Server
Hard Disk Space : 200MB
INTERFACE
KYROL IS software interface is quite simple and straight forward. I found it very easy to get used to it. Highlighted 5 main menus from scan to logs, it really helps new user to get going with it.
At the bottom of main interface, you can monitor the infection statistic which differentiation into 3 groups – System, USB and from the Web. As for advanced options, you can find it at the setting page.
You can see more options through the setting page.
COMPARISON RESULT
We went through with some basic comparison tests and compared it with other internet security options like the AVAST internet security trial and AVG internet security trial. The first test competed in Boot Racer, here we tested all of the IS solutions and compared which one gave the best boot speed result to compare with each other.
As for the second and third test, I used the ProcessExplorer – a very good software that lets us seek any detail event in the system. For the last comparison test it was as simple as scanning the C:/ directory. This is important because nowadays 1TB and 2TB drives are very commonly used and IS scanning speed plays a major role in performing their tasks within timely manner.

Boot speed result for KYROL is very good it doesn't effect PC startup and compete very well with other IS.

Detail process in ProcessExplorer shown that KYROL took 0.8% processor usage, 0.8% seems reasonable to me.

A huge different among the other competitor, KYROL used up 328MB memory RAM which is quite big even double than what AVAST did. But now commonly brand new shining PC come with at least 4GB of RAM so this will not be a problem at all. But still, looking at the available solutions out there, Kyrol IS needs to work on this.

Scanning speed test on C:/ directory, a mere 22GB total of files tested in the partition, KYROL IS took up to 19 minutes before completing the task.
DOES IT SECURE?
We ran a lot of tests – more than 20 I could say? But I will highlight some to keep this review page to not be a "long cat" page.
Simply we run EICAR virus test, yes we know all AV product has been trained to detect this file as a virus, but if the AV  fail to detect so we conclude that AV is useless and so KYROL pass the test.

Then we tested it with .zip EICAR test, as from EICAR site written that this virus can be proven to be a threat when we double click the .zip file but as we tested only the first .zip file detect as a threat after the double click. For the .zip2 until .zip4 file, we exactly successful extract the virus file and KYROL only detect the file as threat when me try to execute it.
Then we ran some exploit web test from WICAR. A good result when all the test is successfully detect by KYROL IS as threats.

CONCLUSION
After all the tests done, we conclude KYROL IS still needs improvement in terms of CPU and memory usage and oh not to forgot the scanning speed; that really needs to be fixed.
For the interface its really good and very straight forward. Other features in KYROL IS can be read from the silent unboxer blog which covers all the features. Some features really impressed me such as the firewall, which is really easy and good for parental control as easy as click the choice (remember to set administrator password to prevent changes after rules made).
Deep search revealed a process named kissvc.exe on the KYROL IS, we look up at the google where this process belongs to, and we found that this is Kingsoft Office process. For your information, Kingsoft is one the many vendors that use Bit Defender engine. We assume if KYROL IS is really based on Bit Defender engine then we should not worry much about the security as Bit Defender well known as number 1 anti malware product for 2014.
Despite responsive interface in KYROL IS they lack the language option. If they really want to dab into Malaysian market, they should offer multi language option including Bahasa Melayu, Bahasa Cina and Bahasa Tamil options and for the price, RM 60.00 for the SRP is the best they should offer.