Review
Magus 600B ANC Headphones – Active Noise Cancelling for less than RM100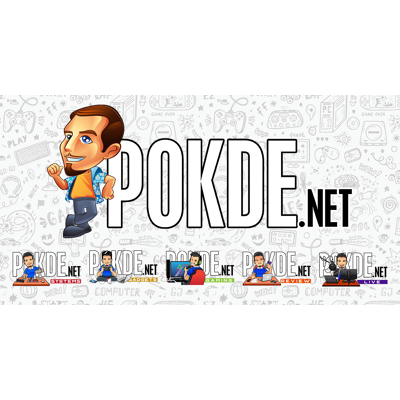 Overview
The Magus 600B ANC headset looks great, is very comfortable to wear for long periods, with a decent and working ANC feature and has good audio. The retail price is also cheap.
Positives
+ Overall look of the headphones is good
+ Comfortable to wear for long periods
+ ANC works pretty well
+ Audio quality with ANC turned on is clear and punchy
+ Microphone is clear
+ Comes with a case
+ Price is cheap
Negatives
- Cosmetic defects
- Audio quality with ANC turned off is muddy and terrible
- Company and brand info is literally non-existent
- No warranty
The ANC (Active Noise Cancellation) function is something that's becoming commonplace amongst mainstream headphones today. However, this particular is most of the time present in a more premium segment which isn't really easily accessible to everyone. What if I told you that there is a pair of headphones that comes with this ANC feature and is very affordable?
Here's our review of the Magus 600B ANC headphones.
Unboxing
The Magus 600B ANC headphones come in a rather nice looking white box with red insides. At the front of the box, a picture of the headphone with the name and model at the top left. There are also mentions of Magus 600B's highlighted functions written in both Chinese and English. At the back of the box, you can see almost nothing but text from top to bottom which features highlights of the Magus 600B's various functions, again, written in both Chinese and English.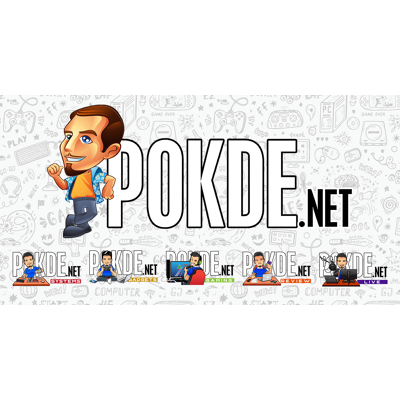 Opening the box you will find a black plastic tray that contains the headphone's micro-USB charger, a 3.5mm aux flat cable with a built-in microphone, a splitter as well as a manual. Underneath the tray, you will find the Magus 600B ANC headphones themselves stored in a hard case.
Appearance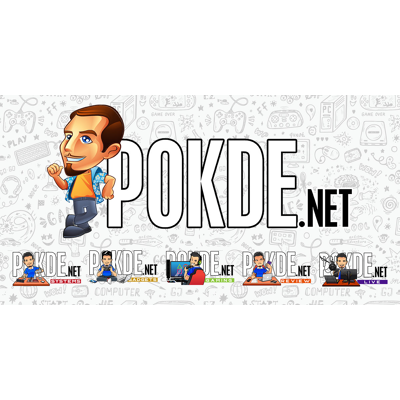 The Magus 600B is honestly not that bad looking. The design is quite easy on the eyes; sleek and not at all indicative of its retail price. The headphones is mostly made out of plastic, with faux leather material on the earcups and rubber padding situated underneath the top headband.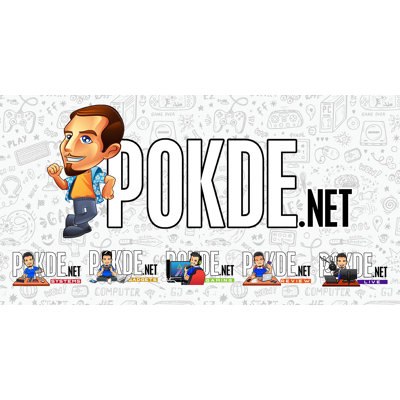 The headphones can be folded to fit in more compact spaces. The hinges above the earcups are made of metal. The insides of the headphones also feature metal bands that can slide out when extended.
There's little by way of buttons and ports found on the Magus 600B headphones which are mostly situated at the headphones' left earcup. You will find a slider to turn the Active Noise Cancellation function on and off with an indicator light that turns blue when ANC is turned on, a 3.5mm headphone jack to connect the aux cord to as well as a micro-USB charging port. You will also find the Magus brand on the sides of both earcups.
In the original Lazada post, there's a disclaimer present in the description letting users know that the headphones have a few defects which are mostly cosmetic such as mildew and even slight rusting. Mainly due to these headphones sitting in the warehouse for long periods.
My copy doesn't seem to have any rusted parts (thankfully), however, there are a few cosmetic defects here and there particularly near the hinges and the earcups. There was also a slight musty smell that wafted out of the packaging. The same musty smell you get when you open something that has been in storage for a long time. So far, none of them has affected the performance of the headphones. As far as I can tell at least.
Magus 600B Specifications
| | |
| --- | --- |
| Frequency Response | 20-20KHz |
| Impedance | 32 ohm |
| Sensitivity | 105dB / MW |
| Headphone Type | Closed-back, over-ear, wired headset |
| Microphone | In-line Microphone |
| Connector | 3.5mm |
| Cable Length | 1.5m |
| Noise Cancelling | Active Noise Cancelling |
| Colour | White, Black |
User Experience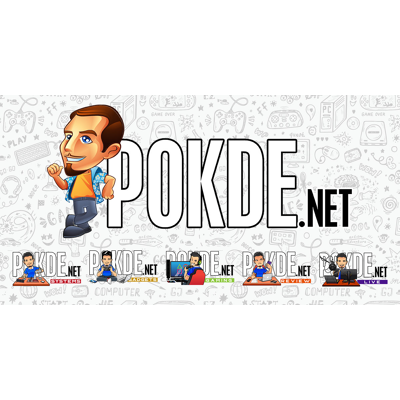 In all honesty, I was a little sceptical at first with the Magus 660B ANC headphones. There was so little information that I could find in regards to the brand let alone this model. I could only find sales posts online such as on Lazada. Even the website stated on the box yields no results, which is pretty weird.
However, upon seeing the many positive reviews left by customers who bought the headphones, my curiosity won me over. I knew I had to at least give the Magus 600B a try. Even if it were a terrible product, at least it wouldn't have been an expensive terrible product.
To my surprise, the Magus 600B ANC headphones did not suck. Sure it had all the defects and imperfections the sales post warned me about but it did not suck. It looked pretty decent, the ANC function worked well enough, it was comfortable to wear and the in-line microphone worked pretty well.
Let's get one thing out of the way, the Magus 600B ANC headphones is not a wireless headset and it was not advertised as so. It comes with a 1.5m flat cable with an in-line microphone and controls that feels pretty robust and works well. My voice came out clear in both calls as well as in-game.
The Magus 600B is also very comfortable to wear as the headband comes with a soft rubbery material that rests comfortably on the head. The headphones' clamping force is also pretty good as I can wear the headphones for long hours without triggering headaches. I have a pretty big head which makes it unbearably uncomfortable sometimes when I wear headphones, so this is a huge plus for me.
As for the Magus 600B sounds, I have to say it does sound pretty decent. There is a clear difference in sound when ANC is turned on and off as with other headphones that feature Active Noise Cancelling. The audio quality when the ANC is turned off is pretty bass heavy but not really in a good way as it sounds extremely muddy in places. Though I have to say the bass-heavy nature of this mode lends itself well when listening to bass-heavy music like electronic music.
The audio quality improves significantly when the ANC is turned on, however. No longer is the audio a muddy mess. The audio is now clear and punchy with the bass turned down and you can clearly hear the mids and trebles when listening to music. The audio is also amplified slightly when ANC is turned on. This makes the headphones quite enjoyable to use when listening to music or watching movies.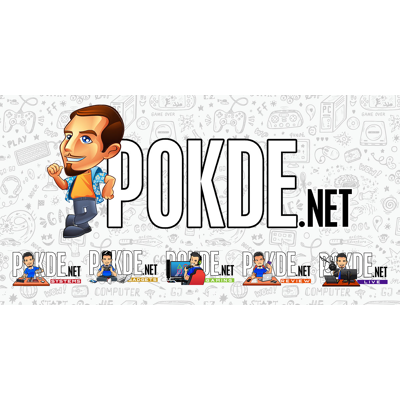 I am actually pretty impressed with the ANC function of the Magus 600B especially given the price point of the headphones. I was literally expecting the ANC function to be nothing more than a gimmick that doesn't actually work to lure in unsuspecting consumers. So for them to actually work as advertised is a huge plus point for me. Sure they are not the best but they do manage to block almost all ambient noises. The ANC function also works without the audio cable connected.
Magus claims that the 600B headphones can last up to 40 hours with ANC turned on. So far I have gone about 30 hours in total before the indicator light started blinking of low battery. Even then it took another few hours of use for the battery to finally die out.
Gaming with the Magus 600B is a mixed bag for me. It serves itself pretty well with stereo audio working with no issues however, you don't really get the satisfying sound that you get from standard gaming headphones. It's a little difficult to tell which direction sounds are coming from in-game. It works pretty well for games that don't really rely on directional audio like RPG games but for FPS games you are better off using other headphones or ear[hones.
The in-line microphone works pretty decently with voices sounding clear. I have used the headphones for many calls and so far no one on the other end of the calls has complained of unclear or fuzzy noises coming from my end. The headphones also come with a pretty compact and sturdy case which you can use to store the Magus 600B and its accessories. Something that I greatly appreciate.
Conclusion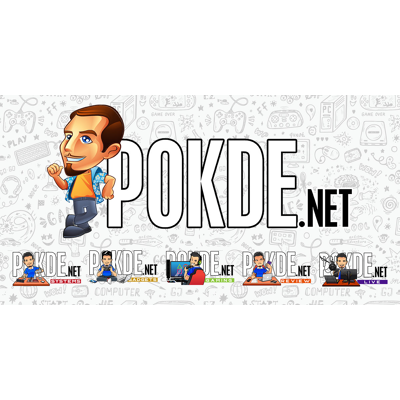 The Magus 600B ANC headphones is a pleasant surprise for me. Not only does the ANC work as intended but the headphones themselves look good and sounds great. They are comfortable to wear for long periods too. All for a pretty cheap price at RM99.90 on Lazada. You can also find them on sale pretty often during Lazada's Flash Sale which is where I got them and they cost me just RM39.90 excluding shipping.
Of course, there some negatives to be said about the Magus 600B ANC headphones. The ANC is not the best I've experienced but that can be looked past mainly due to the price the headphones are going for. Other main issues I have with the headphones is that the overall condition is not the best with stains and rust present on the headphones. I can definitely see these imperfections potentially deter many people.
Another huge negative I have with these headphones is that it comes with no warranty. So if there are any issues with the headphone, you are pretty much on your own.
With that, I award the Magus 600B ANC headphones a solid Silver Pokdeward.