Review
MasterCase MC500M by Cooler Master Review — keeping up with the times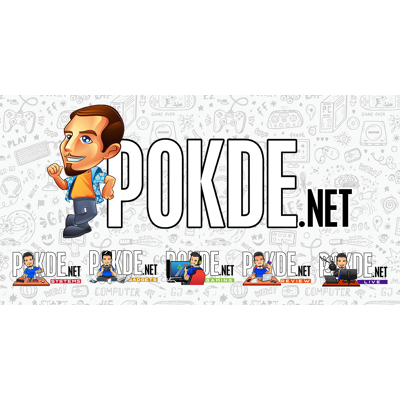 Positives
+ Sharp lines look aggressive without overdoing it
+ Really solid build
+ Side panels tilt out for easier removal
+ Easy cable management
+ Excellent set of included accessories
+ Supports pretty much anything you can throw at it
+ Front panel support for USB 3.1 (Gen2) is welcome
+ Reasonable pricing
Negatives
- No PSU cover for even better cable management
Introduction
Cooler Master bucked the trend when they launched the MasterCase 5 series, the first to feature their FreeForm Modular System that allowed for radical rearrangement of internal space. It came in too many variants to remember, even a NVIDIA Edition. To streamline their case lineup, the MasterCase 5 series is rehashed to form the new MasterCase MC500 series. Today we are looking at the MasterCase MC500M, where the M stands for Maker. Instead of the red LED strip that came with the MasterCase Maker 5, a new RGB partition plate keeps up with the RGB wave that's washing over all PC components. Let's see if the MasterCase FreeForm Modular System that's almost 3 years old is still relevant.
Unboxing
Cooler Master used their signature magenta and dark grey packaging here. The product image here gives you a pretty good idea of what you are getting in the massive box. The glass in the image may be a little too clear given that the actual glass panel is tinted dark.
The back of the box explains the FreeForm concept, while the smaller text lists out the key features of the MasterCase MC500M. The exploded view over on the right is also very self-explanatory, showing off just how modular the MasterCase MC500M is thanks to the FreeForm Modular System.
Slashing the tape holding down the top flaps lets you check out the thick foam holding the case. Two cutouts keep the accessories case and user manual securely in place. We wouldn't really be afraid of tossing the box around, as the case is held solidly between the foam blocks, and there is still some space between the walls of the box and the case itself.
In the accessories case, you will find a lot of small compartments filled with a lot of small accessories, like screws, zip ties, a fan bracket to use a third fan behind the front panel, and even a microfiber cloth to keep the glass side panel clean. The accessories case is also magnetic, so you can stick it to the MasterCase MC500M and never lose it. Nice, but maybe throwing in some Cooler Master stickers to show our allegiance would have been great too.
Appearance
The major change from the MasterCase Maker 5 is the new tempered glass side panel. Here you can see that it is lightly tinted, offering a good view of the innards. Unlike certain brands, Cooler Master's tempered glass side panel features a metal frame to reinforce the fragile material. The front panel's sharp angles looks great to us, but we have had some people draw references to a trash can.
Over on the other side, we see a flat metal panel. The thumbscrews used liberally here is nice to see, as even the PSU tray features thumbscrews for easier removal, if anyone ever does that frequently. The back fan supports up to 140mm fans, and it can be moved up or down to accommodate AIO liquid coolers with their their rads and pipes. Ample space is found beside the PCI slots, which could have been used for some vertical PCI slots instead. Cooler Master does sell a vertical GPU adapter that is compatible with all cases based on the FreeForm modular system, including the MasterCase 5, MasterCase 6, MC500, MC600 and MasterBox 5 series.
Here on top we find more sharp lines as we found in front. Once again, this is all modular, so you can close it for a sleeker look or open it up for more airflow. We will look into it in more detail later on.
The front I/O has also been updated with a USB 3.1 (Gen2) Type-C port. 10 Gbps speeds are accessible from your front panel now! Three USB 3.0 ports are also on the front panel here, which are really quite difficult to max out if you don't have an enthusiast-class motherboard. Cooler Master could have done us a favor and provided a USB 2.0 to USB 3.0 adapter, to at least let us use the USB 2.0 headers on lower-end motherboards. Sadly that was not here. The power button here doubles as a HDD activity LED, flickering with drive activity. Last but not least, the glossy plastic material used here is just too much of a fingerprint magnet to leave exposed, which led us to cover it with the protective plastic the case was shipped with.
Specifications
Model Number
MCM-M500M-KG5N-S00
Available Color
Dark metallic grey exterior with black interior
Materials
Steel, plastic, tempered glass
Dimensions (LxWxH)
All
528.6(L) x 235(W) x 548(H) mm
Motherboard Support
Up to E-ATX (12″ x 10.7″)
Expansion Slots
7
Drive Bays
5.25″
2
Combo 3.5″/ 2.5″
4
SSD
1
Front panel
USB 3.0 x 3, USB Type-C x 1
Audio in / out, fan & RGB button
Pre-installed Fan(s)
Front
140mm x 2 (1200 rpm)
Rear
140mm x 1 (1200 rpm)
Fan Support
Front
120mm/140mm x 3
Rear
140mm x 1
Liquid Cooling Support
Front
Up to 280mm/360mm radiators
Top
240mm / 280mm radiators
Rear
120mm / 140mm radiators
Clearances
CPU Cooler
190mm
PSU
Full length
GPU
412mm (296mm with 3.5″ HDD cage)
Cable Routing
Behind Motherboard Tray
25mm – 35mm
Dust Filters
Front, bottom, top
Power Supply Support
Bottom mount, ATX
The MasterCase MC500M definitely comes with support for almost everything you can buy. From massive E-ATX motherboards to 280mm and 360mm radiators, this case can take them all in. What I found interesting was the support for the three USB 3.0 ports on the front panel, a feature that even high-end motherboards like the Maximus X Formula doesn't support. Perhaps going for two USB 2.0 ports would have been preferable here? But the future is definitely going towards the faster standard, and the future-ready USB 3.1 (Gen2) port here shows that Cooler Master is not looking back.
User Experience
This slideshow requires JavaScript.
Starting off from the front, the front cover is actually hinged, allowing you to use optical drives by simply tilting the panel away from the body to make way for the disk tray to pop out. Removing it entirely reveals a meshed front panel, perfect for airflow. There is also a basic dust filter to prevent excessive intake of dust. This front panel can also be removed from the outside without any tools, just pulling firmly on the bottom edge will let it come off. The 5.25″ bay covers are held in there by some nifty plastic tabs, and are just as easily removed. Kudos to Cooler Master for making such an easily removable front panel, while also allowing for great airflow behind such a clean design.
The modular system involves a lot of plastic, which may make some enthusiasts frown. However it does mean that you can literally strip the case down to its bare metal. Cooler Master also offers a slew of mods you can bolt on, but the Maker series, of which the MasterCase MC500M is a member of, is usually the fully decked out variant, with only the MC500Mt coming with a slightly better top panel. While a lot of plastic is used, the front panel and top panel are held on magnetically, giving the case a sturdier feel than you would expect from the material.
This slideshow requires JavaScript.
The modular top panels come off to reveal a frame for up to two 140mm fans. It extends into the top area, thus making way for better clearance for thicker radiators. If you aren't using the top exhaust vents, I would still advise removing the cover, as temperatures did drop by a fair bit owing to the better ventilation. The mesh also features a dust filter, so you aren't exactly exposing your precious hardware to too much dust.
The glass panel's metal frame serves to allow it to tilt open and stay that way securely. Both side panels feature a similar tilt-to-remove thingamajig to make opening the case easier. The glass panel here closes securely with enough resistance to stay closed witthout turning the latch. The blacked out edges are great for hiding the rivets of the case, for a neater outlook.
Taking a look inside, we can see a lot of parts held on by yet more thumbscrews. Of course, their locations are far from accessible with the average-sized thumbs, so I believe most will still rely on a nifty long screw driver. Almost everything here is removable, except for the motherboard tray. That's the main allure of the FreeForm modular system: a case that can be stripped down right to its core, and kitted up to satisfy your specific needs.
Over on the other side, you will find a cable management cover that helps you hide even the messiest of cables. It is sturdy enough for me to literally cram away most of the cables on a non-modular Seasonic S12 II 620W PSU that I found laying around the labs. A large gap left between the motherboard tray and the side panel also allows for even more messy cables to be hidden here. The two 2.5″ trays are meant for SSDs, but one is already taken up by the included fan and RGB controller.
Here's a closer look at the RGB connector. You get three RGB out connectors, one which is already used for the RGB partition plate, and one RGB in connector that's connected to the front panel. You also can control up to 6 fans with the controller, 3 of which are already built-in. However you can easily swap them out and replace them with any fans you want. There are 8 modes, including one which is your continuous cycle mode and 6 fixed colors.
For those worried about their power supplies sucking in all the dust from their floors, Cooler Master has thoughtfully included dust filters here too. Power supplies are a pain to clean, and they aren't even designed to be disassembled to be cleaned, so less dust in there is always a good thing.
Installing the power supply is easy, just remove the PSU mount by removing the thumbscrews to separate it from the rest of the chassis. While the RGB partition plate above the PSU is nice looking, we wish Cooler Master included more RGB lighting, particularly at the top of the case. As it stands, our rig is well-lit on the bottom half, while the top is totally dark. The new RGB partition plate also takes away the two SSD slots that used to be on the PSU cover.
Speaking of a PSU cover, the cables that snake out from the PSU cannot be hidden in the MasterCase MC500M, as it just doesn't come with one out of the box. The difference in lighting between the upper half of the board and lower half is very apparent in this photo, as you can see. The issue wouldn't be as apparent if you opt for a flashier cooler than the Noctua NH-U14S, but Cooler Master could have just provided a RGB LED strip to illuminate the top side.
Conclusion
The MasterCase MC500M isn't currently available in Malaysia, but it's priced at $169.99 (~RM682.72) on NewEgg. It isn't particularly affordable, but given the included RGB-cum-fan controller, RGB partition plate, solid build and FreeForm modular system that can fit anything you can throw at it, the MasterCase MC500M is definitely worthy of some serious consideration. I absolutely love the simple cable management cover, allowing just about anyone to organize their cables. Cooler Master can take it up a notch to add RGB fans instead of the plain black fans that are here, but perhaps that's a discussion for another day. Also worth noting is that the MasterCase MC500M is actually cheaper than the older MasterCase Maker 5 that it replaces It's an awesome case as it is, one worthy of our Gold Pokdeward.