Review
MSI GS63 7RD Stealth Review; Slim gaming laptops have a new name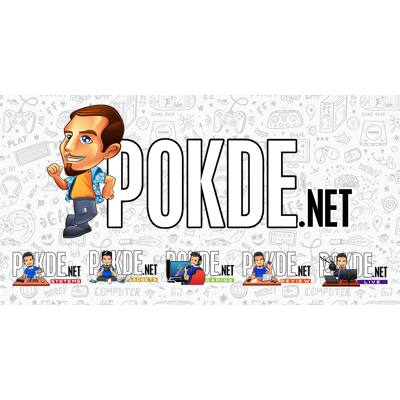 Positives
+ Very beautiful minimalistic and elegant design
+ Super fast PCIe Gen3 x4 NVMe SSD
+ Very well thought cooling system
+ RGB backlit keyboard by Steelseries with plenty of customisations
+ 1.8kg weight is definitely worth dying for!
Negatives
- Power button position not really practical
- Location of the power port not suitable
- That price seems a bit steep, not typical of MSI
Introduction
It seems like gaming laptops are slowly becoming slimmer and lighter. We have been reviewing a number of gaming laptops lately and these monsters are evolving in a totally opposite direction of what monsters should; which is good, by the way. The challenge in having slim gaming laptops is to fit in every component in the confined space, but thanks to various technologies by Intel and Nvidia, this is slowly becoming more and more possible. Today, we have a MSI GS63 7RD Stealth gaming laptop in our hands. It is important for me to let you know that this is the ONLY unit that MSI has at the time we got it, and it was an opened unit, so we will not have unboxing this time around. Of course, should we get a grasp on it down the road, we will update this article accordingly.
MSI GS63 7RD Stealth Promotional Video
We made a short fun promotional video for the MSI GS63 7RD in collaboration with MSI, Intel and Nvidia. Have a look and enjoy it :)
Appearance of the MSI GS63 7RD Stealth
First impressions of the MSI GS63 is really impressive! The outer lid has a burshed aluminium finishing comprised of hairline design texture. In the middle towards the top is where MSI decided to flash the branding. The red dragon emblem lights up upon firing the MSI GS63, giving it a rather beautiful outlook. There are slightly bulging vertical lines along the sides of the MSI GS63 giving it a grip when it's held while the lid is shut. The chassis itself is Aluminium Alloy reinforced for durability, so all is looking good here!
MSI didn't save on giving the MSI GS63 as much extensions as possible regardless of it's size. It has more ports than even an average laptop that is available in the market nowadays! On the left side of the MSI GS63, you will see the heat vent first, followed by a Kensington lock socket, followed by an RJ45 LAN port, a micro SD card on the side (now that's rare!), THREE and I repeat, THREE USB 3.0 ports (Type-A), a 3.5mm headphone-out (HiFi) socket and a microphone in port.
Moving on to the other side, the MSI GS63 packs more! On the left side most, we see the power button decorated with red and black scheme, followed by a USB 2.0 port, one USB 3.1 Gen2 with Thunderbolt 3 port (WOW), a HDMI port, a Mini-DisplayPort socket, the power socket and another heat vent.
The front side of the laptop has LED indicators that flash in red on their statuses respectively. MSI decided not to clutter the front with anything else to keep the minimalistic outlook.
Underneath the MSI GS63, there is a velvet layer on top of the plastic chassis, a whopping 8 rubber feet and plenty of vents to boost the cooling. I'm actually impressed with the attention to detail that MSI has put on this gaming laptop! I have to keep reminding myself that this is a gaming laptop again and again!
At the back, we have the stealth identity decorated around black and red mix along side two more vents to push out all that heat inside. By now you can see how much airflow the MSI GS63 would have with all these open vents and I'm hoping to see something really interesting in the user performance and user experience because of this!
Opening it up and firing the MSI GS63 will introduce you to the steelseries keyboard with RGB backlit. Oh yes, fingerprints are attracted as easily as I get attracted to this little machine! Because it's steelseries keyboard, there's plenty of customisation on the RGB lighting for you to play with.
Specifications
CPU
Intel Core i7-7700HQ @ 2.80GHz (6MB cache, TurboBoos up to 3.8GHz)
RAM
8GB DDR4 2400MHz (Upgradeable up to 32GB)
GPU
Nvidia GeForce GTX1050 2GB GDDR5
Storage
128GB M.2 PCIe Gen3 x4 NVMe
HGST 1TB HDD 5400rpm HDD
Display
15.6″ FHD (1920 x 1080) IPS
Connectivity
Killer Gb LAN
Killer ac Wi-Fi + Bluetooth v4.2
1x Type-C (USB3.1 Gen2 / DP / Thunderbolt 3)
3x Type-A USB3.0
1x Type-A USB2.0
1x RJ45
1x SD (XC/HC)
1x (4K @ 30Hz) HDMI
1x Mini-DisplayPort
Audio
2x 2W Speaker
1x Mic-in
1x Headphone-out (HiFi)
Power
3-Cell , 65 Whr, 150W adapter
Dimensions
380 x 249 x 17.7 mm (WxDxH)
Weight
1.8kg
Performance
So as usual, our first test begins with the hard disk test. And we use CrystalDiskMark for this purpose. This would be interesting if you have just read the specs.
This is a 128GB M.2 PCIe Gen3 x4 NVMe disk made by Toshiba and the scores are spectacular. By now you already know that NVMe disks easily give 4 times more performance in real world usage. This will definitely remove any bottlenecks in your disk I/O seamlessly. Having this drive itself is already a good enough reason to buy this slim machine! But of course, this alone will not justify much. Let's move on to the next test.
The Intel Core i7-7700HQ is quite the preferred CPU lately for gaming laptops. We've seen it in quite a number of gaming laptops really. It's chosen particularly due to it's excellent power and temperature handling. Scoring 737 puts it right above the Ivy Bridge based 3770 CPU which is definitely something that a lot of users are still sporting in their rigs today. The 4 cores 8 threads does ample justice on OpenGL tests too, scoring 78.44 fps. It's a great day to be alive having these CPUs in such slim form factors!
As a standard practise, we always set our Unigine Heaven settings at 1600 x 900 resolution, pushing maximum Anti-aliasing at 8X with tessellation disabled and quality pushed to ultra to get the best out of the laptop. Scoring an average FPS of 47.3 at this settings is really something! This means, at this same resolution, pushing average modern game on medium settings can get pretty much consistent 60 fps and playing them on ultra wouldn't be that challenging for it.
For a laptop that looks executive-ish, at this slim profile, being able to churn out these results does put it at a recognisable status among other slim gaming desktop. Let's talk about how it feels like using it.
User Experience
This laptop is not just slim, it's super light-weight, weighing merely at 1.8kg, portable is definitely the word to describe it! Imagine carrying a 1.8kg arsenal of work and gaming pleasure combo. That's what the MSI GS63 is all about. In fact, these dimensions and weight superceeds even the most common productivity laptops available in the market. I have mentioned this a few times, and I have to say, I really am surprised with how MSI has managed to cram all this in such a slim machine and yet keep it's aesthetic values.
I think the position of the power button is not the most ideal being on the right side of the MSI GS63. Everytime you carry the laptop from the sides, you could accidentally press the power button which would shut down the machine. It happened to me a couple of times, but eventually I got used to it. I think the best position is still inside and above the keyboard. Of course, this is my personal opinion and if you like it there, then, so be it :)
Let's talk about the cooling on the MSI GS63. As I showed earlier, the MSI GS63 has plenty of vents that has flow-in and flow-out neatly placed. The fans are not that noisy when running the machine on full load and the laptop barely gets hot even while gaming. The 0.4mm blades really do a good job here! You could feel slight warmth under the palms when gaming but it's totally bearable. I have to credit MSI on really thinking of the cooling on the MSI GS63. I won't lie, I had my doubts when I first laid my hands on this machine looking at its size and specs, but I've been proven wrong.
Speaking of cooling, I think there is another point that could be improved on the laptop. The charging port is located right next to the vent on the right, in the middle of the side. First, it makes handling the laptop a bit of a nuisance as the cable gets under the laptop frequently. Secondly, after a few hours of gaming, you can really feel the cable getting hot will all the hot accumulated around it. You can't even position the cable towards yourself because, no one does that.
The keyboard is neat! I don't like the font on it, but the silver lining print does give out a beautiful effect. The usage experience is remarkable too. After all, it has 1.9mm key travel for a rather responsive feel. MSI also claims that the keyboard keys have mechanical-level shielding for extra durability and I guess someone who owns this could test this on long term usage. The keyboard on the MSI GS63 is powered by Steelseries and comes with Steelseries Engine 3 that allows you to customise the colours of the backlit RGB LEDs and provides unlimited profile settings.
I managed to squeeze out 60 fps on the MSI GS63 while playing CS:GO on it on medium settings and it was flawless. Although when the load gets heavier with smoke, you can see a slight drop in fps, it doesn't hurt the overall experience. It's surprising that the 2GB GTX1050 can handle it very well compared to other similar specification laptops that I've used before. I'd say the credit goes to the NVMe disk for this. If you offload the game data to the secondary drive, you would see a rather significant drop in performance.
The display on the MSI GS63 is an IPS FullHD panel with a 72% NTSC color gamut delivering really vivid colors. It makes the MSI GS63 suitable not just for gaming but also for work purposes. but if this is not enough for you, like I mentioned earlier, MSI has given you plenty of IO ports for extension. In fact, this slim beast can be extended to 3 external displays – 1 on HDMI, 1 one Mini DisplayPort 1.2 and another one via the Tunderbolt 3 port. I didn't get to test this feature in time of course since I had the MSI GS63 for a very short period of time. Speaking about time…
One thing that I have not tested on the MSI GS63 is the battery. But from my quick tests, it seems like it should be able to live for 4 hours easily. Should I get more insight on this, I will update this article accordingly.
Conclusion
I love the MSI GS63, I really do! I immediately fell in love with it's outlook on it's first impression. You know, when you grow older, you don't want to carry heavier laptops anymore, but you want that extra horses under the hood for any multitasking that comes up in the middle of the day. This is exactly that laptop that satisfies the craving for such. The performance is excellent for it's class and the cooling is incredible. I think the MSI GS63 definitely deserves a gold, but the price of RM6,299 was the only one that got in it's way. If it was priced under RM5,500, this laptop would definitely make its way to my daily grind!