Review
NZXT Function Review – A Good Foray Into Mechanical Keyboards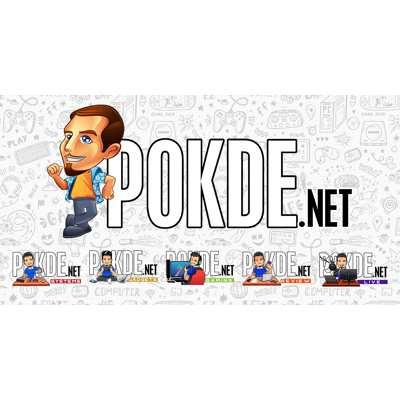 Overview
The NZXT Function is a wired mechanical keyboard with an interesting twist; hot-swappable mechanical switches. This makes it viable for those who want an easier start for keyboard modding. Is it worth your money? Let's find out.
Full-sized = RM529
TKL = RM475
miniTKL = RM435
Positives
+ Hot-swappable mechanical switches are great
+ Magnetic wrist rest adds to the comfort
+ RGB lighting
+ NZXT CAM software is useful
+ Detachable USB-C to USB-A cable
+ Aluminum top plate strengthens build quality
Negatives
- ABS keycaps are a fingerprint magnet
- Keys are rather wobbly
- A little pricey
Unboxing the NZXT Function
Starting off our NZXT Function review with the unboxing, it comes in a long box with the brand's signature white and purple colour scheme. The design itself is minimalistic and straightforward. Inside the box, you can find the following items:
Wrist rest
2M USB cable (braided)
Keycap puller
Keyswitch removal tool
The NZXT Function keyboard itself
Appearance
The NZXT Function is a wired gaming keyboard that is available in three different form factors; full-sized, tenkeyless, and miniTKL. For our review unit, we received the full-sized one. As you can see from the top, you get black keycaps on a white chassis, giving it a nice contrast. Added together with the black magnetic wrist rest and it certainly gives a clean, more complete look. As you might have noticed, you have a volume roller on the left side and the NZXT logo on the top-right corner.
There's nothing to be seen on the sides but you do get a USB port on the back. Keep in mind that this is a wired keyboard, so it's purely for connection purposes and not for charging since the cable is detachable. In case you missed it, the included cable is two meters long and is braided.
Flipping over to the bottom and you can find five rubberized feet so it can sit on any surface without sliding off, two keyboard feet to give it a bit of an angle, and some product details in the center.
Overall, the NZXT Function has a rather clean look for a wired mechanical gaming keyboard, making it fit easily within a gaming and office environment. It truly comes to life as soon as you connect it to the PC as the RGB lighting comes on. Unless you're intentionally looking for a keyboard that leans heavily on the gamer aesthetics, this should fit well with your setup.
Looking for a gaming mouse that can fit well with this keyboard? Check out our NZXT Lift review by clicking right here.
Specifications
Body Material:
Aluminum with matte finish
Form factor:
Full-sized
Can opt for TKL and miniTKL
RGB:
Yes, customizable via NZXT CAM
Keycap:
ABS keycaps
USB report rate:
500Hz, 1000Hz
Switch Type:
Gateron Red
KRO:
N-key roll-over with anti-ghosting
Anti-ghosting:
Yes
Microprocessor:
N/A
Memory:
Yes, to store macros, lighting, and other settings
Cable:
2m braided cable, detachable, USB
Included Accessories:
Wrist rest, 2M USB cable, keycap puller, keyswitch removal tool
User Experience
To power the NZXT Function keyboard, all you need is a single USB Type-A port. You do not need to install any software for it as it's simply plug-and-play but if you want more customization options, you can make use of the NZXT CAM software, which is useful as you can also use it to monitor your PC's health. For the keyboard itself, you can adjust functions, change RGB lighting, and more. It's generally straightforward and easy to use. In case you missed it, the included cable is two meters long.
When it comes to RGB lighting, the NZXT Function uses per-key RGB lighting with up to 16.8 million colours in a variety of lighting modes. This would be incredibly useful for those who really take their time to customize it but if not, the presets alone are good enough for you to enjoy the pretty lights.
As for key rollover, the NZXT Function managed to detect up to 37 buttons at the same time (disregarding the PrtSc button). I pressed all of these using my entire left hand, in case you were wondering. This is definitely far more buttons than anyone needs to have pressed simultaneously, so this should fare well for pretty much anyone.
As for the typing experience, our review unit has a clean, linear feel to it, which makes it ideal for gaming for fast response. It's still a joy to type on but this will be subjective as some would prefer the tactile bump or clicky sounds. In case you're wondering, this one uses Gateron Red switches.
While I am a bigger fan of PBT keycaps, the ABS keycaps used here aren't the fragile, cheap kind so it's still acceptable, though it is a fingerprint magnet. What would have been nice is if they opted for Double Shot ABS keycaps instead if they're going this route. What I don't like are the stabilizers, which are not lubed and are plate-mounted, so it wobbles quite a bit.
You can always opt for a different switch if you'd like but the best part about this keyboard is the fact that the switches are hot-swappable. Not only does it make it easy to change switches, you can have specific keys using specific switches if you wish, and it really is that easy to change as you can pull it out and put it back in using the included tool.
One thing that makes the typing experience comfortable is the included magnetic wrist rest. It easily attaches to the bottom of the keyboard and can be removed without any tools. It doesn't have any plush cushioning but I personally don't feel that it's necessary. The angle and rubberized finish more than makes up for it, and I'm sure most people would have no issues with it.
NZXT Function Verdict
The NZXT Function is a solid mechanical keyboard that can easily fit in both a gaming and office environment. If this is too big for you, you can always opt for the tenkeyless or miniTKL form factors. I personally believe this would be a good stepping stone for those who have just begun venturing into mechanical keyboard, given the hot-swappable nature of the switches. However, I do wish it was slightly cheaper, but its asking price is RM529 is decent enough.
At the end of our NZXT Function review, I award this mechanical keyboard with our Silver Pokdeward.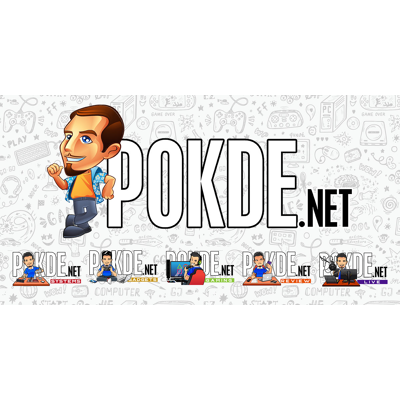 Big thanks to Sun Cycle Malaysia for sending us this gaming mouse for the purpose of this review.