Review
PNY XLR8 Gaming MAKO RGB DDR5 (DDR5-6000 CL40) Review – Untapped Potential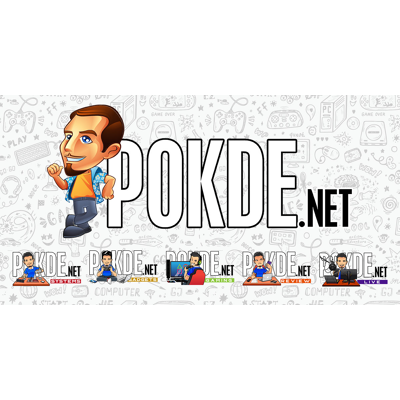 Overview
PNY XLR8 Gaming MAKO RGB DDR5 (DDR5-6000 CL40) on paper looks less performant than other competitors - is there any overclocking potential to make it a solid option aside from value?
Limited lifetime warranty
RM519 (2x 16GB DDR5-6000 CL40)
Positives
+ Simplistic design
+ Well-managed thermals
+ Good value for performance
Negatives
- Somewhat limited overclocking headroom
PNY this time around gave us the XLR8 MAKO RGB DDR5 to check out – this particular unit features 6000MT/s memory clock with XMP or EXPO enabled. Though the CAS latency of 40 cycles seems a bit too loose on paper (given we've seen other 6000MT/s modules with much more aggressive timings), let's see if there's more performance that can be unlocked with a bit of overclocking magic.
Unboxing
This is your standard run-of-the-mill packaging of PNY's memory modules: a box packaging, a plastic tray and a set of MAKO modules themselves. Nothing else to be had here.
Appearance
Heatsinks are pretty much a must have for overclocked DDR5 modules these days – still, PNY didn't go too wild with the design so it's still a relatively clean looking piece of kit. The diagonal "ribs" does feature some protrusion, though it's unlikely to aid passive cooling by much (it's not a fin, remember).
The RGB strip on top shares similar design cues with angular cuts on both sides – by default it runs a rainbow preset but you can sync it with most RGB software including ASUS AURA SYNC, MSI Mystic Light Sync, GIGABYTE RGB Fusion and ASRock Polychrome Sync.
Specifications
PNY XLR8 Gaming MAKO RGB DDR5 (DDR5-6000 CL40)
| | |
| --- | --- |
| Model Number | MD32GK2D5600040MXRGB |
| Frequency | 6000MT/s |
| Primary Timings | CL40-40-40-77 |
| Voltage | 1.3V |
| Capacity | 16GB x2 |
| Dimensions (WxHxD) | 133.4 x 34.8 mm |
Test System
CPU
Intel Core i9-13900K
Cooling
ASUS ROG Ryujin II 360 AIO
Cooler Master MasterGel Maker
Motherboard
ASUS ROG Maximus Z790 HERO
GPU
NVIDIA GeForce RTX 3080 Ti Founders Edition
Memory
PNY XLR8 Gaming MAKO RGB DDR5 (DDR5-6000 CL40)
Storage
Samsung SSD 980 PRO 256GB (Boot)
Kingston NV1 1TB
Power Supply
Cooler Master MWE Gold 1250 V2 Full Modular 1250W
Case
VECTOR Bench Case (Open-air chassis)
Operating System
Windows 11 Pro 22H2
Overclocking
Given that this module comes with 6000MT/s CL40 by default, with a default XMP/EXPO voltage of 1.3V – it's almost certain that there's more to give if you know where to look. As a reference, here's a run with 30-minute OCCT stress test on the stock XMP/EXPO values with the aforementioned memory clocks and timings. At the end of 30 minute the modules peaked at 65°C with no active cooling involved (the screenshot above displays peak at 79.8°C on HWiNFO is sensor anomaly, as it occurs sometimes).
Instead of trying for higher memory clockspeeds, we opted to tighten the timings, targeting CL36 instead (and giving it extra voltage to do so, with VDD, VDDQ and Memory Controller all set to 1.4V in the next attempt). Active cooling in the form of external chassis fan is blown directly to the modules to give it more thermal headroom should it requires them.
The only successful overclock we got is this – with 36-36-36-74 cycles at 1.4V across VDD, VDDC and Memory. The active cooling given to the modules has cooled it down significantly to temperatures in the low 50s (though the fans are running quite aggressively as it is tied to heavy CPU workload). Seeing we got it right on the money on the first attempt, the next run will see the timing gets tightened even further, down to CL34 (and voltage slightly boosted to 1.42V on all three).
Turns out we got lucky on the first overclocked run. Windows isn't playing nicely with the CL34 overclock at all – crashing immediately on boot in the first try, and subsequent boot attempts only managed to go far enough until the RAM gets stressed. Sticking back to CL36 while changing the memory clock itself to target 6400MT/s ended up not POSTing at all, with the system stuck in a RAM-induced bootloop despite many retries.
Warranty
This modules comes with limited lifetime warranty support ("lifetime" here means for as long as this product is available in the market) – for Malaysian markets, users can direct any warranty claims to Fusion Tech Supply Sdn Bhd, local distributor for PNY products; as well as PNY Malaysia's Facebook page. Products will be eligible for warranty support from these two channels as long as it contains the sticker as seen above.
Conclusion
PNY is asking RM519 for the 32GB kits of two (2x16GB) – when you consider the last time we reviewed a DDR5 product it costed twice as much, DDR5 pricing sure has come a long way (having a massive oversupply situation from DRAM manufacturer helps too). As for the module themselves, how does it perform?
I'd give it a "fair" grade. Memory clocks seems to be hitting the wall already, but there's some headroom in the timings which arguably are the more important aspects when it comes to overclocking RAM (and AMD platforms gets to benefit better this way too). PNY's reasoning for slightly looser timings is down to stability and binning considerations – fair enough given the price. Heat management is solid, no issues here.
Let's get back to the pricing for a bit. Looking at current market pricing on various brands, this particular kit is the cheapest we can get on the 6000MT/s class, and it's not even close. Other models generally sit in between RM600 and go as high as RM800 on some more premium models – though some of that price may come down to just the overclocking potential given. For what it's worth, PNY's offering here is more than good enough for the price it's asking for.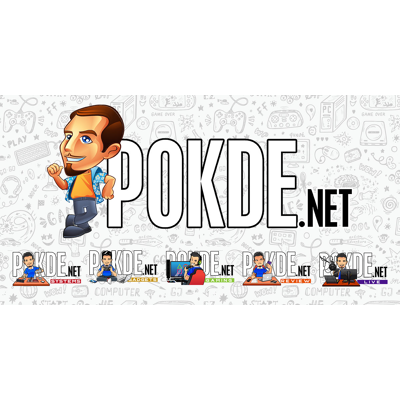 Thanks to PNY Malaysia for sending us XLR8 Gaming MAKO RGB DDR5 (DDR5-6000 CL40) for the purposes of this review.