Review
Rakuten Kobo Elipsa 2E Review – Big And Convenient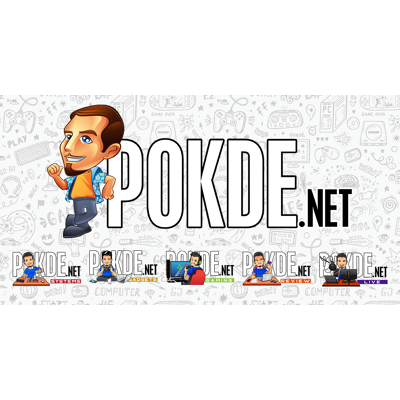 Overview
The Rakuten Kobo Elipsa 2E brings upgrades on various aspects of the device, which should translate to a better reading and note-taking experience.
Positives
+ Display is large and sharp
+ Adjustable color temperature
+ Dark Mode (for reading)
+ Responsive pen performance
+ Broad supported file types
Negatives
- Palm rejection issues when annotating
- Auto-rotate can get too sensitive at times
- Audiobooks require Bluetooth audio, no 3.5mm jack support
- No IP rating
Unboxing The Rakuten Kobo Elipsa 2E
The Rakuten Kobo Elipsa 2E – now an upgraded model – comes with a few things. Among these are:
Quick start guide
USB-A to USB-C charging cable
Kobo Stylus 2
Pen tips
Rakuten Kobo Elipsa 2E eReader itself
We're also provided with the SleepCover for the Elipsa 2E (sold separately), and in this box there's nothing else than the cover itself. There's also installation instruction printed on the inside, which is produced with recycled materials.
The Kobo Elipsa 2E comes with a black shell which contains 85% recycled materials (with 10% ocean-bound plastic), and it comes with a few magnetic spots for pen docking (alternatively, there's a dedicated pen compartment with the SleepCover itself). Both the pen and the device itself features a single USB-C port for charging and data transfers.
Specifications
Display
10.3″ E Ink Carta 1200 touch panel
Resolution: 1404 x 1872 @ 227 ppi
ComfortLight PRO adaptive brightness & color temperature
Dark Mode support
Processor
Dual-core, 2.0GHz
Connectivity 
Wi-Fi 802.11 b/g/n/ac (dual band), Bluetooth & USB-C
Stylus: USB-C
Storage
32GB onboard
Battery
2,400mAh
Supported file formats

eBooks

: EPUB, EPUB3, PDF, FlePub and MOBI


Audiobooks

: Kobo Audiobooks only


Images

: JPEG, GIF, PNG, BMP and TIFF


Text

: TXT, HTML and RTF


Comic Books

: CBZ and CBR
Stylus 
Kobo Stylus 2
Dimensions
193 x 227 x 7.5 mm
Weight
390g
The Good
First things first – knowing other eReaders (including Kobo's own models) that have very tiny sizes, the Kobo Elipsa 2E is good for those who wants a more 'authentic' reading experience. Resolution is pretty good for its size too, with the text crisp and clear. On the software side, there's quite a few features that makes it good to use in various lighting conditions. Among the controls you have, there's brightness and color temperature that applies globally on all modes.
Brightness does what it says – and cranking it up to 100% is bright enough to exceed what you'd use in bright indoor conditions (since it's E Ink display, a brighter lighting provides better contrast). Color temperature on the other hand lets you adjust from near-white up to very warm orange, though low brightness levels will introduce warm shades regardless. There's also a switch that lets the device figure it out for you based on lighting conditions and time-of-day.
The reading mode provides users with good amount of customization to suit their preference, with options of 12 fonts, various font sizes, weights and spacing, as well as Dark Mode if you prefer to read the content at low-light conditions. Some file types supports annotations, and you can simply start drawing using the included Kobo Stylus 2 pen to get going.
On the note-taking side, it comes with a stylus – rechargeable using USB-C – which is very intuitive to use. The pen itself contains three modes: writing, highlighting and eraser. Highlighting is done by holding the side button where your thumb typically rests on, and eraser is on the other end of the pen. Latency is pretty good by E-ink standards, it's not 'realtime' fast, but it's good enough to serve most people short for full-time illustration artists.
The device also comes with access to the Kobo Store, which offers a good number of books to purchase from. Kobo provides short previews on each of the books available, ranging from books, comics to audiobooks as well (which we'll get in a bit). You can also bring your own files and read it from here, and given the file support is fairly broad, you won't be facing any issues getting files to work. There's also DropBox support, if you happen to have one.
The Bad
It's not perfect though: there are a few minor issues that I think is hampering the entire user experience somewhat. While the Kobo Elipsa 2E supports annotations, in practice as you lie your hands onto the panel to annotate, it can sometimes register a tap and jumps to the previous page (or next page if you're right-handed user). At times I found it can even register pinch zoom from my palm which can hide the annotation – though you can restore them by a small button on the right which reverts back to the zoom level that you wrote on.
Another minor complaint is the auto-rotate feature. To be fair, I'm being picky here – sometimes placing the Elipsa 2E on diagonal-ish angles will throw the display into switching back and forth in between portrait and landscape view in rapid succession, and I'd prefer it to be less sensitive (more akin to how Android devices behave in rotation). That said, you can always lock it on certain orientation on the quick settings above.
As for audiobooks, it's a bummer that it basically requires you to own a Bluetooth device in order for this to work. Since the Elipsa 2E doesn't come with a headphone jack nor a speaker, you'll have to pair it with a Bluetooth audio device (headsets or speakers) for the audiobooks to play properly. A 3.5mm headphone jack onboard would've been nice to have. There's also no water resistance rating – so keep this out of the moist, if you will.
Rakuten Kobo Elipsa 2E Verdict
As the plus-sized member of Rakuten's Kobo eReaders family, it's a well-rounded devices that covers not just the reading, but also note-taking part of the equation. The general experience is pretty good, as I haven't dealt with any major issues during the time using the Kobo Elipsa 2E. Still, the device itself costs RM2,019 – so you're looking at the pricey end of the spectrum as far as eReaders go.
Aside from that, there's the optional SleepCover accessory that adds another RM319 on top of the device itself. I'd suggest you bring your own sleeve cover instead since the cover is functionally similar to a standard cover that you'll see in 2-in-1 laptops, minus the electronics part (and the included stylus will still attach to the device magnetically just fine). If you're looking for a big eReader that gives you plenty of reading and note-taking flexibility, this is a solid choice to consider.
Special thanks to Rakuten for providing the Kobo Elipsa 2E eReader for the purposes of this review.