Review
Razer Viper V2 Pro Review – The Lightest is Also the Darkest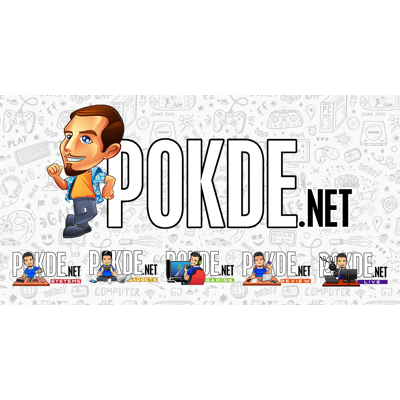 Overview
One of the lightest wireless gaming mouse around, the Razer Viper V2 Pro is designed for fast movement and fast response, perfect for competitive gaming. Is it worth your money? Let's find out.
Positives
+ Lightweight, effortless glide
+ Ambidextrous and comfortable
+ Acceptable click latency
+ Included Razer Mouse Grip Tape brings versatility
+ Great battery life
+ Tracks with great accuracy
Negatives
- No RGB lighting, looks bland
- Lefties miss out on the side buttons
- Not suitable for really large hands
- No Bluetooth
Unboxing the Razer Viper V2 Pro
Let's kick off the Razer Viper V2 Pro with the unboxing. The packaging is your run-of-the-mill Razer gaming peripheral design clad in its signature black and green colour scheme. You get a bunch of details on the features and parts listed on the box itself. Inside, you can find the following items:
Wireless USB dongle
USB dongle adapter
USB Type-A to USB Type-C Speedflex cable
Razer Mouse Grip Tape
Important Product Information Guide
The Razer Viper V2 Pro itself
Specifications
| | |
| --- | --- |
| Body material | Matte plastic shell |
| Sensor | Razer Focus Pro 30K Optical Sensor |
| DPI | Up to 30,000 DPI in 50 DPI increments, 5 DPI stages |
| USB report rate | 125/500/1000 Hz |
| Switch type | Razer Optical Mouse Switch Gen 3 rated for 90 million clicks |
| RGB | No |
| Cable | 1.8m Razer Speedflex cable, USB-C |
| Mouse Feet | 100% PTFE |
| Built-in Memory | Yes, 1 profile for custom DPI and configurations |
| Weight | 58g |
| Dimensions | 126.7 x 57.6 x 37.8 mm |
Performance
From my own experience, the Razer Viper V2 Pro is able to track with great accuracy but your experience will vary depending on your DPI. At 1,000 to 3,200, it's very easy to use and works great. At 8,000 DPI, the jitter starts to kick in but not as bad. After 16,000 DPI, it's practically unusable. For gamers, I foresee a DPI setting as low as 500 to 2,000 where as for casual users, a max of 4,000 would be ideal.
Looking for a wireless gaming mouse that's more suitable for MMORPGs? Check out our Razer Naga Pro review by clicking right here.
The Good
The Razer Viper V2 Pro was marketed as lightweight but I genuinely didn't know how light 58g truly is. Despite being light, it feels well built still. Together with the 100% PTFE mouse feet, moving it is practically effortless which makes it less tiring and allows more room for precision. After using this, even a mouse that is 90g, which is still considerably light, feels heavy.
Given that it's the Viper series, it has an ambidextrous design so both lefties and righties can use it with ease. This is especially important for lefties as the options for them aren't nearly as wide as the ones for righties. The shape and size makes it comfortable to use for claw grip and resting my palm on it, especially considering how long my fingers are. Much larger hands may struggle a bit.
While it may not be the best performer for high-level competitive gaming, the click latency is certainly within acceptable range. There are no odd delays and for most people, it would feel near instantaneous. Anything faster and you would need something with much higher polling rate, perhaps within the 4K to 8K Hz range.
Under normal circumstances, having no textured grip of any kind would be bad as it can make the mouse feel slippery but I personally believe this is good for the Razer Viper V2 Pro as it comes with the Razer Mouse Grip Tape. This makes it more versatile as you can freely place the grip tape anywhere you prefer for improved grip, and you can choose not to if it works well for you out of the box.
The battery life is also excellent, and certainly one of the best that Razer has to offer for a wireless gaming mouse. It's pretty close to the advertised 80 hours, as I typically get about 74-75 hours per full charge. This means that I only need to charge once a week, even as a primary mouse. In case you forgot to charge it, you can do so by using the Speedflex cable and continue using it still.
The Bad
While the Razer Viper V2 Pro sounds pretty good, it does have its drawbacks. For starters, it looks rather bland as it doesn't come with any form of RGB lighting whatsoever. At most, you have a small indicator light below the mouse wheel. Practically speaking, what you see is what you get. Would have been nice if they at least coloured in the Razer logo in green for some contrast. Ironically, this makes it one of the lightest, yet darkest gaming mouse around.
It is an ambidextrous gaming mouse thanks to its symmetrical design but lefties will lose out on the side buttons. It's only really usable for righties unfortunately, unless you're able to use your pinky or ring finger flexibly.
For those of you who plan on bringing this mouse out and about, it doesn't have Bluetooth functionality. Therefore, you will need to either bring a USB cable and use it as a wired mouse or bring the wireless dongle around with you.
Razer Viper V2 Pro Verdict
The Razer Viper V2 Pro is an excellent wireless gaming mouse with an emphasis on lightweight. Its drawbacks are minimal and the only thing you have to be worried would be its asking price. Initially, it was launched with a retail price of RM749 but you can get it on their official Lazada store for just RM639 instead.
At the end of our Razer Viper V2 Pro review, I award this wireless gaming mouse with our coveted Gold Pokdeward.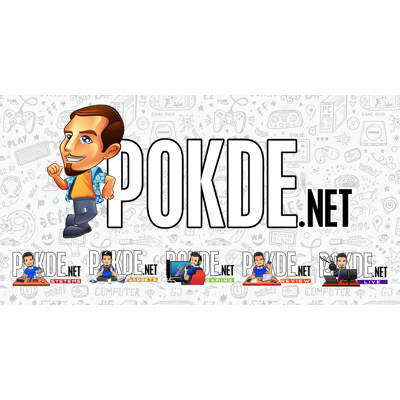 Big thanks to Razer Asia Pacific for sending us this mouse for the purpose of this review.