Review
realme Buds Wireless Review — sporty earphones for bass heads?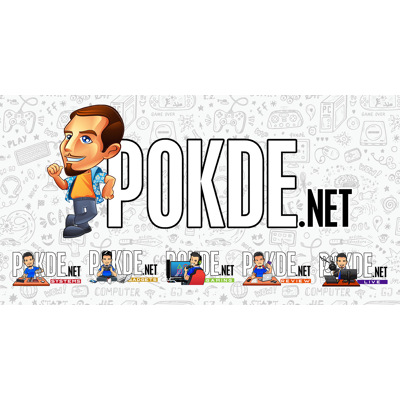 Overview
The realme Buds Wireless is realme's first attempt at making a pair of wireless earphones. They get almost everything right, with a sporty neckband design, wing tips for the earpieces, and big drivers designed to deliver strong bass, making it perfect for the sporty youths realme is targeting. But there has to be a catch, right?
Positives
+ Eye-catching design
+ Long battery life
+ Bass-heavy sound suitable for EDM listeners
+ Comfortable to wear
+ IPX4 sweatproofing
+ Affordable
Negatives
- No alternative wing tips to fit a wider demographic
- Boost midrange sounds weird
While realme is better known for their smartphones, they do offer some accessories as well. Among these are their powerbanks and realme Buds, which come in both wired and wireless varieties. There's also the newer realme Buds Air, which are their first pair of true wireless earbuds. The realme Buds Wireless is probably meant for sportier people, as you will probably realize in just a bit.
Unboxing
The realme Buds Wireless comes in a pretty attractive yet simple packaging that really showcases all the unique features of the realme Buds Wireless.
Meanwhile over on the inside, we see the realme Buds Wireless held in securely on the plastic tray. realme used the space rather ingeniously, with a small drawer under this top layer housing the ear tips and also the the charging cable.
There are two flaws with the realme Buds Wireless that we can spot right away: there are no other wing tips included in the package, so if the default ones don't work for you, it's just too bad. The other issue is the use of microUSB for charging, which is definitely not ideal. But given that realme still uses microUSB for the majority of their smartphone lineup, it's probably forgivable by their target audience.
Appearance
The earpieces themselves are pretty compact, despite packing large 11.2mm bass drivers. Making them perfect for sports or other vigorous activities are the wing tips, which are only available in that one size. I do find the contrast of the yellow cords to be a very nice touch, which is also extended to the ear tips themselves, which feature a yellow core. The realme branding here is also rather subtle, which is cool.
Meanwhile the neckband comes in all black, with a smooth soft-touch finish that might or might not stand up to being in contact with sweat for a long time. The control module is on one end while what I would assume is the battery (since it has the charging port) is on the other. The realme Buds Wireless's controls are pretty basic, with just three buttons.

Specifications
Drivers
11.2mm dynamic drivers
Frequency Response
20 Hz – 20,000 Hz
Sensitivity
N/A
Impedance
N/A
Headphone Type
Wireless neckband, in-ear
Connection
Bluetooth 5.0
AAC, SBC codecs
Wireless Range
10m
Noise-cancelling
N/A
Battery
Up to 12 hours playback
Weight
Approx. 27g
Colour
Black, yellow accents
User Experience
The first thing you will learn about the realme Buds Wireless is how you can just forget about turning them on and off. Just bring the two earpieces together and they will turn themselves off, separate them and they will connect to the last device they were paired with. It's pretty nifty. That prevents you from running low on battery just because you forgot to turn them off. With that said, it will easily last you a whole day as realme really wasn't joking about the 12-hour battery life.
When you do run out of power, charging is done via the microUSB port. As we have already mentioned why realme shouldn't use the microUSB port, we won't go over that again. But I do find realme's decision to expose the microUSB port a bit curious considering that the realme Buds Wireless does seem designed for sports rather than the casual user. There's IPX4 ingress protection though, so it should survive being drenched in your sweat from your workout.
Speaking of tunes, the realme Buds Wireless' sound is clearly bass-centric. realme has these tuned by Alan Walker, so obviously these are tuned for EDM. The bass is punchy, and it is great for EDM music. An interesting thing to note is that unlike most earphones tuned for bass, these don't have the signature scooped out mids though, but instead seems to have gotten a slight boost. The downside is that this boost in the midrange does not sound good, giving a scratchy sound to vocals.
And as with virtually all wireless earphones, the realme Buds Wireless are not suitable for gaming. There's a noticeable delay from when you see something on the screen to when you actually hear it. It doesn't affect movies or videos, so you can use these for your Netflix binges in flights.
Now I must mention that while it may not sound that good, the realme Buds Wireless is actually quite comfortable. Be it the neckband or earpieces, I was not annoyed by either component despite me being not used to having a strip of rubber-coated plastic on my neck. The ear tips and wing tips are also surprisingly supple, as I have tested many budget earphones with horrible stiff wing tips that hurts my ears.
Conclusion
Priced at RM149, it's definitely an affordable pick for those who want a sporty-looking pair of wireless earphones. With an IPX4 sweat-proof rating, you can bring them out on your next jog without worrying about drowning them in your sweat. If you mainly listen to EDM and need something to accompany you during your runs, the realme Buds Wireless is an inexpensive pair of wireless earphones that you can consider.
Our thanks to realme Malaysia for sending us the realme Buds Wireless for review.