Review
ROG Raikiri Pro Review – More Convenient Than "Pro"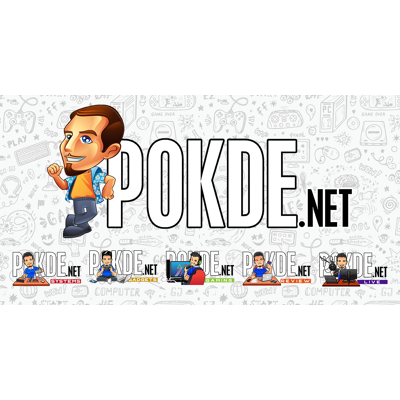 Positives
+ Attractive looks with RGB and OLED display
+ Good build quality
+ Versatile for hand size
+ Built-in ESS DAC for audio convenience
+ Multi-device compatibility
+ 2.4GHz latency is practically equivalent to wired
+ Extremely customizable via Armoury Crate
+ Great battery life
Negatives
- Back buttons need improvement for reachability
- Armoury Crate is still a pain to use
- OLED display needs more functions and is annoying to navigate through
- You need a USB cable to use this with Xbox consoles
- Doesn't work with Android and iOS
- Button travel distance not ideal for competitive gaming
Unboxing the ROG Raikiri Pro
Starting off our ROG Raikiri Pro review with the unboxing, the packaging has your standard ROG peripheral design, clad in the gaming giant's signature color theme but the some green at the bottom since it's designed for Xbox. You can see its features listed around the box, along with some awards that it garnered listed on the front. Inside, we found the following items:
1 x USB-C to USB-A cable
1 x USB dongle
Documentations
The ROG Raikiri Pro itself
Specifications
Display
1.3″ 128 x 40 OLED display, 2 grey level
Extra Buttons
4 multi-function buttons
Layout
Xbox-style with A, B, X, and Y
Connectivity
Wired USB-C
Wireless RF 2.4GHz (USB dongle) Bluetooth 5.0
Cable Length
3 meters, braided cable, detachable
Audio
3.5mm analog audio port (for mic in and audio out) ESS DAC
Dimensions
103 x 155 x 64 mm, 330g
Compatibility
Windows 10, Windows 11, Xbox Series X / S. and Xbox One
The Good
There are a good number of reasons to consider getting the ROG Raikiri Pro. For starters, it looks great and there's enough to make it stand out from all of the Xbox controllers out there. Sure, you can tell immediately that it tries to mimic the Xbox Elite Wireless Controller Series 2 but once the Raikiri Pro comes to life, the RGB lighting and its OLED display makes it look unique and that much better, though I can agree that the latter is rather subjective. It's worth noting that you can add your own text / image to be displayed on the OLED display as a wallpaper for an added bit of personalization, but you'll need Armoury Crate for that.
Furthermore, the build quality is pretty solid. Unlike the prototype I held previously which felt cheap and follow, this one feels like it has some bulk and everything from its chassis to its triggers feel rigid. It may not feel as premium as the Xbox Elite controllers but those cheap controllers you can easily find online, be it wired or wireless, feel noticeably more fragile than this. The handles have a textured finish to them, making it much easier to grip.
Despite the size of the controller, I believe ASUS has made a good job in designing it as it works with small, medium, and large hands just fine. This means it's rather versatile, and unless you have literal baby hands, you shouldn't have trouble accessing all the buttons. Though it's worth pointing out, based on feedback I've taken from my nephew with small hands, it will take a bit of an effort to reach the 4 rear buttons but it's not too difficult. As for me with large hands and particularly long fingers, I did end up accidentally pressing the top rear buttons a few times but after readjusting my grip, it was no longer an issue for me.
One major attraction factor for the ROG Raikiri Pro is the tri-connectivity option consisting of USB-C wired, Bluetooth 5.0, and 2.4GHz RF wireless via a USB dongle. You can use this on any Windows 10 / 11 PC, Xbox One, and Xbox Series X / S consoles. Most notably, it works with the ROG Ally. The best way to use this is with the 2.4GHz RF wireless, as there's practically no latency and feels exactly the same as using it wired. On Bluetooth there is a slight latency but if you're just playing games casually, it's within acceptable levels and not awkwardly slow.
For those who need a convenient audio solution, the ROG Raikiri Pro has an integrated ESS DAC, allowing you to connect a 3.5mm wired headset to the controller. Think of it as a built-in soundcard for added convenience, which might not mean much for PC gamers as you're likely to have access to an abundance of ports but it's a godsend for Xbox gamers and ROG Ally gamers as well not just to enjoy potentially better game audio but a convenient means of adding a microphone for voice chat. Just keep in mind that this only works when you're using the Raikiri Pro in wired mode.
If you're the kind of person who likes to tailor your gaming experience, especially with different setups for specific games, then you'll be glad to know that the ROG Raikiri Pro is pretty much fully customizable via the Armoury Crate software. You can remap buttons, set controller profiles, adjust the OLED display, vibration, dead zones for triggers / analog sticks, and more. Once you're all set, it will all be saved in the controller's profile so the software is only necessary for updating firmware and to change settings.
Lastly, and this is the defining attraction factor for me, is the battery life. With RGB lighting enabled, I managed to get about 31 to 32 hours per full charge, and ASUS claims that you can get up to 48 hours with RGB and vibration disabled. While I didn't disable vibration, it never did vibrate for me in the games that I played so we shall not count that from my own experience. I can easily got 1 to 2 weeks without charging this, and it's great. In comparison, the DualSense controller for the PS5 can only do up to 15 hours, though the average figure ranges from 6 to 12 hours.
Hunting for a good wireless mechanical keyboard but not sure which one to pick? Check out our ASUS ROG Strix Scope II 96 Wireless review by clicking right here.
The Bad
As good as the ROG Raikiri Pro is, it does have its fair share of drawbacks. For starters, while I do like the fact that it comes 4 extra buttons in the rear, it could have been designed better. If it came with added height or perhaps detachable scythe-esque trigger paddles, it would aid in its usability as it would be much easier to reach. Furthermore, this would make it much harder to press by accident as you would have to deliberately press the paddles to trigger it.
Secondly, while the OLED display adds to the overall look, it doesn't have much functions and it's not easy to use. In between the shoulder buttons, you have two really small control buttons specifically to navigate the OLED display through settings like profiles, system, connection type, brightness, and changing wallpapers. Not only does the size make it hard to use, the fact that you need to hold down to continue makes it really slow and cumbersome. You also can't remap buttons on the fly, making it more limited in use. If we could use the actual buttons, analog sticks and / or D-pad to navigate it, it would have been so much better.
As a result, you will end up relying on the Armoury Crate software more than you should. Sure, I praised it for the sheer amount of customizations but the software itself is a pain to use. After all, you will need to connect to your PC directly via USB for it to work. On Bluetooth and 2.4GHz RF wireless, it simply won't show up. Adding the fact that the software keeps bombarding you with updates, be it peripheral or the software itself, before you can use it makes it that much more annoying.
Despite its tri-connectivity nature, you can't use it on Android and iOS. You can discover it via Bluetooth and even connect to it, but it will not do anything. I've tried this on my iPhone 14 Plus, iPad 10th Gen, Samsung Galaxy Z Flip5, and the Samsung Galaxy Tab S9 Ultra, and it didn't do anything for all of those devices. I thought maybe it might not work if you're not running any games but I've tried Fortnite, Honkai Star Rail, and COD Mobile to no avail. It's a bit of a missed opportunity given that it has Bluetooth connectivity. Furthermore, you can only use this with Xbox consoles if you're connecting via USB, so no wireless options for console gaming.
Lastly, despite the Pro moniker in the name, this controller is meant for casual gamers. While the latency via 2.4GHz RF wireless is excellent, the button travel distance definitely makes it not ideal for competitive gaming. If ASUS opted for buttons that doesn't go down almost the entire way with switches that have a noticeably shorter actuation point, you would legitimately have a gamepad that's tuned for Esports right here. Perhaps it's a bit too much to ask given its RM695 price tag, as it's certainly more affordable compared to your professional-grade controllers.
ROG Raikiri Pro Verdict
The ROG Raikiri Pro is a wireless gamepad that ticks a lot in the right boxes, but it does leave you wanting for more. Despite its drawbacks, it still remains one of my favourite gamepads around, especially with it being the one that gave me zero problems and is the fastest to get up and running when using on PC aside from the Armoury Crate software. There's plenty of room for improvement and it ultimately boils down to what you're looking for in a gamepad, along with which platform you plan on using it on.
At the end of our ROG Raikiri Pro review, I award this with our Bronze Pokdeward.
Big thanks to ASUS Malaysia for sending us this gamepad for the purpose of this review.