BenQ W4000i Home Theatre 4K Projector: How Does HDR Work On Projectors?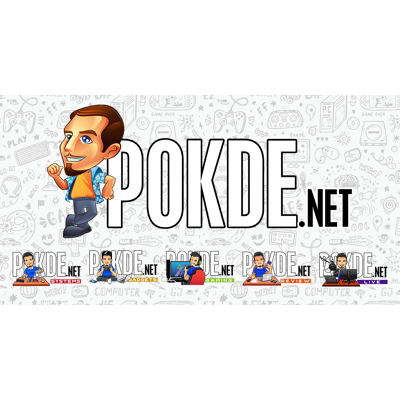 BenQ W4000i Home Theatre 4K Projector: How Does HDR Work On Projectors?
There's a few types of medium that you may use to watch various content: TVs, laptops, monitors, and perhaps on more unique occasions, projectors. Movie theaters in fact generally uses projectors to display movie content in incredible detail – but how does a projector which, on paper should be inherently worse than a monitor due to their reflective nature as opposed to self-emitting colors, be capable of displaying HDR content with wide color gamut, such as BenQ's W4000i home theatre 4K projector?
Naturally, there's a lot of tech going on that makes HDR and DCI-P3 coverage even possible for a projector that by conventional wisdom seems counterintuitive to display HDR content (as conventional ones gives the perception of washed out colors due to ambient light). You'll need to have a highly light-controlled room, and if you have a lot of budget going for it, even a dedicated projection surface optimized for such content. But there's a reason why projectors still beat monitors/displays in certain aspects, and we'll explain how BenQ does it.
The 4LED Technology
A typical projector comes with a single light source, which by itself is capable of producing most colors just fine. However, HDR content demands brighter colors – so a single LED is simply not going to cut it (especially taking the lifespan of the lamp into account). First off, the use of LEDs makes for high energy efficiency and eliminates the lengthy warm up process that you may have seen in some of the older projectors.
Thus, LEDs can be boosted to much higher brightness. But what about richer colors? That's where 4LED comes in: by splitting three of the primary colors into each of the light source (red, green and blue), each LED can dedicate itself to a single color which means colors can be reproduced more accurately.
The fourth LED, only seen in some projectors (such as BenQ's), simply produces white color and helps boost the overall brightness required to maintain HDR contrast levels – this is in principle similar to certain TVs featuring a fourth sub-pixel to make images brighter without sacrificing colors. This enables the W4000i to achieve a peak ANSI brightness of 3200 lumens, which is good enough even in somewhat bright environments.
There's also added benefit of longevity: since the duty of a single lamp is now split into four, each of them will not be working as hard, potentially wearing out quicker than expected. That translates to longer lifespan, and BenQ promises 20,000 hours on standard mode, and 30,000 hours if you opt for the more energy-saving ECO mode. Napkin math: you can play Oppenheimer up to 10,000 times under ECO, or around 6,600 times using standard mode.
HDR-PRO
The main benefit of HDR is to preserve both very bright and very dark parts of a scene without sacrificing one another. That's how human eye works, but to this day to entirely recreate the colors digitally still remains a paramount challenge (BT.2020 still have some ways to go, for one). You've heard of Full-Array Local Dimming (FALD) in monitors to achieve high contrast ratios and dynamic ranges, but how would that work in a projector?
BenQ's solution: similar to FALD, the W4000i takes the entire scene and split it into more than 1,000 individual regions of pixels. Simply put, dark regions, such as areas obscured by shadows, won't get blacked out if the overall brightness drops; and similarly, the bright spots such as light sources won't get overblown. This is done by individually adjusting local contrast so much of the details gets preserved in the resultant output.
To maintain consistent brightness, the W4000i also comes with 5 different recommended HDR brightness levels based on projection distance. Light does emits away to some degree as distance increases, resulting in less brightness; this setting can be used to compensate for equivalent screen sizes from 70″ all the way up to 150″. These all comes with the support for HLG, HDR and HDR10+, and with HDR10+ support, it also comes with a feature called metadata. Essentially – this accounts for your projector's brightness capabilities and reproduces HDR content in a way that's natural for your projector to display.
CinematicColor
Colors are one of the most crucial aspects of any display device, and that includes projectors as well. Projectors typically run with Rec.709 color space, which is similar to the sRGB color space that you see in most reasonably-priced monitors. Higher end ones with better panel technologies can run DCI-P3 – which covers a wider range of colors – and the BenQ W4000i went for the extra step to achieve that as well, achieving 100% of DCI-P3 coverage.
The W4000i's color capabilities is dual-certified by THX and ISF, and it also comes with a calibration report included with a Delta-E of <3, or near imperceptible to the human eye. BenQ claims they are the only projector maker to provide color testing data with each retail units, so that should give you an idea how serious BenQ takes pride of their projector's capabilities.
Other Features
As a projector designed first and foremost for movie watchers, the BenQ W4000i naturally comes with a Filmmaker Mode that sets the color space to match the ones envisioned by filmmakers, so you see what the director sees. There's also a dedicated 24P playback mode that drops the projector's refresh rate to 24Hz to reduce something called "judder". The reason this happens is down to the native refresh rate of 60Hz, which does not sync perfectly with 24FPS content (you may see some frames taking two image refreshes and others one) – so 24P mode helps in that regard.
With Android TV, there's plenty of streaming options available to you. The BenQ W4000i comes with Netflix, YouTube and other streaming services onboard ready to go, and the standard Android TV interface should be familiar to most TV users.
Another key feature of the W4000i is the ability to produce what's called "True 4K" resolutions. To understand this, we first need to understand how DLP projectors work. DLP, or Digital Light Processing is a technology designed by Texas Instruments (TI) – you may have heard of the name from one of their scientific calculators such as TI-84, but they also design chips.
It's a chip full of microscopic mirrors called DMD (Digital Micromirror Device) chip that reflect the red, green and blue light to project into the screen. For simplicity's sake, we'll explain one of the latest generation DMD chip made by TI, that measures at 0.47 inches (~12mm), and it's capable of displaying FHD output, or 1920×1080 resolution.
How do you achieve 4K this way? It's simple: since 4K is essentially four of the FHD signals stacked on top and side by side, the DMD chip can rotate at a microscopic precision (at 4x the refresh rate, so 240Hz) to shift just one pixel across, down, and back and return in each alternate pixels, forming what is effectively a 4K 60Hz output (your eyes can't see the pixel movement simply by how fast the mirror moves).
This differs from other projectors that may use something called "4K Enhancement Technology", while both serves as pixel-shifting technologies, the latter can only produce dual FHD resolutions (by shifting diagonally), totaling at around 4.1 million pixels – half of 8.3 million that a native 4K resolution requires, making it losing a small bit of clarity over the 4-way pixel shifting method that BenQ W4000i utilizes.
Recap
So you can see there's a lot of things going on to make a projector capable of displaying HDR content, which in itself is not an easy feat compared to conventional monitors. However, projectors provides the flexibility that monitors simply couldn't offer, and that is the screen size. The highly flexible lens correction design makes installation fairly simple given its wide range of keystone and lens shifts; and there's features like eARC that makes cable management simpler.
Whether you're a newbie in the world of audiovisual, or you're an enthusiast in this field – the BenQ W4000i should offer some very enticing features if you're looking for a projector that gives you the most visually immersive experience outside of cinemas.
You can read on our review of the W4000i projector here, learn more about the projector here, or take a look on the projector at BenQ's Shopee store right here.