Review
Sony A7S II Full-Frame Mirrorless Camera Review — The Low Light Beast Rises Once More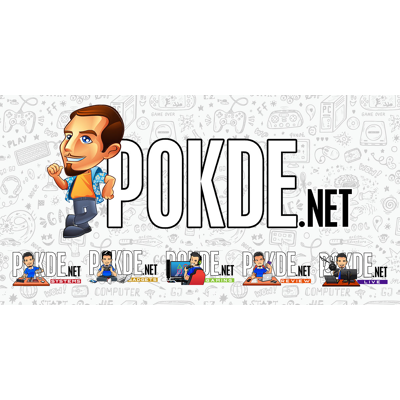 Positives
+ Easy to use,
+ Great low-light performance
+ Picture quality is pretty awesome,
+ Sturdy body
+ Wi-Fi and NFC connectivity,
+ Grippy,
+ Clean HDMI out
Negatives
- NFC can be very finicky
- No articulating screen
- Very pricey
- 12 megapixels may not be enough for professionals
101It seems like everyone is into cameras nowadays. Some are making a living out of it while others are just looking to take the best shots for their VSCO grid or Instagram. One of the biggest pains in photography is low light.
You'll either have a picture that will let you barely see anything or see everything but with some weird grains as if you were watching TV about half a century ago. However, there is one that stood above the rest. Above other mirrorless cameras and even above DSLRs, that's what we're taking a look at today.
Sony A7S II: The Low Light Beast
When the world saw the release of the Sony A7 II, most people were already wondering if there was going to be a newer version of the infamous low light beast. After all, the in-body image stabilization of the A7 II is it's prowess. It makes shooting a hell of a lot easier, and that can really help with low light photography and potentially omit the need for a tripod.
The Sony A7S has been known for a number of years to be an excellent camera for low light and high ISO shoots. The 'S' in the A7S stands for 'Sensitivity' and it's not exactly meant for everyone. After all, it's a 12.2 megapixel shooter, and you've definitely seen plenty of other Sony cameras with more than 20 megapixels, but this is still a full-frame camera nonetheless.
What's the point of it being reduced to 12 megapixels compared to its 2 other brothers? Well, unlike the Sony A7R II which has a 42 megapixel sensor to capture massive amounts of details and the A7 II being the middle point of the A7S II and the A7R II, the A7S II does the opposite of what the A7R II is doing in order to have massive improvements in low light performance.
Together with the Sony A7S II, Sony has given us the FE 85mm F1.4 GM for us to use together with the camera. The 85mm is gonna make it tricky for regular shots but since it's an F1.4 lens, I know I'm gonna have fun taking some hipster shots with shallow depth of field everywhere I go.
What You Need to Know
The Sony A7S II has a crazy ISO range of 50 – 409,600, internal 4K video recording capabilities with full pixel readout without pixel binning in full-frame format, Full HD 120fps and 4x/5x slow motion recording, gamma assist display, time code and optional XLR audio inputs.
And just like the Sony A7 II, the A7S II also has the 5-axis image stabilisation system, and BIONZ X image processor. Furthermore, there's a silent image capture mode, continuous shooting rate of 5fps, and an enhanced auto focus system with 169 AF points which can operate down to light levels as low as EV -4.
The A7S II also features a dust/moisture-resistant magnesium alloy body, 0.78x magnification XGA OLED electronic viewfinder, tiltable 3-inch LCD screen, and NFC and Wi-Fi connectivity. Everything looks fantabulous just by looking at this but honestly, I wished that they'd use a fully articulating screen instead. It's a minor issue for me but it might not be the same for others.
The Sony A7S II is a mirrorless camera and not a DSLR. This means that it's smaller and lighter than most DSLRs out there. According to our scale, it weighs in at 646g. However, it gets ridiculously heavy when you pair it together with the Sony FE 85mm F1.4 GM lens, which weighs in at 845g. Combine it and you'll get 1.49kg to lug around, which sorta beats the purpose of having a mirrorless.
Even with that said, the Sony A7S II is a beast in its own league, as its performance is better than a lot of DSLRs out there. You'll see it for yourself in just a bit.
Ease of Use
The Sony A7S II is a sturdy piece of machinery. It doesn't feel like it was cheaply made but I suppose that's what happens when you use a magnesium allow body. The body's design makes it easy to grip the camera without feeling like it's about to fall to the floor and have you crying for destroying an expensive camera.
The power on switch is at the same position as the shutter button. It's most likely designed this to save on space as this is a mirrorless camera. There are 4 dials on the Sony A7S II, one to select the camera mode (aperture priority, manual mode, etc.), one to adjust exposure, and the other 2 that you can set yourself via the settings menu. Since I'm using the FE 85mm F1.4 GM, I don't need to have 1 dial to adjust the aperture so I ended up having the remaining 2 used for adjusting shutter speed and ISO.
The Fn (function) button doubles as a Wi-Fi button letting you connect to a smartphone over Wi-Fi or NFC if your smartphone features it. You can add additional features to the camera using Sony PlayMemories apps, with apps available for free or alternatively for a fee.
As a former user of the Sony RX100 MK III, the settings menu is largely the same on the Sony A7S II, so it's pretty straightforward for me. Whether you need to switch region settings, change resolutions for images and videos, or connect the camera to your smartphone, everything can be done and it's generally not an issue.
That is, unless you've come from a camera that utilizes touchscreen and you're familiar with the Sony camera's user interface, in which case, it might be a bit frustrating. But, if you take the time to learn about it, you'll get used to it in no time. After all, the Sony menu system is clearly laid out and easy to use. Everything you need is there, you just need a bit more time with it.
Connectivity
Just like many other Sony cameras you see today, you can connect the Sony A7S II to other devices with the use of Wi-Fi. You can even connect to your smartphone to transfer some photos over. However, you'll need to use the PlayMemories Mobile app in order to do that.
From there, you can choose to either the select the photos you want via your smartphone or the camera itself. With the app, you can also install some applications for your camera which will give some added functions but there's really nothing vital that you would need that camera can't do.
And the other thing that the app allows you to do is to use your smartphone as a remote view/control. This will be helpful since the Sony 7S II doesn't have a fully articulating screen. If you ever need to record yourself and there's no one around to help, this feature is a lifesaver.
To make connecting to other devices easier, you can use NFC for a faster way of pairing the devices. You'll still end up using the Wi-Fi anyway, and it's more of an easier way to connect without filling the password and what not. I actually had a hard time with this as it doesn't seem to connect easily with my phone. I had to several times to get it done but since it was this painful, I just didn't bother with it anymore.
The Sony A7S II has a MicroUSB out for transferring photos and a Micro HDMI out to connect with external displays. Since it's capable of clean HDMI output, you can connect to external recorders or capture cards and record videos from there. It'll be like having a really high-end webcam for professional streamers.
Regular Day Shots with the Sony A7S II
I've taken quite a number of shots with the Sony A7S II, with the Sony FE 85mm F1.4 GM lens of course. Most of them were from Comic Fiesta 2016 at PWTC, Kuala Lumpur, with just a couple from elsewhere. I've also listed the aperture, shutter speed, and ISO used for each picture so you'll know what settings I've used.
On an added note, I've used the 'Vivid' creative profile as I feel that it makes the pictures captured by the camera look better but that's just my opinion.
All of the pictures were taken by hand, no tripod, monopods, or stabilizers used. I have to say that it's very easy to shoot with the Sony A7S II. Especially with focus peaking, it easily tells me what is currently being focused in the frame.
While experts will not need to use Zebra or focus peaking to get a nice shot, not everyone can do the same, and focus peaking definitely helps. Since touchscreen is not available in here, focus peaking is probably the beginner's saving grace in getting the subject to focus.
One thing's for sure, I'm impressed by how easy it is to get an awesome picture with this camera.
Night Shots with the Sony A7S II
Now for what the Sony A7S II excels in, when there's not much light around. I decided to take a picture at night here from our office building with the camera mounted on a tripod.
I used Aperture Priority mode to determine the necessary shutter speed needed and adjusted the ISO from the lowest all the way to the max possible ISO. Aperture is constant in all picture at f/1.4. Enjoy the view:
As you can see from ISO 50 to ISO 1600, the pictures look great. In ISO 3200, you can start to see a little noise in the night sky but it's still not bad. Even at ISO 10000, the areas that are lit well still look awesome while the dark areas become grainy.
The pictures start going real bad from ISO 64000 onwards, with everything looking grainy. The picture taken with maximum ISO at 409600 makes it look like someone trying to take a picture at night with a cameraphone in the 1990s. It's just that bad but no one utilizes ISO that high for taking pictures anyway.
Conclusion
The Sony A7S II, as well as the Sony FE 85mm F1.4 GM lens, is clearly not catered for everyone. Some professionals may require more than 12 megapixels for work purposes while others may not need that high of a resolution. It's an easy to use camera that anyone can use, especially if they're familiar with Sony's interface but the price tag itself will scare a lot of people away.
I'm also a believer that in order to get a good picture, a good lighting is necessary so don't focus too much on having a camera with superb low-light capabilities. The next best thing to this camera that is more pocket-friendly and well-rounded would be the Sony A7II. If you know for a fact that you'll be doing a lot of low-light shots, this will be the camera for you…if you can afford its asking price.
I want to do more with this camera, like video for instance but with the lack of the kit/zoom lens, it's kinda tough to do that. The only hiccup I had with this camera is the fact that it's hard to connect with my phone via NFC. An articulating screen would be nice but not everyone needs it I suppose. With that, I award the Sony A7S II with our Silver Pokdeward!