Review
Sony LinkBuds WF-L900 Review – Great Idea, Needs Improvements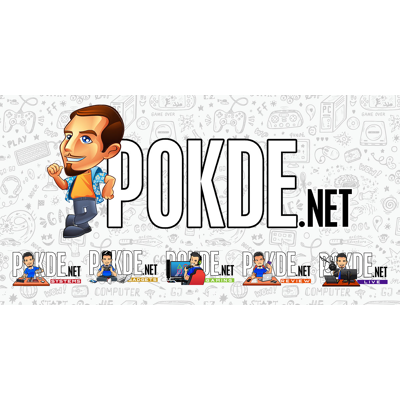 Overview
Unlike their other offerings, the Sony Linkbuds WF-L900 is designed to help keep you connected to your surroundings. Is it worth your money? Let's find out.
Positives
+ Compact and lightweight
+ Very comfortable to use even for long hours
+ Reliable tap controls
+ IPX4
+ Spacious soundstage with 360 Reality Audio
+ Excellent for handsfree calls
Negatives
- Battery life could be better
- Bass is lacking
- Might not fit well with some people's ears
- No Bluetooth Multipoint
- A little pricey for what it offers
Unfortunately, we can't start our Sony LinkBuds WF-L900 review with our usual unboxing as our media sample unit is different from the retail unit. As such, we will move straight into the next section.
Appearance
The Sony LinkBuds WF-L900 looks vastly different from all of their TWS offerings thus far. For starters, they are not in-ear modules as the rings simply sit in your ears in a similar nature to the Samsung Galaxy Buds Live. Starting off with the rear of the earbuds, you have the an LED indicator, fitting supporters, microphones, the ring-shaped driver units, and touch sensors where the Sony logo is. It's also worth noting that there is a Tactile Dot specifically on the left earbud.
Flip the earbuds over and you can see the charging contacts, the L and R markers, built-in antennas, and a clear view of the ring-shaped driver units. If you were confused as to which part is supposed to "go into" your ears, this should give you a clear idea.
Moving on to the charging case, this one is very compact and unlike any of the other Sony TWS earbuds as it has a lock for the lid. While closed, you can find the button to open the lid residing in solitude while the rear is where you can find the USB-C port and pairing / reset button.
Open up the charging case and you will find indicator lights (which shows the battery life and connection status), the charging contacts, and the L and R markers.
Overall, the Sony LinkBuds WF-L900 has an interesting, unique design philosophy here as it's the antithesis of the popular WF-1000X series. The open ring design symbolizes the open nature of the product so you can be more aware of your surroundings, and it's certainly conveyed effectively this way. It does look a little odd but when you understand how it works, you will start to appreciate the design more.
Specifications
Drivers
12mm High Power Neodymium Magnets (open ring)
Frequency Response
20 Hz – 20,000 Hz
Headphone Type
Open, Dynamic, True Wireless
Connection
Bluetooth 5.2
SBC, AAC
A2DP, AVRCP, HFP, HSP
Wireless Range
10m
Noise-cancelling
No
Battery
Earphones
Up to 5.5 hours playback
Charging Case
2.4 x Full Charge (12 additional hours of use)
Weight
2 x 4.1g (earbuds)
34g (charging case)
Colour
Black, White
User Experience
Pairing
Connecting the Sony LinkBuds WF-L900 to devices is a straightforward process. Simply turn on your Bluetooth connectivity, scan for the device, and pair with it like you would any other Bluetooth audio device. When you've connected it at least once, it will automatically connect to that device when you take out the earbuds from the case in the future. You can use it on smartphones, PC, and more for as long as Bluetooth is available. However, Bluetooth Multipoint support is absent, so you can only connect one at a time.
The best listening experience is definitely on smartphone as you have more customization options via the Sony Headphones Connect app. You can play around with the equalizer, adjust ambient sound levels, toggle settings like Adaptive Sound Control, and more. It's easy to use and I doubt anyone would have trouble with the app.
Sound
The Sony LinkBuds WF-L900 is somewhat the opposite of something like the WF-1000XM4. As far as price range goes, it's also positioned below that, but higher than the WF-XB700 and WF-C500. Thus, many would expect it to sound close, if not on par, with Sony's high end TWS earbuds. In truth, it's a completely different experience, but it's not necessarily for the worse.
The bass is very mild, but the mids come through nicely while the highs are a bit lacking. To put that to perspective, bass-heavy songs will feel quite lacking and anything that involves a band may feel a little empty. You will also enjoy a rather spacious soundstage when using the 360 Reality Audio feature, and DSEE helps to upscale the audio the improve your listening experience.
As you might expect, sound isolation is pretty much non-existent here as you can here a lot of your surroundings, and that may interfere with the listening experience. Where it definitely shines is with calls as voices sound clear and your voice captured via the microphone is also loud and clear. It's far from podcast-quality audio, but it's certainly a step up from its TWS brethren within Sony.
Comfort
The biggest attraction factor for the Sony LinkBuds WF-L900 is comfort. The fact that it doesn't go into your ears like IEMs and the fact that it's very lightweight, it really feels like you're not really wearing anything. The fact that you can still hear your environment clearly further strengthens that illusion. I have worn this for 5 hours straight, mostly because I forgot I was still wearing them.
One small issue that I foresee is that this might not fit well for some people due to their size of their ears. Sure, Sony does include spare silicone ear fitting supporters but it's not as universal as your standard silicone ear tips. As such, I would suggest those of you who are interesting in purchasing this to try it out first, just in case it might not fit your ears or just can't be secure enough to stay in it.
In case you plan on using this for workout or situations that you might sweat, then you'll be happy to know that the Sony LinkBuds WF-L900 has an IPX4 resistance rating. This means that it is protected against water splashes from any direction. Just make sure you have the right fitting supporter size so it doesn't accidentally fall off of your ears.
One thing worth noting is that the Sony LinkBuds WF-L900 has a feature where you media will be paused automatically when it detects that you're talking with someone. This is especially helpful if someone suddenly talks to you as your attention will be immediately drawn to them and you don't have to miss a beat by taking the earbuds out. However, if you're the type of person who likes to sing along, then this will annoy you as it will constantly pause your songs. Fortunately, you can disable the feature via the app.
For those of you that are wondering, you can make use of its touch sensor for easier controls. You can customize via the Sony Headphones Connect app, even having different ones for left and right earbuds, but by default, this is what you're getting:
Double Tap
Play / pause music
Answer / end calls
Triple Tap
Reject call
Skip to next track
Battery Life
Based on my usage, the battery life of the Sony LinkBuds WF-L900 are about 5 to 5 and a half hours, which is about the same as what Sony advertised. The charging case itself adds an additional 12 hours roughly. It's decent and could certainly use some room for improvements. However, it's also not a surprise given how small the earbuds and charging case are. Good thing here is that charging is relatively quick as 10 minutes get you close to an hour and a half of music playback, and it takes about 45 minutes for a full charge.
Sony LinkBuds WF-L900 Verdict
Retailing for RM849, the Sony LinkBuds WF-L900 is the antithesis of the WF-1000X series of TWS earbuds but whether it's meant for you or not really depends on what you need. If your focus is on a good handsfree call experience, listening to music while being completely aware of the environment, and maximum comfort, this will definitely serve you well. If you want noise isolation, ANC, and the best sound quality possible, then you should go for the Sony WF-1000XM4 instead.
At the end of our Sony LinkBuds WF-L900 review, I award this pair of TWS earbuds with our Bronze Pokdeward.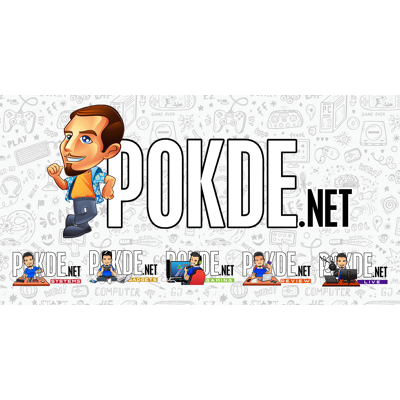 Big thanks to Sony Malaysia for sending us this pair of TWS earbuds for the purpose of this review.