Review
Sony SRS-NS7 Review – Portable, Personal Home Theatre Experience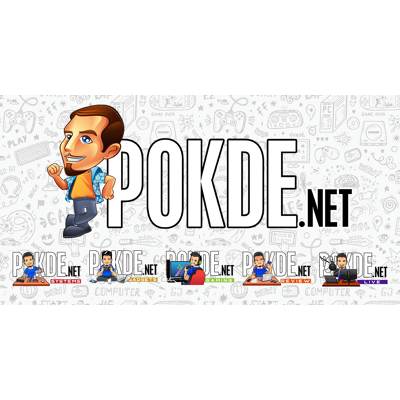 Overview
The Sony SRS-NS7 is a wireless neckband speaker that brings home theater class audio in a portable, comfortable package. It even has a built-in microphone so it doubles as a premium handsfree kit for calls. Is it worth the money? Let's find out.
Positives
+ Freedom when enjoying sounds unlike anything ever before
+ Great sound quality for movies
+ Comfortable to use for long hours
+ Can be used with PC, smartphone, TV, and more
+ Excellent handsfree call experience
+ Reliable controls
+ Bluetooth Multipoint
+ IPX4
Negatives
- Meant to use for 1 person, but it's not a private listening experience
- A little bit pricey
- Battery life not as long as its more affordable sibling, the SRS-NB10
Unboxing the Sony SRS-NS7
The Sony SRS-NS7 comes in a relatively standard, white packaging, similar to the Japanese giant's other audio products. On the box itself, it highlights a number of the neckband speaker's top features. Inside the box, you can find the following items:
Quick start guide
Reference guide
Optical audio cable
USB-C cable
Sony audio puck / wireless transmitter
The Sony SRS-NS7 neckband speaker itself
Appearance
Let's start with the neckband speaker itself first. Unlike the SRS-NB10, the Sony SRS-NS7 features a thicker, more complete look with speakers covering nearly the entirety of the top, with exception the area that rests on your neck. It's also worth noting that there is a mesh made of cloth material covering the speakers to protect from dust and debris. You can also see a small Sony logo on the bottom-right (left side of the speaker when you're wearing them).
Looking at the sides, the one facing outwards has nothing noteworthy except for one side, which hides the USB-C port (covered by a plastic cap) used for charging. As for the one facing inwards, you have the power button which also doubles as a Bluetooth pairing button, mic mute button, a microphone hole, and an LED indicator on the right side. The left side is where you have the volume controls and the play / call button.
There's nothing much to be found on the bottom except grilles covering the speaker components and some product details on the part that sits on your neck. In case you're wondering, it's just plastic here with no cushioning whatsoever. However, it's shaped in a way to rest comfortably around your neck.
Moving on to the audio puck, it basically serves as a wireless transmitter for devices like the BRAVIA XR TVs and more. Nothing much on the top aside from the Sony logo and a Bluetooth button. The rear is where you can find a USB-C port and an optical audio port.
Overall, the Sony SRS-NS7 neckband speaker may not look much as far as speakers are concerned as it has a more corporate vibe to it, much like the Sony WH-1000X series of headphones, as opposed to appealing more to a younger audience. It's more practical than eye-catching, which is fine since you won't be looking at it much while you're using them anyway.
Specifications
Speaker Size
32 x 33 mm
Frequency Response
20 Hz – 20,000 Hz
Speaker Type
Full Range, wireless
Connection
Bluetooth 5.0
SBC, AAC, LDAC
A2DP, AVRCP, HFP, HSP, SPP
Wireless Range
30m
Compatible Apps
Music Center, Headphone Connect, 360 Spatial Sound Personalizer
Battery
12 hours (approximately)
7.5W charging (USB-C)
Weight
244 x 53 x 186 mm
318g
Colour
Gray
User Experience
Pairing
Connecting the Sony SRS-NS7 to devices is a pretty straightforward process. All you have to do is turn on pairing mode by holding the Bluetooth button until you hear the speaker say "Bluetooth pairing", find the neckband speaker, and connect to it. I've tested this on PC, iPhone, and Android smartphone and it worked flawlessly. The additional benefit of using it on mobile is that you have more customization options via the Sony Headphones Connect app.
One good thing about this is that it has Bluetooth Multipoint support, so you can connect to multiple devices at once. This includes a PC and a smartphone, or two different smartphones. It can be a bit confusing to setup at first as it requires disabling specific profiles on one device, and using those same profiles you disabled on the secondary device but once you've successfully done it, it's much easier to do that again.
The audio puck / wireless transmitter is designed to be used for TVs, especially BRAVIA XR TVs. Unfortunately, we do not have one so we had to use the neckband speaker directly via Bluetooth. One thing I would like to point out is that it is compatible with non-BRAVIA XR TVs as long as it can connect via optical audio and USB-C for power. However, it will lack certain features such as the 360 Spatial Sound.
Sound
In terms of sound quality, the Sony SRS-NS7 is geared more towards movies / videos rather than music, though you can still have a good time with the latter. It's capable of outputting detailed mids and clear lows, though the highs can get a bit distorted at times. As for the experience of using it, think of it like putting your headphones on the neck while it has audio playing, except the sound is fired upwards toward the direction of your ears.
As this is a wireless speaker at the end of the day, don't expect any sound isolation or noise cancellation of any kind. What you play on it can definitely be heard by others around you so it won't be a private listening experience. To my surprise however, it's not exactly loud for other people unless you're playing anything above 70% volume, so don't worry too much about that.
If you'd rather get headphones for a private listening experience, check out our review of the Sony WH-1000XM4 by clicking right here.
Calls
One of the best uses of the Sony SRS-NS7 is calls. It's super convenient, whether it be actual phone calls or online VOIP calls like on Discord or Facebook chat. I can hear people clearly and the voice quality captured by the microphone is certainly a league ahead of most built-in microphones on a pair of TWS earbuds. In case you're wondering, the audio surprisingly doesn't bleed into the microphone, which is great.
Comfort
The Sony SRS-NS7 is a neckband speaker, so you just wear it around your neck and the audio will just play out. As I mentioned earlier, there is no cushioning on the bottom of the speaker, but it is light and the curved shape allows it to sit comfortably on your neck. In fact, I sometimes forget that I'm still wearing it…that is until I try resting my neck on a headrest.
Since you don't have anything resting on your ears or your head, you can easily wear this for several hours straight and not feel a thing. Since it is IPX4 certified, you don't have to worry about damages if it happens to come into contact with some water, such as your sweat. Just remember to wipe it down afterwards.
One thing that I would like to point out is that this neckband speaker isn't the best audio peripheral for those with ticklish necks. When the audio being played is a bit bassy, it will vibrate. I may not exactly be ticklish but even that needed a bit of getting used to. I would suggest giving this a try wherever you can before buying it, just in case. No point in having a good, convenient audio solution if you feel uncomfortable or can't stop giggling while using it.
Battery Life
For battery life, the results can differ quite a bit depending on what you use it for, but Sony is right about it being up to 12 hours. When I'm only using it for music at 50% volume, the battery life does get close to that figure. However, when it comes to calls, be it actual phone calls or online (Discord), that drops a bit to about 9 to 10 hours. Nonetheless, it's still pretty good given what it offers. Charging is rather slow however, as it takes about 3 and a half to 4 hours to fully charge it (from low battery).
Sony SRS-NS7 Verdict
The Sony SRS-NS7 is one of those things you don't think you'd ever want or need until you've tried it. It sounds great for what it is, and with a bit of customization via the equalizer, I'm sure you'll be able to enjoy it even more. The convenience of using it for calls is a major plus, especially given how good it does on that end as well. Just keep in mind that it comes with a price, which is RM1,249. At the end of our Sony SRS-NS7 review, I award this wireless neckband speaker with out coveted Gold Pokdeward.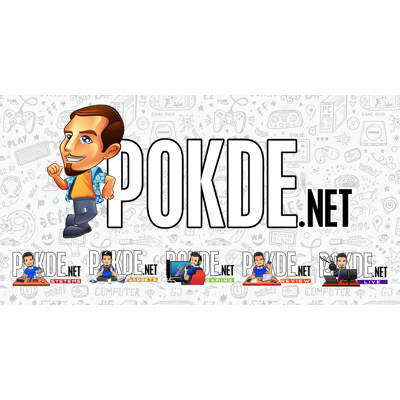 Big thanks to Sony Malaysia for sending us this speaker for the purpose of this review.